Union and Jove Peaks
WillhiteWeb.com
Access:
Distance: 10 miles
Elevation Gain: 3,800 feet
Summit Elevation: 5,696 and 6,007 feet
Access: Paved
The Route:
Start up the Smithbrook Road crossing Nason creek on a bridge. A sign should say 3 miles to the summer trailhead. This is an easy road to ski or snowshoe. The road gets a lot of use so chances are you'll be on hard pack tracks. After the 3 miles, you'll hit the second switchback where you have options on how you want to ascend the peak. My route just followed the summer trail up through the trees along the edge of the open avalanche area. I switched to snowshoes here but my climbing buddy continued up on skies. After 400 feet of climbing you'll reach a new ridgeline running northward. The ridge has open slopes on both sides so it's easy to recognize. This ridge is steep at first becoming gentler higher up. Near the summit, the ridge is joined by a ridgeline from the east (an alternate route). Follow the ridge now northwest until you are at the summit.
For Jove Peak, continue north down 500 feet and up 800 feet to the top. The west side is timbered, the east side is open. Views here are nice but we did not enjoy any the day we climbed. Depending on conditions, you could drop down from here to hit roads leading you back to Smithbrook but you'll need to climb the same amount of elevation as if you were to return back over Union Peak. With the deep snow, we chose to follow our tracks back.
Park in the Smithbrook Winter Parking off Highway 2. This is a few miles east of Stevens Pass where the highway is divided. You'll need to be going westbound to find the parking area so if coming from the west, make you're left turn at the mill creek snow park (see map). The parking is a 5 minute walk (east) from the start of the route.
Smithbrook Road requires this route from the parking area
Smithbrook Road in winter
A major snowdump
Traversing up on skis
Route going up ridge in trees
Route going up ridge on open slopes was deep snow but at least no snow bombs fell on you
Between Union and Gove Peaks
Snow bombs turning into death ice
Getting high on Jove Peak
Skiing down in the dark
Near the summit of Union Peak
Gearing up for the ski along Smithbrook Road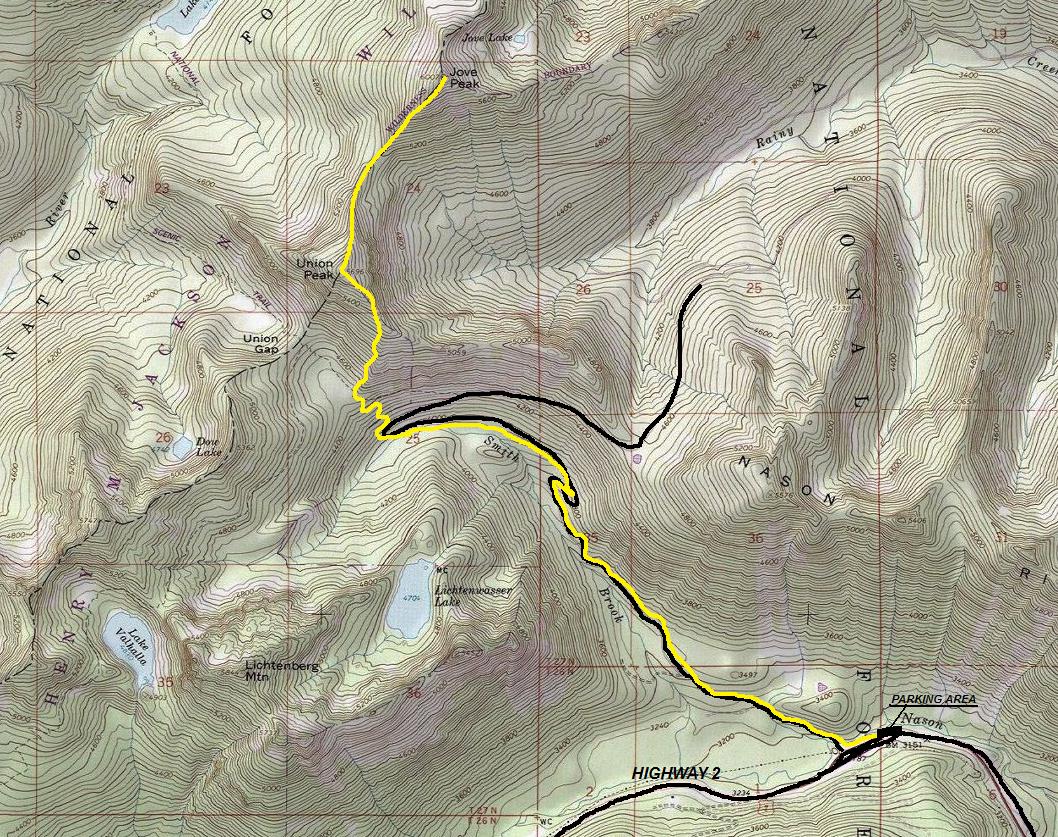 Union & Jove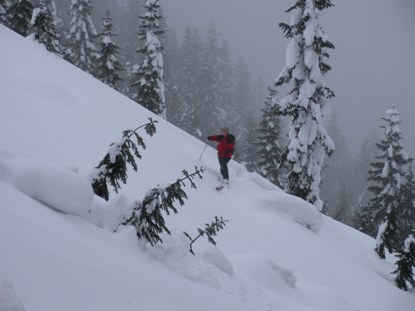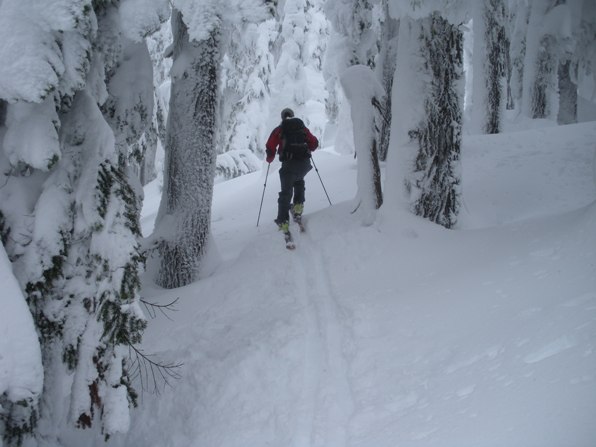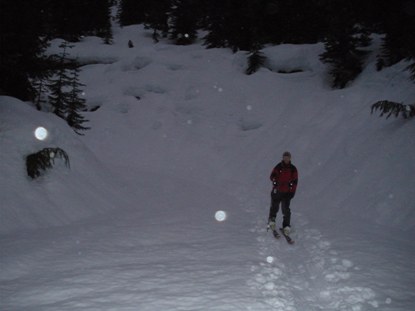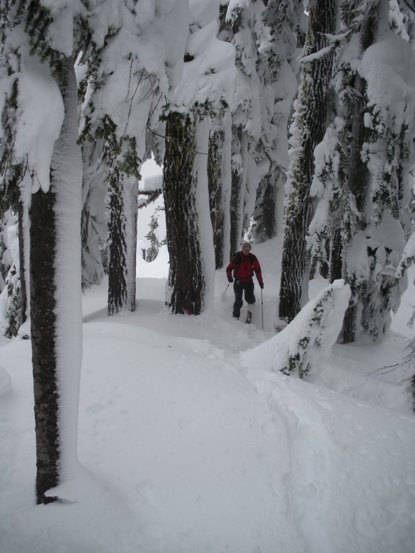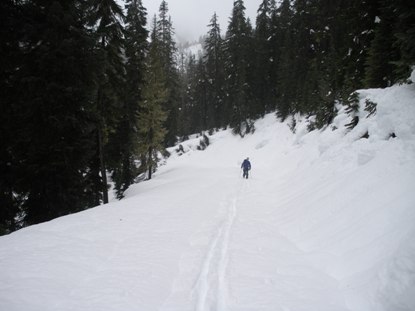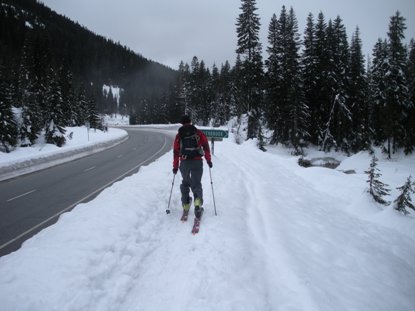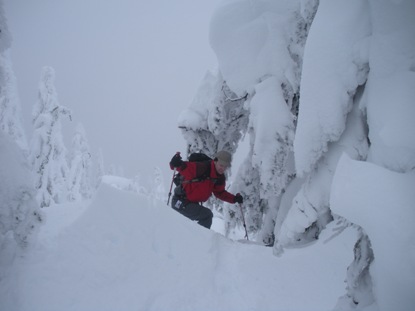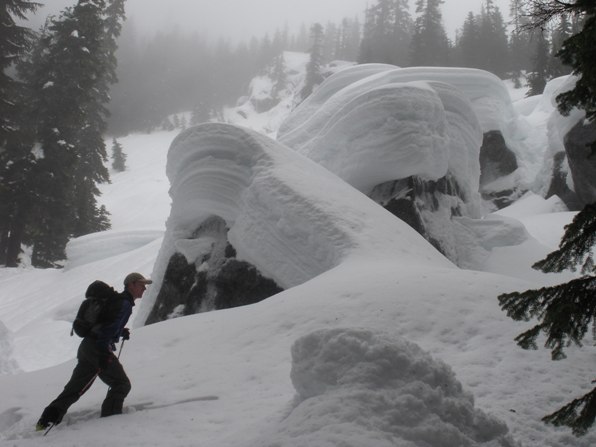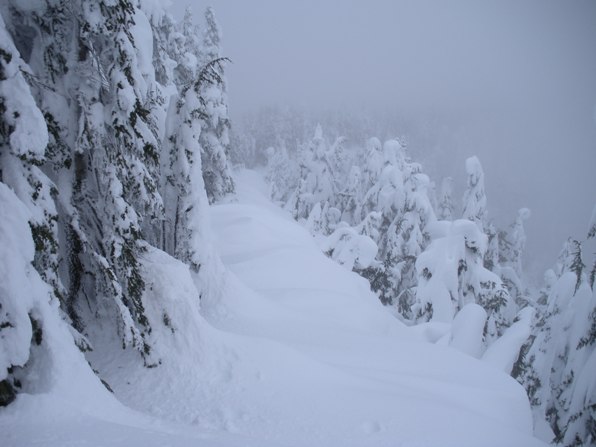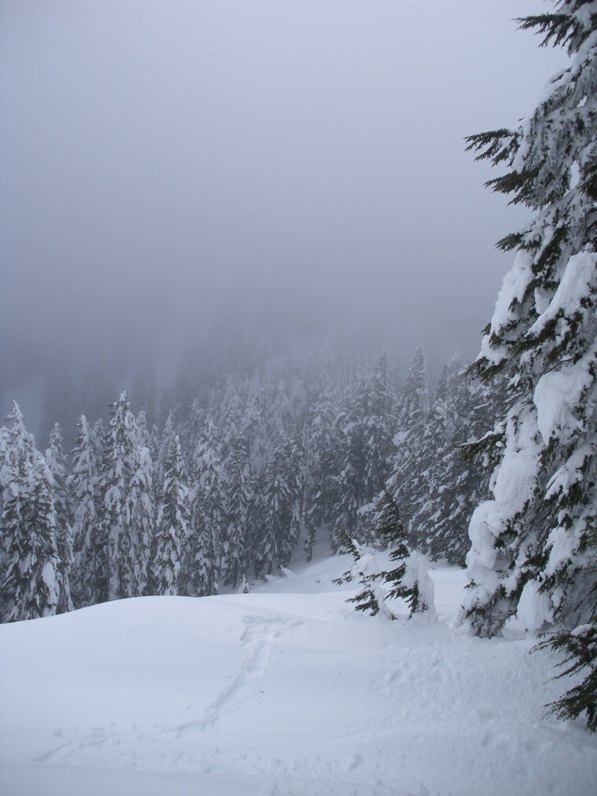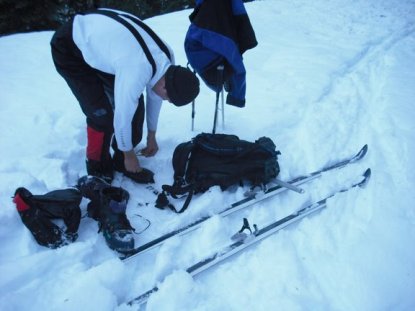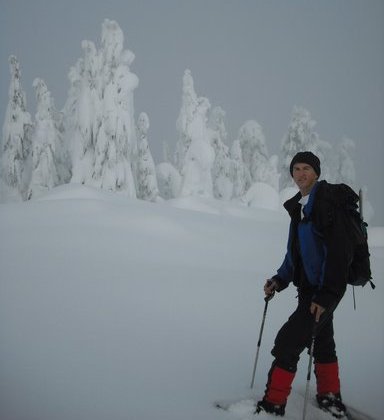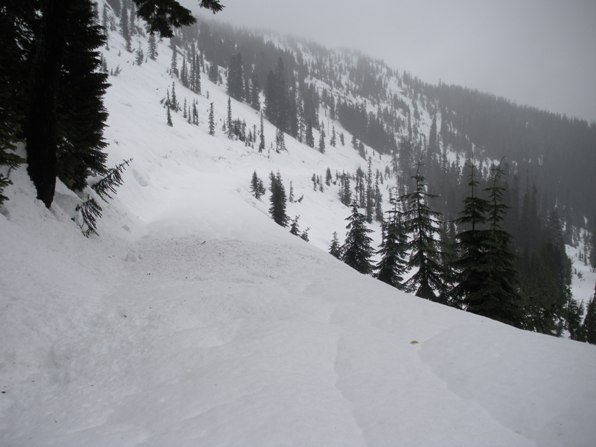 You leave the Smithbrook Road before it hits this avalanche area