North of the beautiful Lake Valhalla is a simple mountain called Mt. McCausland. If you are already visiting the lake but want some higher views, an easy trail will take you to the summit. There are views in most directions although trees do block some, a bit of maneuvering around will reveal all the directions.
You could hike to Lake Valhalla on the PCT from Stevens Pass. The quicker route is via the Smithbrook trailhead. From Stevens Pass, drop east down the pass. The highway will become divided. At the first U turn area, flip around so you are now headed back up toward Stevens Pass. Look for a sign saying Smithbrook Road. Follow the road 2.7 miles to the trailhead.
Mount McCausland
Distance: 3.5 miles
Elevation Gain: 2,000 feet
Summit Elevation: 5,747 feet
Access rating: Good Gravel
WillhiteWeb.com

Access:
Trail route:
Hike up the trail one mile to the Pacific Crest Trail. Turn south and walk 1.5 miles to the top of a saddle between Lichtenberg Mountain and Mt. McCausland. Just before the saddle, you'll see a trail on the right. Follow this trail to the summit.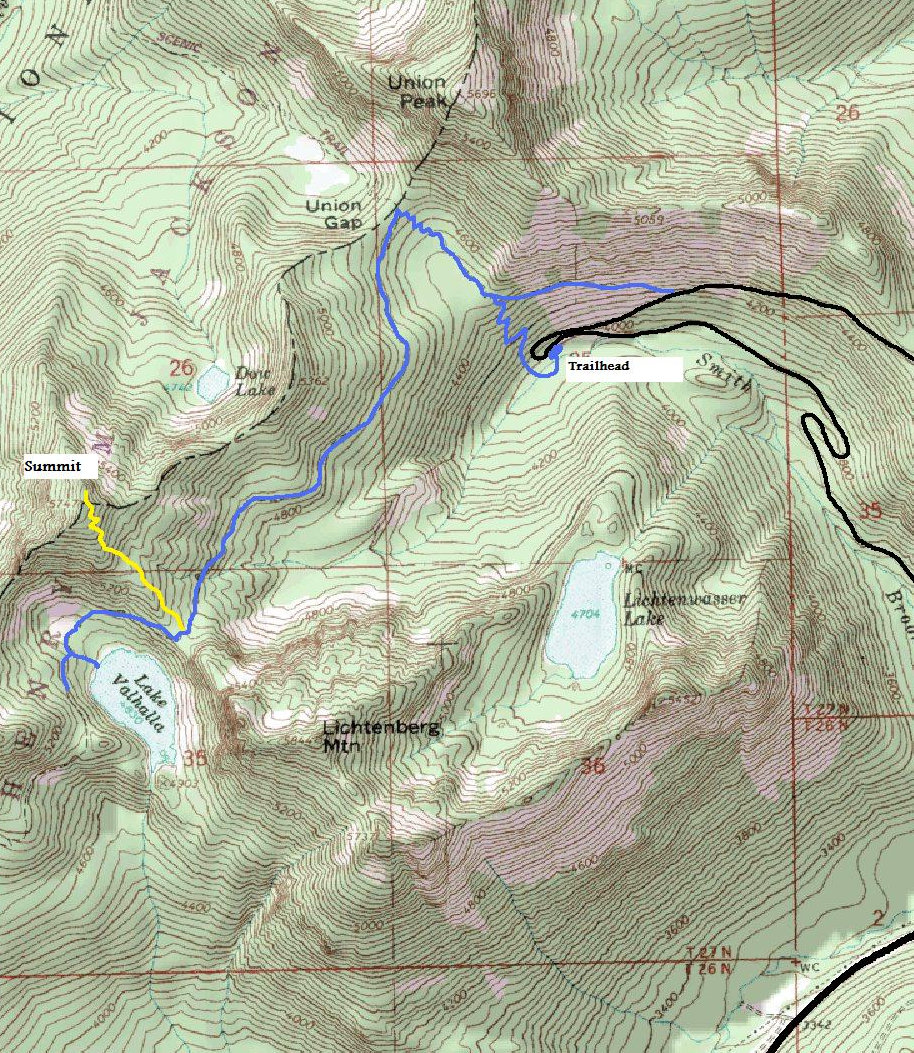 Views from the summit
Lake Valhalla and Lichtenberg Mountain
Lichtenberg Mountain
Lake Valhalla and Lichtenberg Mountain
Trail near the summit