Mount Forgotten isn't really forgotten, you will find many hikers taking a climbers trail to the summit each year. But, because of it's location, it is hidden from the Mountain Loop Highway. The upper portion of the mountain is class 3. Many hikers stop at the end of the maintained trail before the scrambling begins, where there are big meadows and great views. Forgotten would be a good "next step" for aspiring mountaineers.
Mount Forgotton & Mount Stillaguamish
WillhiteWeb.com
Access:
Distance: 5.5 miles one way for Forgotten only
Elevation Gain: 4,000 feet for Forgotten only
Summit Elevation: 6,005 feet and 5,720 feet
Access rating: Paved
The Route:
The first 1.8 miles of trail and 1200 gain climbs to Perry Creek Falls. After crossing a log jam, the trail continues in the forest switchbacking up to Stillaguamish Ridge. At 4960 feet is a trail split (easy to miss). Left is Stillaguamish Peak. The trail disappears in places but with some basic route finding, you'll get there easy enough. For Forgotten, go right. Another short trail goes to a campsite. The trail traverses east wrapping around point 5326 to a meadow. From there, you can see the mountain well. This is where many stop. The climbers route drops steeply down toward the saddle between Forgotten and point 5326. Look for the climbers trail traversing the side of Forgotten while you drop. Continue on it as it then traverses around to the northeast side of the summit rocks to a tarn. From there you ascend a gully to the summit rocks. To get to the true summit point, which is about 50 feet west of the east high point, it requires a very exposed 10-foot section of class 4 knife-edge rock.
From Granite Falls follow the Mountain Loop Highway east for 26+ miles, past the Verlot Ranger Station and the Perry Creek Campground. The trailhead is shared with the well signed Mt. Dickerman trail parking area.
Forgotton
Glacier
Point 5326
From Mount Stillaguamish
Mount Forgotton from meadow below point 5326
Dozer and Glacier Peak
From the meadow, hikers can climb this point 5326 instead
Tracks through the meadow with Mt. Baker in the distance
Monte Cristo Peaks
Big 4 Mountain on right
Three Fingers Mountain and Whitehorse Mountain
Mt. Pugh and White Chuck Mountain with distant snow covered Eldorado
Sloan Peak
Three Fingers Mountain and Whitehorse Mountain from Stillaguamish Peak
Traversing the ridge over from Mt. Forgotton
Dozer on top of Stillaguamish Peak
Mount Stillaguamish from near the trail split
Dozer and Sloan Peak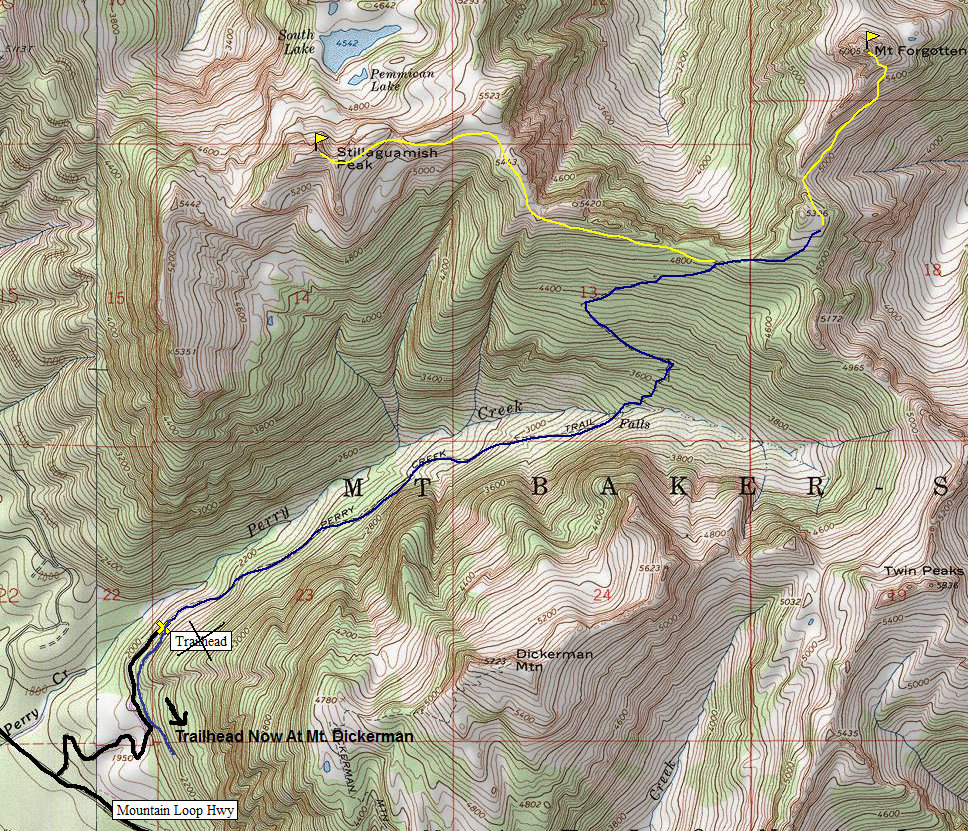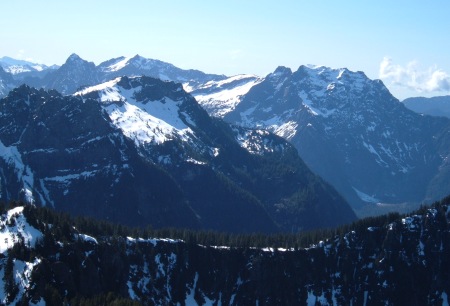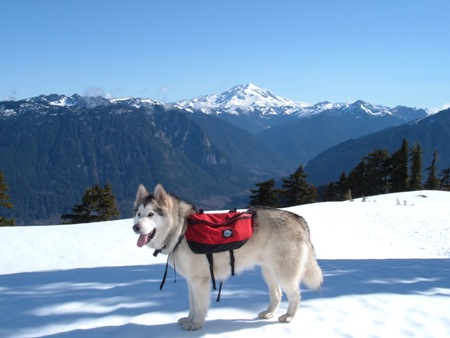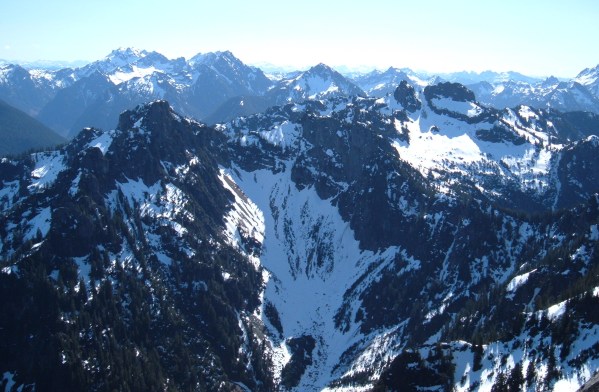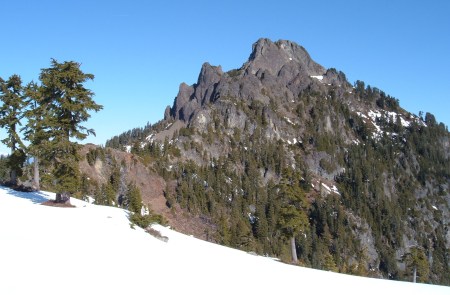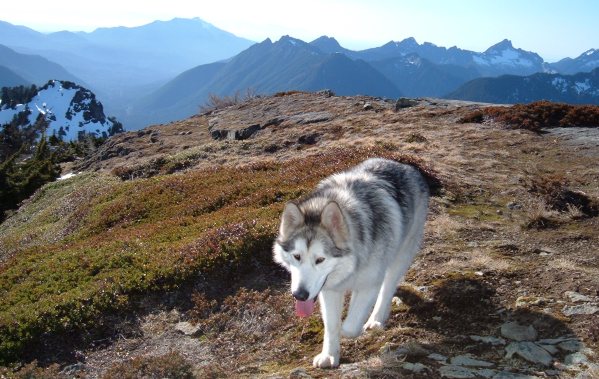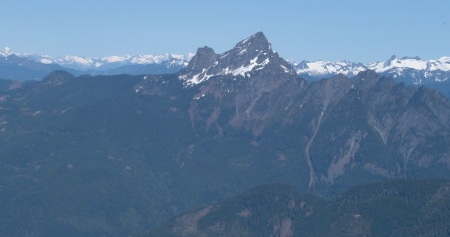 Whitechuck Mountain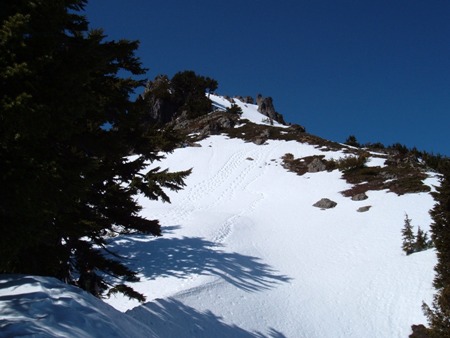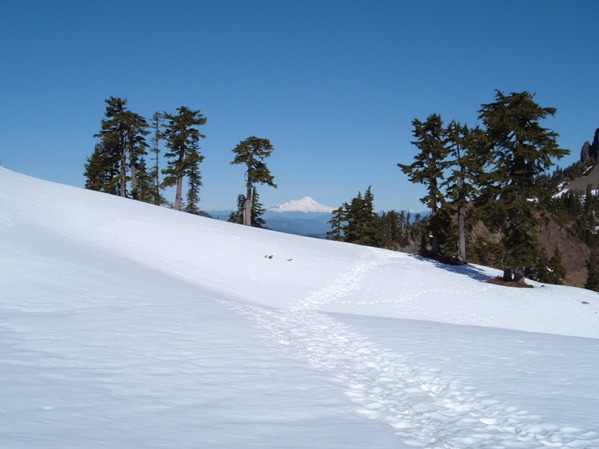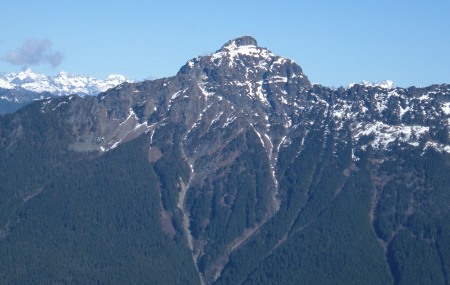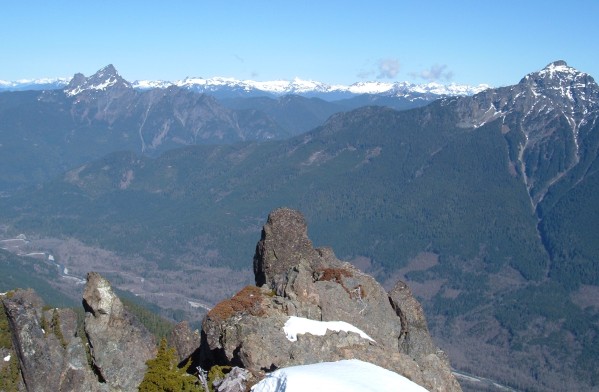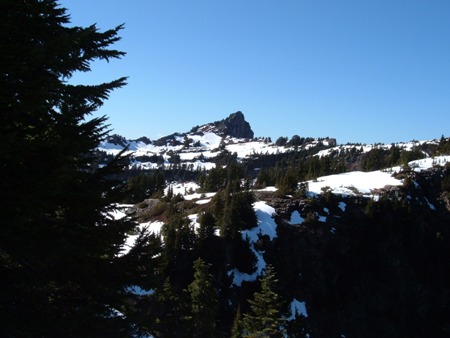 Mount Pugh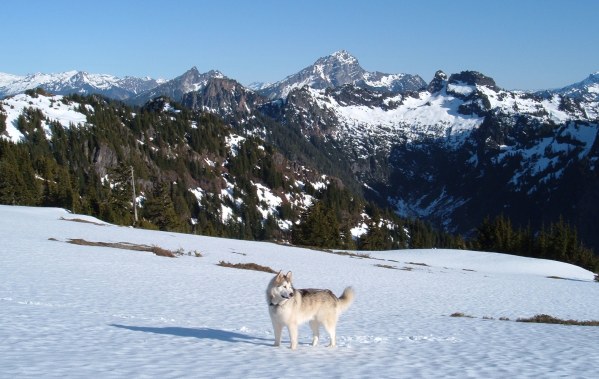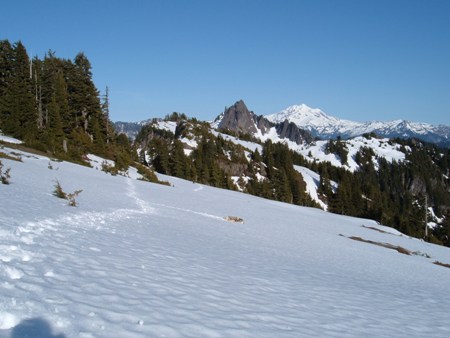 Traverse over from Mount Forgotten