www.willhiteweb.com - Hiking, Climbing and Travel
Climb anywhere in the Alpine Lakes Wilderness and you are likely to get a glimpse of Mt. Daniel. It is the tallest mountain in the area and both a county highpoint for King and Kittitas Counties. The climb is excellent in spring, summer or fall. There are several highpoints near the summit including one with a Daniel Benchmark but the western point is the highest. In spring, you can climb nearly the entire route on snow. By late summer, much of the snow melts and climbers trails can be found all along the route.
Mount Daniel
Distance: 6 miles
Elevation Gain: 4,600 feet
Summit Elevation: 7,960 feet
Access Rating: 2
Take Exit 80 off I-90. Proceed north through Roslyn and Ronald to Salmon la Sac, 16 miles from Roslyn. Near Salmon la Sac, turn right on FR 4330 taking this road to the end where there are a few different trails. The Hyas Lake-Deception Pass trail goes north, look for the Cathedral Rock trail going west. It might be signed before the road ends.
Access:
Hike the Cathedral Rock trail to Squaw Lake and beyond to Cathedral Pass. The Pacific Crest Trail crosses here. If no snow, there is a trail toward Peggy's Pond. From Peggy's Pond, head directly west on snow or climbers trails. Once you are a few hundred feet above the lake the trail is more defined on the ridge as it narrows. Follow ridge west then north toward the East Summit. Traverse below the east summit on the south side to a saddle on the ridge between the East and Middle summits. Traverse around the Middle summit as will to reach the West highest summit. Class 3
Route: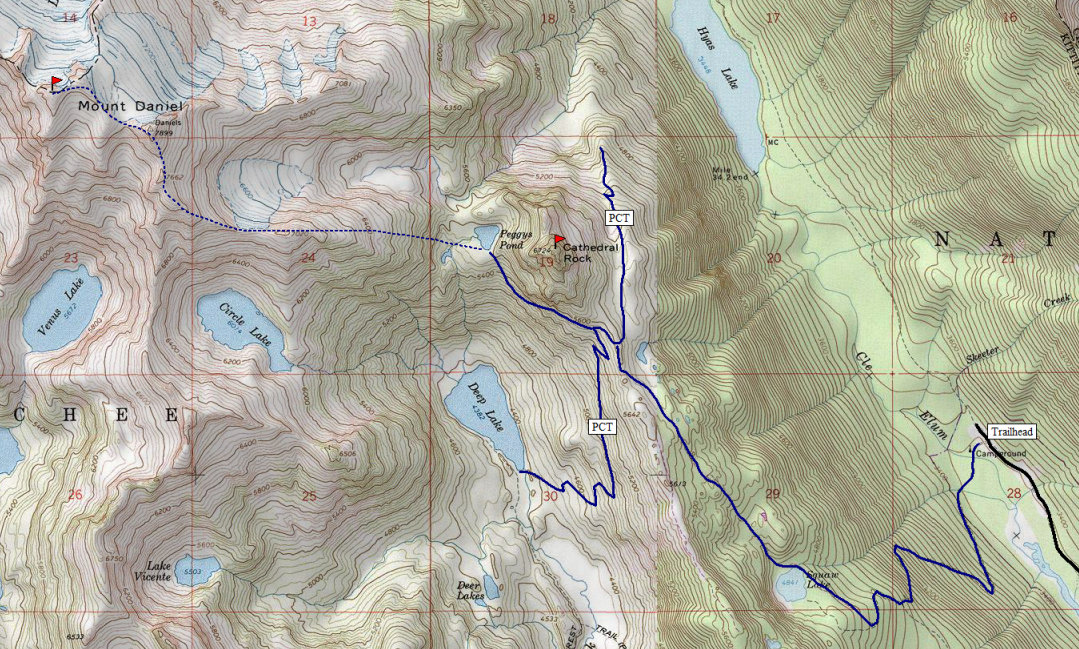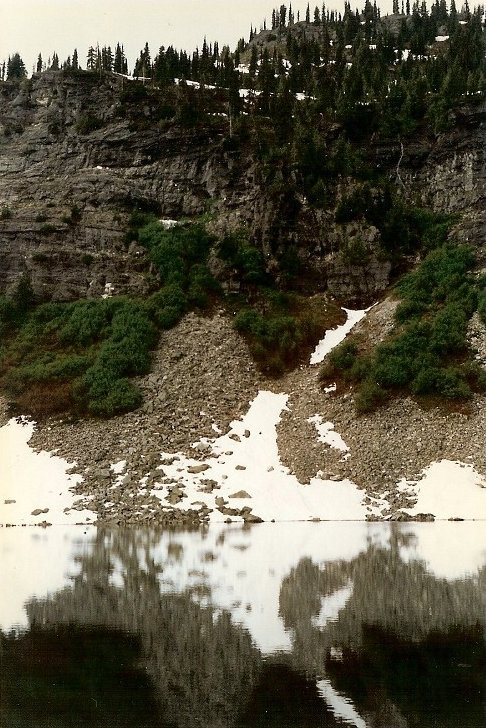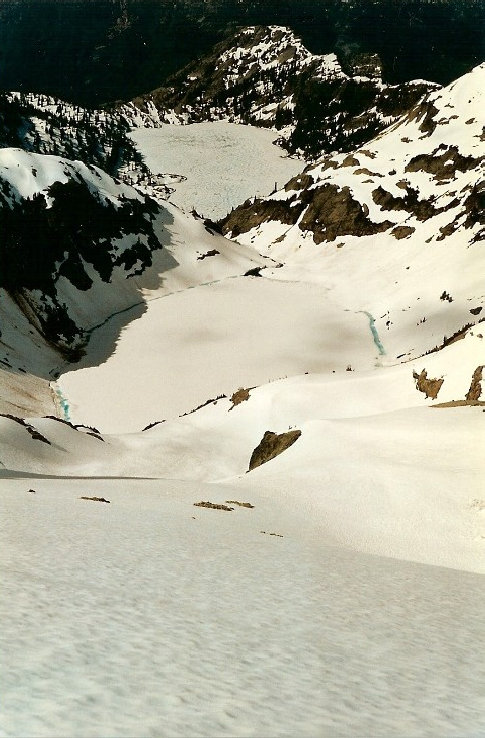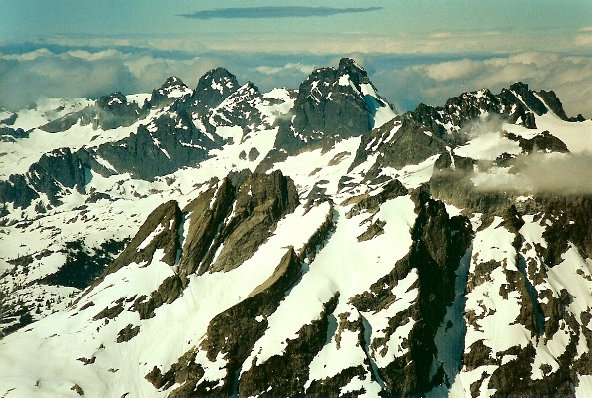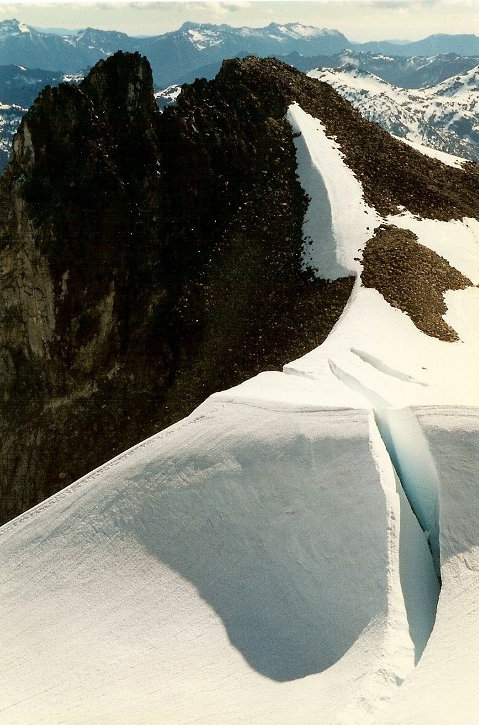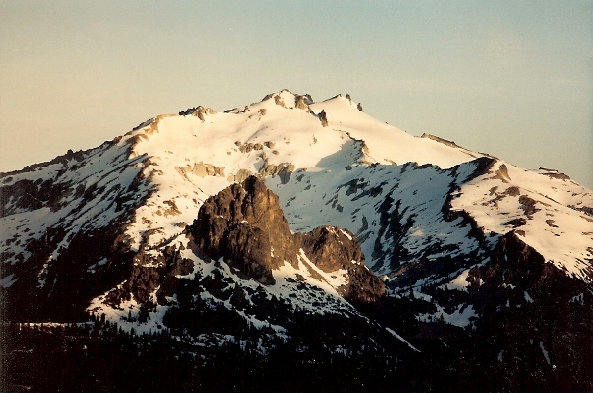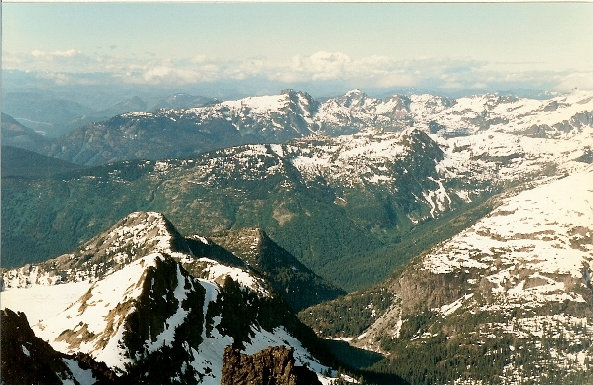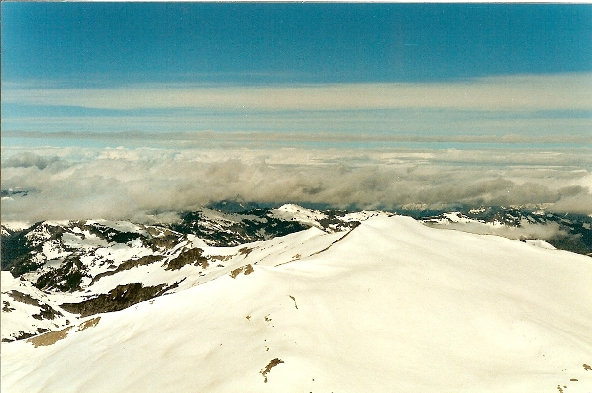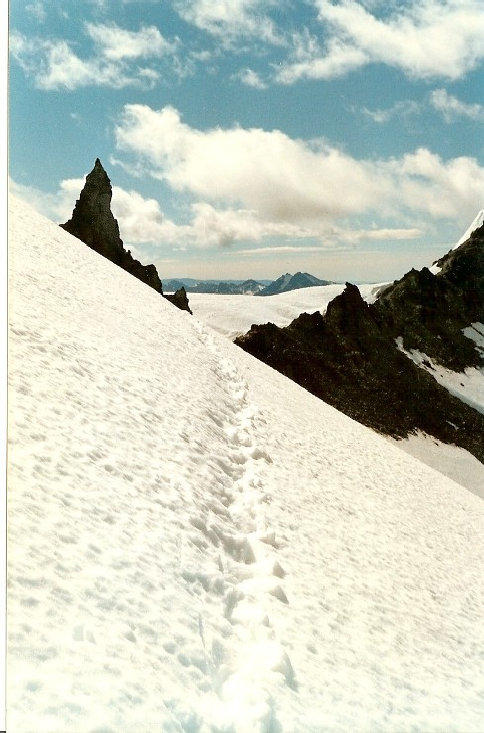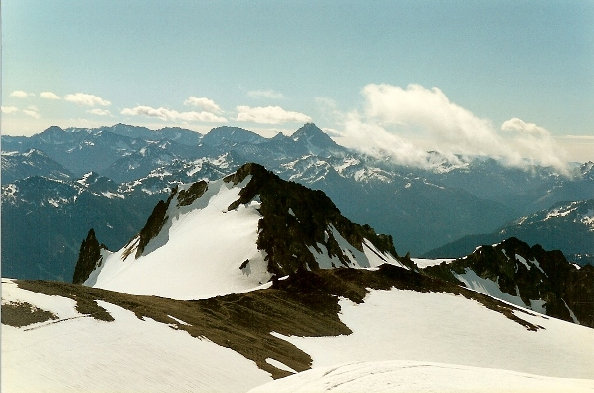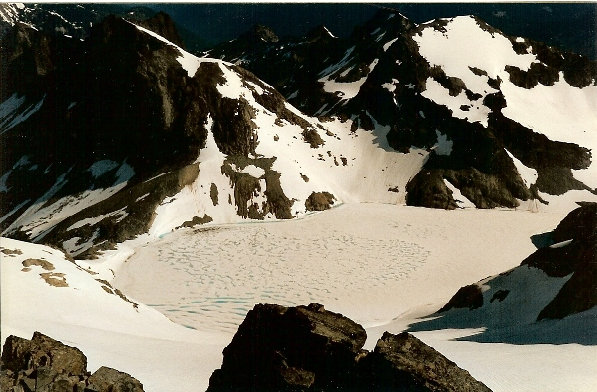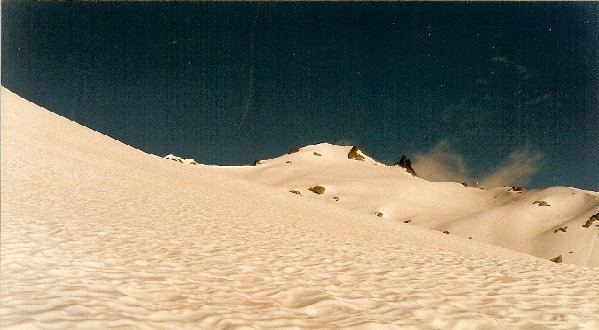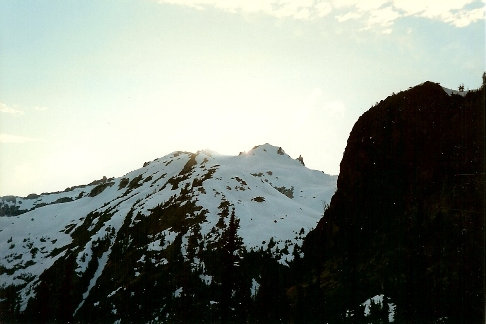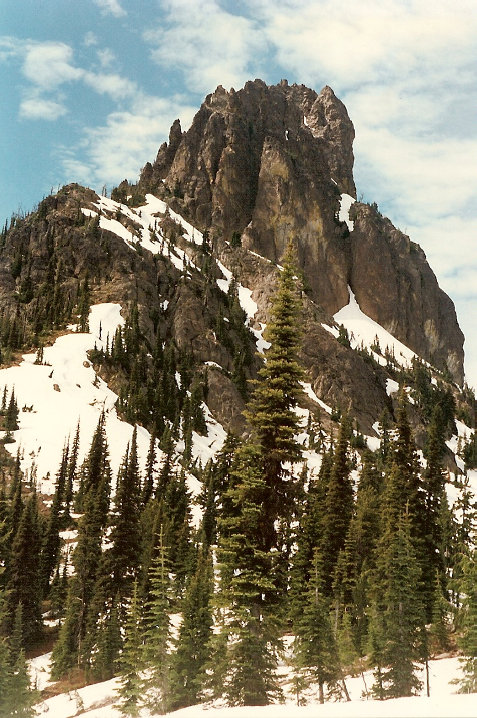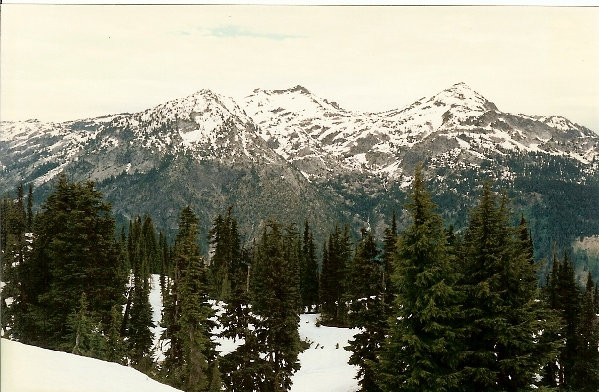 Squaw Lake
Chimney Rock area
Looking east from PCT
Upper Venus Lake, Lower Spade Lake
Mount Stuart in distance
On top of Mount Daniel
Looking south to Mount Rainier
Looking over to Mount Hinman
Route on Mount Daniel
Lynch Glacier and Lake, Dip Top Gap
Sunset over Mt. Daniel
Mount Daniel from the East
Following my tracks back
Cathedral Rock