WillhiteWeb.com
Steamboat Mountain
Steamboat is an easy hike. The location isn't close so combine this hike with another in the area since Steamboat will not take long. The summit is a former lookout site. It was built in 1927 and rebuilt in 1956. Steamboat Mountain has 1,484 feet of prominence but the trail only climbs 600 feet from the parking area in well under a mile. From the summit, you can look right down to the trailhead.
Distance: 3/4 mile
Summit Elevations: 5,425 feet
Elevation Gain: 600 feet
Access: Good Gravel
From the Gorge in Carson, go north on Wind River Road for 16 miles. Turn right onto Lone Butte Road for around 10 miles passing Tillicum Campground and Mosquito Lake. Turn left on gravel road (east to follow if you have map) and follow for just over 2 miles to a huge quarry and the trailhead. From the north, it's much more complicated, take FR 23 south out of Randle to FR 90. Take FR 88 up and over to Big Tire Junction, turn right on FR 885 (Lone Butte Road), follow to the gravel turn-off (you'll need a Gazetteer). You can also come in from the west through the south side of Mt. St. Helens.

Route:
Access:
Easy trail leads to the top, you can't go wrong.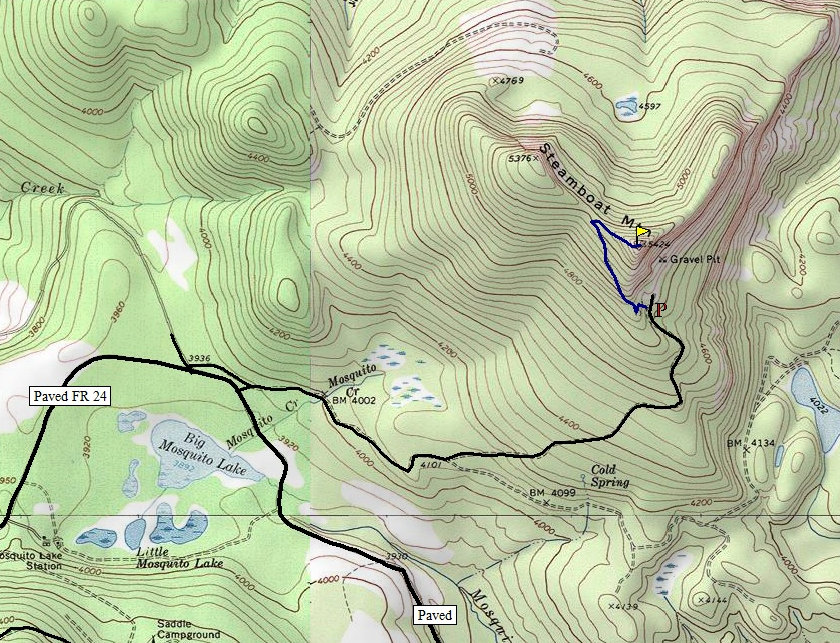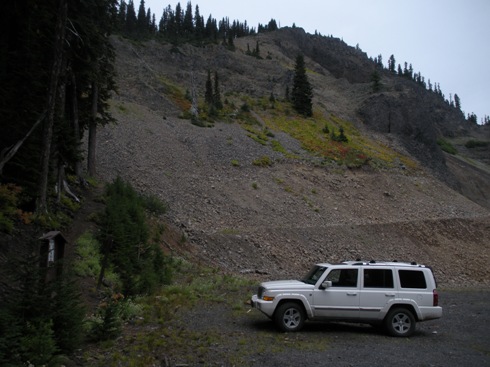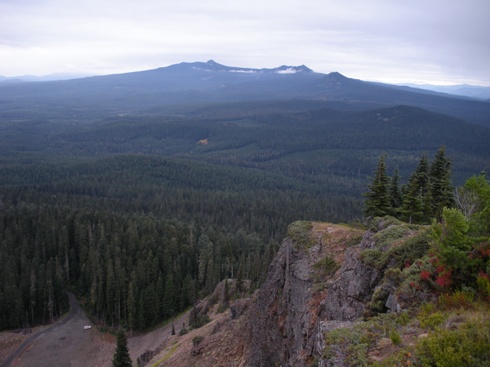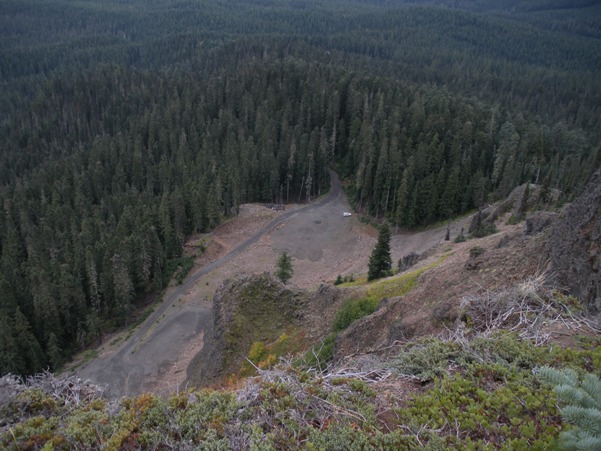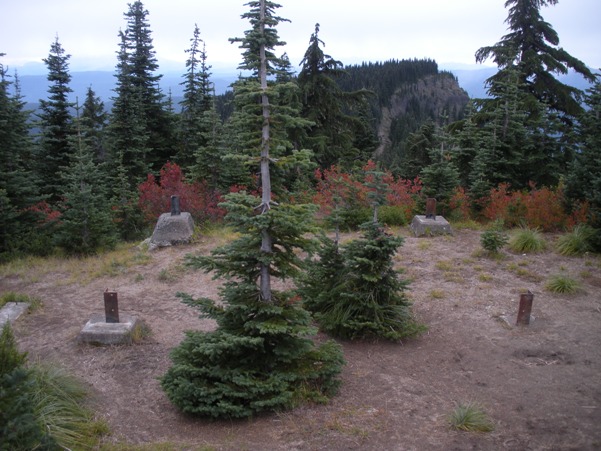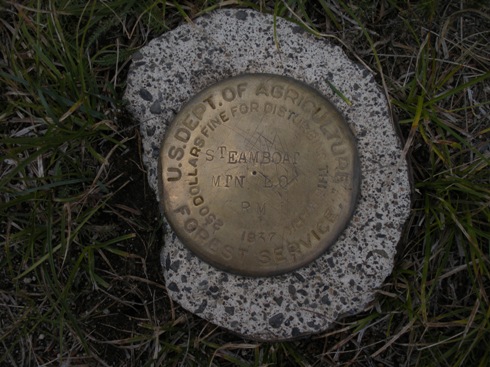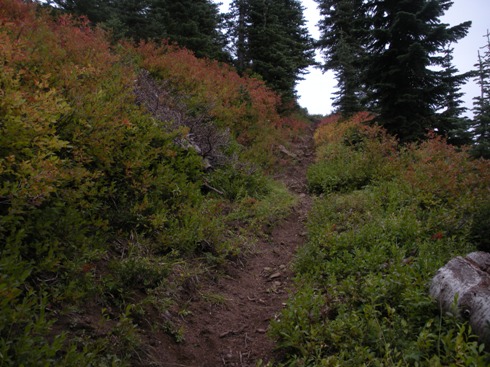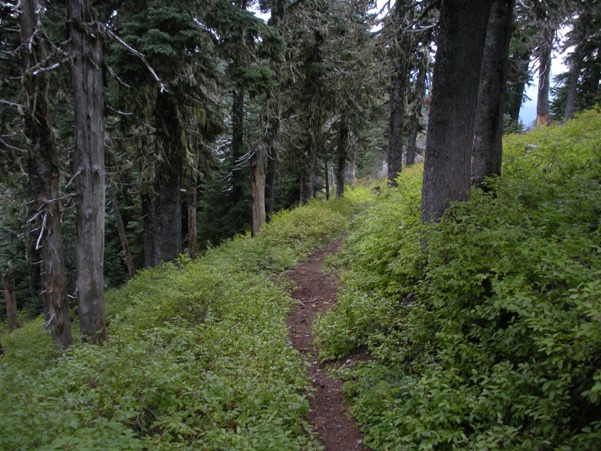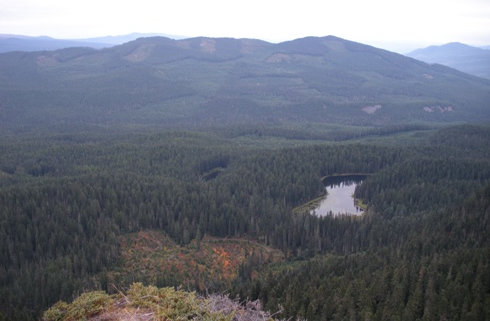 Looking east from the summit
Trail up Steamboat Mountain
Trail up Steamboat Mountain
Lookout site
Summit Benchmark
Looking down to the trailhead
Looking south from the summit to Lemei Rock, Bird Mountain and Sawtooth Mountain
Trailhead and summit
Lookout History:
Around 1930, The Sunday Oregonian reported a story written by E.G. Hayes saying on Steamboat Mountain that one of the newer styles of lookout stations was built having an eight-foot tower, 18 feet high, with glass walls, and a lean-to 12 x 14, with austere furnishings. Others called it a cathedral style lookout. In 1956 a 20 foot treated timber tower with R-6 flat cab was built. It was staffed for about 10 years. Steamboat mountain was the only manned lookout in Mt. Adams district in 1964, and only 1 out of the six staffed of 37 lookout stations in Gifford Pinchot National Forest that year. It's time was short though, because in within another year or two the lookout was removed by burning (gone by 1966). Burned by FS employee Bill Moran.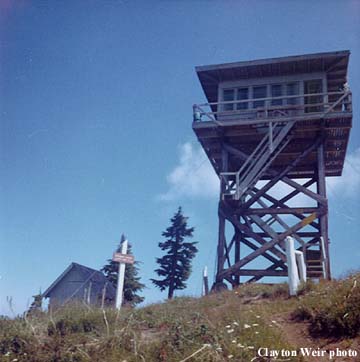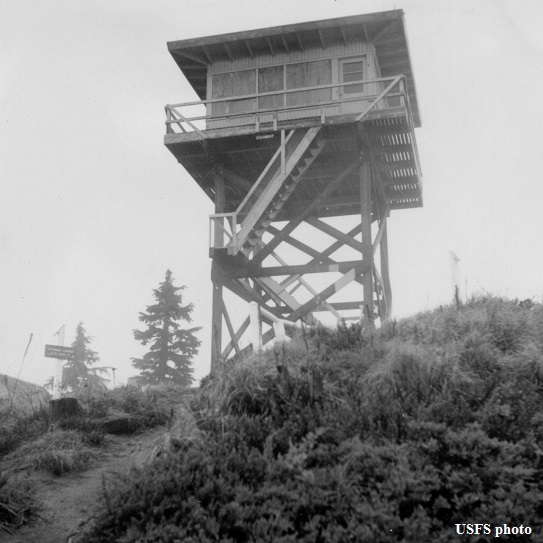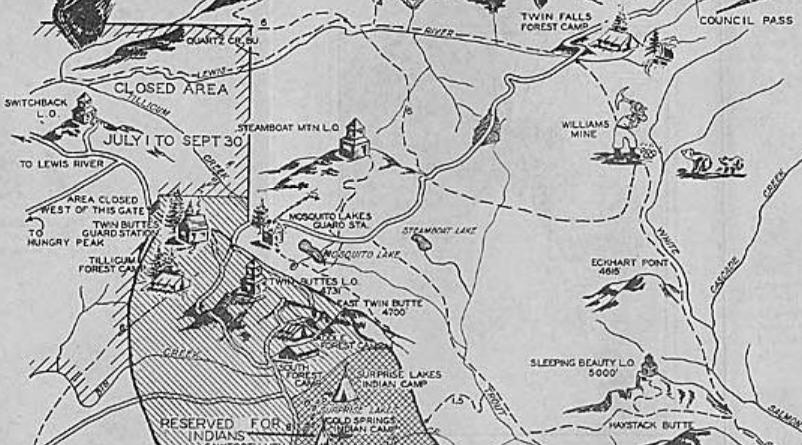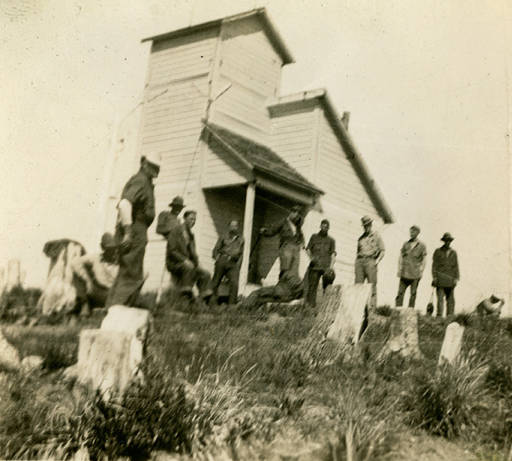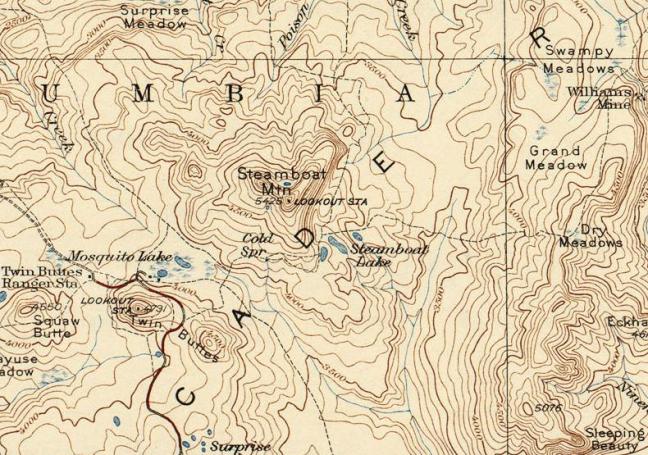 Steamboat Lookout 1964
Steamboat Lookout 1965
Steamboat Lookout 1966
Steamboat Lookout 1934ish
Northeast View 1929
Northwest View 1929
South View 1929
1939 Recreation Map
1931 Map showing Steamboat Mountain Lookout Station