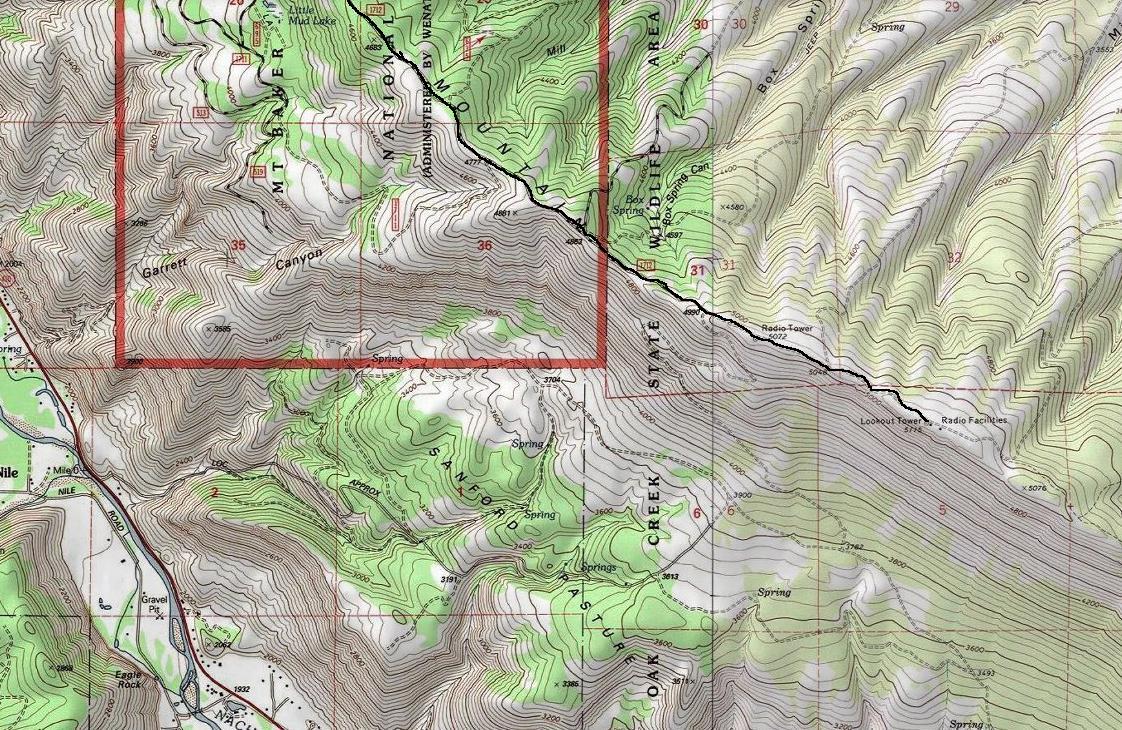 WillhiteWeb.com
Cleman Mountain is a long broad ridge that is adjacent to Highway 410 & 12 as you go through the small town of Naches. It is very prominent and the most southern of the three long ridges between Yakama/Naches Valley and the Ellensburg/Kittitas Valley. The three ridges are Cleman, Umtanum and Manastash.
Cleman Mountain
Distance: Drive Up
Elevation Gain: 0 feet
Summit Elevation: 5,115 feet
Between the small town of Pinecliff and the highway 410/highway 12 junction, there are two major dirt roads on the north side of the highway. Look for the Benton Creek Road to the east of the signed Rock Creek Road. There are two ways to access the summit off the Benton Creek Road. Both require high clearance 4WD. You can drive to the highest point where there are towers. The ridge road is most likely to stay open if the Forest Service closes one.
Getting There: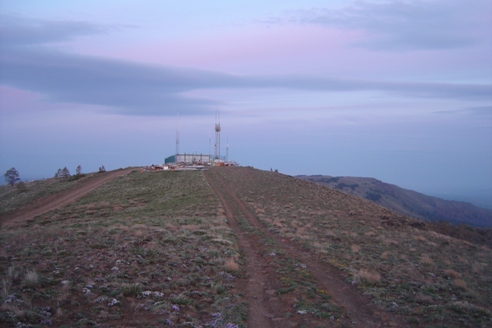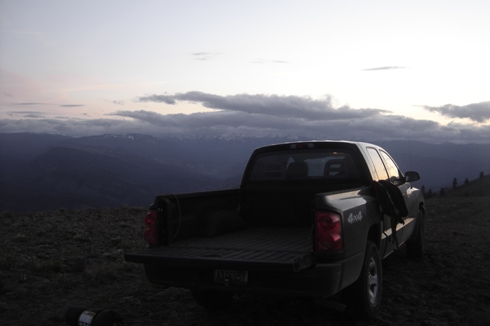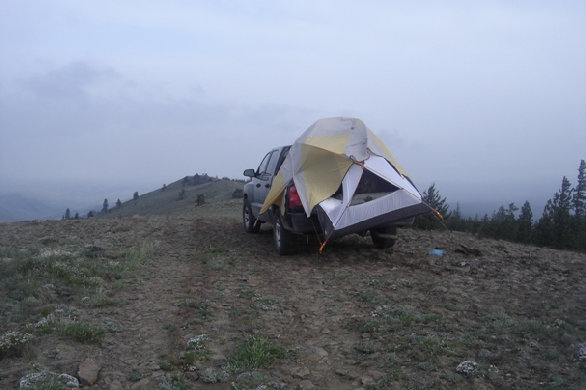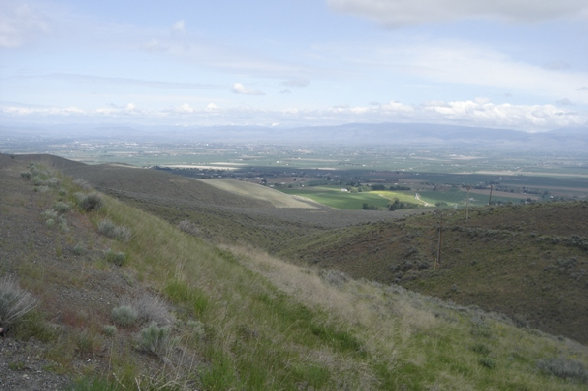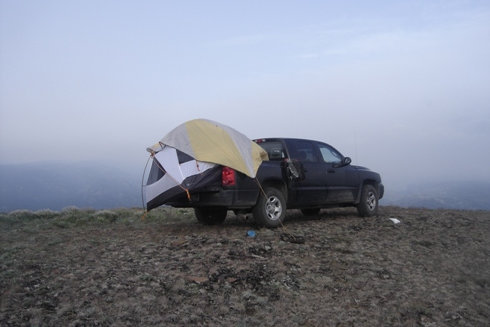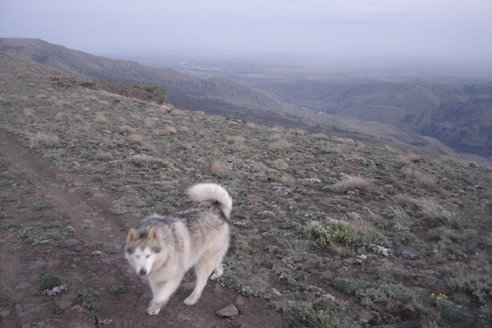 Towers on the summit
Sunset to the west
Why not just put the tent on the ground?
I guess it was too rocky on the ground
Views in route, looks like the Naches Valley
Near the summit of Cleman Mountain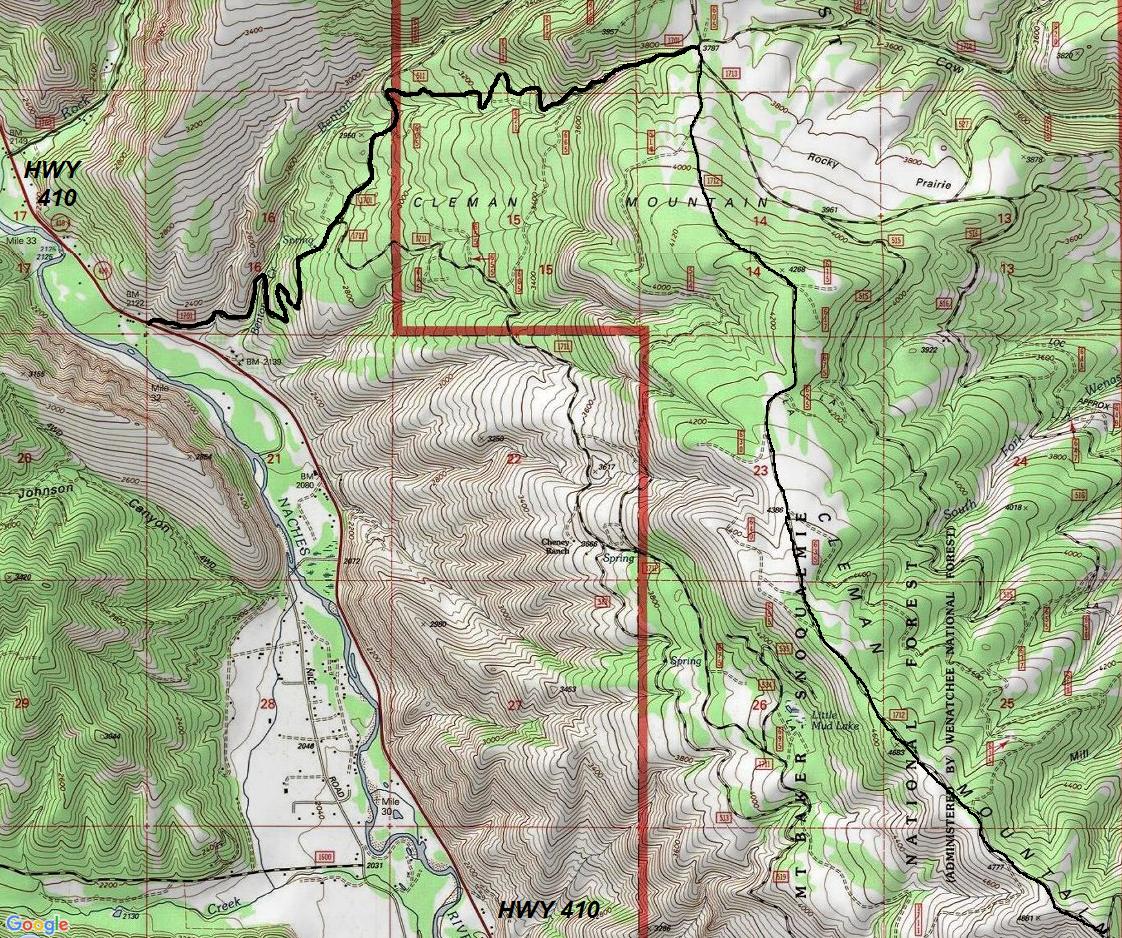 This site was originally developed in 1946 as a 14 by 14 foot lookout cabin. The cabin was replaced in 1954 by an live-in DNR L-4 cab on a 40 foot wooden tower. The person in this lookout in 1957 accidentally shot herself in the leg and had to go to the Ellensburg hospital for a short period. A final "replacement" lookout was built in 1968 and was last staffed in 1998. A storm severely damaged two tower legs during a December windstorm in 2006, leading to the tower being toppled by the DNR in April of 2007. It was listed on the National Historic Lookout Register.
Lookout History: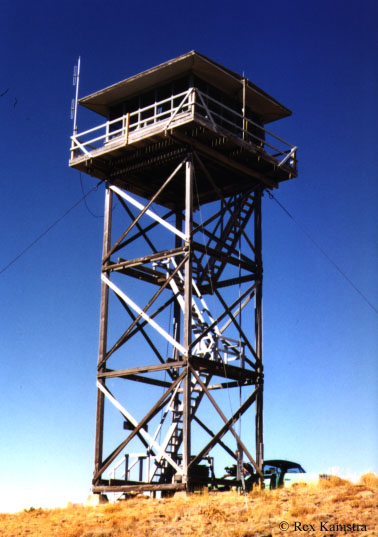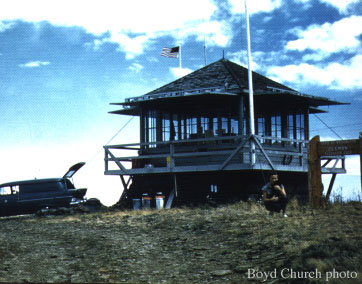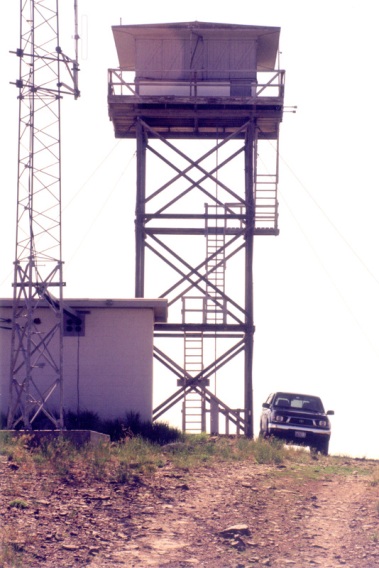 Tammy McLeod Photo
Cleman Mountain Lookout 1961
(image doesn't match history)