www.willhiteweb.com - Hiking, Climbing and Travel
An easy to reach fire lookout with decent views of the area. First Butte Lookout is listed in the National Historic Lookout Register. It was built in 1938 and staffed in WWII as an aircraft warning station. This is an active fire lookout, if staff is on duty, stay off the tower unless invited up. Only visit between 10 a.m. to 6 p.m. Check road conditions with the Methow Valley Rangers beforehand, there was a washout in 2010 but plans are in place to repair it.
First Butte Lookout
Distance: Drive Up
Elevation Gain: 0 feet
Summit Elevation: 5,491 feet
From Winthrop, take County Road 9137 north about 7 miles to FS 37 on the right. If you cross the Chewuch River, you've missed the turn. Follow FS 37 along Boulder Creek, until Bromos Creek Road 800 road to the lookout. Follow map, I might be missing a section of road here.
Getting There: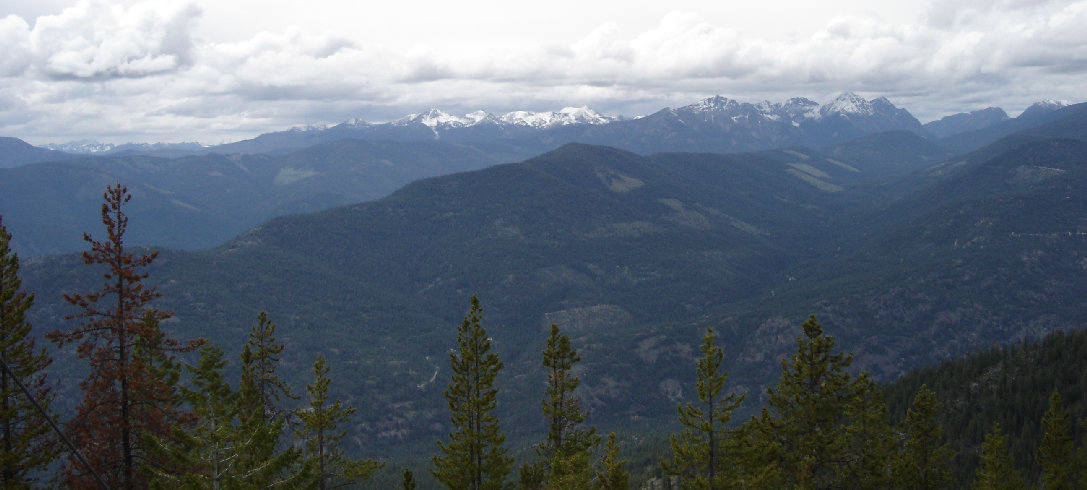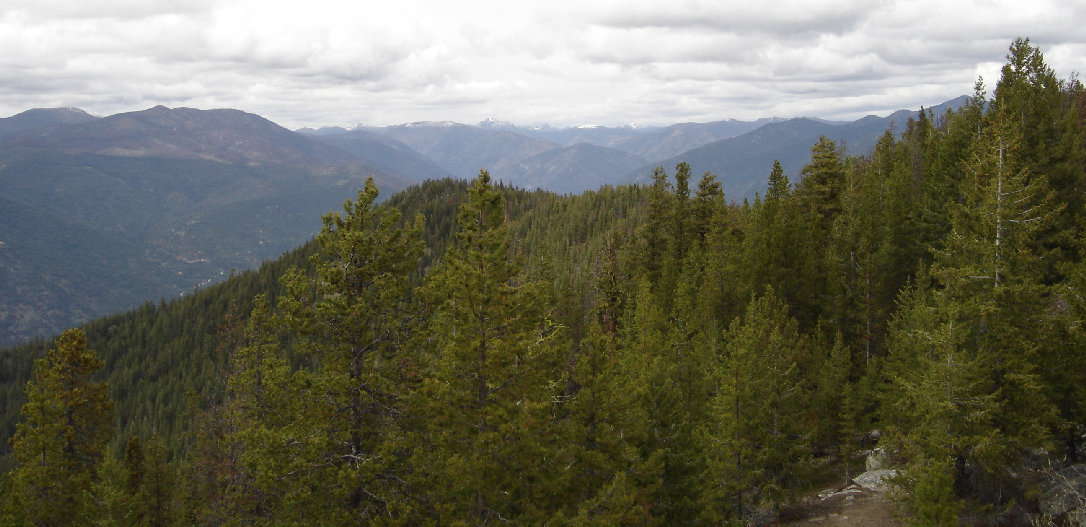 View west from the lookout
View north from the lookout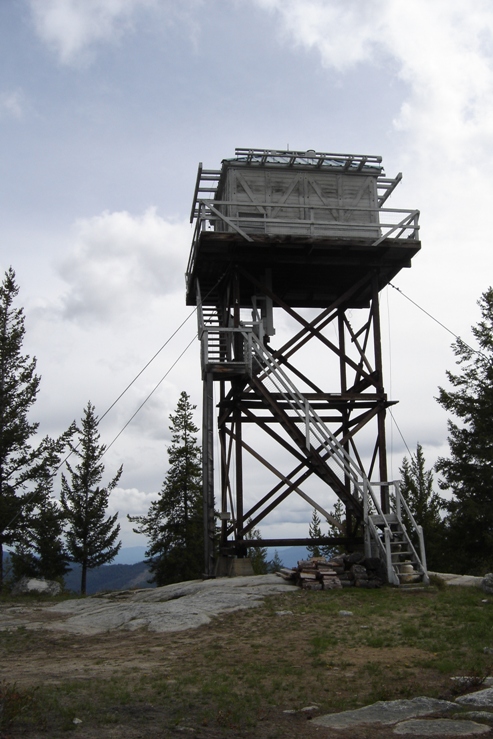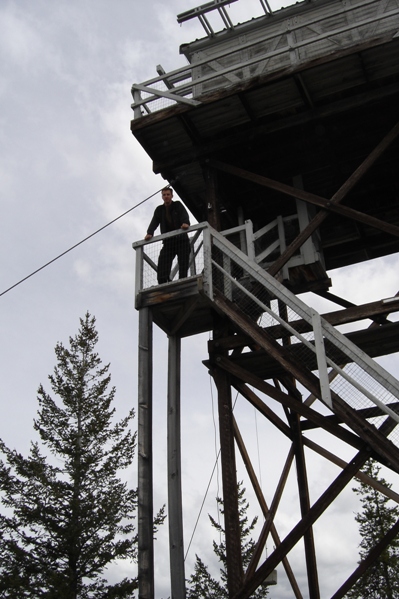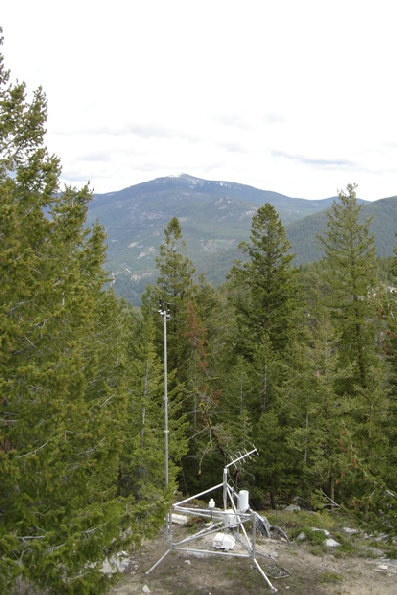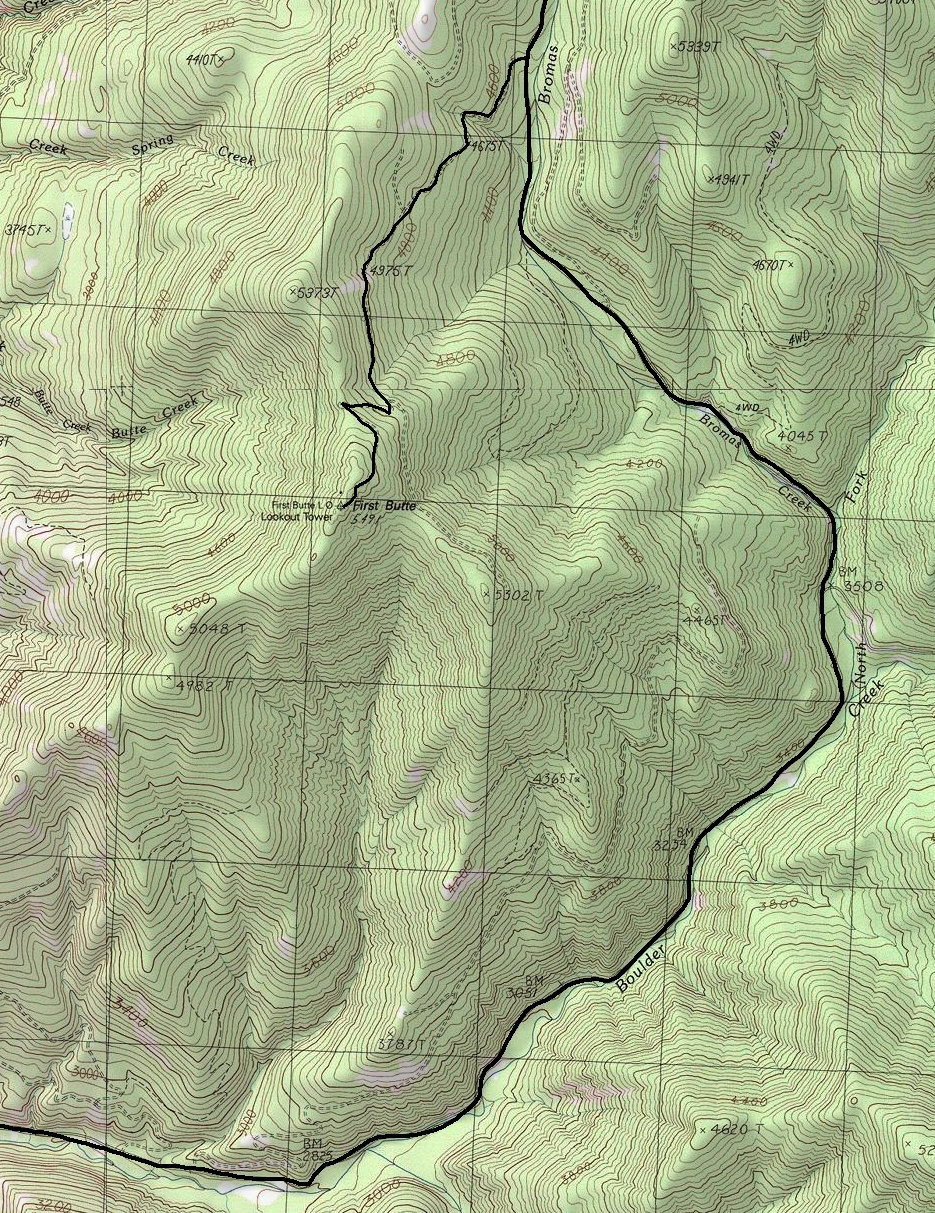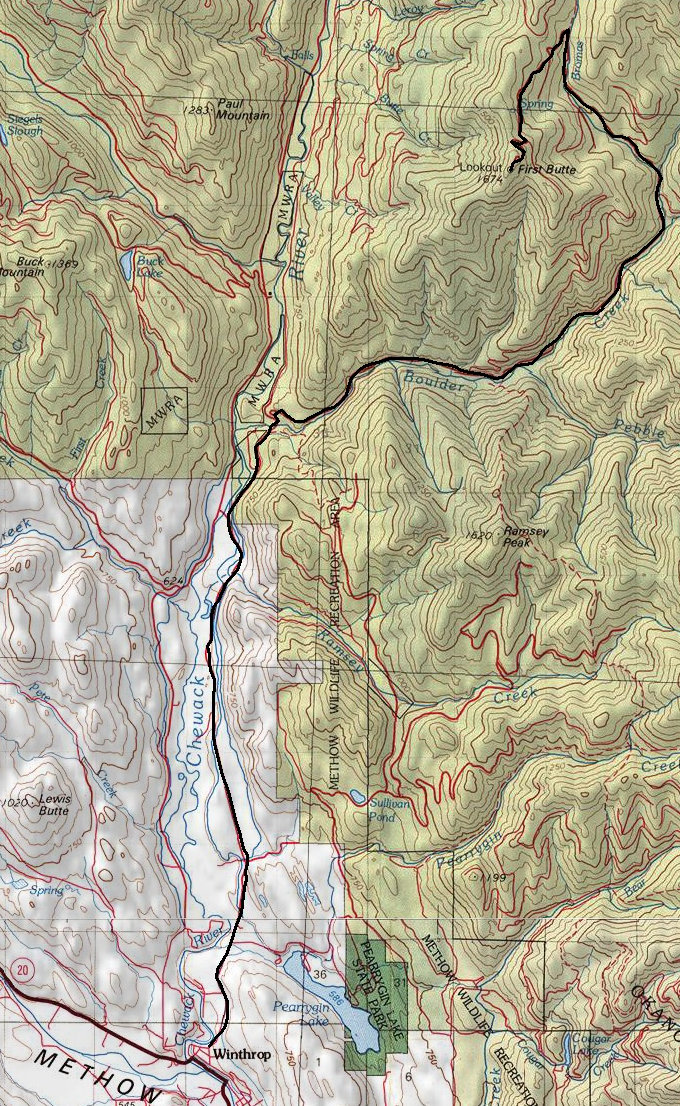 East to Tiffany Mountain I think
Lookout was closed