Daroga State Park
About 20 miles north of Wenatchee on the Columbia River along Highway 97 is Daroga State Park. This park features a campground with river access in a dry location in the rain shadow of the Cascades. Along with 1.5 miles of Columbia River shoreline, there is a lagoon that can be utilized for water activities. The park is open April through October. The day-use area has a picnic kitchen shelter, scattered unsheltered picnic tables and barbeque pits. There is about 2 miles of paved trail from one end of the park to the other. Two basketball courts, a soccer field, softball field and two tennis courts are available. Other activities include swimming, boating, water skiing. The camping area has just 17 tent spaces that are walk-in, and 28 utility spaces. The two group camps are quite nice and can hold up to 150 people. For boaters, there are two boat launches and a large dock.
The name Daroga comes from the first letters in the first names of the three Auvil brothers, Dave, Robert and Grady, who started an orchard at this site in 1928. The brothers developed a new type of peach on the orchard, catalogued as the Daroga Peach. In 1981, Grady Auvil sold the property to the state of Washington.

Washington State Parks
1 South Daroga Park Lane Orondo, WA 98843
This site on Ribbon Cliff called Broken Mountain by the Indians experienced a violent earthquake in December 1872. The shock split the mountain, forming the cliff to the west and causing a huge rock slide which stopped the flow of the Columbia Rier for several hours. The black ribbons of the cliff are lava-filled fissures. Plateau lavas of the region later covered this rock mass. The white volcanic ash in road excavations is so recent as to have buried undecayed logs. It was blown from Glacier Peak, 50 miles to the northwest.
Earthquake Point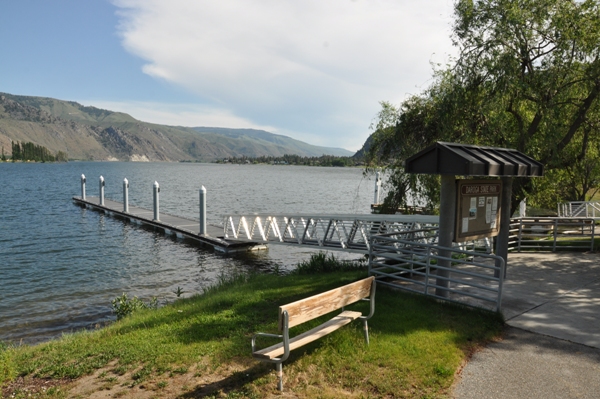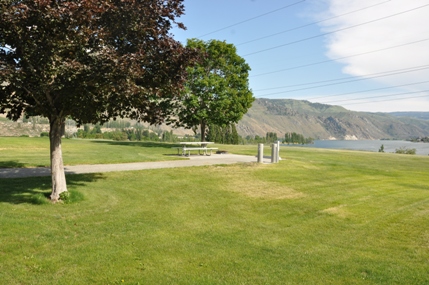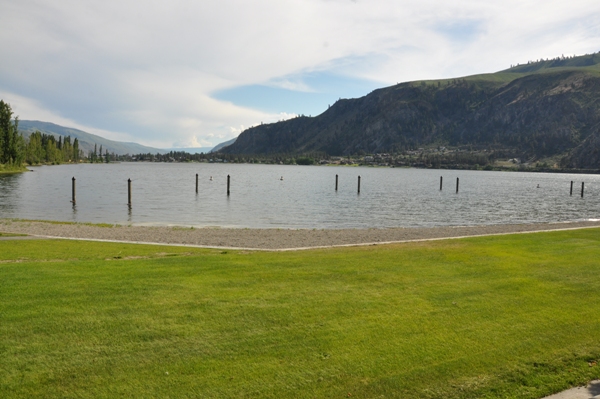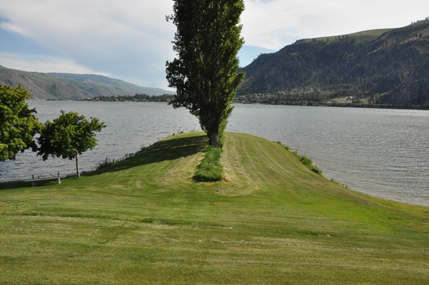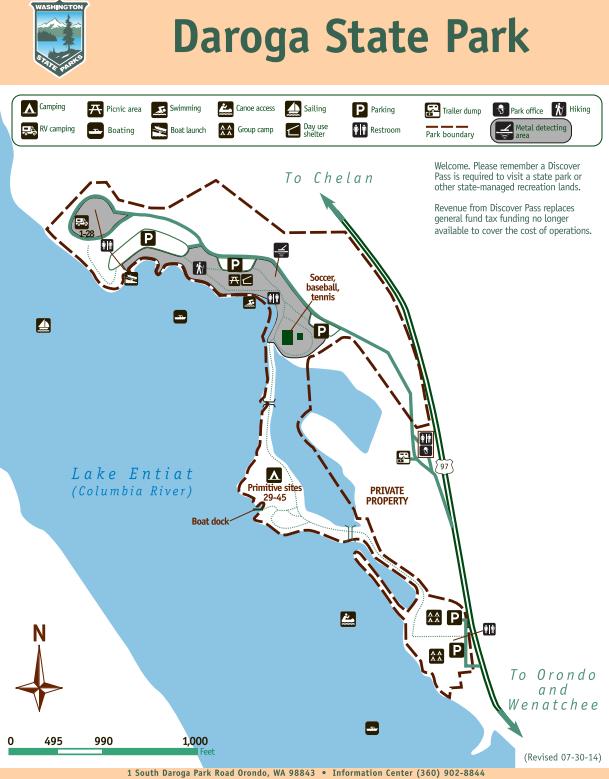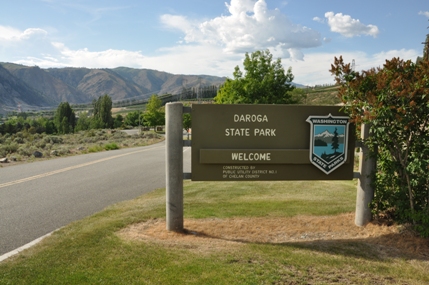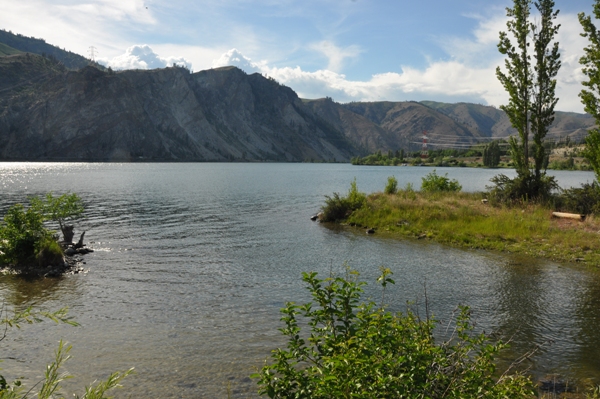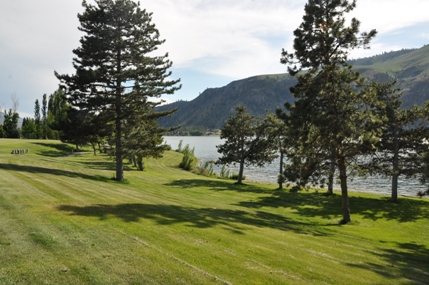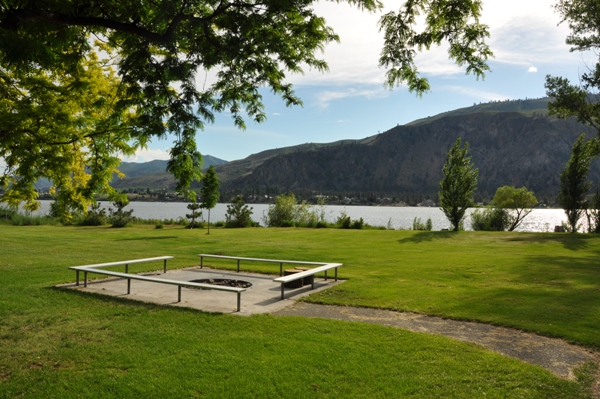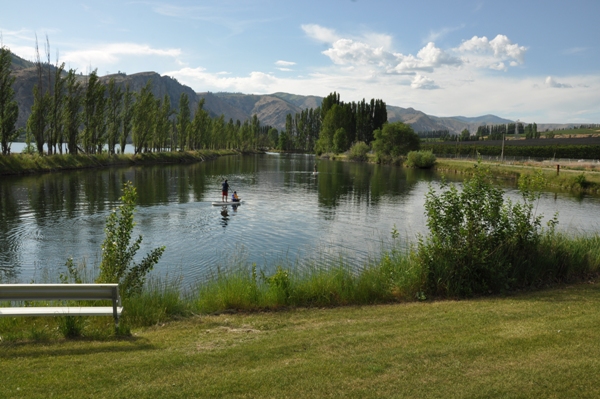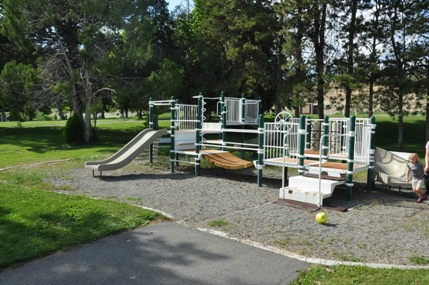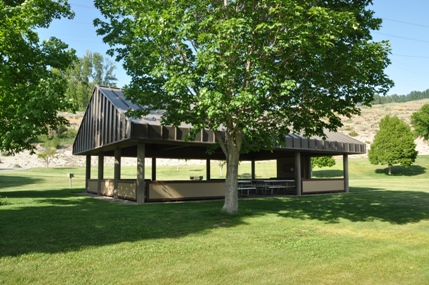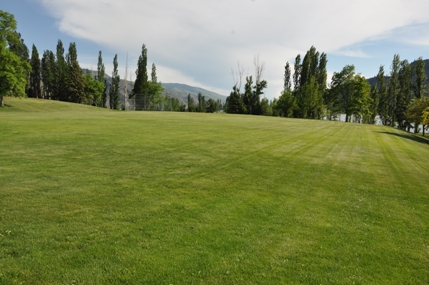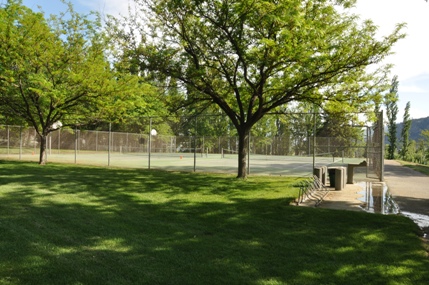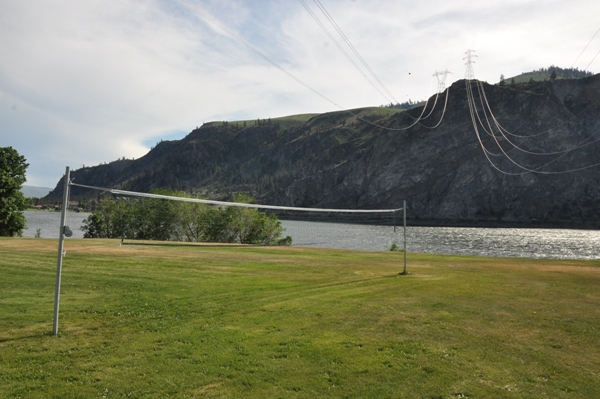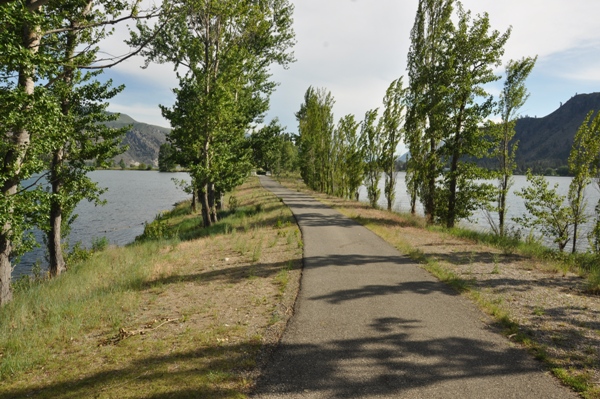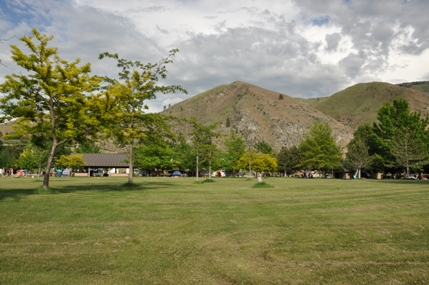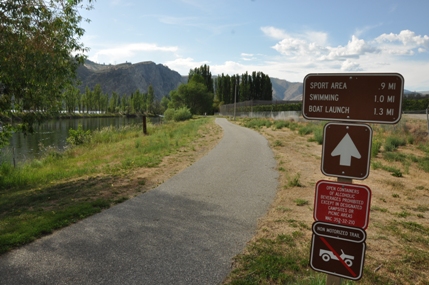 From the group camp
0.9 miles to the sports area
1.0 miles to the swimming beach
1.3 miles to the boat launch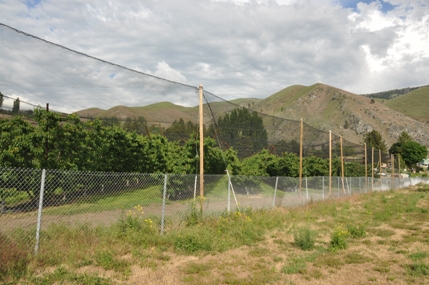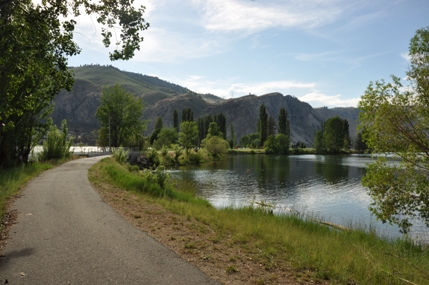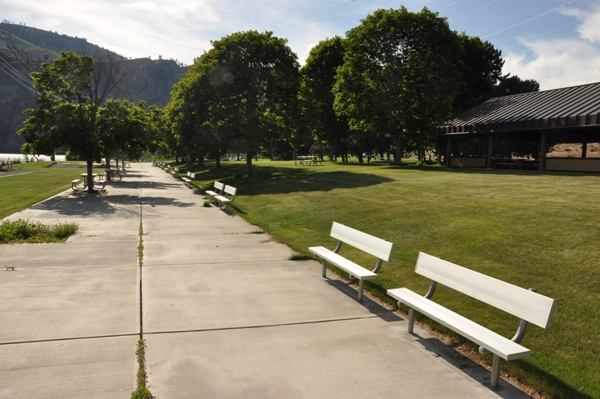 Boat dock
Swimming beach
Group camp firepit
Paddleboarding in the lagoon
Trail between the Lagoon and the Columbia River
Volleyball and powerlines crossing the Columbia River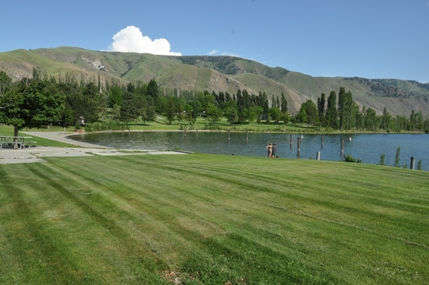 Playground
Covered picnic shelter
Campground
Tennis Courts
Softball Field
Group camp field
Orchards next to the park
Beach area