Historic Snohomish
What is there to do in the "The Antique Capitol of the Northwest"? Well, shopping of course is an option. You can view and sometimes tour the historic buildings. The downtown commercial district is one of the best of its kind in the Northwest. The city of Snohomish often puts on events, like Kla Ha Ya Days, Groundfrog Day and an Easter Parade. A few tour companies exist offering walking tours, ghost walks, etc. There is a historic RR trestle, a museum, as well as a short scenic walk along the river just below the main street. In summer is a lively farmers market. Others visit Snohomish after a day doing nearby popular activities like golfing, fishing, hiking or even skydiving (a big hub is just south of town).
WillhiteWeb.com - Washington Sights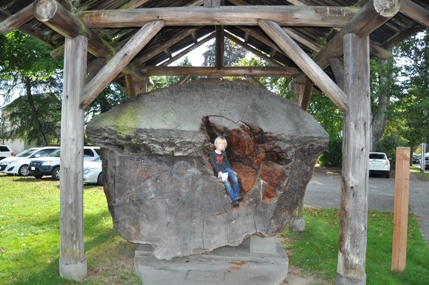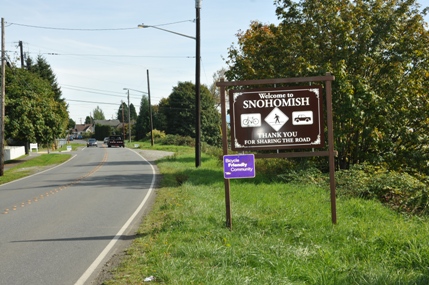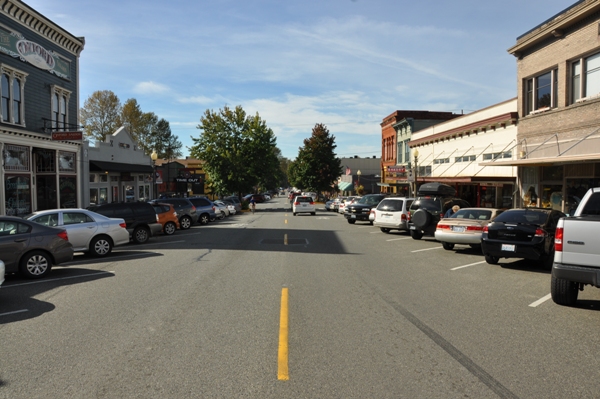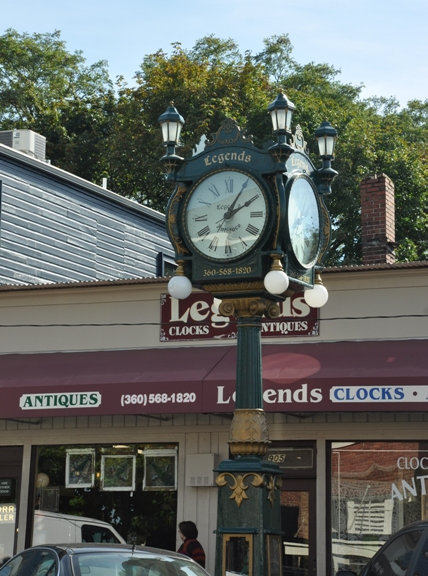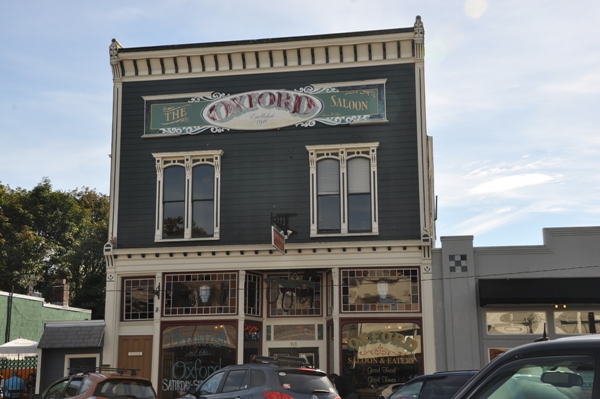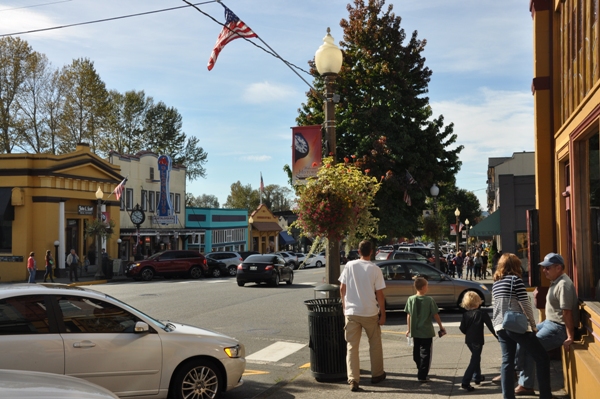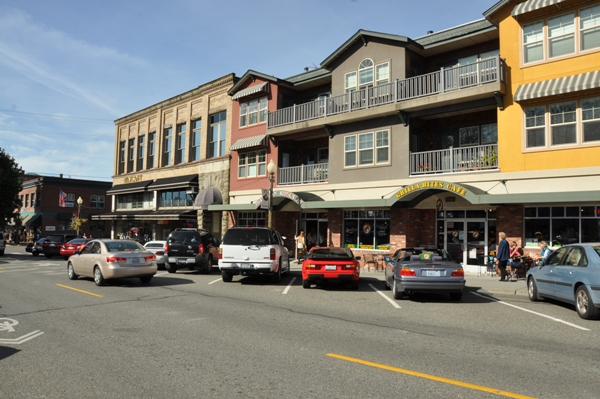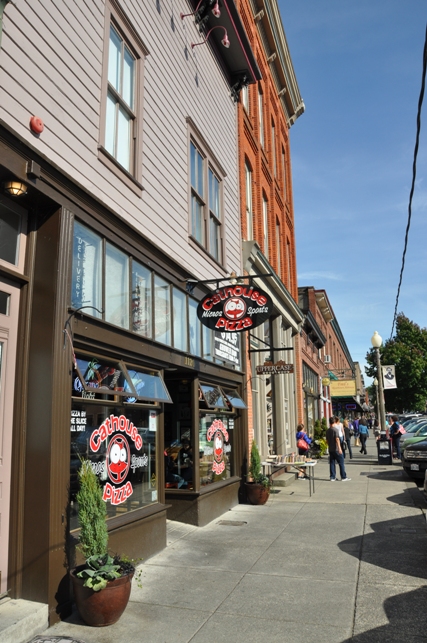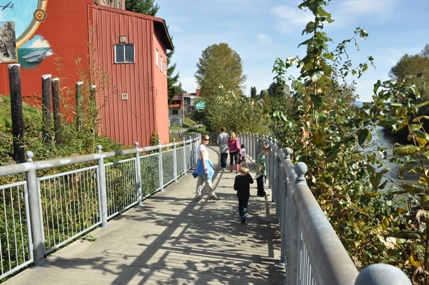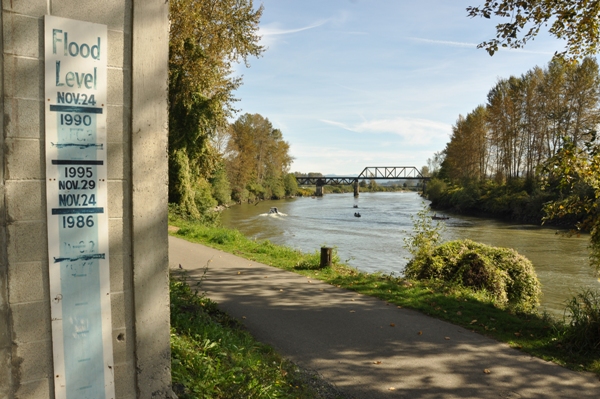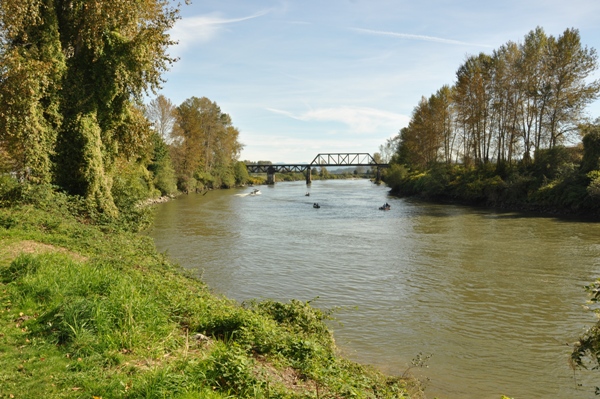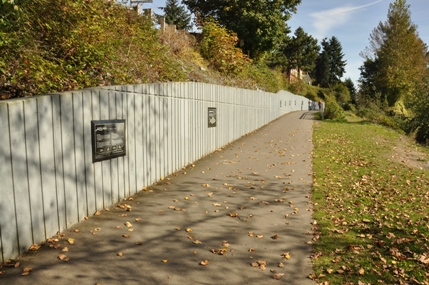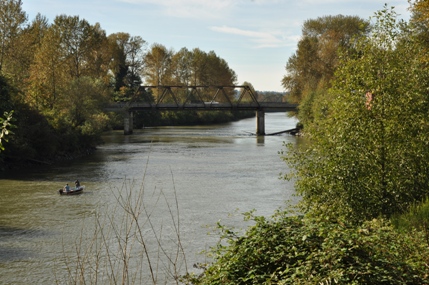 On the riverwalk trail with sign showing the flood levels
This 12 foot 5 inch diameter log is from a Douglas Fir felled in the Lake Roesiger District by Lervick Logging Company. June 15, 1940. It is estimated to be 620 years old.
The Oxford Saloon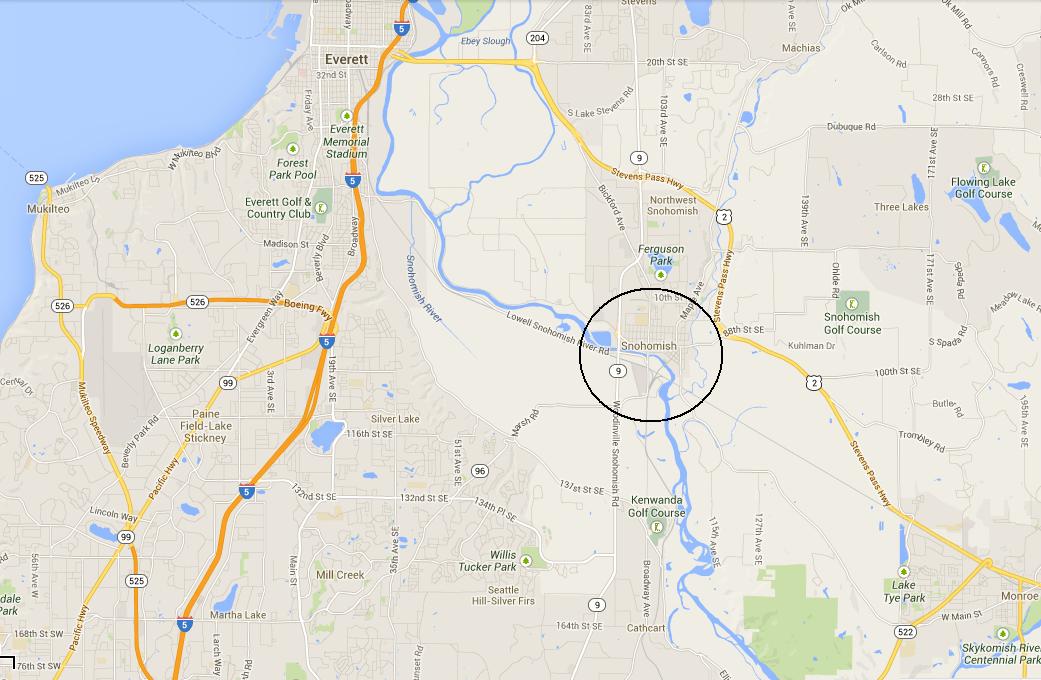 Rail bridge over the Snohomish River
Interpretive signs along the Riverfront Trail
Snohomish River from the Riverfront Trail
Start of the Riverfront Trail