High Hut - Mount Tahoma Ski Trails
The highpoint and possibly the highlight of the Mount Tahoma Ski Trails System is High Hut. This hut has the most outstanding view on the entire trail system and you are truly at the highest point possible along the trail. Similar to the other two huts and the Yurt, you can stay the night with a reservation and nominal processing fee. If not, High Hut makes for a nice place for lunch and a warm drink before turning back for the trailhead. High Hut was built in 1990 but has been expanded to accommodate more people over time. The cabin sits at 4,760 feet with the perfect view of Mount Rainier. Mount Adams and Mt. Saint Helens are also quite visible....on clear days of course.
WillhiteWeb.com
Access:
From Elbe, follow Highway 706 east to one mile before Ashford. There is a right turn (south off of Highway 706) at the Faith Baptist Church onto the DNR 1 Road. (see map). Follow the gravel DNR 1 Road for 2.7 miles to a T-intersection. Turn left, go a half mile, then turn right. Follow for 3 miles to the trailhead. Look for signs the entire route saying Ski Trail.
Distance: 2.5 to 4 miles
Summit Elevation: 4,760 feet
Elevation Gain: 2,400 feet
Access: Compact Snow and Ice
Route:
High Hut is reached by a groomed logging road that can be a bit challenging. Beginners would be better off going to the Copper Creek Hut in the North Access. Depending on the snow level, the distance is from 2.5 miles to about 4 miles, climbing the entire time. At 1.5 miles before the summit, you reach a saddle where you can pick between High Hut or Snowbowl Cabins. If the weather didn't turn out like you thought, head to Snowbowl as High Hut can have some brutal conditions near the summit in foul weather.
Permits:
I usually don't put this kind of thing on my website as they change often but you can always expect to pay something to park here. Currently 2016: All vehicles parking in a Sno-Park or on a Sno-Park Access Road must have a season or day Sno-Park Permit. If you have a season Sno-Park Permit, you do not need a Discover Pass. If you only purchase a day Sno-Park Permit, you must also have and post a Discover Pass.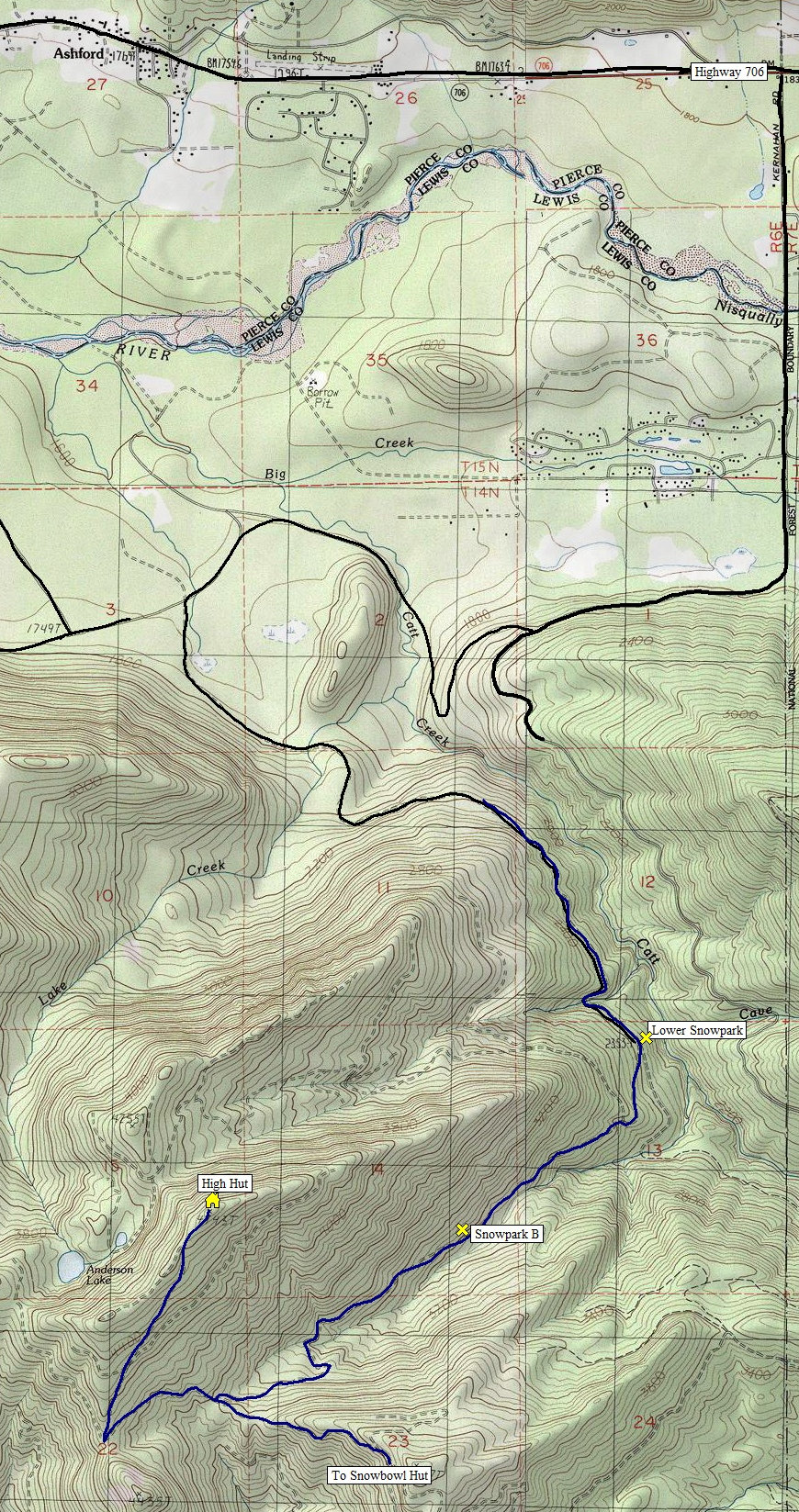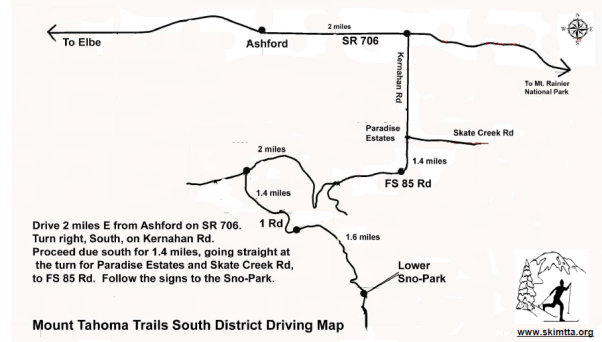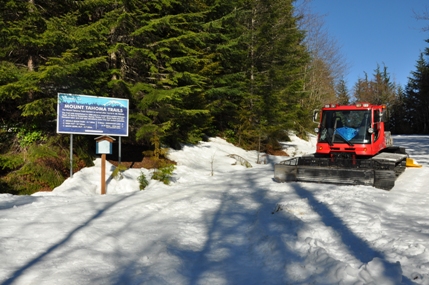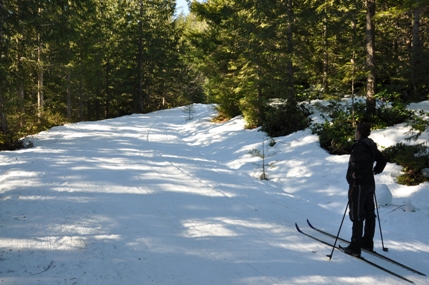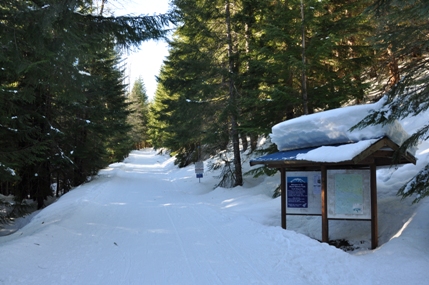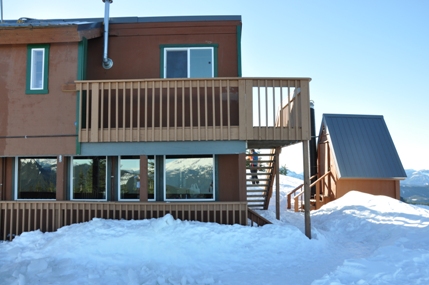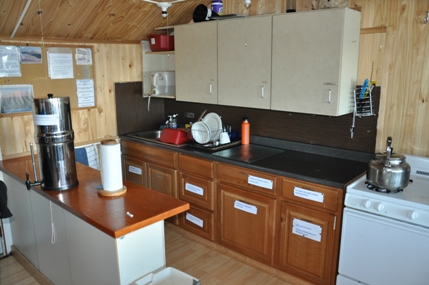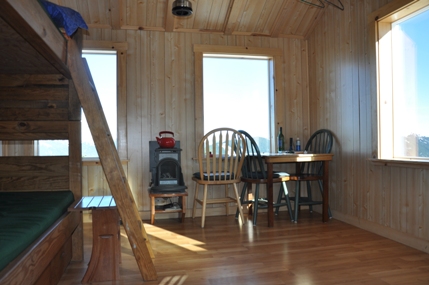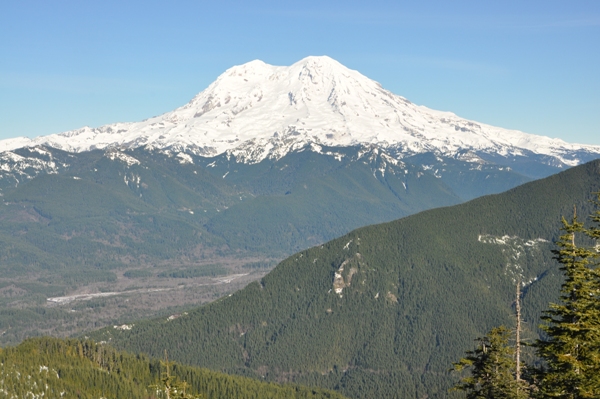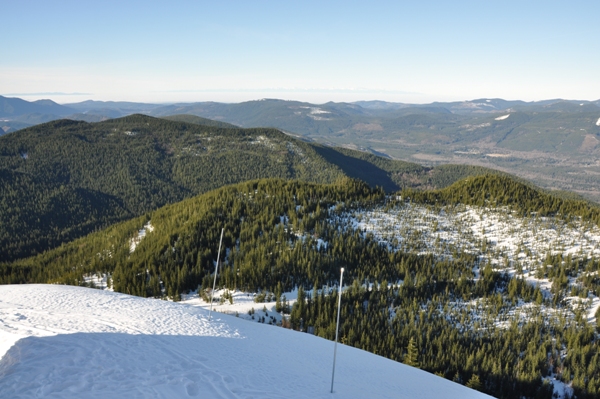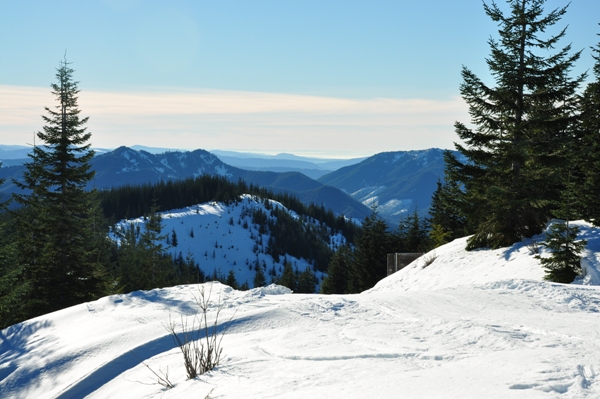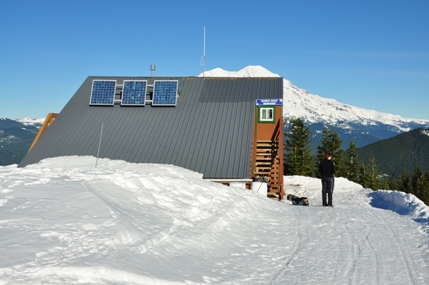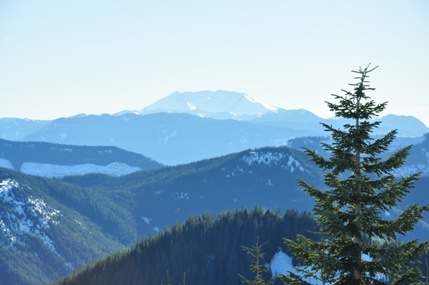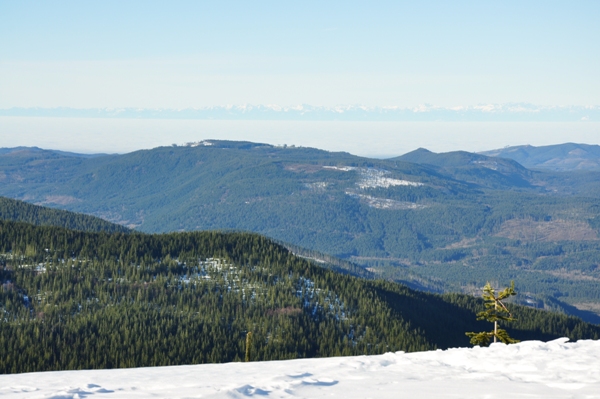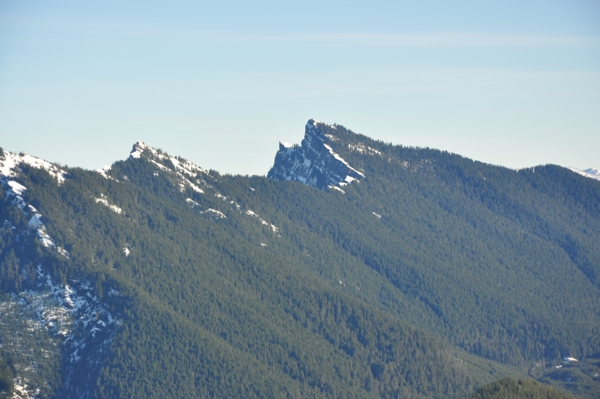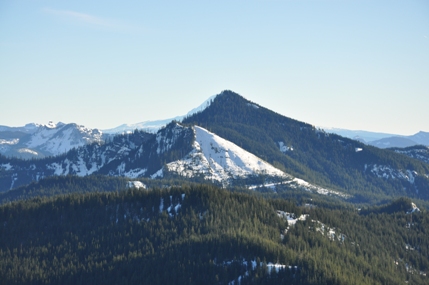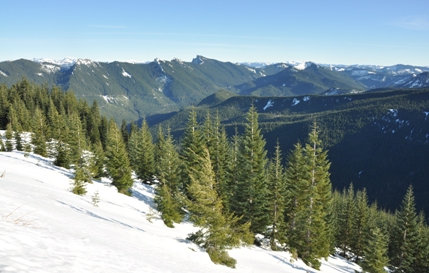 Snowbowl Hut from High Hut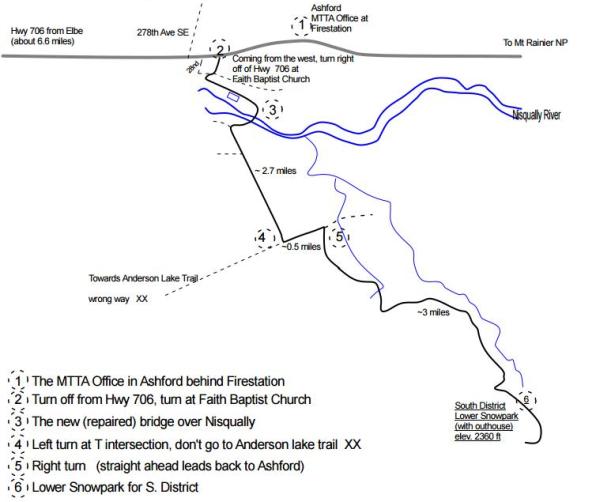 Secondary Access Route
Main Access Route