The Miller Peninsula State Park Property is still under development but ready to be explored. The newest improvement was in 2015 when an official trailhead parking area was placed on the Diamond Point Road, just about a mile from Highway 101. This is a destination park that can require a full day of hiking if you want to see it all, with nearly 20 miles of trail. There are few amenities; the park is for hiking, biking and horseback riding, and all trails are shared use. The highlight is the three miles of shoreline on the Strait of Juan de Fuca with a great view of the Protection Island Aquatic Reserve. To reach the shoreline, you get to experience a large part of the upland forest by trails.
Washington State Parks
Miller Peninsula Property State Park
Suggested Route:
The trail leaving the parking area quickly reaches the Loop Trail. This loop is designed to be small for visitors with a short amount of time. It is well graveled with future plans to be ADA accessible. For the quickest access to the beach, turn right on the loop and follow uphill to the next intersection at the East Diamond Point Trail. Now follow the East Diamond Point Trail until reaching a road crossing. There is also a gated road across the way, take it, this is called the Fireweed Road. Fireweed will head directly toward the turn for the Beach Trail, after passing Yarrow and Alder Hollow trail splits. The Beach Trail is a wonderful, walk in a lush ravine lined with remnant old-growth until suddenly you pop out at an isolated beach. At the beach, you can walk the shoreline east to the Thompson Spit. Private property lies beyond this point. But be warned if you go, if the tide is high, the dirt cliffs above are dangerous to walk below as debris seems to fall constantly. Once done with the beach, take the Bluff Trail west for almost two miles. Several cut-off trails break off allowing you to create all sorts of loops. But going to the far end of the Bluff Trail is sportier and will give you a real flavor for just how much area Miller Peninsula State Park has to offer.
Access:
From Highway 101 between Discovery Bay and Sequim Bay, turn onto the Diamond Point Road going about one mile. Just after the first sharp bend, you should see a sign pointing to the large parking area with restroom.
Maps:
No official maps have been designed yet. The trails change often and not all trails are on State lands so re-routes are being planned for the future.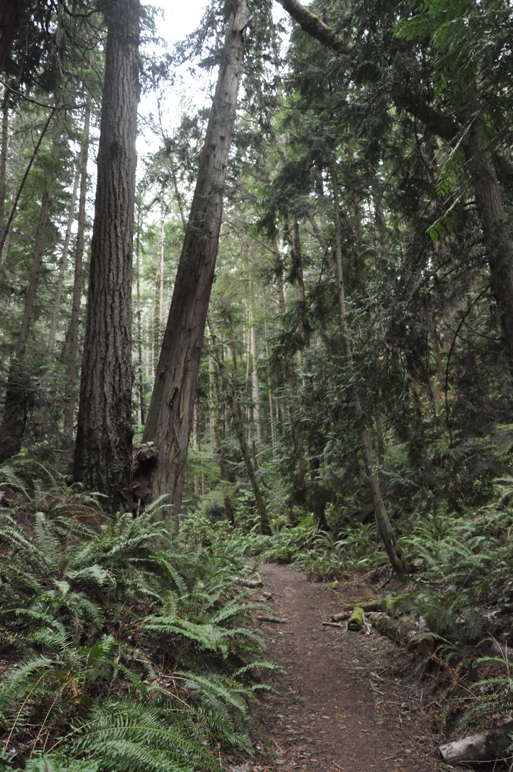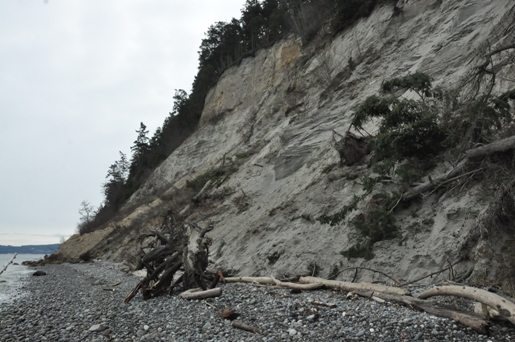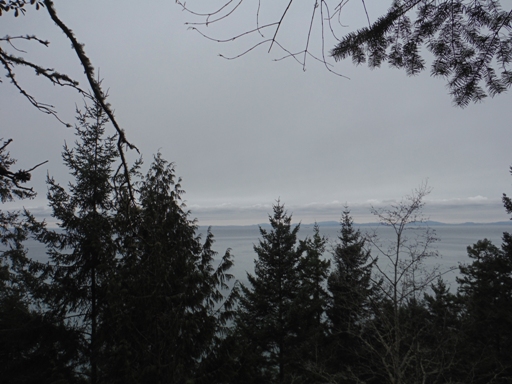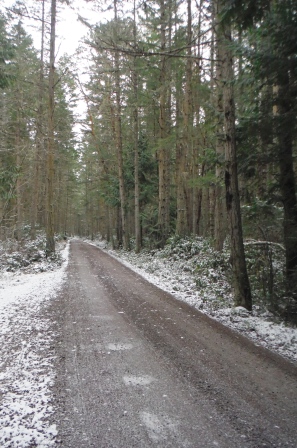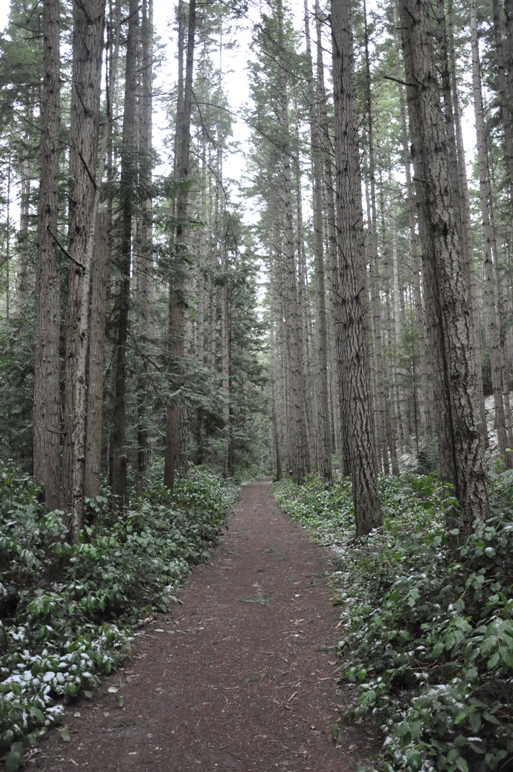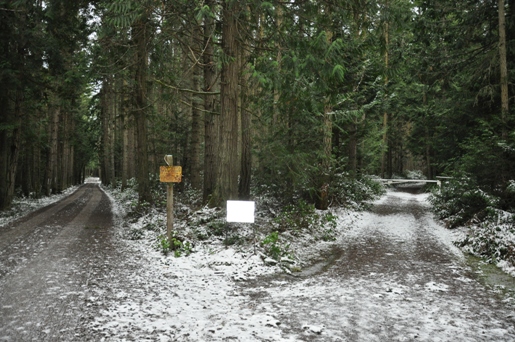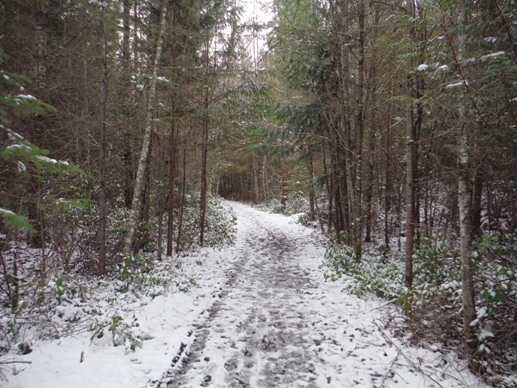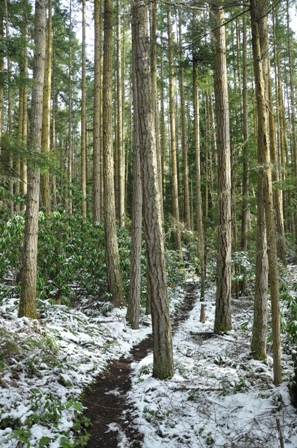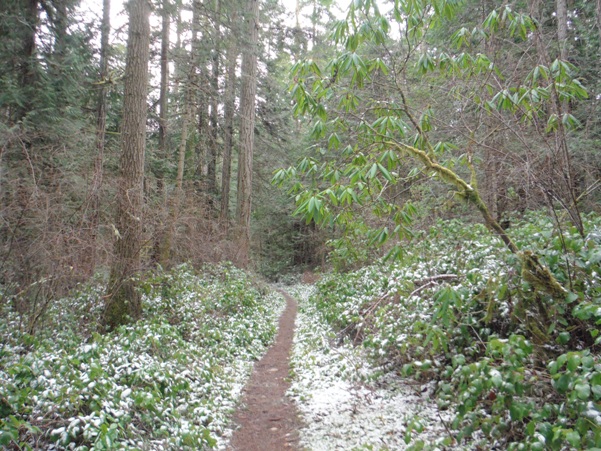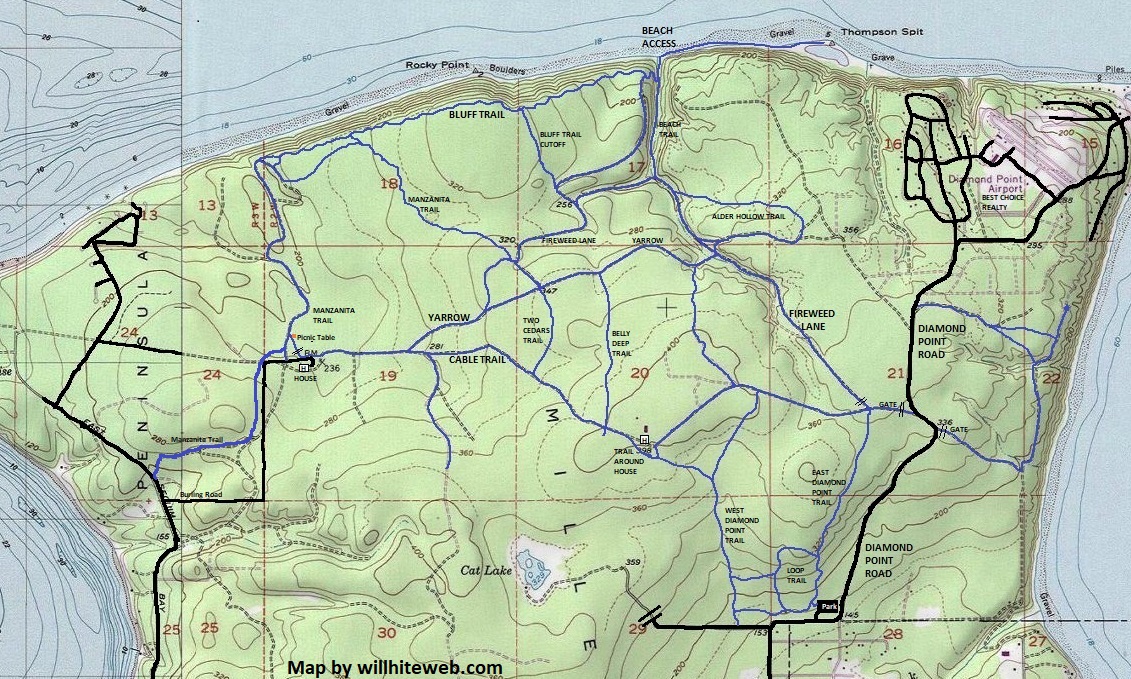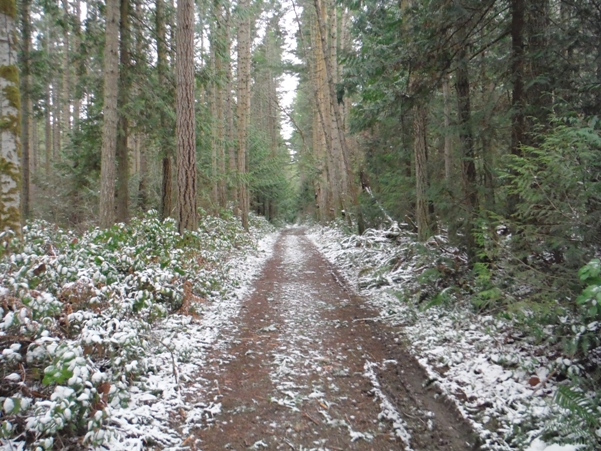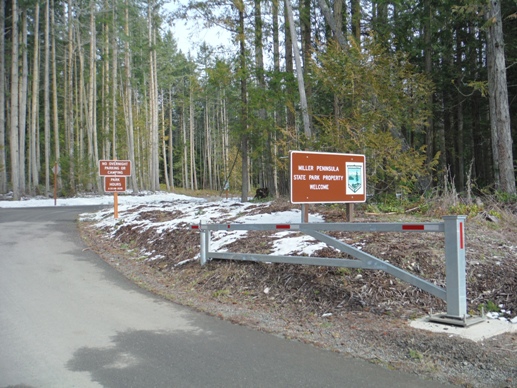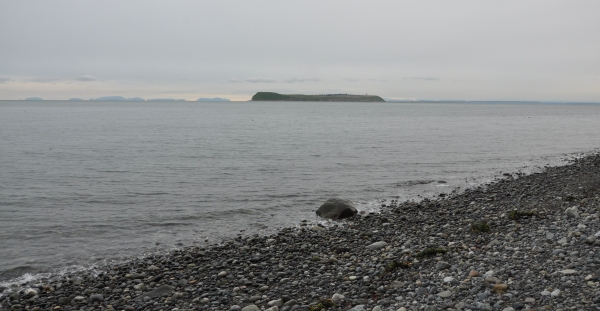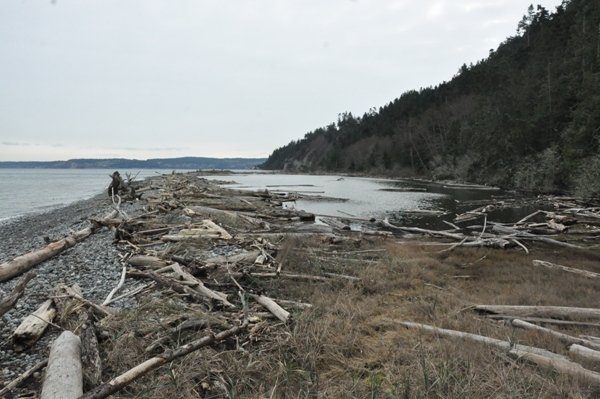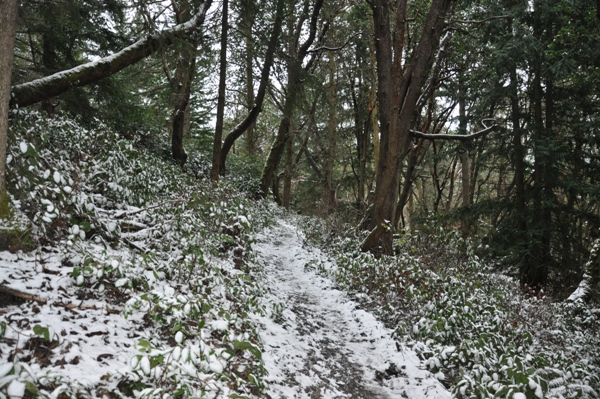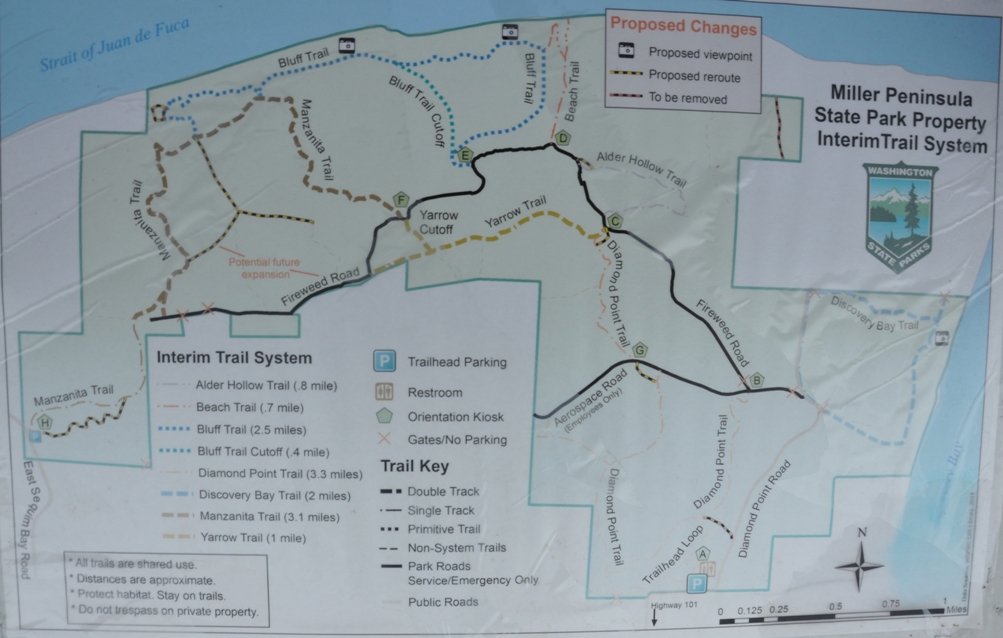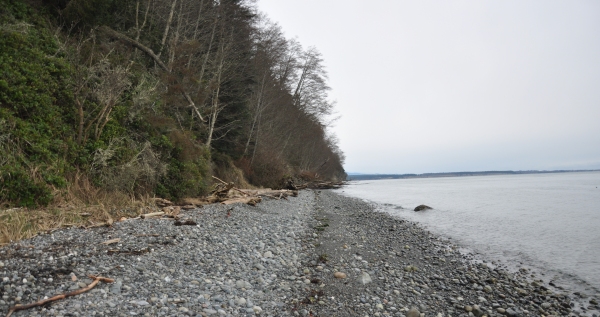 Map likely to change in time as roads convert to trails and trails are re-routed off private land, or away from adjacent private lands.
Signs like this are now all over the park.
Thompson Spit
Protection Island from beach
View from one of the proposed viewpoints along the Bluff Trail
Shoreline
Dangerous bluffs in route to Thompson Spit
Beach trail
Manzanita Trail
Fireweed Lane or Road
East Diamond Point Trail
Entrance to the parking area for Miller Peninsula Property State Park
Crossing a private road (left) and starting Fireweed Road (gate on right)
West Diamond Point Trail