Me Kwa Mooks Park - West Seattle
Located along Beach Drive in West Seattle, Me-kwa-mooks Park offers a bit more than what you see from the road. There is a small open lawn area with picnic tables and a few information boards. Above this area on the hillside are several acres of woodlands with a nice network of trails for leisure walks with humans and dogs. Trails fan out to different access points in the neighborhood. Across from the park is the Emma Schmitz Memorial Overlook and access to Puget Sound. When the tide is out, Me-kwa-mooks Park opportunities increase with tidepools full of limpets, lumpsuckers, blennies, chitons, nudibranches, sea stars, sea slugs, sea cucumbers and hermit crabs.
WillhiteWeb.com - Puget Sound Parks
Address: 4503 Beach Dr SW, 98116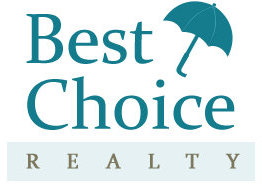 Ferdinand and Emma Schmitz, pioneers from Duisburg, Germany, built their 17-room home here in 1904 on 40 acres, naming it Sans Souci - "without worry." They piped in water from hillside streams, kept a horse, cow, guinea hens and peacocks, stocked trout in a pond, tended elaborate gardens and an orchard, and raised four children. Emma was strongly opposed to tree removal, so when Ferdinand wanted to cut one down he waited until she'd gone to Seattle for the day.
Schmitz Estate:
In the 1850's, the Alki peninsula was still home to more than 700 Lushootseed-speaking people living in 17 villages. Fish and shellfish were plentiful, and the land was inviting, grassy and open. Me-Kwa-Mooks (from SBAH-quah-books) means "prairie point." North of the park, between 56th and 59th Avenues SW, a salt marsh led inland to a swamp named Tooh-KO-tub ("Full of Mats"), whose reeds were used to weave blankets, carpets, walls and burial shrouds.
The Native American Landscape:
Look closely at the wall at the top of the field, and it will teach you about Duwamish culture and local plants and animals. West Seattle's Pathfinder School (K-8) adopted the park as an outdoor classroom in 1996, creating the wall, a native plants garden, a plaque honoring the area's first people and a small amphitheater. Today other groups have joined Pathfinider's continued efforts to remove invasive ivy, maintain trails and restore stream banks.
Pathfinder School:
Don't let its peaceful feeling fool you, this park has known spectacular geologic upheaval. Me-Kwa-Mooks sits on the Seattle Fault, which caused a 9.0 earthquake about 300 years ago. Its hills and ravines were formed by massive landslides, the results of water filtering through deep, sandy soil onto clay and creating a slippery interface. But this unstable combination has a bright side: it produces the clear springs that flow along the base of the park.
Geology:
When development was proposed for the privately-owned southern portion of Me-Kwa-Mooks in the 1990's, citizens took action. Through the efforts of many - including Susie King, the Me-Kwa-Mooks/Jacobsen Alliance, the Alki Community Council, Peter Goldman adn Martha Kongsgaard, the Cascade Land Conservancy, Seattle Parks and Recreation, and former property owners Jim and Patsy Nelson the land was preserved as the Edwin S. Nelson Addition.
The Nelson Addition: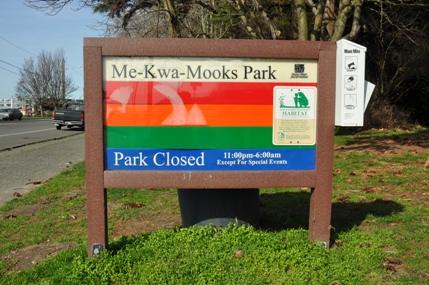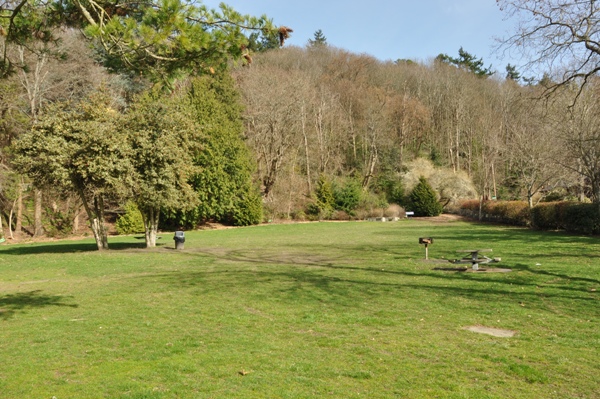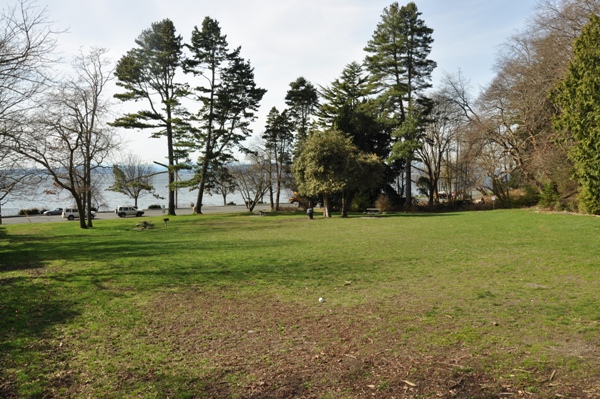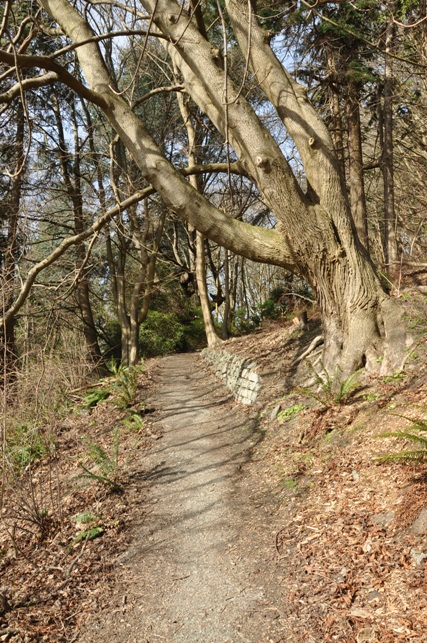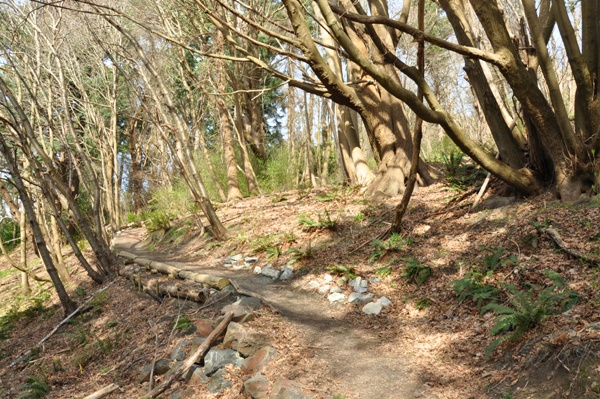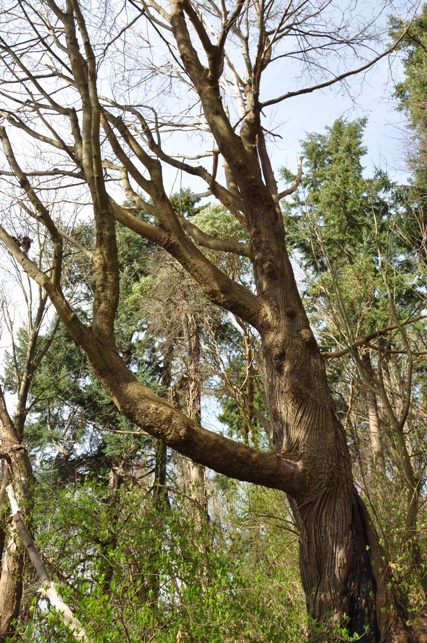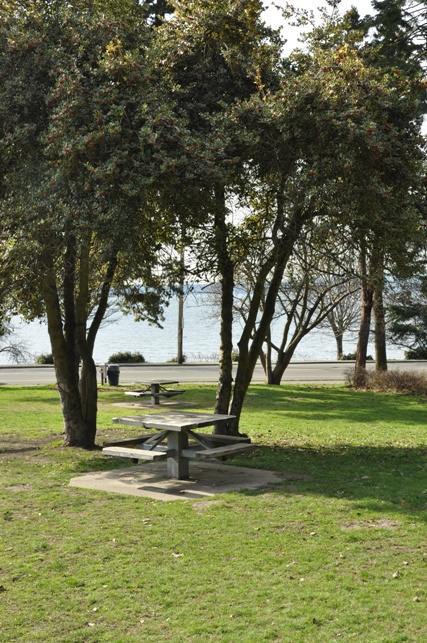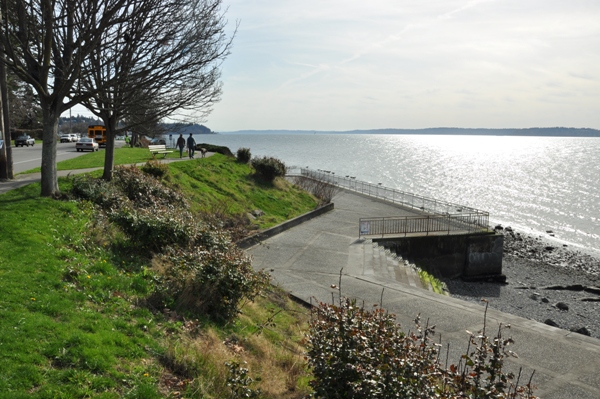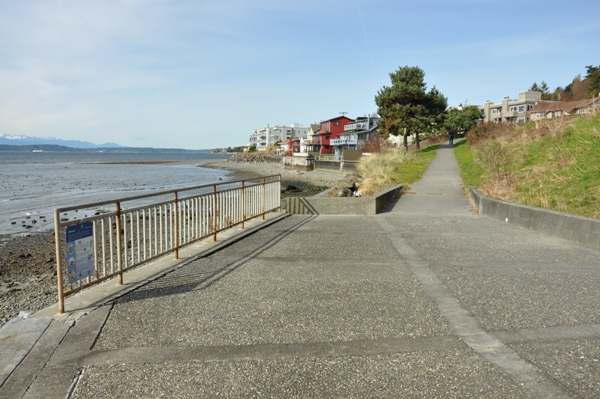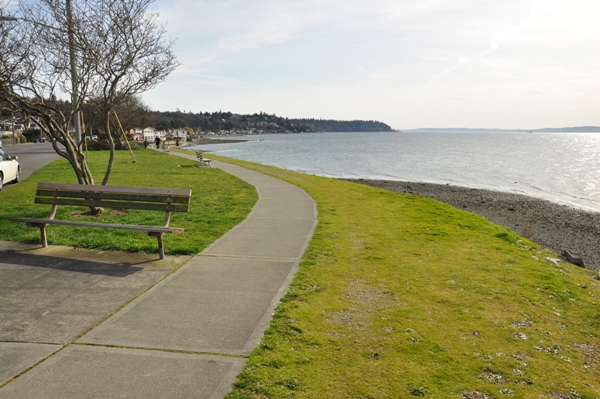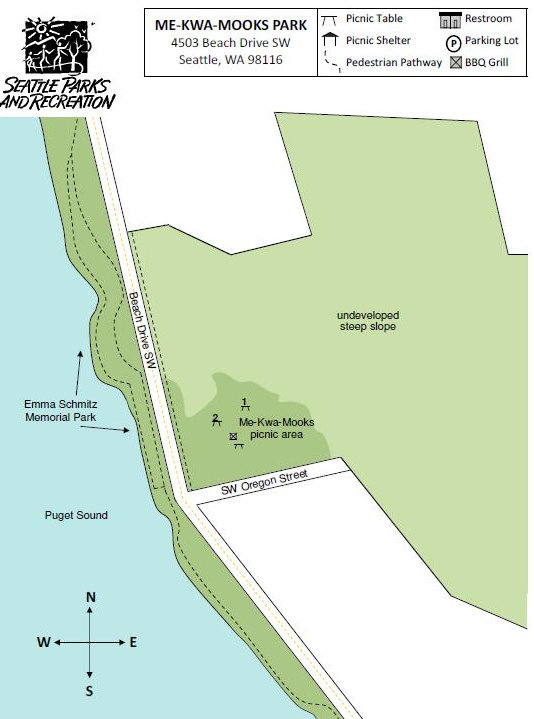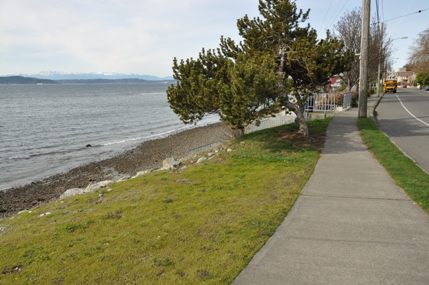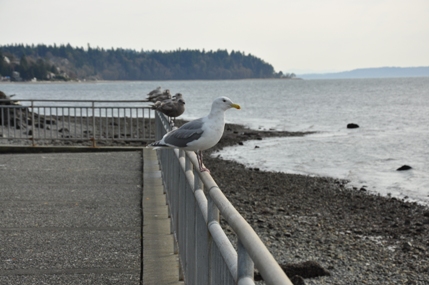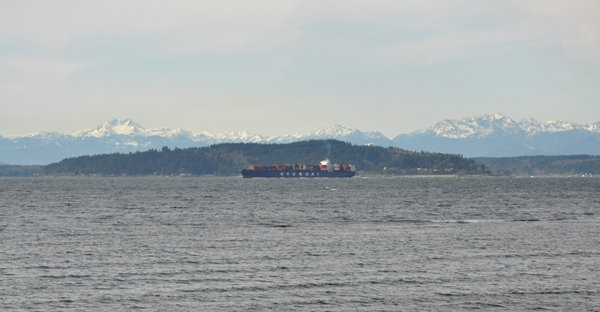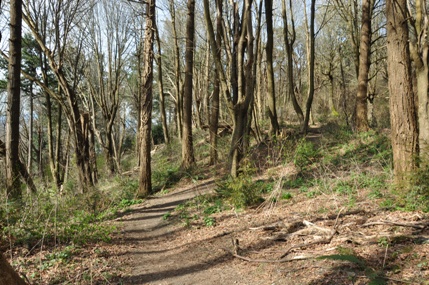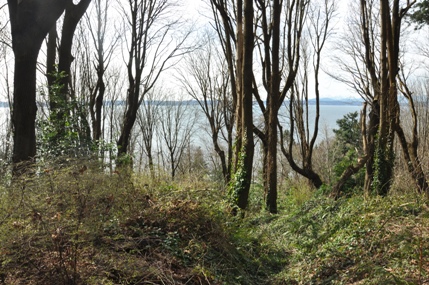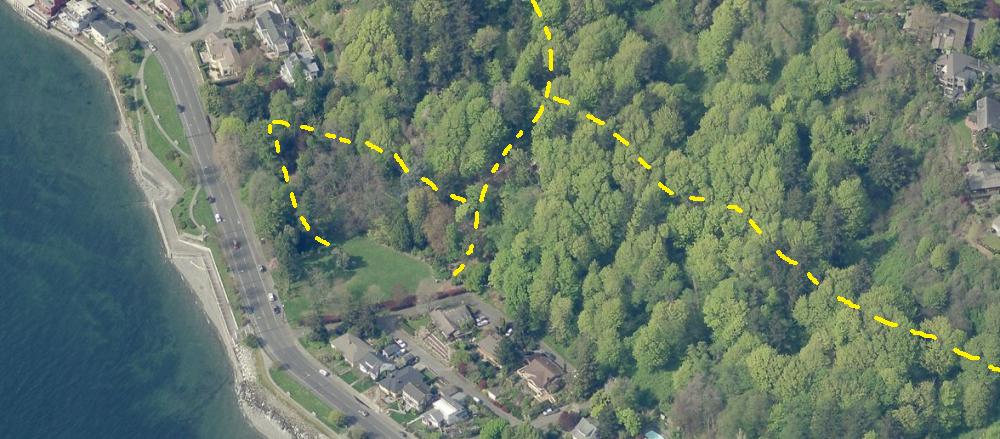 Emma Schmitz Memorial Overlook
Emma Schmitz Memorial Overlook
Views of Puget Sound in winter
Large Maple Tree
Picnic area