Lowman Beach Park - West Seattle
Lowman Beach is a small but much loved park for the local Lowman Beach Community. The park is the quickest beach access for them although Lincoln Park is just a few blocks to the south. Lowman Beach Park has few amenities. Still, the tennis court is practically on the beach and offers views of a tennis court at a 5 star resort! For kids, there are a few swings to play on as well as a grassy field. The beach would be the main attraction with a good amount of sand and driftwood available.
WillhiteWeb.com - Puget Sound Parks
Address: 7017 Beach Dr SW, 98136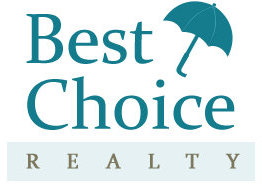 History:
Lowman Beach was a gift to the city in 1909 by the Yesler Logging Company. It was called Lincoln Beach until 1925, when the name was changed to avoid confusion with the larger Lincoln Park to the south. The name was given in honor of James D. Lowman, who first came to Seattle as a teacher in 1887. In later years, he became wharf master for Henry Yesler, then went into the bookstore and printing business, and finally founded the Lowman and Hanford stationers and printing company. Lowman also served two years as park commissioner, from 1896 to 1898.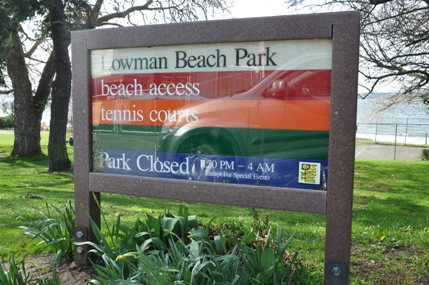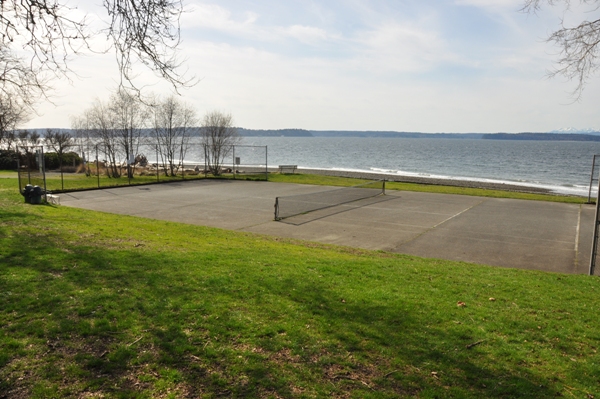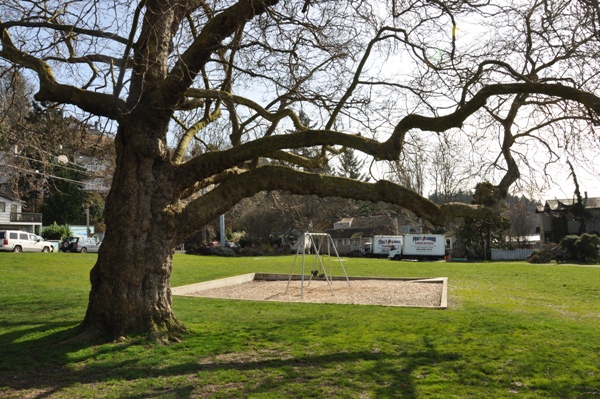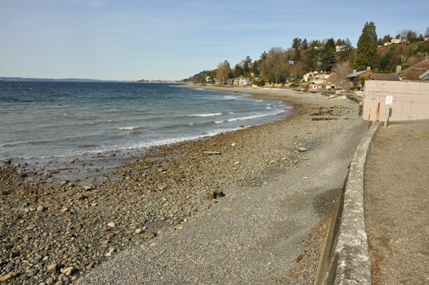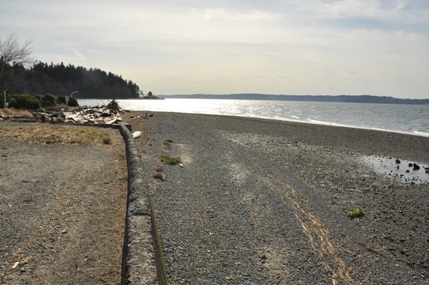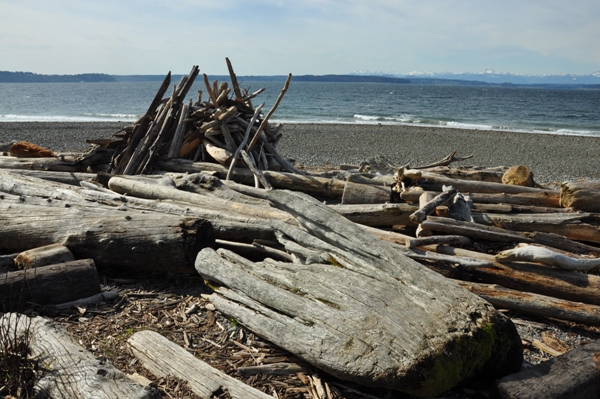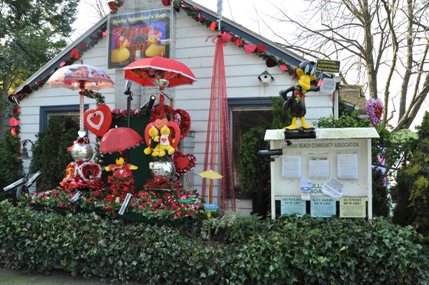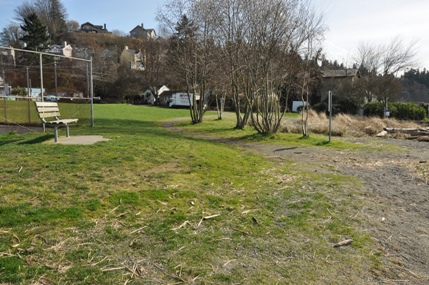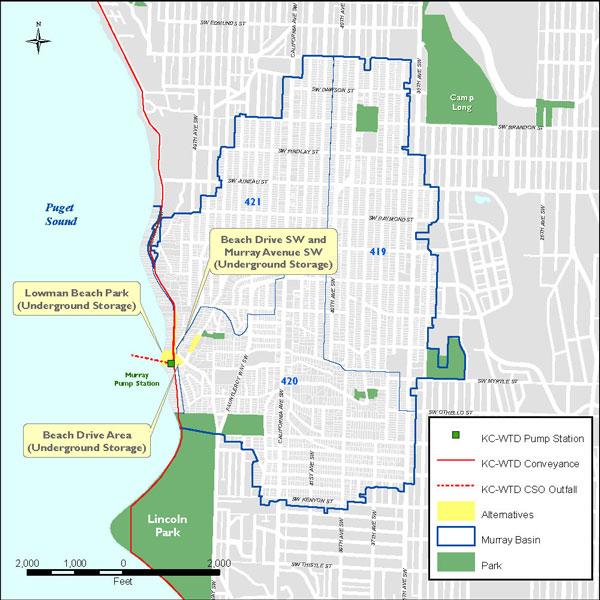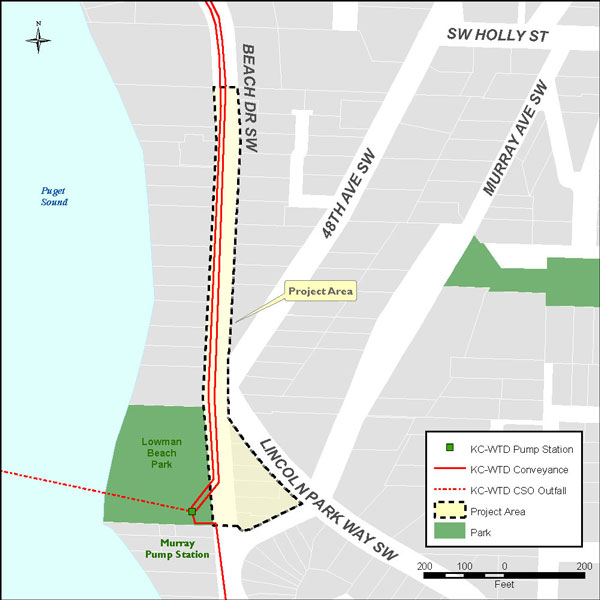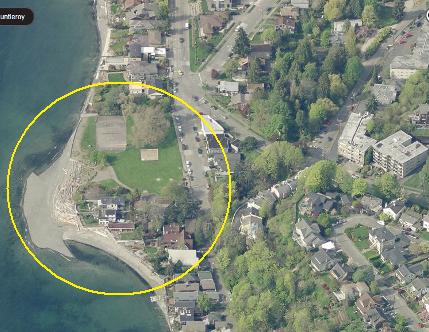 Maps above are from the Lowman Beach sewer overflow project area.
Lowman Beach Park from above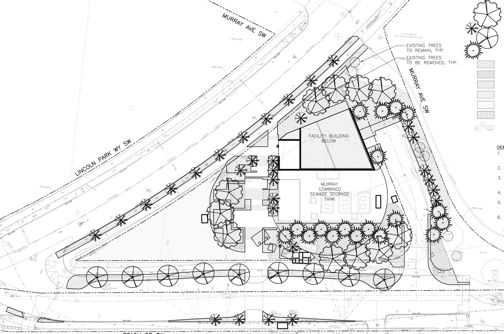 Drawing of the main Lowman Beach sewer overflow project area.