Palouse Falls State Park
The 198 foot Palouse Falls (pronounced: puh-loose) is Washington State's Official Waterfall. Before it received such honor, the area was protected as Palouse Falls State Park. The geology of the area is quite dramatic, the waterfall is the star, with the best water flow in spring and early summer. The park offers several picnic areas and camping for a limited number, just 11 primitive tent spaces. Sites have no hook-ups and the restrooms are pit toilets, all first come, first served. Other activates include birdwatching, reading interpretive signs throughout the park, and hiking. The park places many warning signs about venturing too far as it seems people have been hurt and had to be rescued. But, for the adventurous, there are many trails that go far and drop down into the canyon to get up close views of the waterfall.
Washington State Parks
History
The park was dedicated June 3, 1951. For many years the falls were called Aput Aput, meaning falling water. Later, the name was changed to commemorate the Palouse Indian culture. According to a story of the Palouse tribe, the Palouse River once flowed smoothly into the Snake. But four giant brothers, in pursuit of a mythic creature called Big Beaver, speared the great creature five times. Each time Big Beaver was wounded, he gouged the canyon walls, causing the river to bend and change. The fifth time he was speared, he fought the brothers valiantly and tore out a huge canyon. The river tumbled over a cliff at this point to become Palouse Falls. The jagged canyon walls show the deep marks of Big Beaver's claws.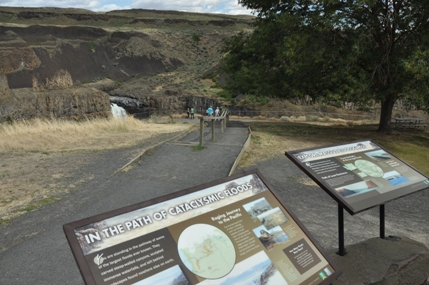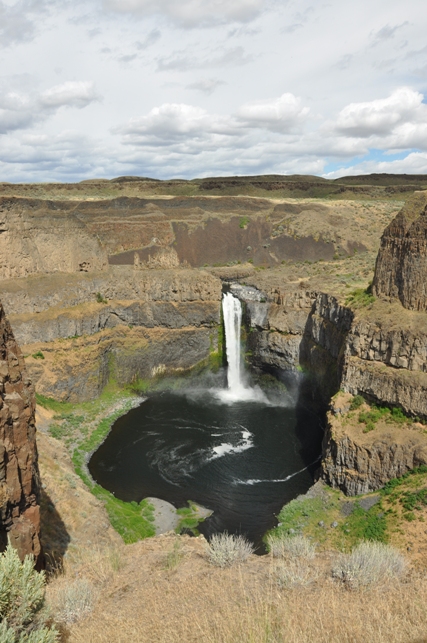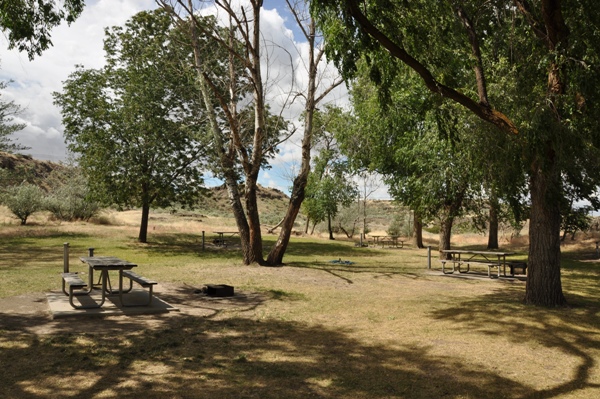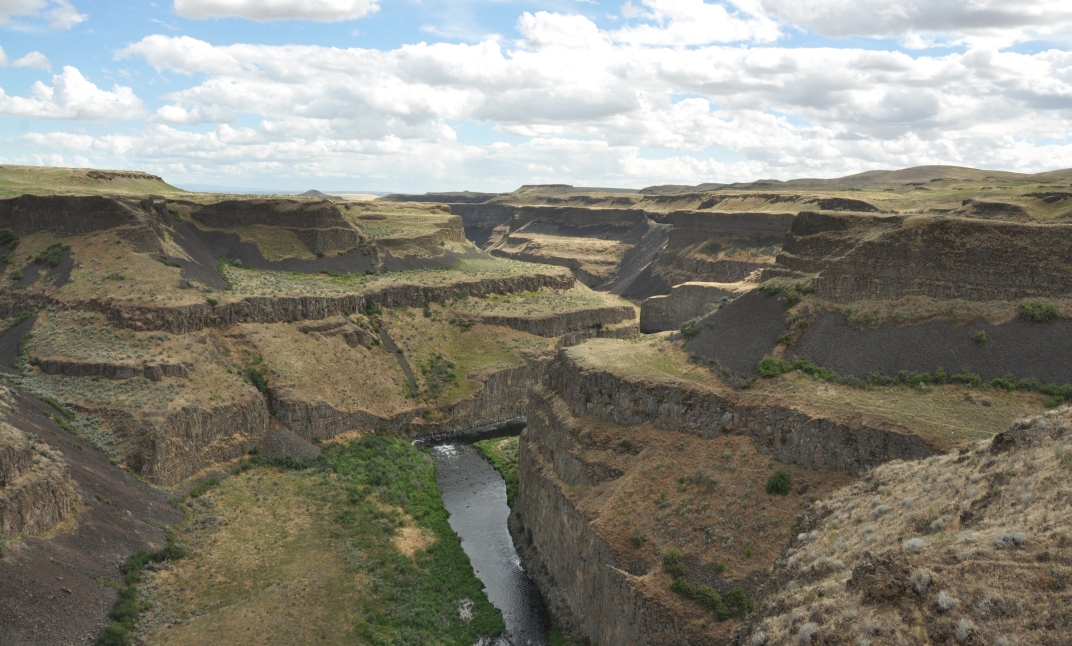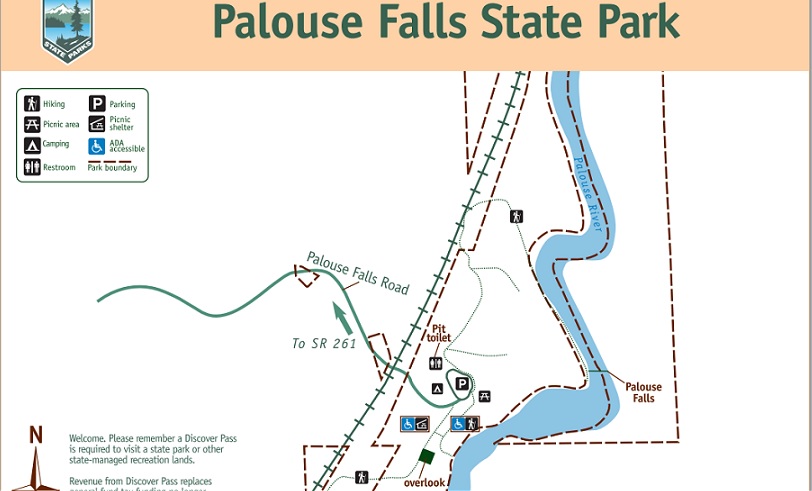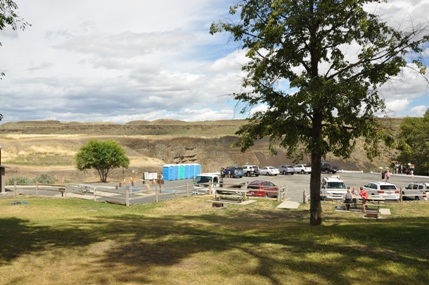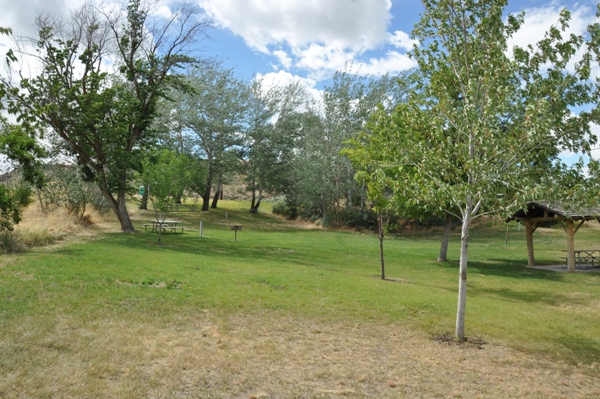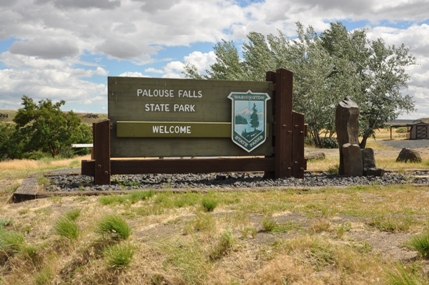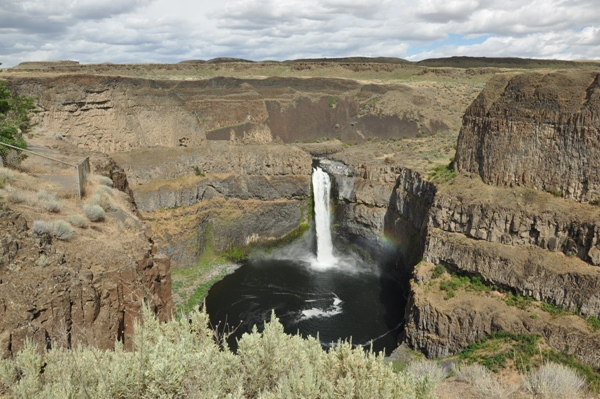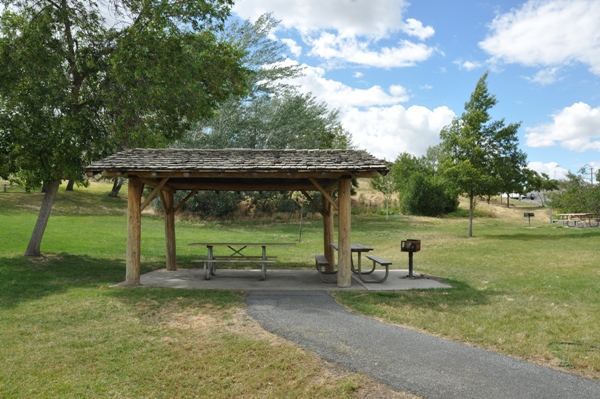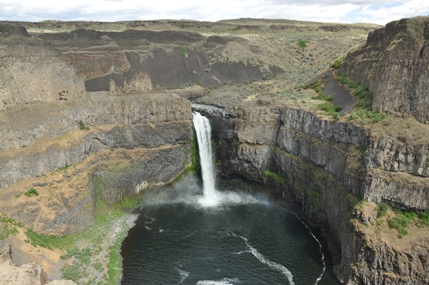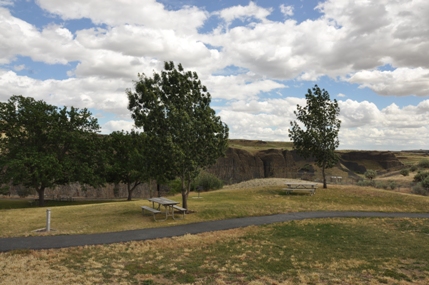 Palouse Falls from the viewpoint
Camping area
Interpretive signs
Picnic area
Looking down canyon from the south overlook