Conconully State Park
The Town of Conconully was a mining town established in 1887. It was even the Okanogan County Seat from 1889-1914. The park dates back to 1910 as a Bureau of Reclamation irrigation project but the State Parks took ownership in 1945. Conconully State Park is located right in the heart of town. You can walk across the street to the grocery store or ice-cream shop for amenities. The park is mostly used by fisherman. There are two lakes, Conconully Lake and Conconully Reservoir, both with boat launches. At the main park, there is lots of space for day-use and picnicking. Lake access is really bad for any swimming. There is a kitchen shelter with electricity, kids play area, horseshoe pits, grass fields, etc. Camping has 39 tent spaces, 20 electric sites, and some showers. There are five cabins with air conditioning, heating but no plumbing or cooking facilities. An early schoolhouse and a replica of the town's first courthouse are still in place on the grounds.
Washington State Parks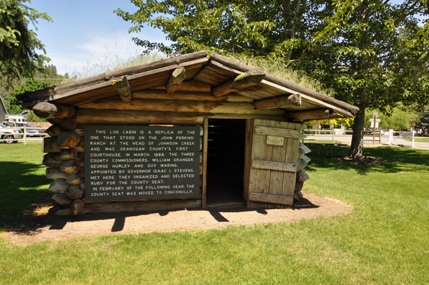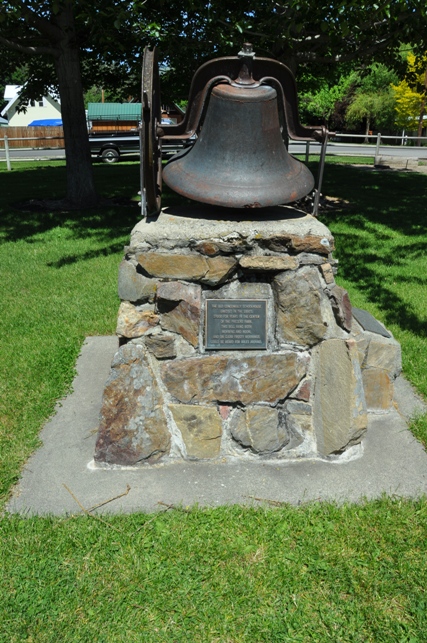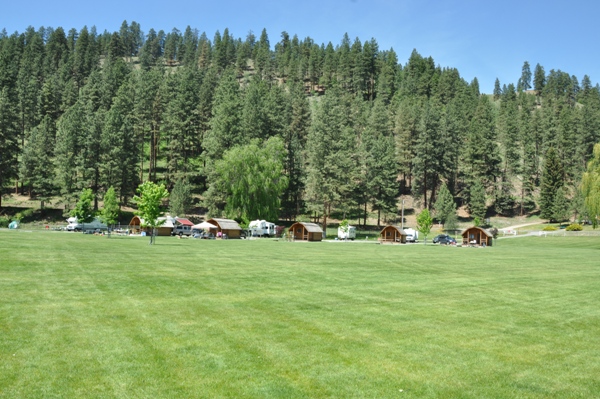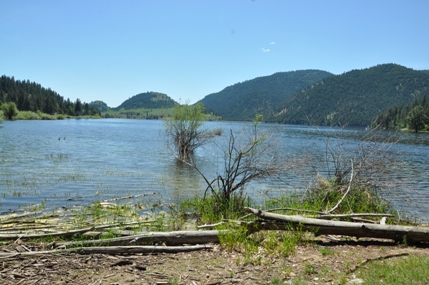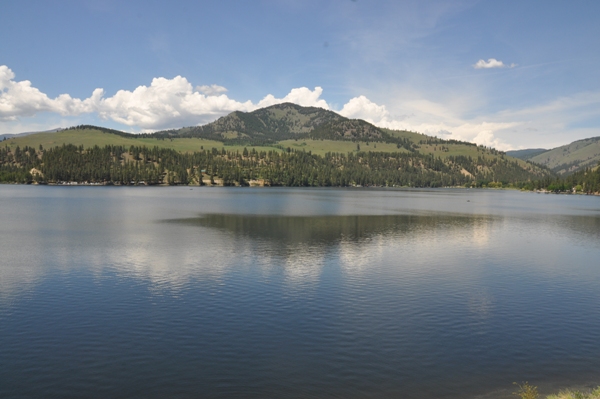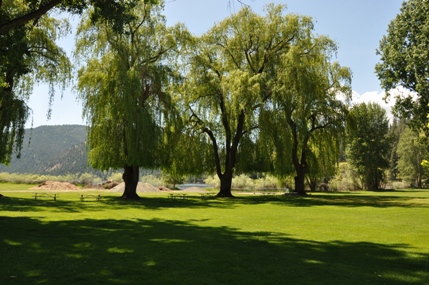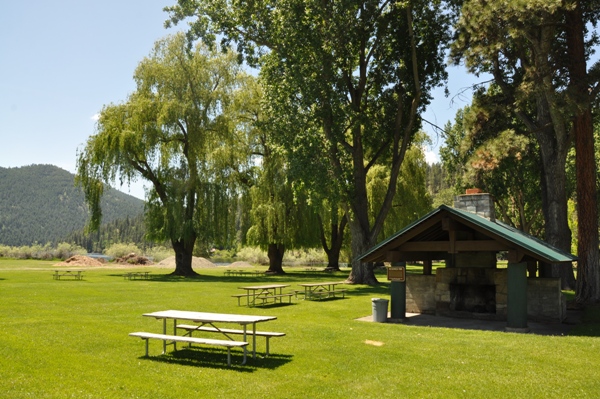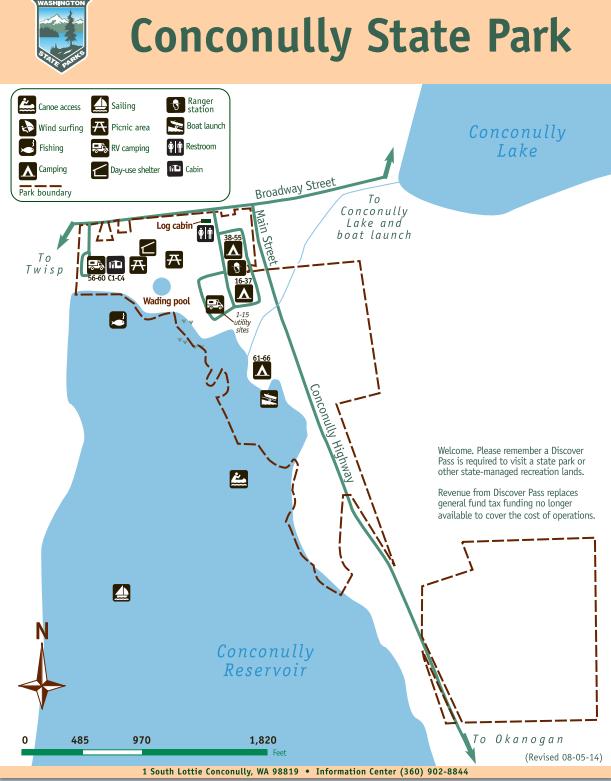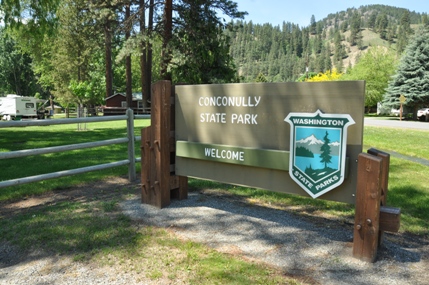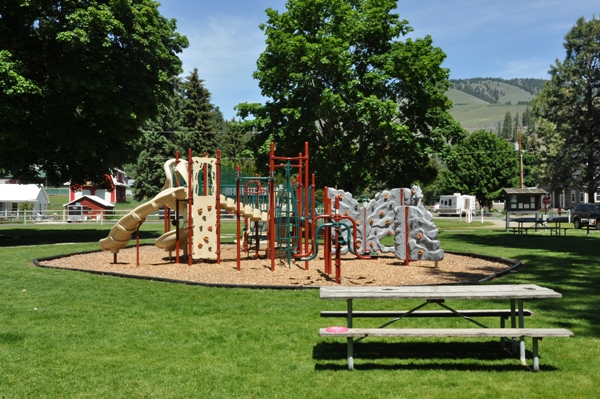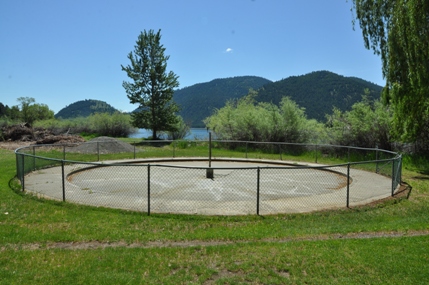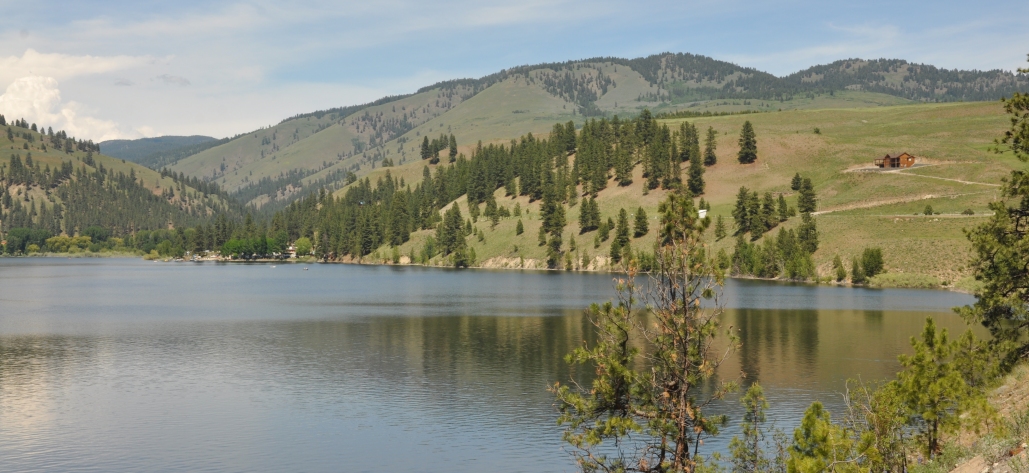 Playground
Cabin rentals
At the south end of the lake looking north
Wading pool not in use
This log cabin is a replica of the one that stood on the John Perkins Ranch at the head of Johnson Creek and was Okanogan County's fist courthouse. In March, 1888, the three county commissioners, William Granger, George Hurley and Guy Waring appointed by Governor Isaac Stevens, met here. They organized and selected Ruby for the county seat. In February of the following year the county seat was moved to Conconully.
Conconully Reservoir from the State Park
The old Conconully schoolhouse erected in the 1890s stood for years in the center of the present park. This bell rang both morning and noon, and on clear frosty mornings could be heard for miles around.
At the south end of the lake looking north
Funk Mountain