Guarding the entrance to Puget Sound, Fort Flagler offers one of the best historic outdoor experiences in Washington. Built in the late 1890s and manned during World War I, World War II and the Korean War, Fort Flagler is now a peace of history featuring numerous battery installations and a military museum. During peak times, guided tours are offered of the gun emplacements but most people just explore them on their own. Fort Flagler activities include hiking, boating, kite-flying, beach exploration, saltwater fishing, clam digging and crabbing. Probably one of the most beautiful spots for viewing Puget Sound anywhere is the wide open former parade lawn where views extend all the way to the Cascades. Surrounding the lawn are numerous historic buildings and houses. These are the Retreat Center where historic officer's houses and bunkhouses can be rented by families and groups.

When it comes to camping, the lower campsite is right on the beach with probably the best Puget Sound experience of any State Park accessible by vehicle. In the evening, you can hear the church bells ringing across the water in Port Townsend, during the night the sound of freighter ships passing rumbles the tent, and in the morning, you can hear the nearby navel base on Indian Island waking its solders with reveille and then the National Anthem. Unlike the nearby beach camp at Fort Warden, the water and distant views are all visible from camp. For those just on a picnic, the standard kitchen shelters, picnic tables and restrooms are all available. For hikers, there are 5 miles of hiking and 2 miles of beach hiking.
Washington State Parks
Fort Flagler State Park
Historical information
Fort Flagler, along with the heavy batteries of Fort Worden and Fort Casey, once guarded the nautical entrance to Puget Sound. These posts, established in the late 1890s, became the first line of a fortification system designed to prevent a hostile fleet from reaching such targets as the Bremerton Naval Yard and the cities of Seattle, Tacoma, and Everett. Construction began in 1897 and continued in one form or another until the fort was closed in 1953. The property was purchased as a state park in 1955. Fort Flagler is named after Brigadier General Daniel Webster Flagler.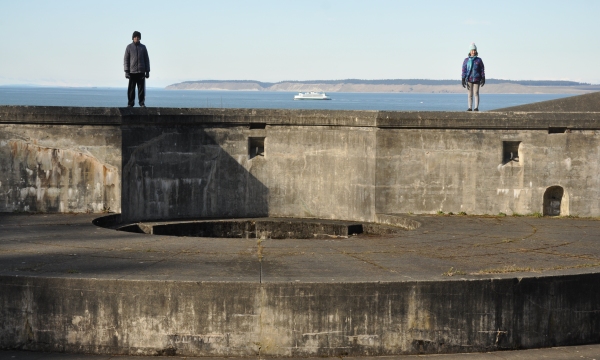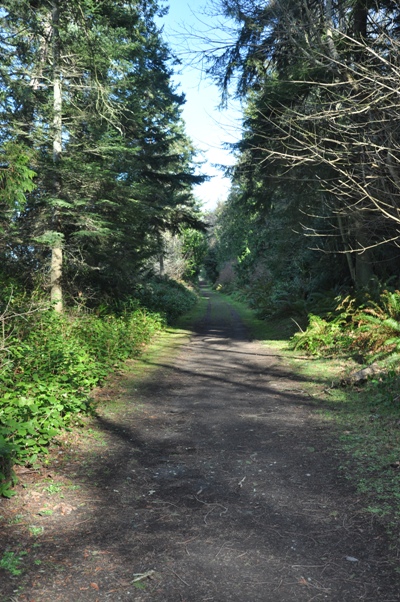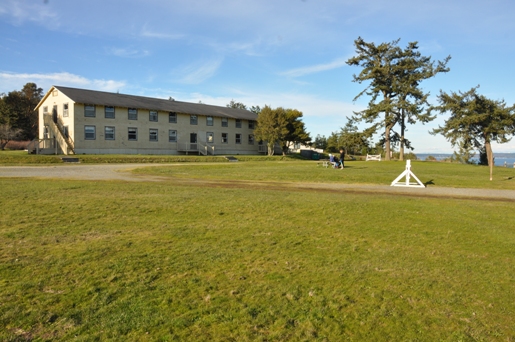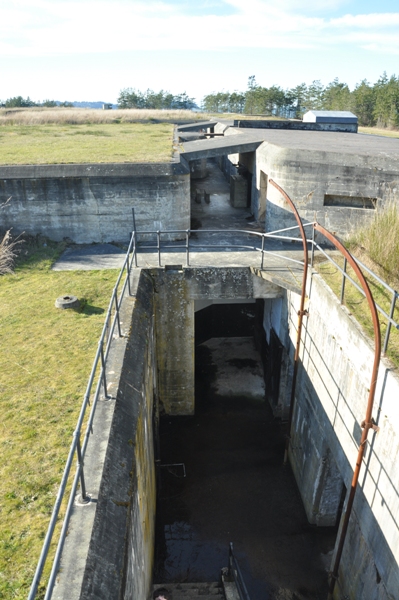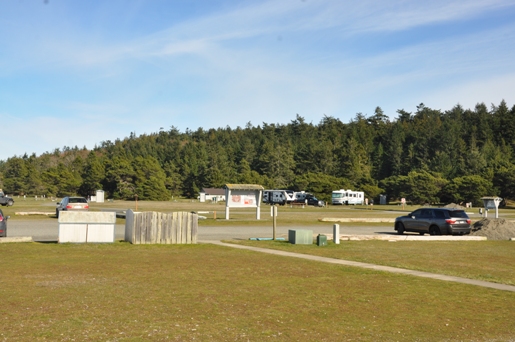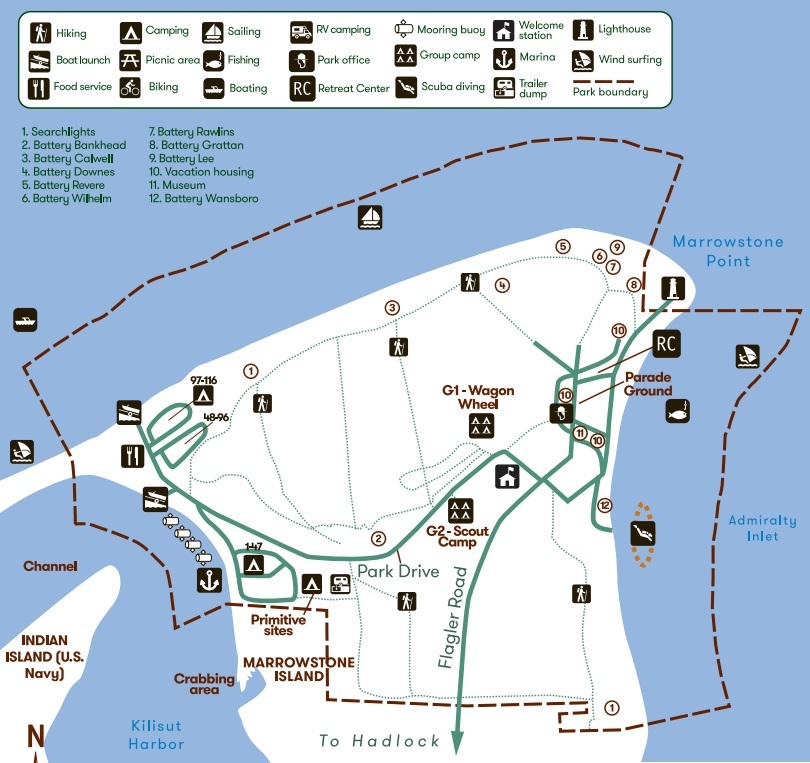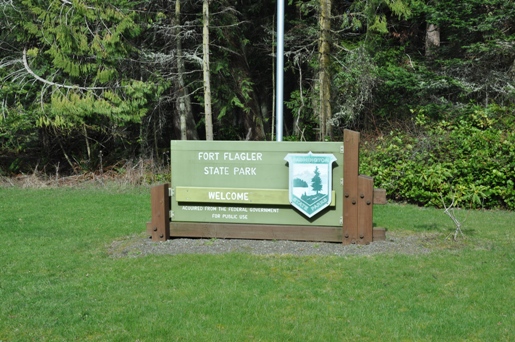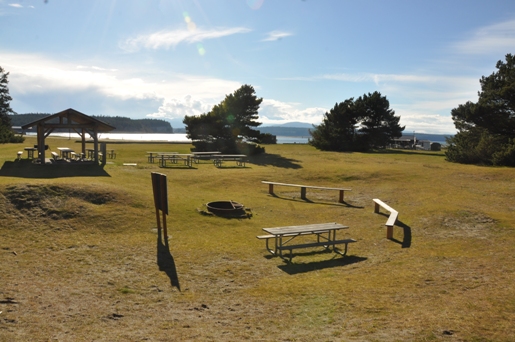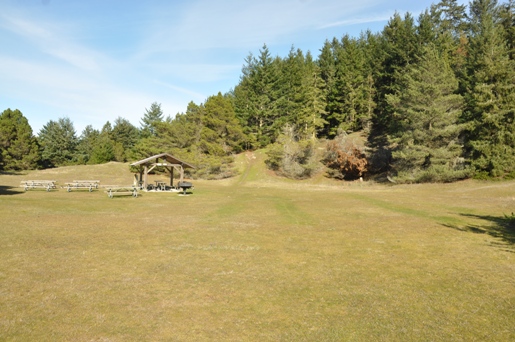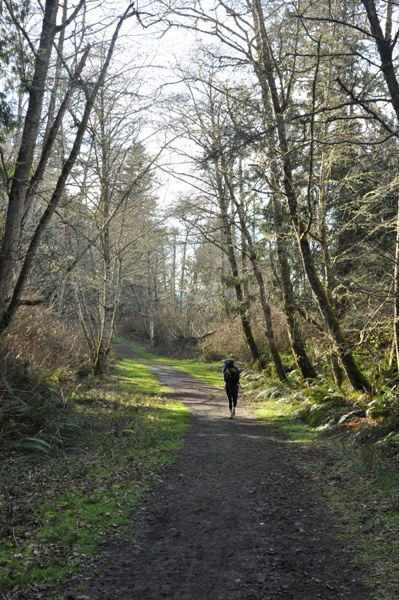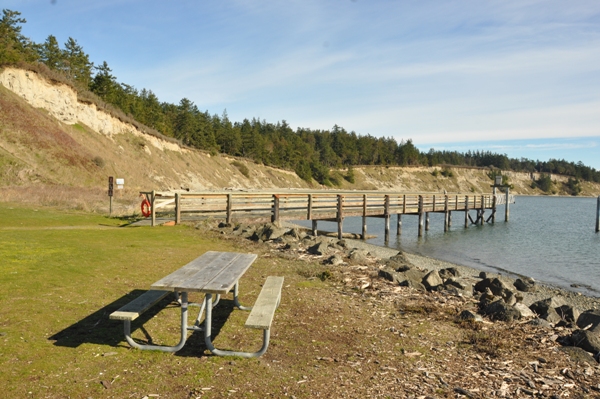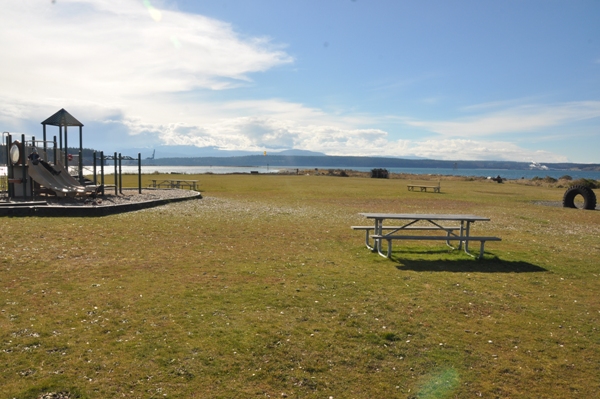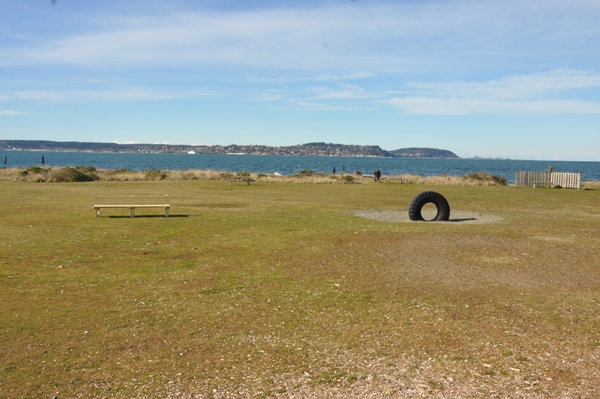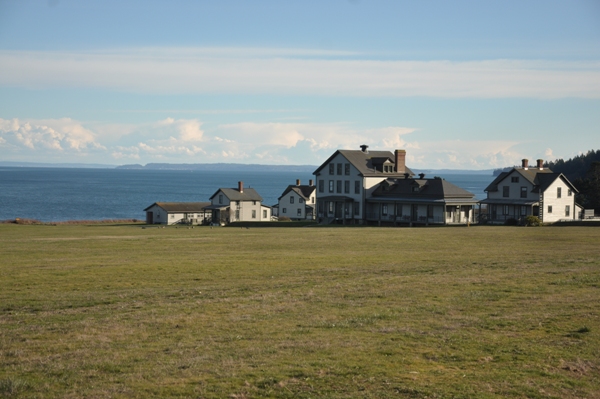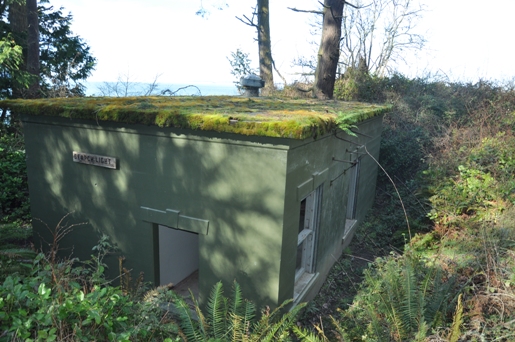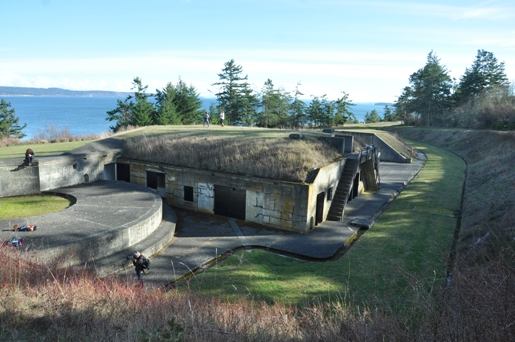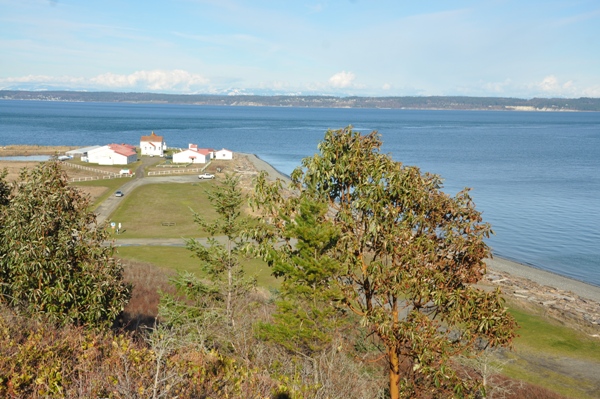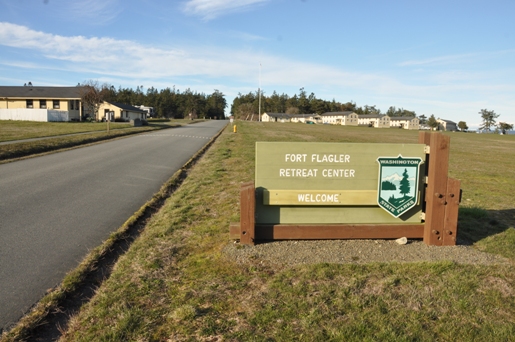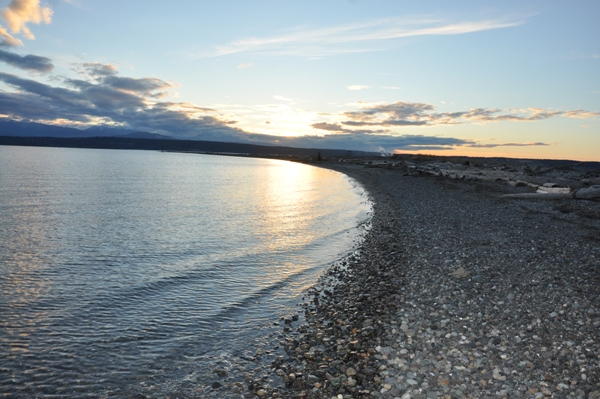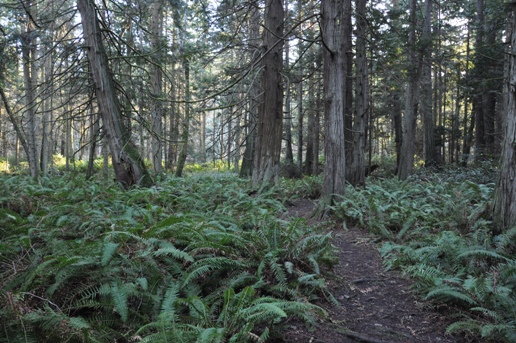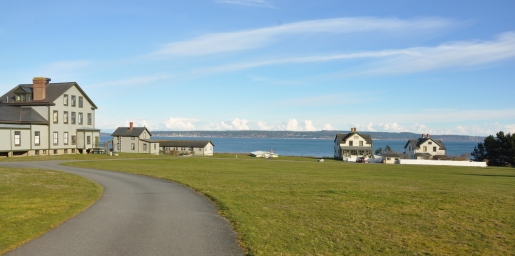 Wilderness Trail
Fort Flagler Retreat Center
Guest Houses
Bunkhouse at the Retreat Center
Lighthouse at Marrowstone Point
Sunset
Parade grounds
Battery
Bluff Trail
Bluff Trail
Battery
Day use area
Searchlight bunker
Playground in day-use area
Lower campground
Group picnic area
Group picnic area
Pier near boat launch area