Leavenworth Sights & Attractions
Leavenworth is a Bavarian-themed mountain village about two hours from Seattle. Leavenworth was a logging and railroad town but the railway was rerouted and the sawmill closed in the 1920's. The town was in danger of dying. In the early 1960's, community leaders proposed a face lift. Because the town already had the alpine setting, they decided on a Bavarian Village theme. Now more than a million visitors visit every year in search of cuckoo clocks, yodeling, sauerkraut and bratwurst. Leavenworth wakes up visitors with an alpenhorn every morning. There is a nutcracker museum as well as dozens of stores devoted to Christmas during that time of year, with a few all year long. The surrounding mountains are full of hikers and climbers tackling some of the best peaks in the state. The other adventurers are the river rafters on the Wenatchee River or the whitewater paddlers on the Icicle River. Rock climbers enjoy the Icicle River Valley, one of the premier rock climbing locations in Washington. Other outdoor activities are fishing, golfing and mountain biking. In winter, snowshoeing, cross-country skiing, sleigh rides and dog-sledding are popular. Different events and festivals happen all year long to entice people to come visit the area.
WillhiteWeb.com - Washington Sights & Attractions
Just below the town is a large park along the river where nice gravel trails meander through the woods. The trees offer shade in the summer and the park is excellent for cross country skiing in the winter. The park is being improved and more developed each year. If staying in town, take a walk down there or have a picnic at a bench.
Waterfront Park
These alpine lakes are so popular that permits to backcountry camp here are doled out by lottery, all being taken within hours. But, daytrips require no permit and are some of the most popular trails in the state.
The Enchantments
Along Icicle Creek is the Leavenworth National Fish Hatchery. The hatchery offers tours, fish and wildlife viewing and picnic grounds. It releases 1.6 million salmon every year to make the 500 mile journey to the Pacific Ocean. The path to the hatchery's dam on Icicle Creek also leads to some easy trails suitable for younger kids.
Fish Hatchery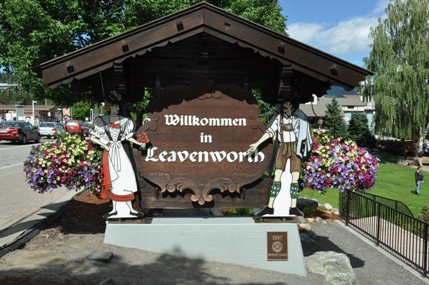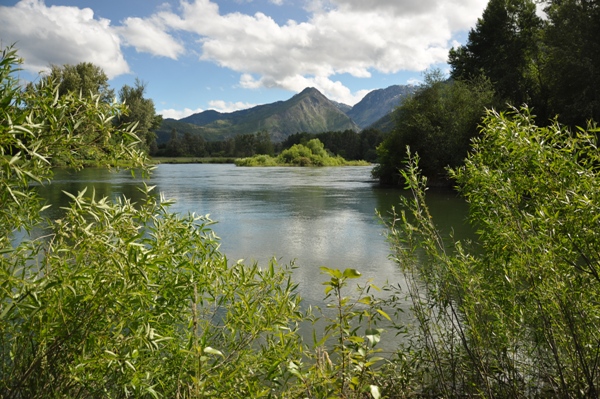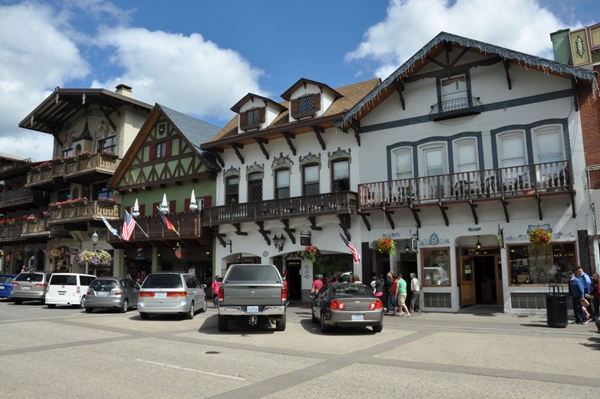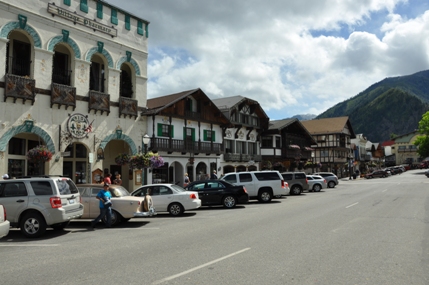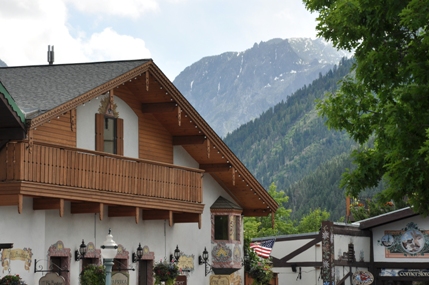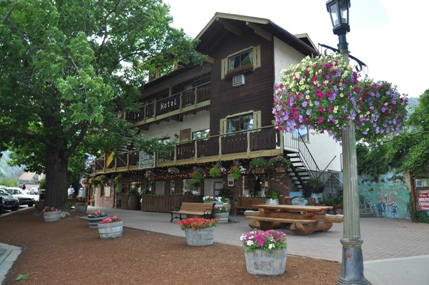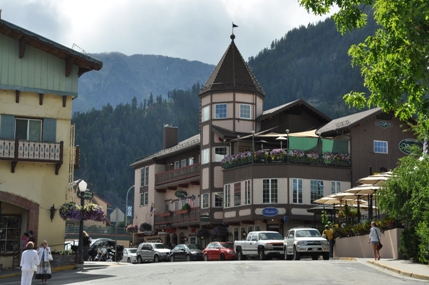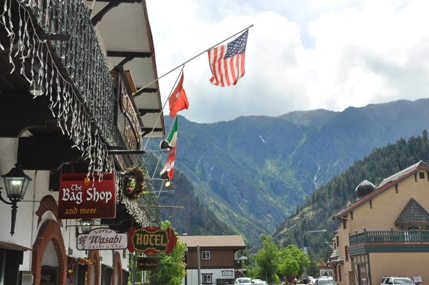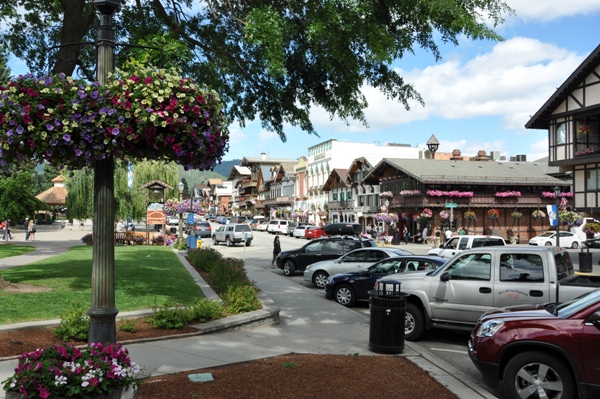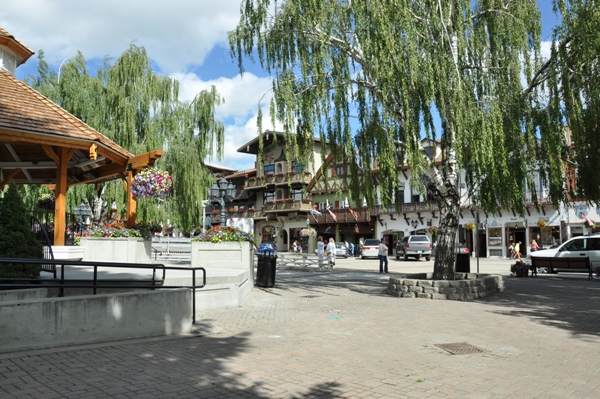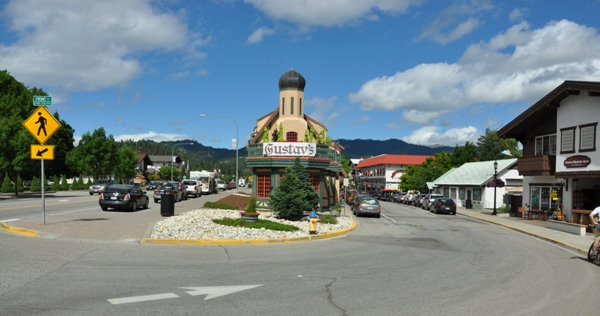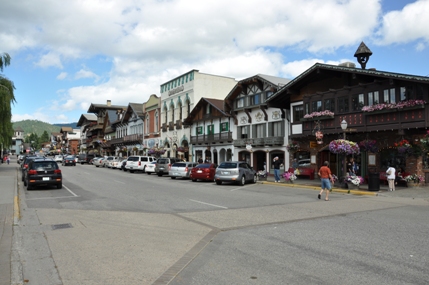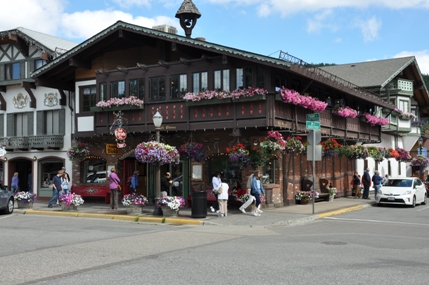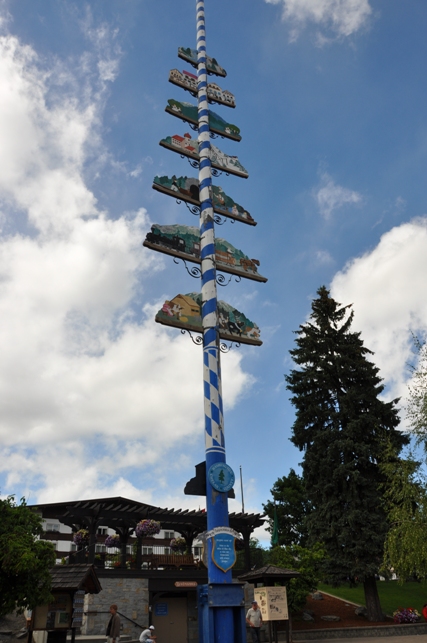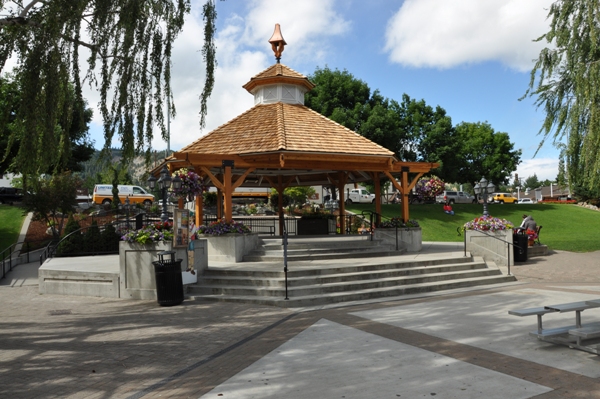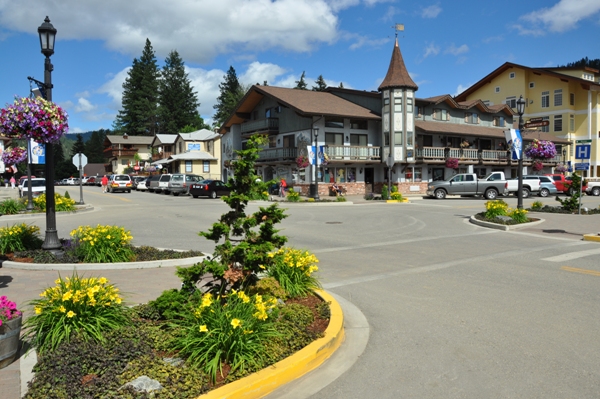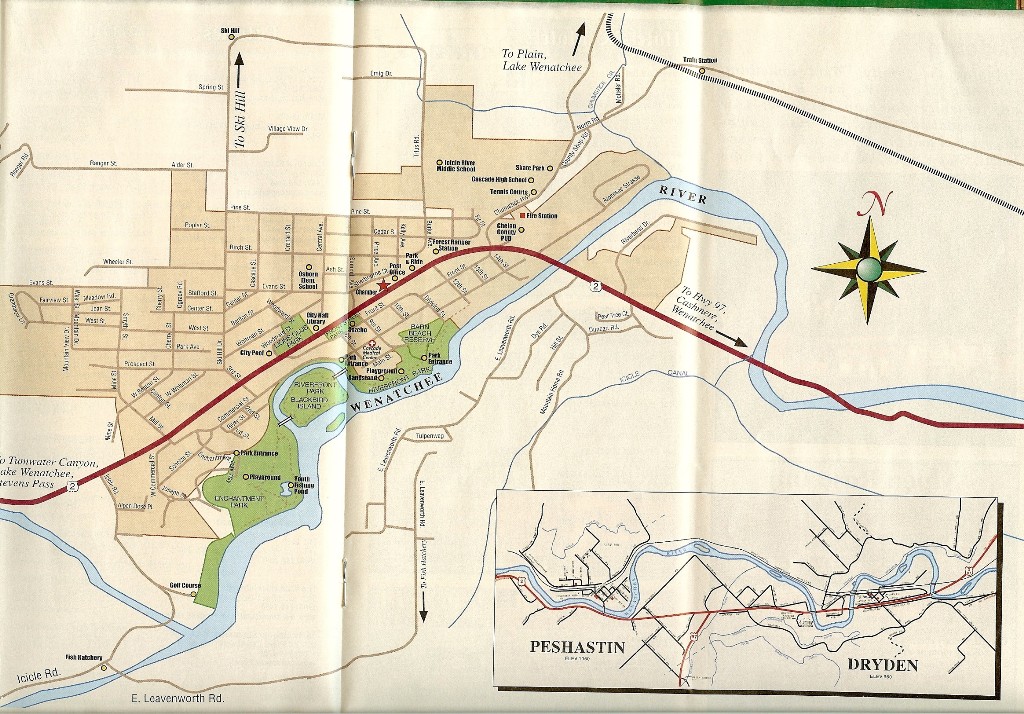 Wedge Mountain from Riverfront Park