Scenic Beach State Park
Washington State Parks
One of the best views of the Olympic Mountains over the water is from the shoreline of Scenic Beach State Park. With you at sea-level, peaks rise up from 4,000 to 7,000 feet above. Although the state park is fairly small, just 88 acres, it has all the standard amenities including camping. Two separate day use areas include a kitchen shelter with electricity, plus six sheltered and 60 unsheltered picnic tables. The playfield holds a volleyball field and horseshoe pits. There is a country garden, a gazebo, rustic bridges and cabins and huge trees throughout the park. Water activities include boating, crabbing, diving, fishing, paddle-boarding and swimming. A boat ramp is half a mile east of the park and is administered by the Department of Fish and Game. Scenic Beach State Park has around 50 campsites, 18 RV sites and one group camping site in a wooded section of the park.
The park was originally developed as a home site, then as a scenic resort owned by Joe Emel, Sr. The park was purchased by the state in three parcels over a 17-year period. Emel House was built in 1911 and is still standing at the western day use area.
History
9565 Scenic Beach Road N.W. Seabeck, WA 98380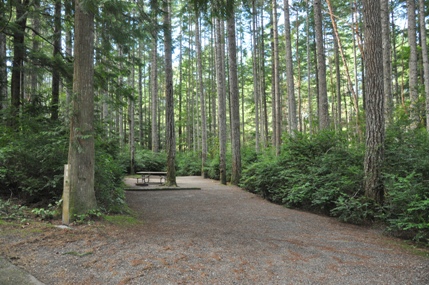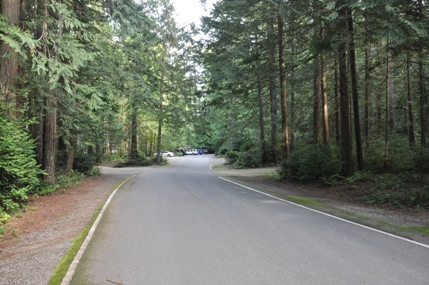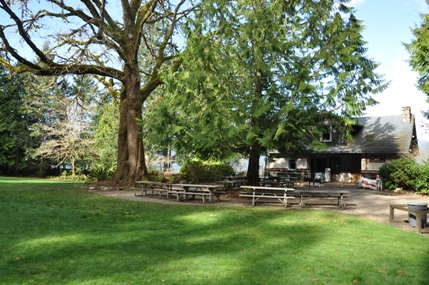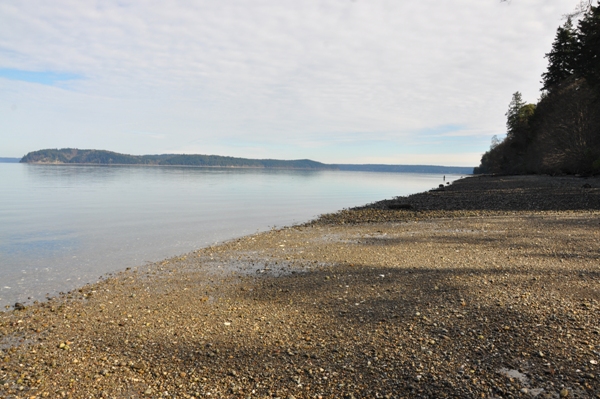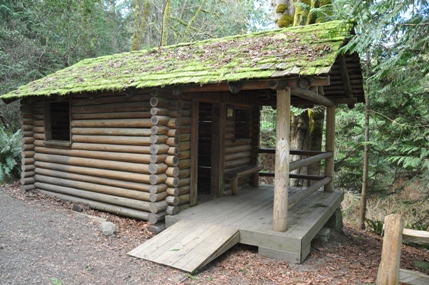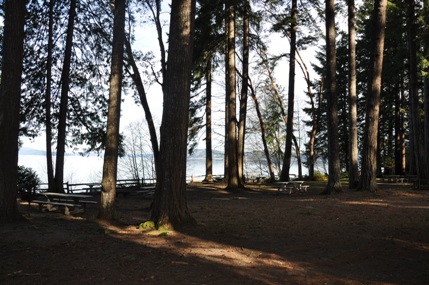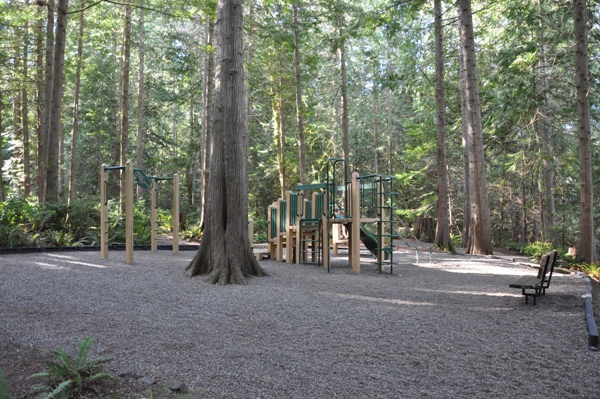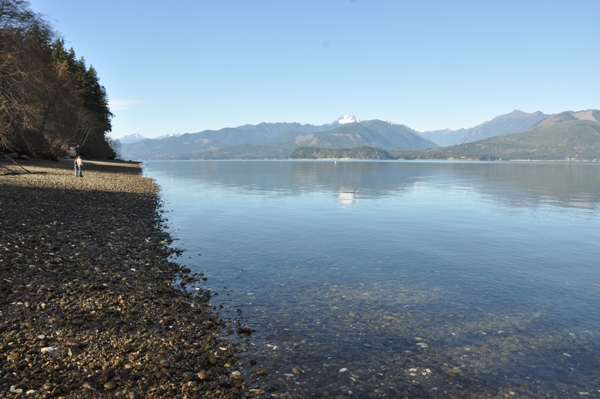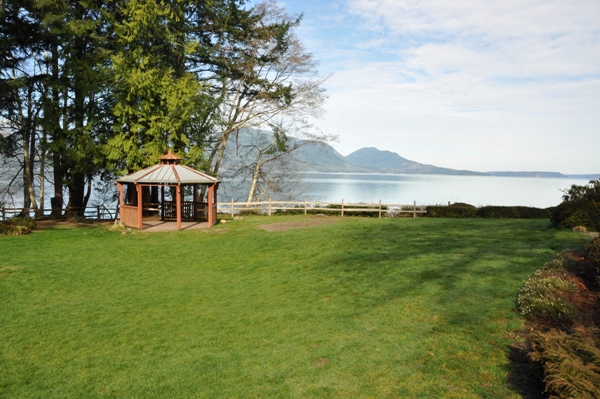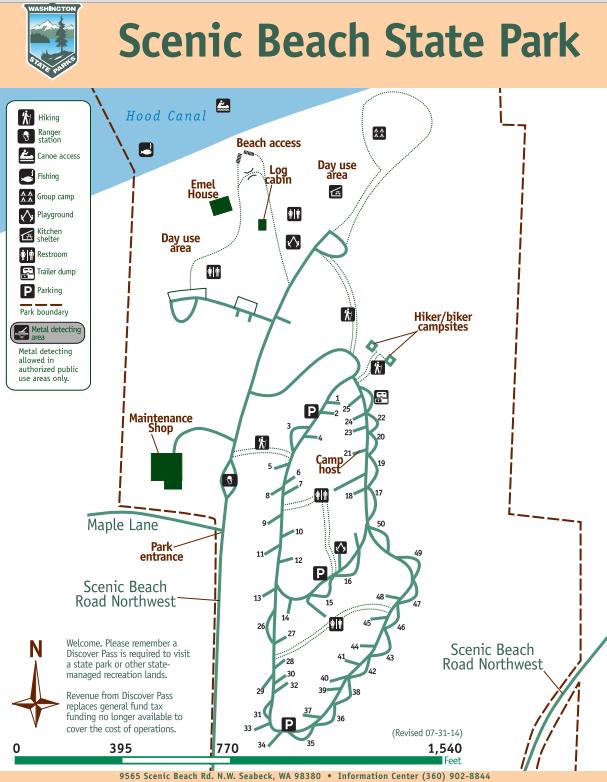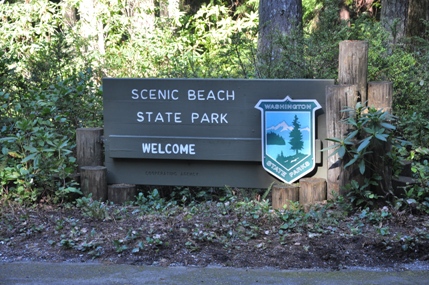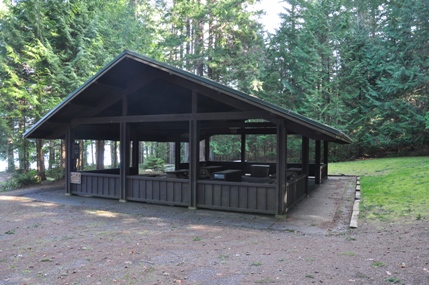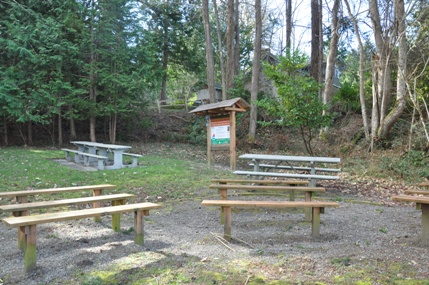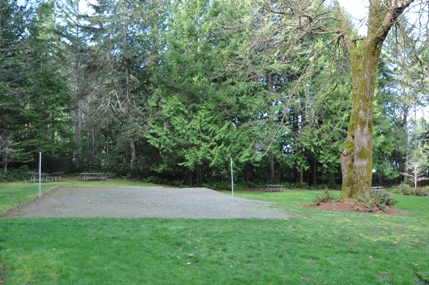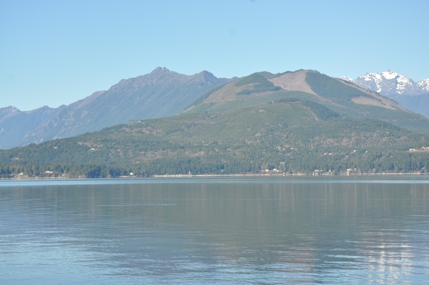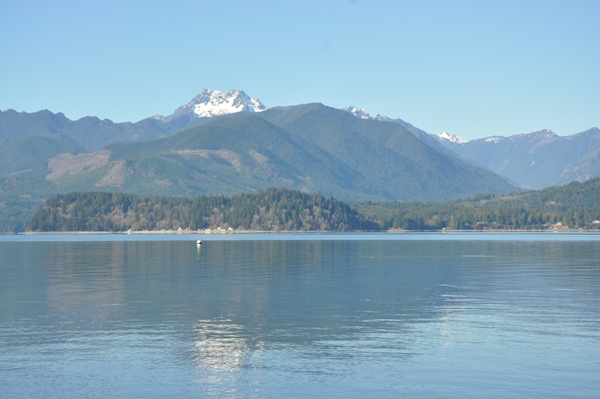 Campsite
Gazebo
Playground
Looking southwest down Hood Canal
Looking northeast up Hood Canal
The Brothers
Originally built by Joseph E. Emel in 1936 at the age of 16. Reconstructed by Pat Halford, Washington State Department of Natural Resources and his crew from Mission Creek Youth Camp. Contributions from the Seabeck Community Club and its members and from the Washington State Park Ranger Association.
Emel House
Volleyball
Mt. Jupiter