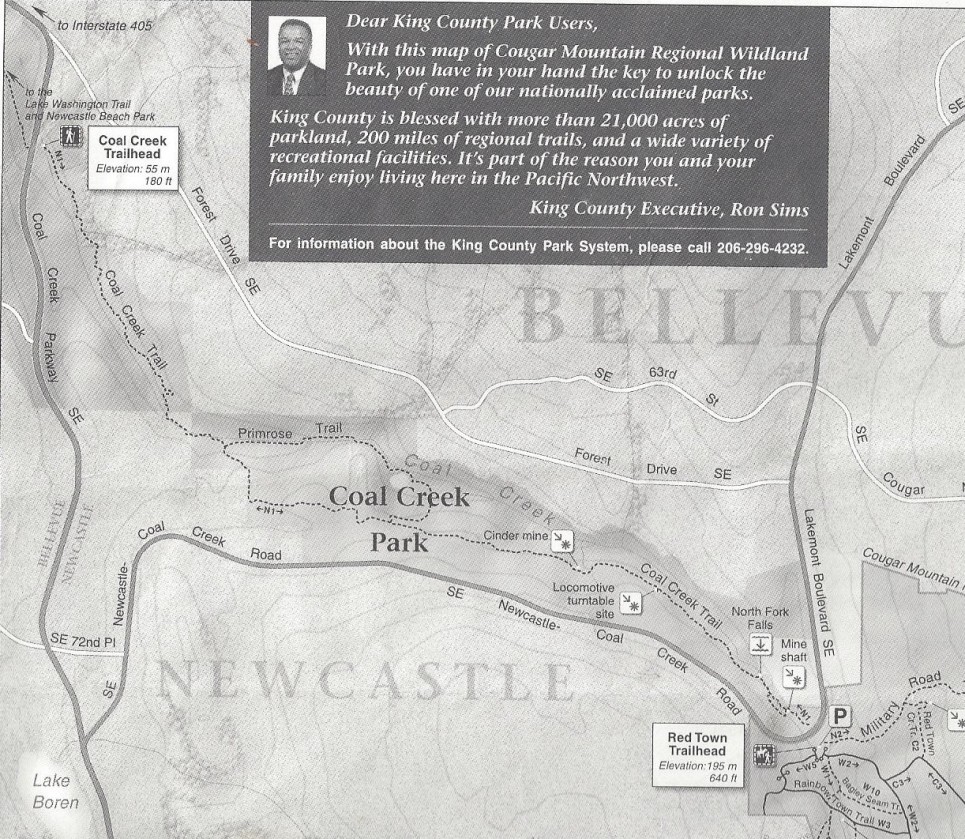 Coal Creek Trail - Newcastle
The Coal Creek Trail is a very popular walking/hiking trail built in Newcastle on the old railway line that went up Coal Creek. With its connection to the Cougar Mountain trail system, you could walk from the shores of Lake Washington to the high hills of the Cascades. The Coal Creek Trail is popular with trail runners since the terrain is gentle, the trail is wide for passing and loop trips on adjacent roads are possible. This section of trail is around 3 miles with 460 feet of elevation change. There is lots of history here but one of the amazing features on this trail is that you can catch the smell of coal and burnt cinders at times. You could start from either direction but the upper trailhead at Red Town is described below.
WillhiteWeb.com - Newcastle Trails
New Coal Creek Parkway Trailhead: 5199 Forest Drive
Route:
The trail starts across the street from the parking at the Red Town Trailhead for Cougar Mountain. Just getting across Lakemont Boulevard is the most dangerous part of this hike. Follow the trail across a meadow area, then enter the forest. In a short distance you come across an interpretive sign for a small nature trail off to the left. On the right is an old coal mine that looks like a cave. Continuing on the trail, you next come to North Fork Falls with a few different viewing areas and sitting benches. The next sight is easily missed. It is on the left, the old railroad turnaround. There is a concrete platform but look at the hillside through the vegetation above. The minor bowl is not the natural slope of the hill but was trimmed back for the turnaround. Soon the trail hits some interesting stairs and bridges to get over some wet areas. Next the trail hits a maintenance road. Follow it downhill. Soon you see signs for the Primrose Trail. It is an alternative trail that loops back into the main Coal Creek Trail. Just continue to the Coal Creek Parkway or the Forest Drive Trailheads.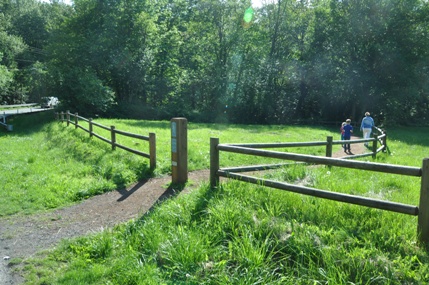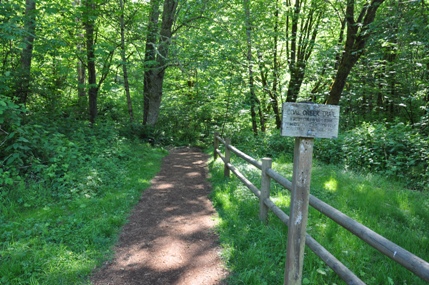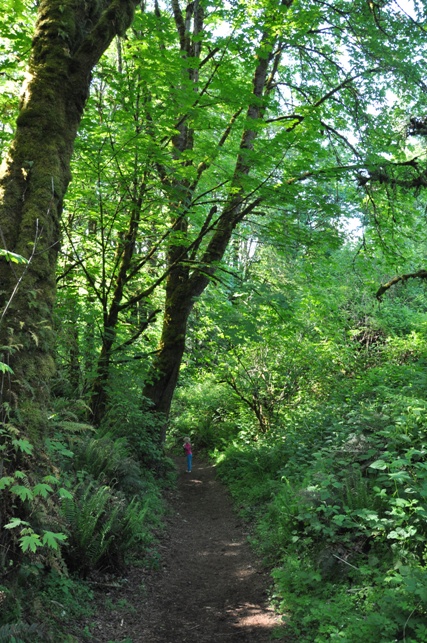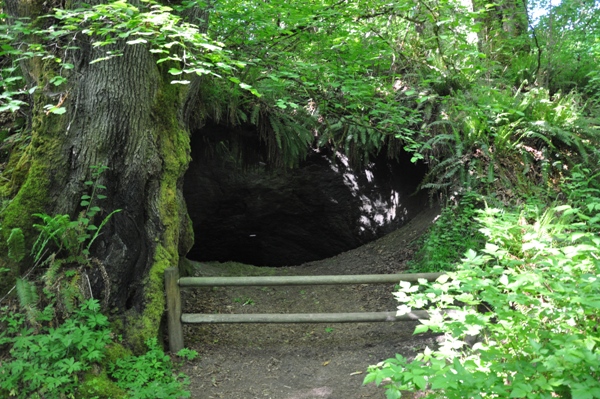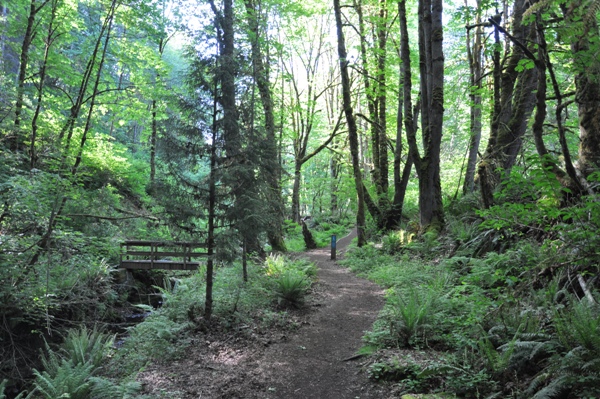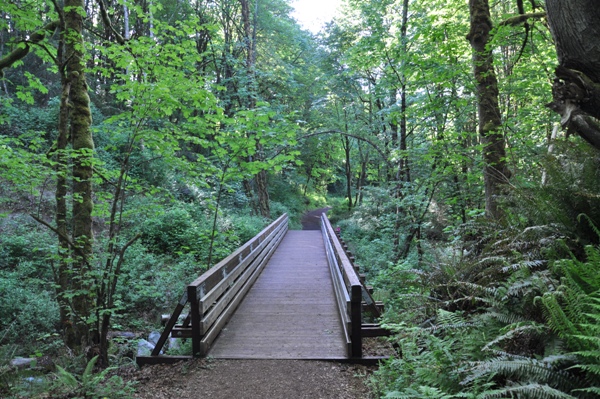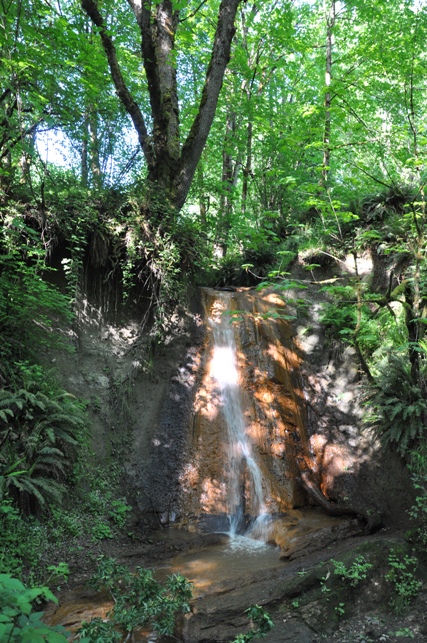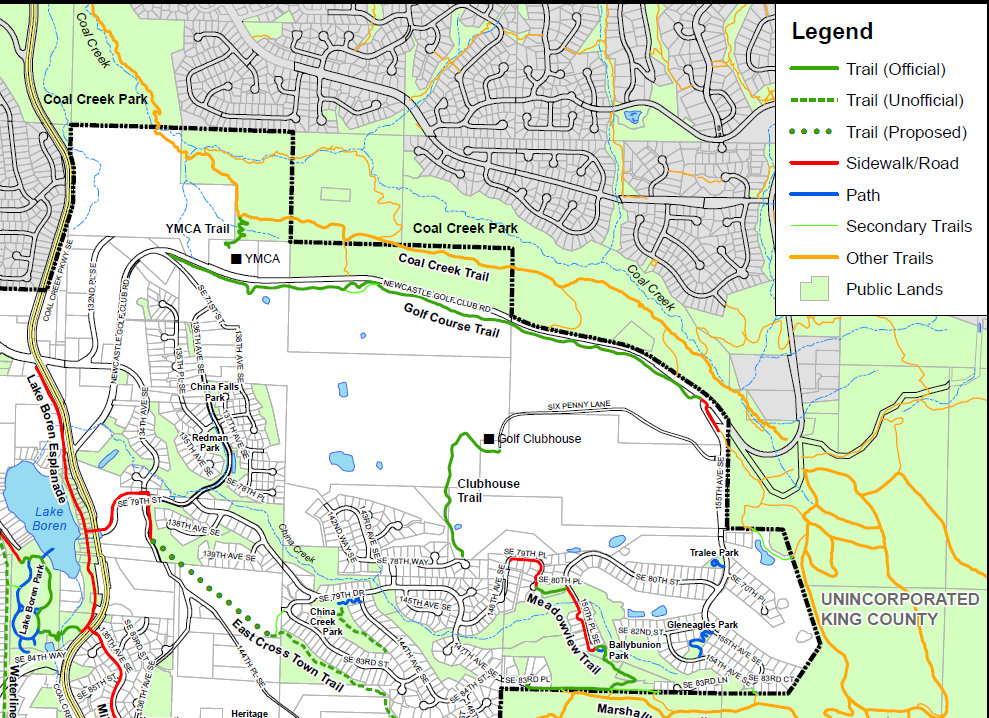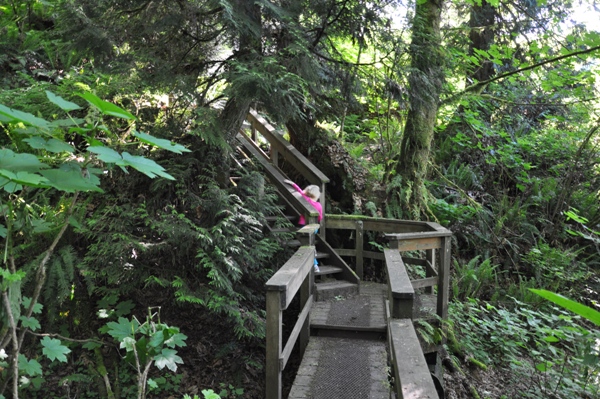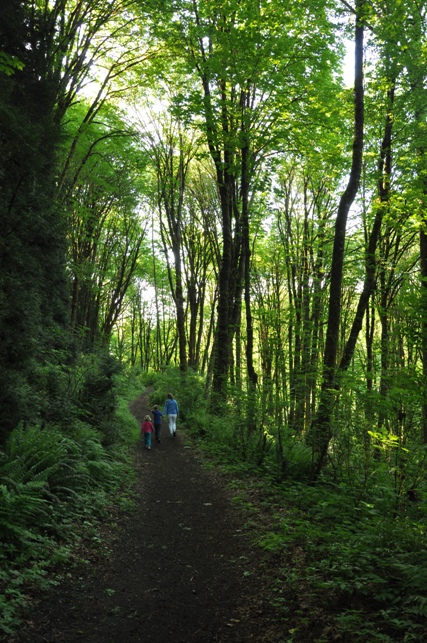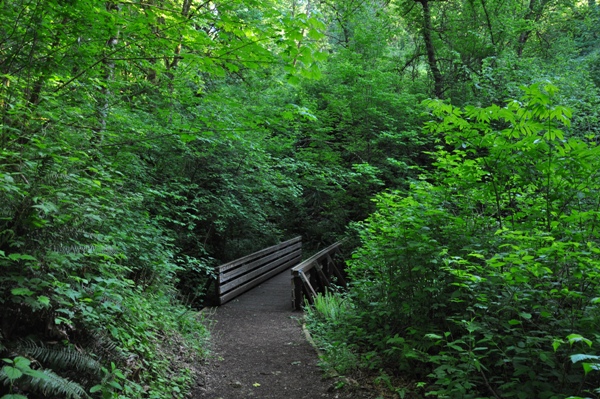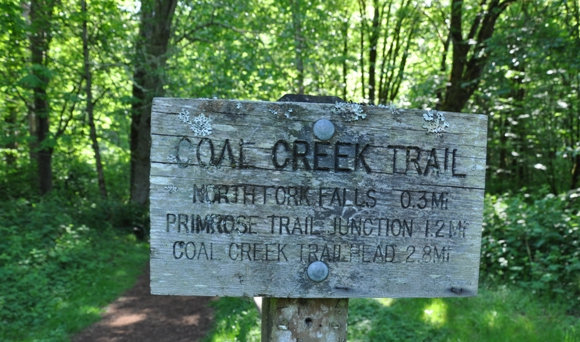 Coal mine
Meadow at Red Town Trailhead
Coal Creek Trailhead 2.8 miles
North Fork Falls
Above: Coal Creek Trail Map Below: Newcastle Trail Map