Puyallup Ridge Lookout
Distance: More than 10, less than 15
Lookout Elevation: 4930 or 4,877 depending on who you ask
Elevation Gain: 2,000ish
Access: Good Gravel Roads
Located on a high knob in the Kapowsin Tree Farm, this lookout point can be seen from miles all around. The lookout is a 20 foot high wooden flattop DNR tower with catwalk built in 1964. Some have suggested it might have been one of the last ones built in Washington. The lookout is on a private tree farm and access by vehicle is restricted unless you purchase an annual access permit. But, in winter, Puyallup Ridge Lookout is part of the Mt. Tahoma Ski Trail System. You are unlikely to be hassled skiing, snowshoeing or hiking during the winter or spring months. The tower is likely to move at some point. Apparently it was to be moved to the Pierce County Museum but the Salmon River Lookout took the place instead. The 2 peak names are based on the book Best Winter Walks and Hikes by Harvey Manning.
Washington Lookout Sites
Access
Several routes have been used. The most enjoyable way would be to ski and stay the night in the Copper Creek Hut on the Mt. Tahoma Ski Trails, then ski to the lookout. But here is another way. Take the 59 Road off Highway 709 just before the Nisqually Entrance to Mt. Rainier National Park. Follow the road to the switchback curve at 4,400 feet. (shown on map below) I parked at the next switchback lower due to snow.
Route
From the switchback, an old road climbs up to the ridge saddle. Now you have to do some off trail to transition from Forest Service roads to private timber roads. Do a descending traverse dropping 300 feet. Without snow, this will be a bit of a bushwhack. Now follow the roads as I've shown on the map. In general, you will be following ridges or traversing the highest ridge. There are some ups and downs so total elevation for the trip is higher than expected. A short side trip up Busy Wild Mountain can be done as well.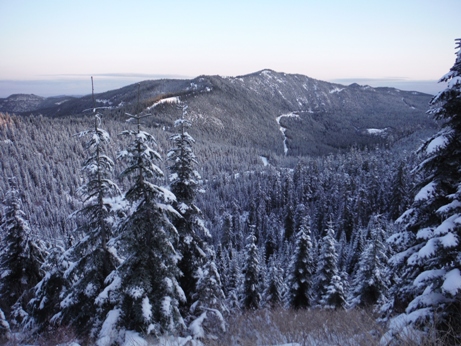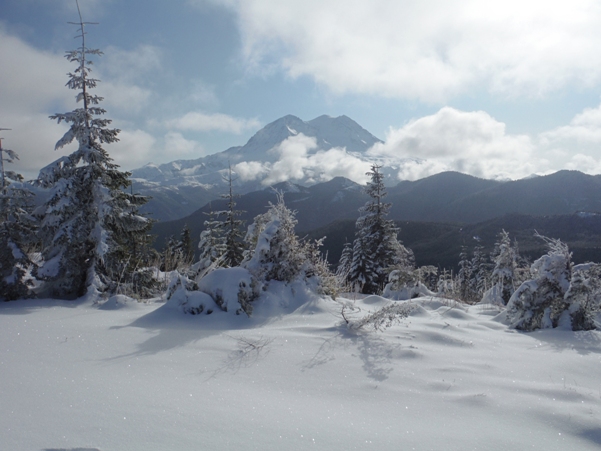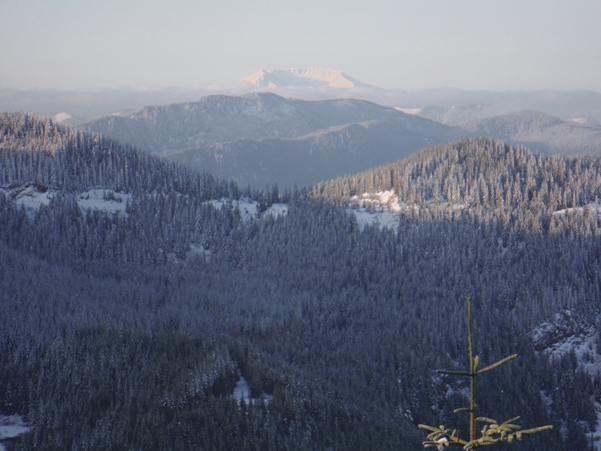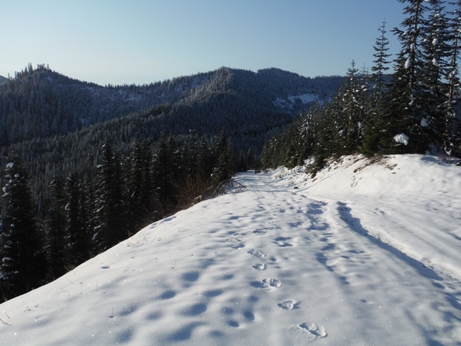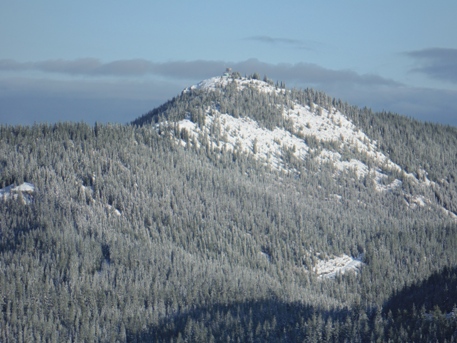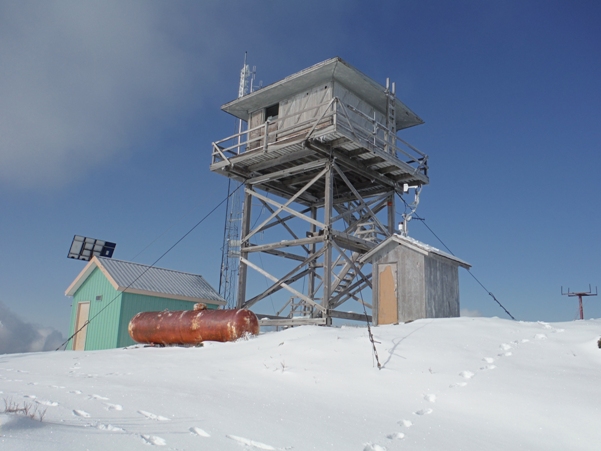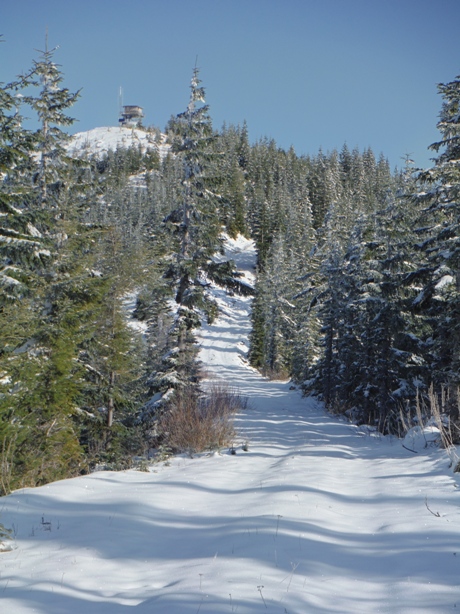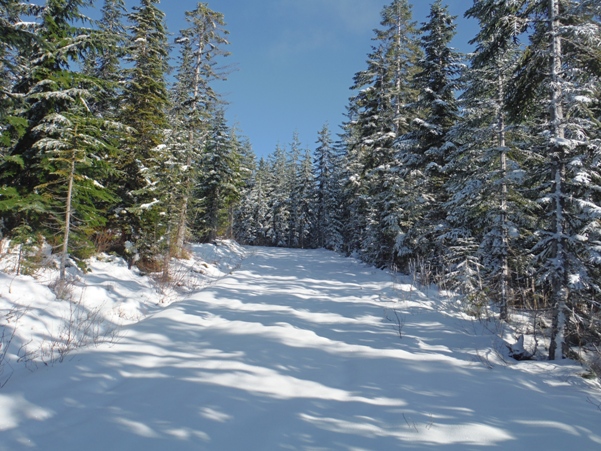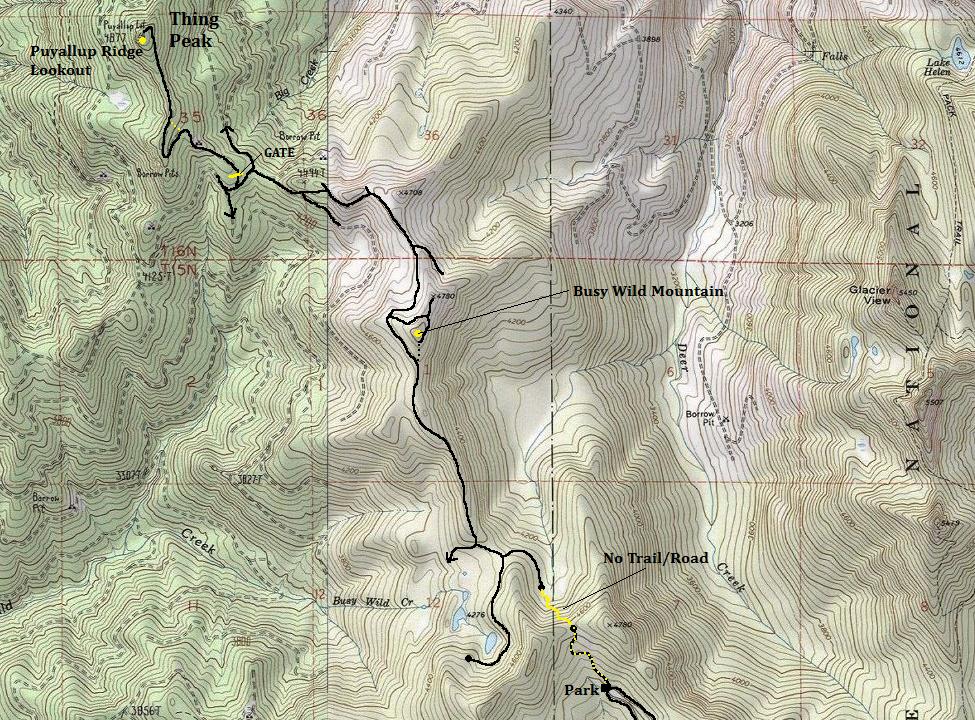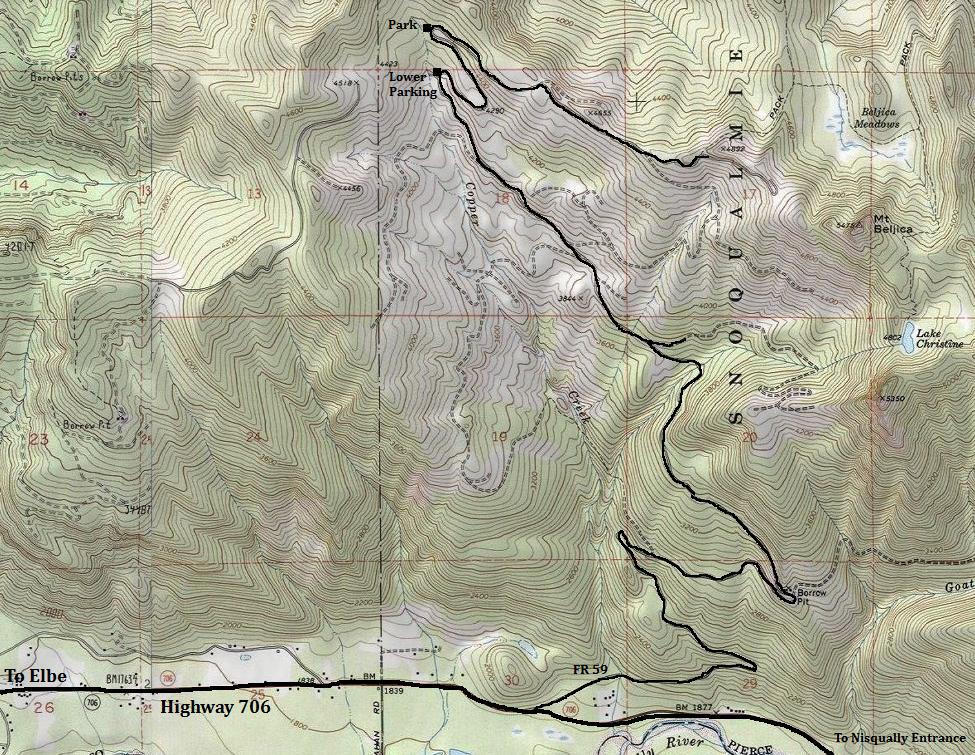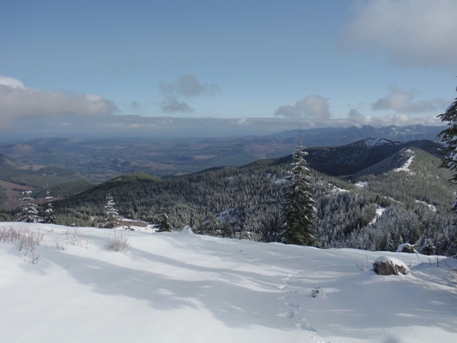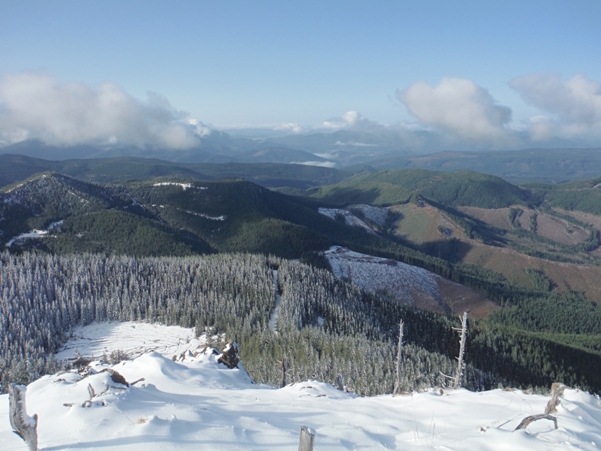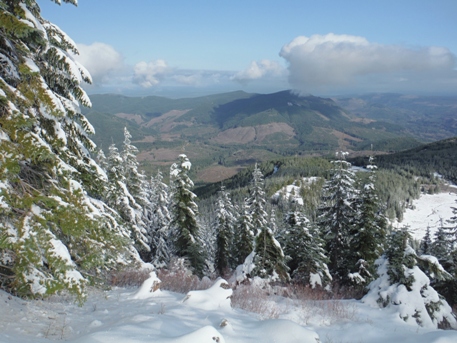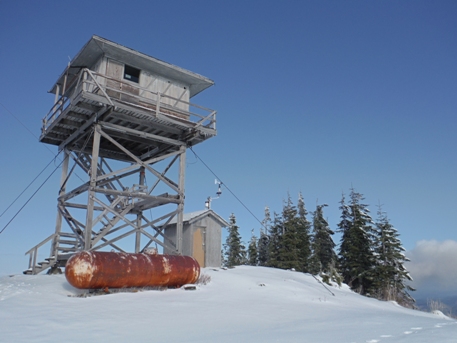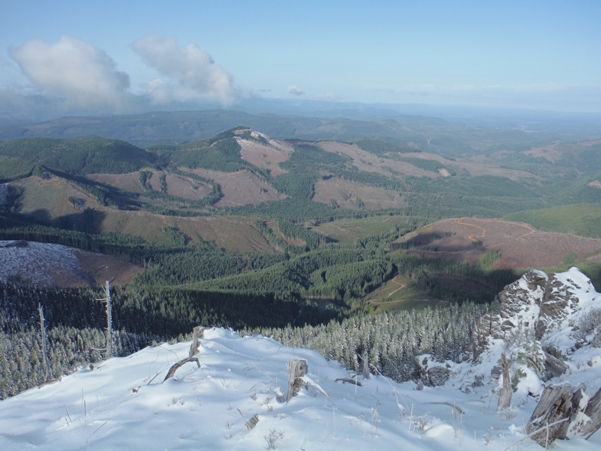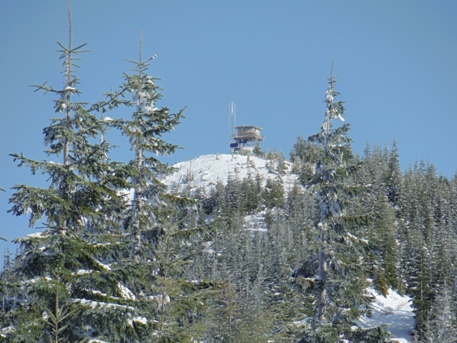 From the first saddle, looking to Busy Wild Mountain
Looking back at the saddle (on left)
Puyallup Ridge Lookout
NW to The Divide
Looking North
South to Mount St. Helens
Kapowsin Tree Farm
Puyallup Ridge Lookout
Looking SE