Baker Point Lookout Site (Baker Lake Lookout)
Washington Lookouts
Baker Point offered one of the most incredibly scenic vistas over the Baker River Valley. Since the lookout was abandoned in 1956 and the Upper Baker Dam wasn't complete until 1959, it would be even more spectacular today as a vista point overlooking the lake.
Sources say the tower was built in 1935. Access is interesting, you can drop in from above on long abandoned roads or find a route from below. A 1983 Metsker map (shown below) has a trail going to the lookout site. A considerable about of lookout debris is scattered about and half buried in the moss.
Take Highway 20 east from I-5 at Burlington. Turn left on the Baker Lake-Grandy Lake road and drive 23 miles to the Shannon Creek Campground. Turn left on road No. 1152 (other side of road from campground) and drive 4.5 miles. There you will find a gated road on the left side at a switchback. Park. A sign said this road is being considered as a hiking trail.
Access
Elevation: 2,264 feet
Distance: 2.5 miles
Elevation Gain: 1,000 feet cumulative gain
Road Access: Good Gravel
Follow the nice road up a few switchbacks gaining 300 vertical feet. At a large turn in the road on the SE ridge of Point 3804, there are two overgrowing roads on the left side. Take the more hidden one on the right dropping downhill. Follow this down a few switchbacks. In one or two places, the road is overgrowing with devils club and other brush. Follow the map, there are spur roads going the wrong way. When the road reaches a flat, wet and very brushy area, get to the other side and cross country up the knob 160 vertical feet to the lookout site.
Route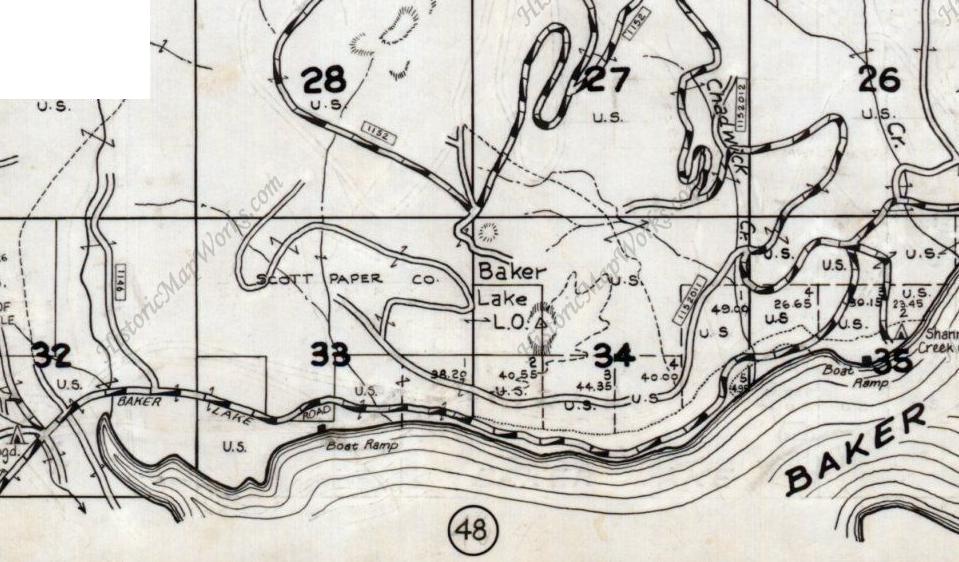 1983 Metsker Map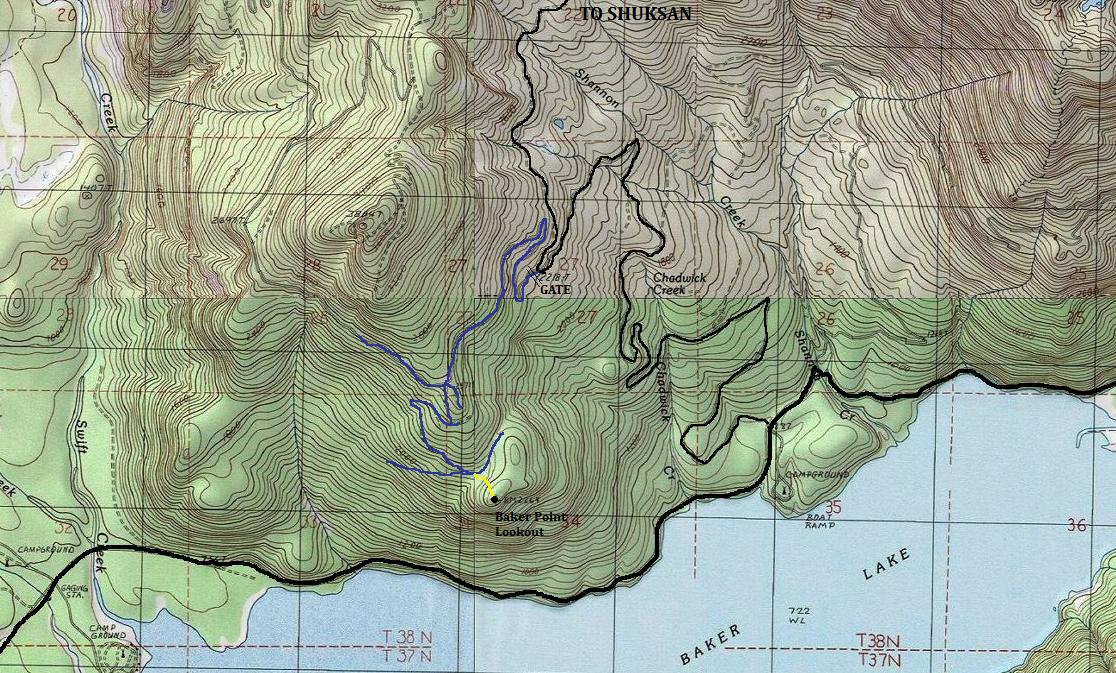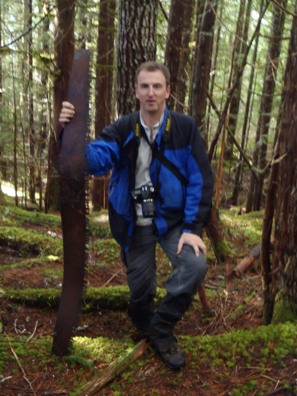 Black is road to drive, blue is blocked road to walk, yellow is off-trail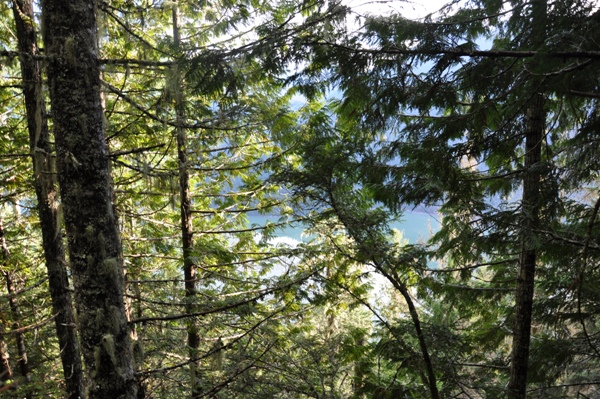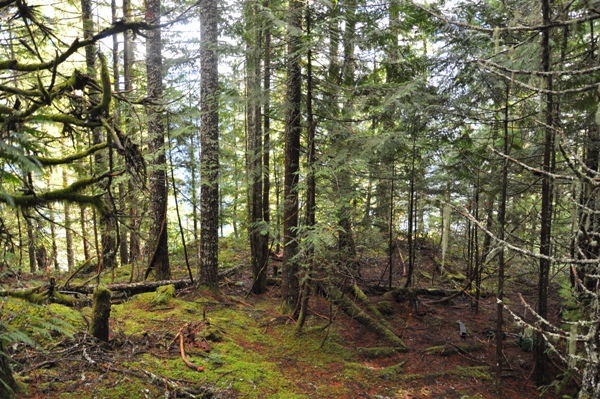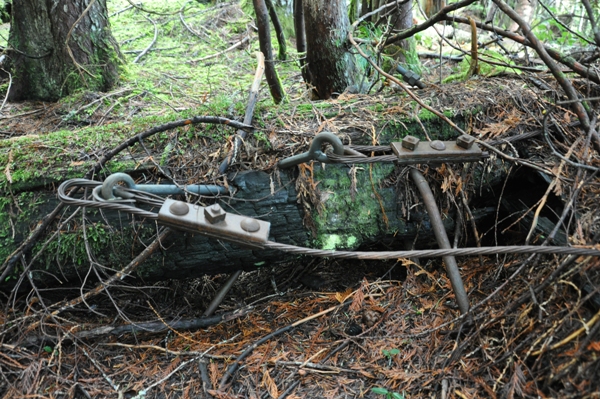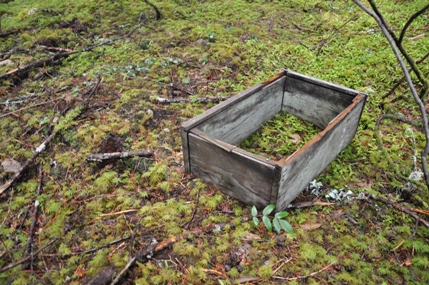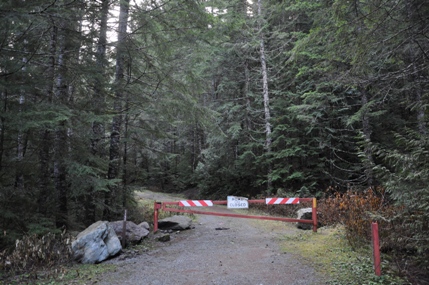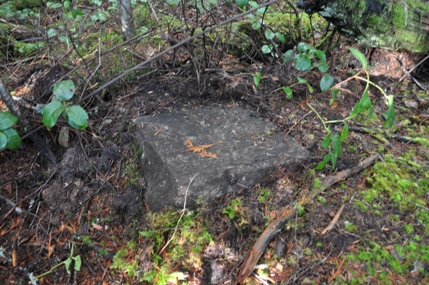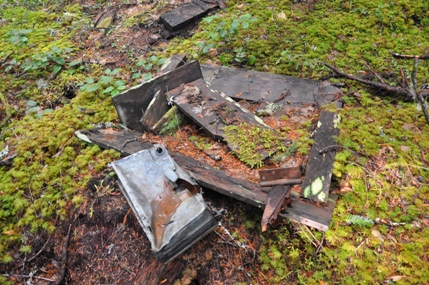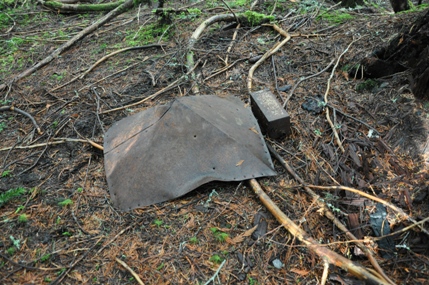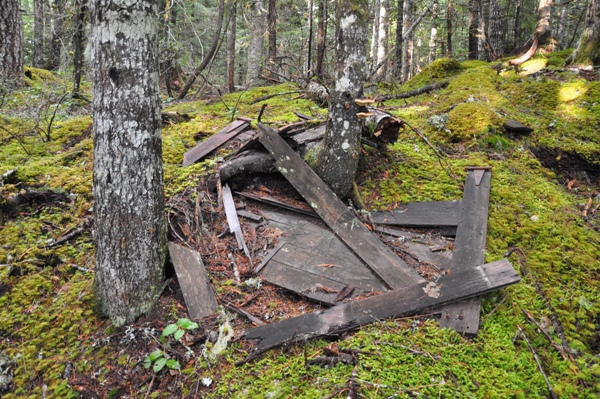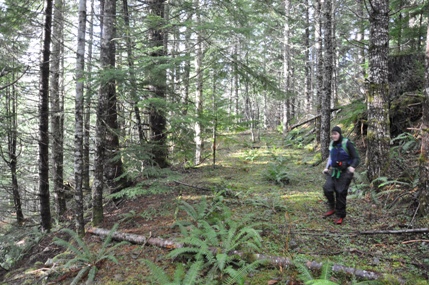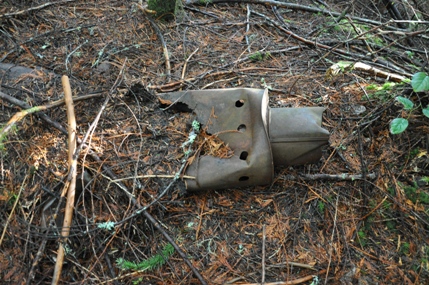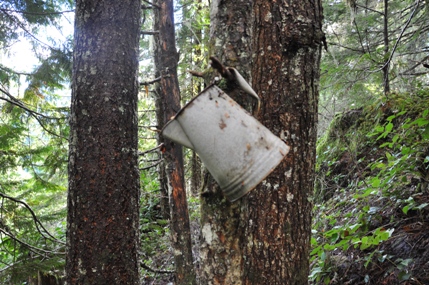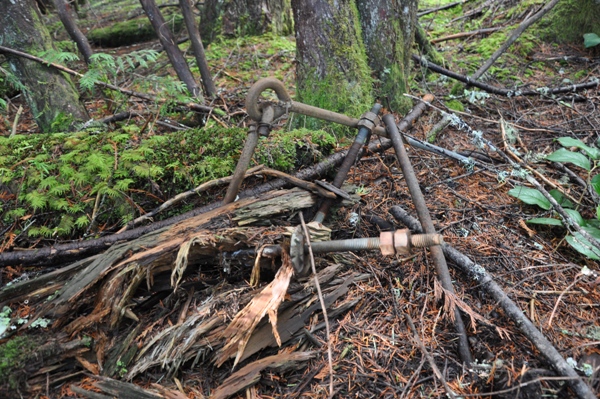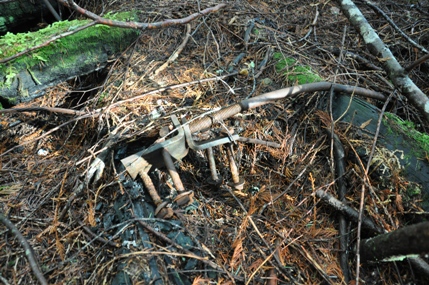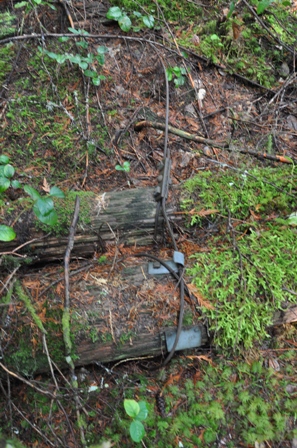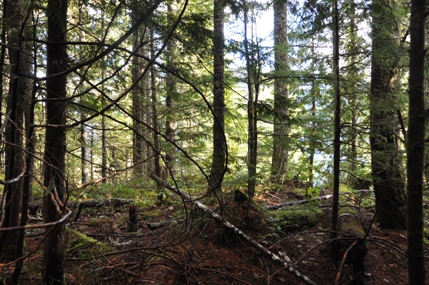 Gated road where to park
Walking old roads
Looking down at the Baker Point lookout site
Old saw
A tiny view down to Baker Lake
Several eye-bolts in the area
A building about 30 feet from the lookout site
One of the footings. We were able to dig down and find the other three
Someone has been here and placed this on the tree
Stovepipe
Junk near the lookout site
We should have measured the tower as the height of the tower is not known
The old trail takes off from an old road just above the Baker Lake Road. It was not gated as we drove past the entrance to the road but I don't know how far one could drive it.
Unknown if trail exists
On baker point looking north