George Masko Park - Fircrest
This park is located on a small lot next to the Fircrest City Hall. It is dedicated to George Masko, an early town member. Within the forested park are just a few amenities, including park benches and picnic tables.
WillhiteWeb.com - Puget Sound Parks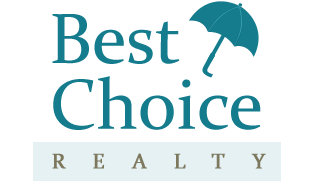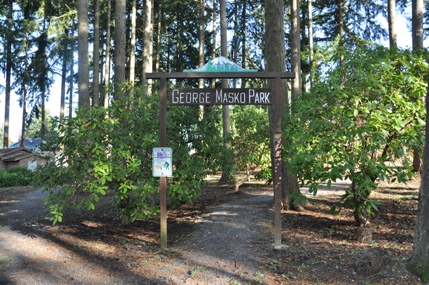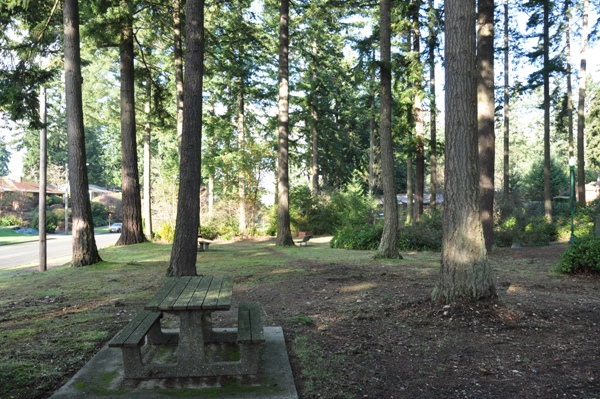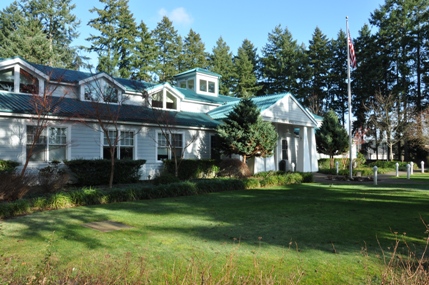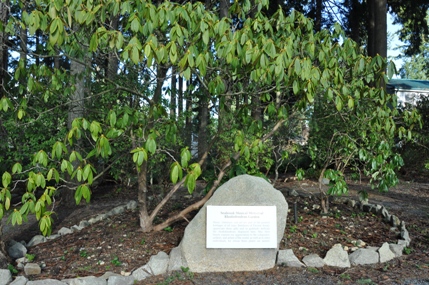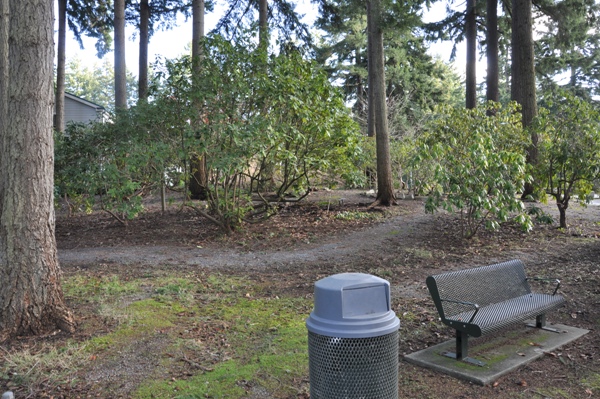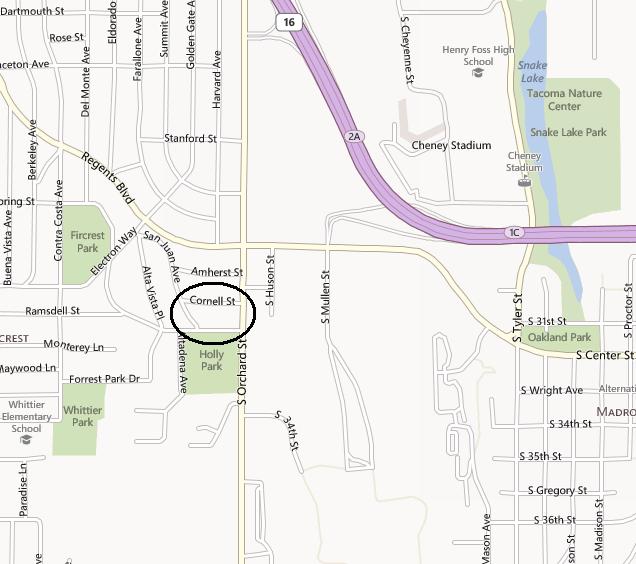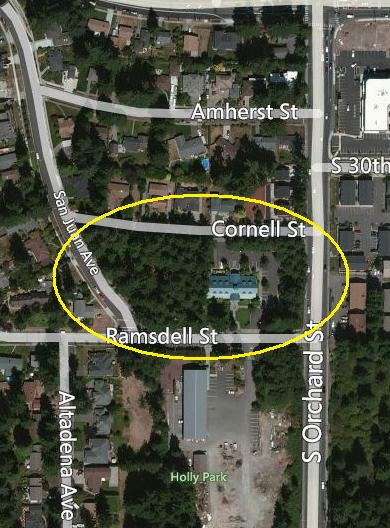 Fircrest City Hall
Holly Park is not really a park and George Masko Park doesn't show up on many maps. The location is where the circle is located.