Hylebos Blueberry Park
What was once a blueberry farm in Federal Way is now a park, a park with only one amenity, blueberries. There really isn't anything else here except a picnic table and a kiosk. At times, the parks blueberry bushes could use some serious maintenance. The Hylebos Blueberry area is part of the Hylebos Natural Area, but there are no connector trails to the boardwalks that are in the wetlands nearby to the north. Hopefully Federal Way has good plans for these 5 acres in the future.
WillhiteWeb.com - Federal Way Parks
630 SW 356th St. Federal Way, WA 98003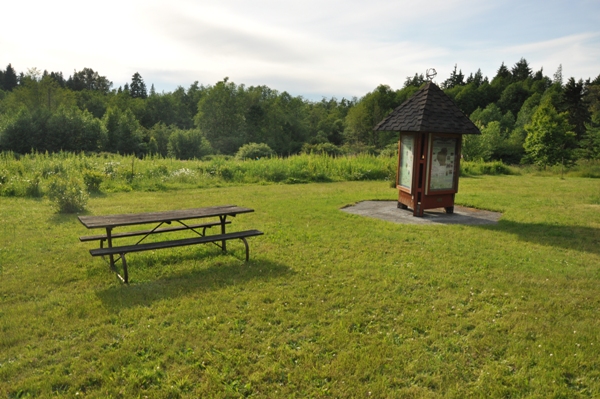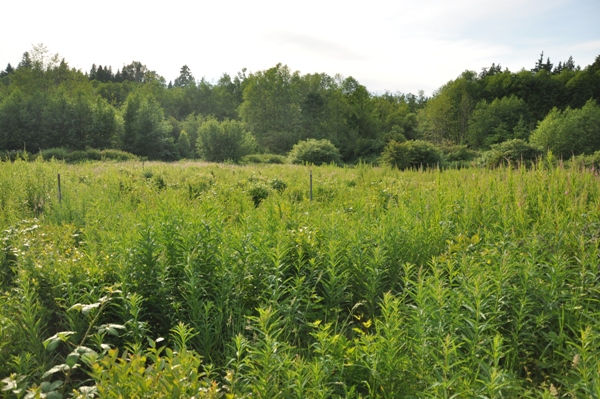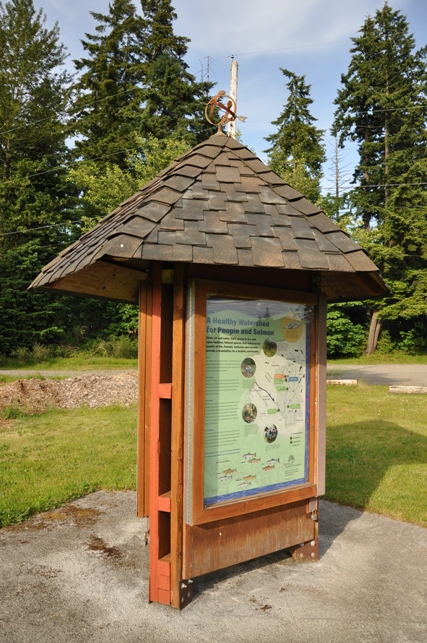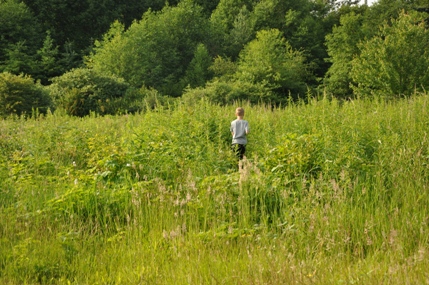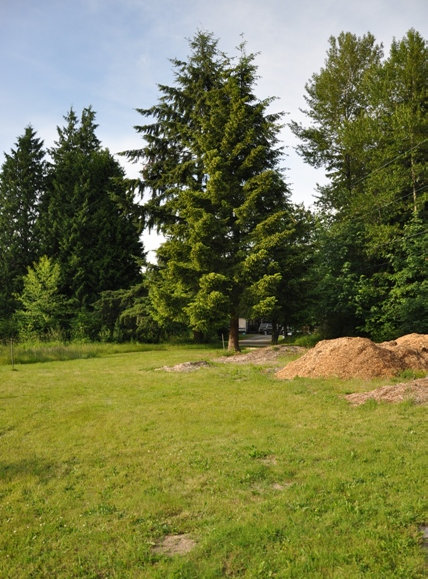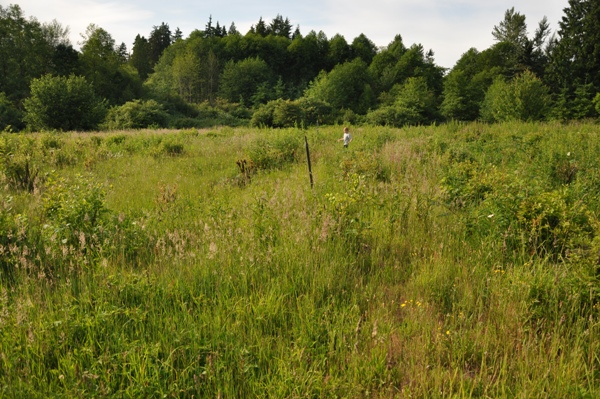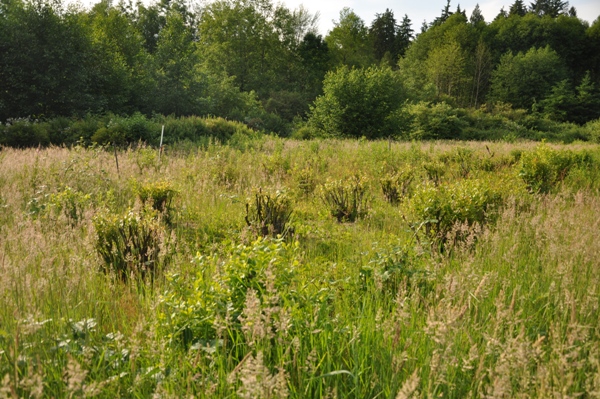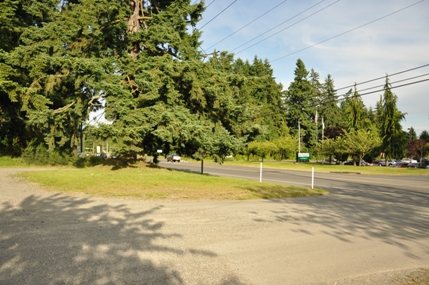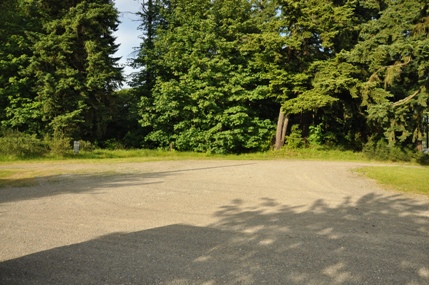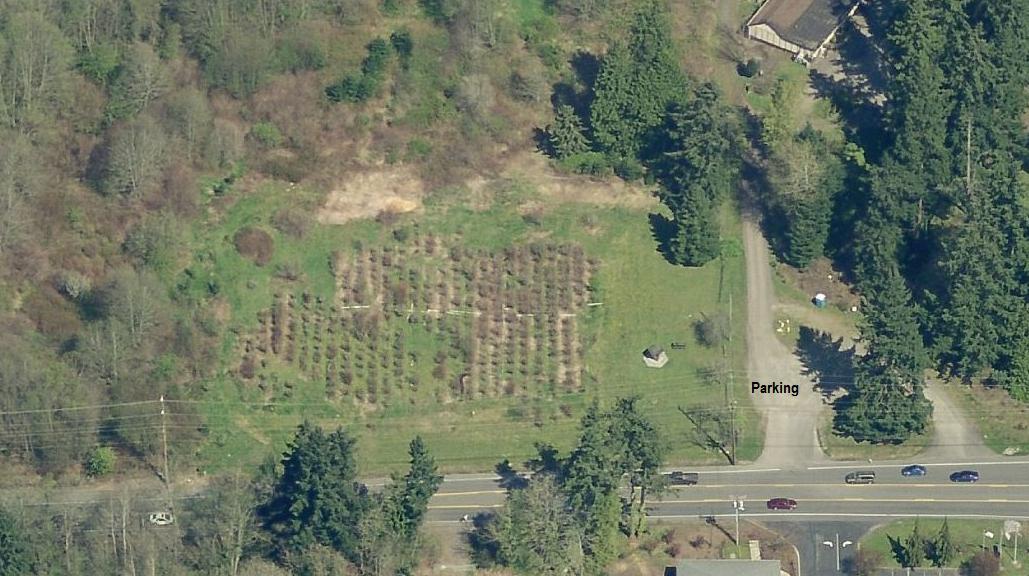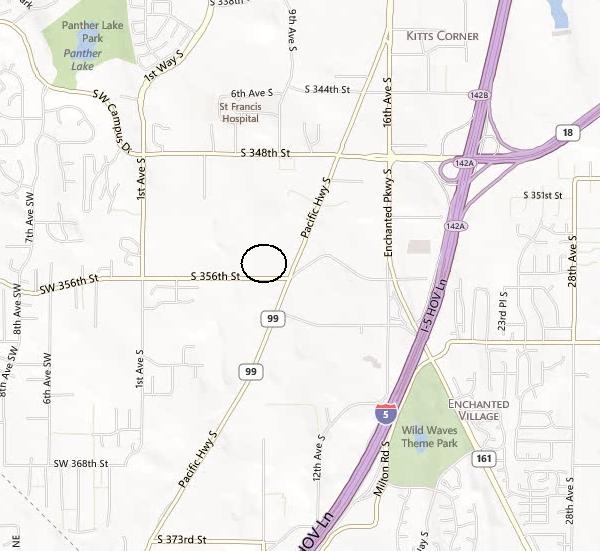 Parking area for Hylebos Blueberry Park
Entrance off 356th Street
A bit of grassy area to call it a park
This Kiosk has a sign in register that has been there for 5 years!
The picnic bench and kiosk
Overgrown blueberry bushes
Above: Location of Hylebos Blueberry Park off 356th Street Below: Aerial view of the Blueberry Park