Newcastle Beach Park
Newcastle Beach Park is a very accessible park located just off Interstate 405 on the Bellevue-Newcastle line. Next time you are sitting in traffic on the 405 and the weather is good, why not pay a visit to Newcastle Beach, wouldn't you rather be sunbathing than sitting in traffic? Ok, I know we're still in Western Washington. This is Bellevue's largest and most popular beach park so you can swim with confidence as lifeguards are provided seasonally (late-June through Labor Day). The beach is sandy too….a real beach. Newcastle Beach Park offers a large grass field, a kids and tots playground, covered picnic areas, and scattered picnic tables. At the beach is a 300 foot swimming dock with a designated swim area on one side and fishing on the other. The Lake Washington Bike Trail passes by the entrance as well. Newcastle Beach Park features a 3/4 mile nature trail loop that is wide, flat and soft on the feet. This trail meanders around a small wetland at the south end of the park. Look for it leaving the road circle. Skilled wildlife viewers will sure to find something scurrying around while the rest of us enjoy a quick stroll. The trail even passes a section of undeveloped waterfront property!
WillhiteWeb.com - Bellevue Parks
4400 Lake Washington Blvd. SE
From I-405, take the 112th Avenue SE exit (#9). At the top of the ramp, turn west towards Lake Washington. Turn right onto Lake Washington Blvd SE. Continue down hill into the park. Parking is limited on busy days.
Directions: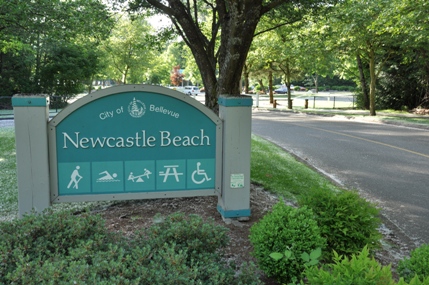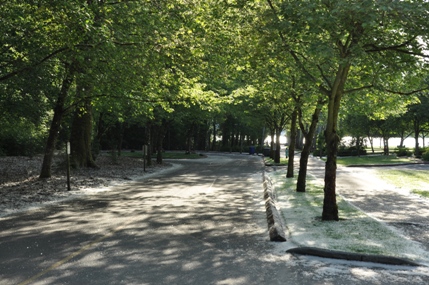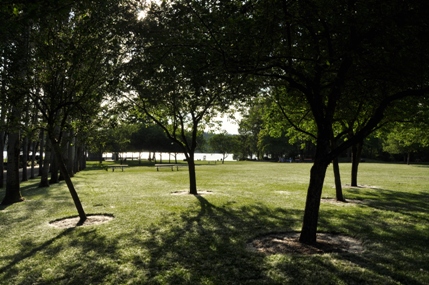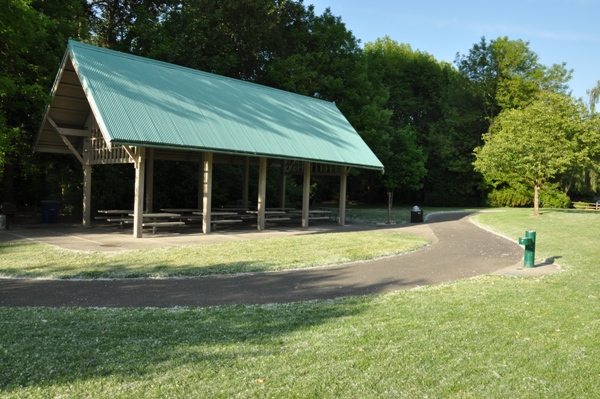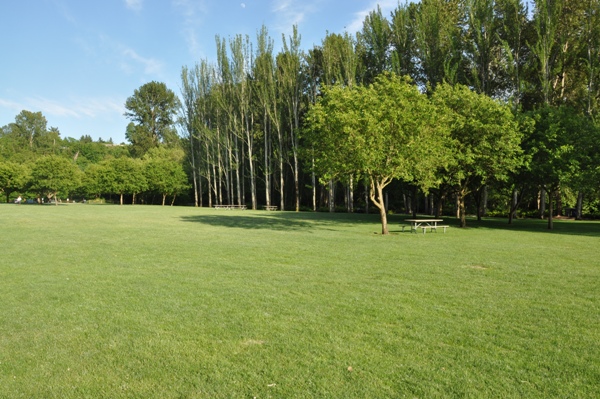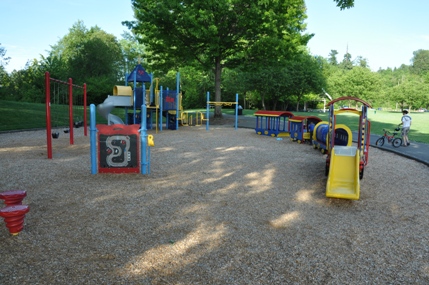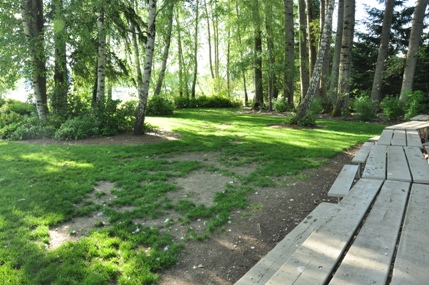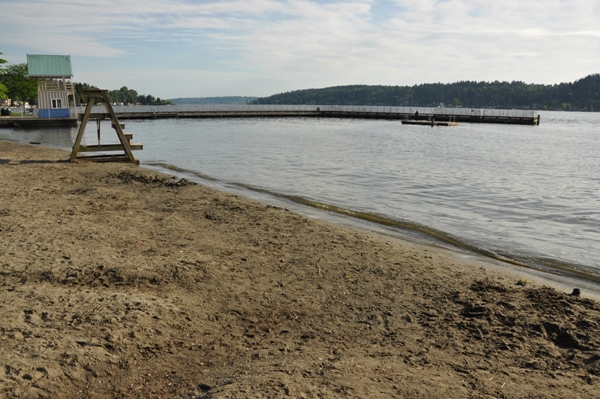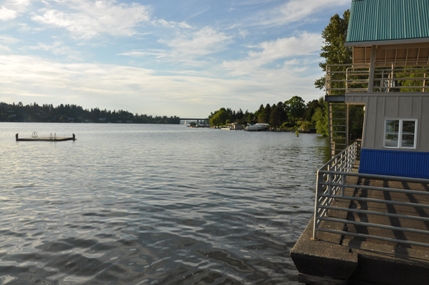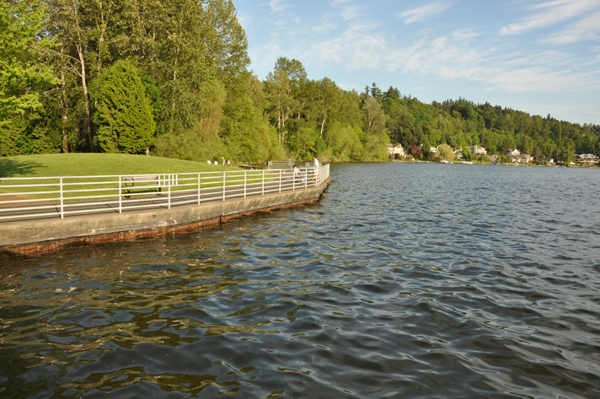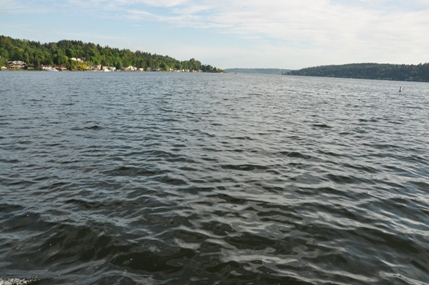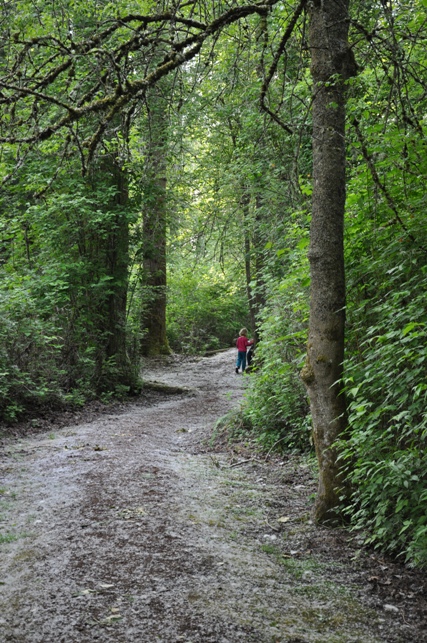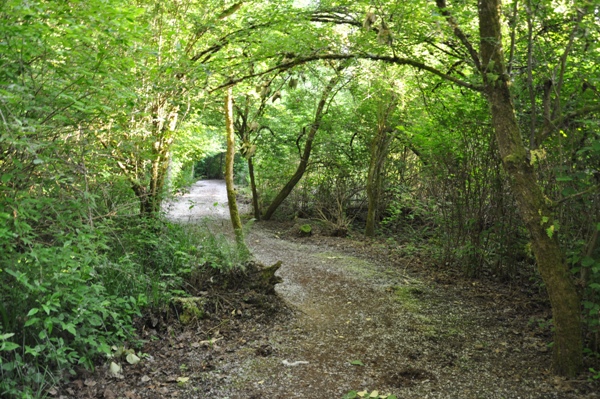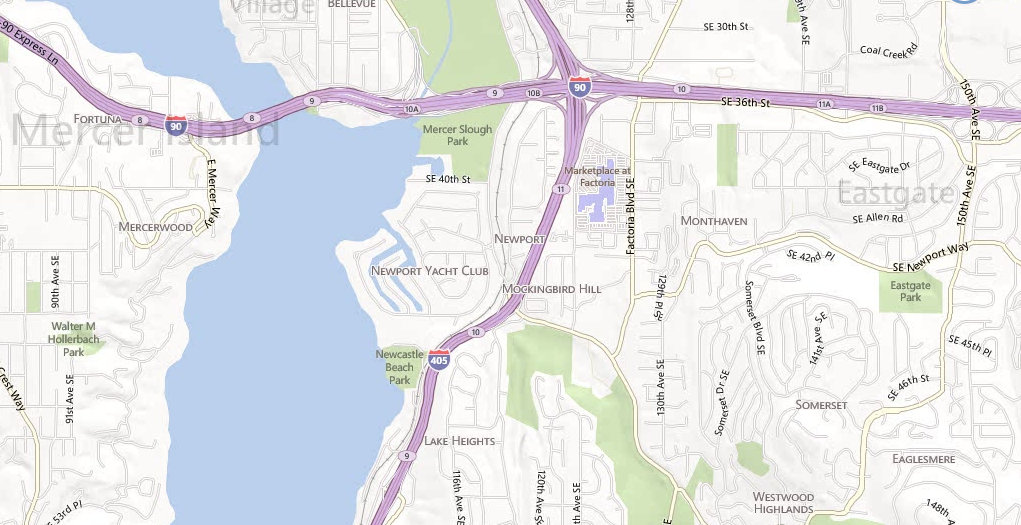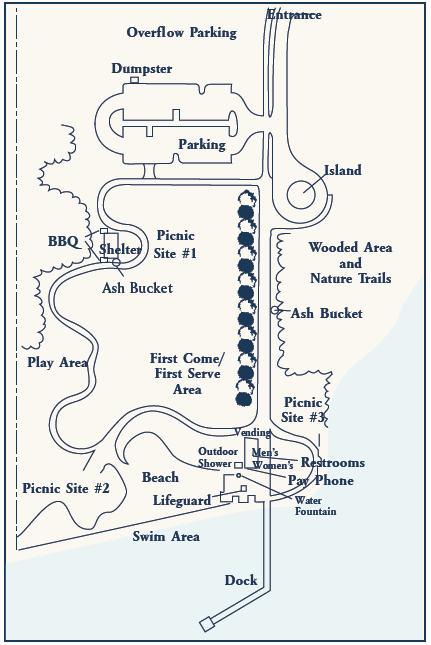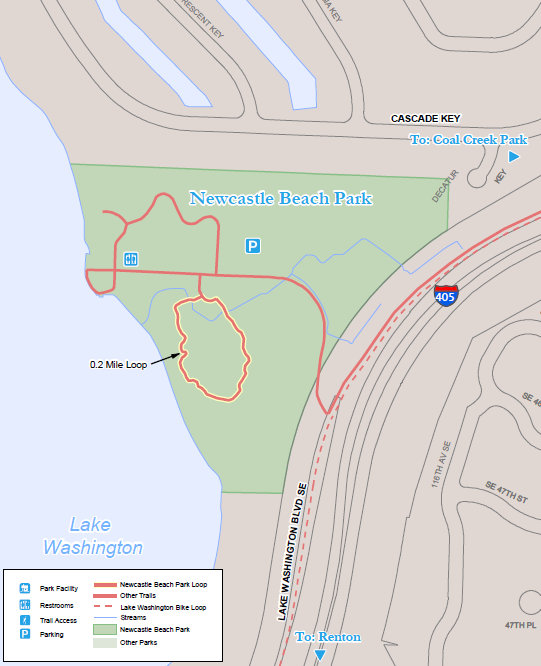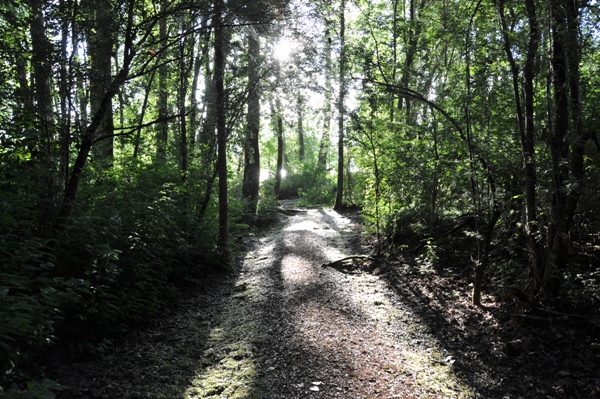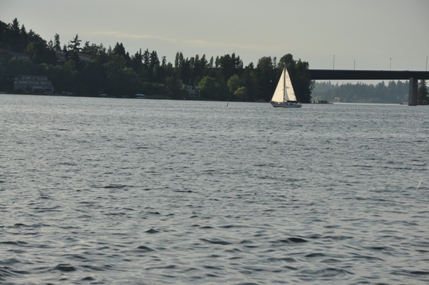 Loop Nature Trail
Shoreline south
Loop Nature Trail
Beach and dock
Newcastle Beach Nature Trail Map