Chism Beach Park - Bellevue
Chism Beach Park on Lake Washington is located deep in a West Bellevue neighborhood. Finding the park is a bit tricky as there are few signs from major roadways. This park features access to Lake Washington with a dock and swimming areas. Other than the water activities, you will find picnic areas, restrooms, a kids play toy and a grassy hill. An upper lawn picnic area with good views is advertised as a group event or wedding area. There are a few walking trails that head out into the nearby neighborhoods.
WillhiteWeb.com - Puget Sound Parks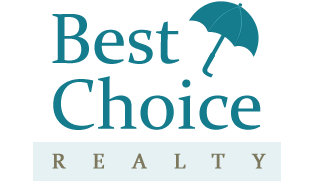 From I-405, take the NE 8th Street exit going west. Turn left onto Bellevue Way. Turn right onto Main Street. Turn left onto 101st Avenue SE. Follow the road as it curves uphill. Chism Park is on the right at SE 11th St.

From I-90, take the Bellevue Way exit north. Turn left on SE 16th Street. Turn right on 100th Avenue SE. Follow road until it turns into SE 11th Street.
Directions:
Address: 9600 SE 11th Street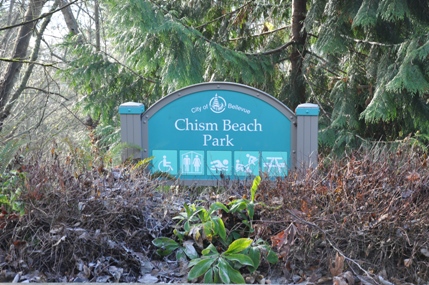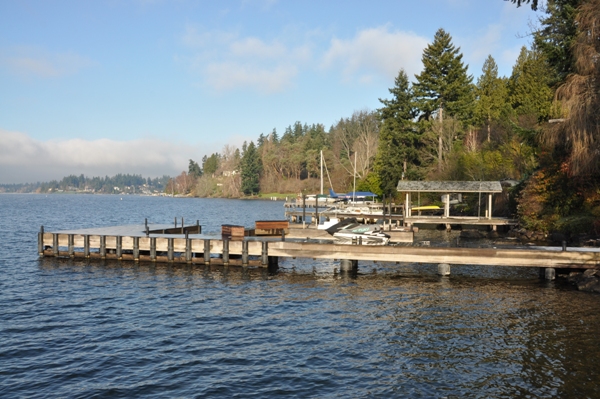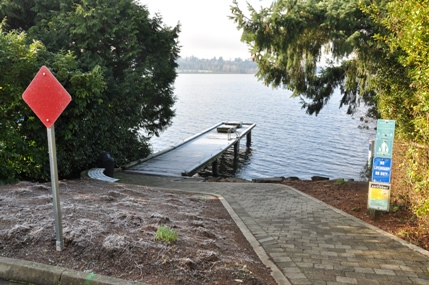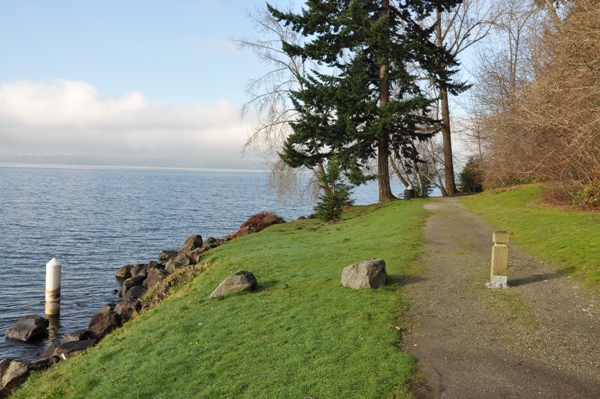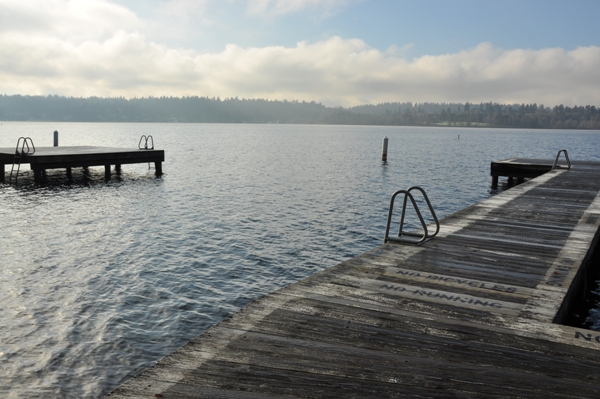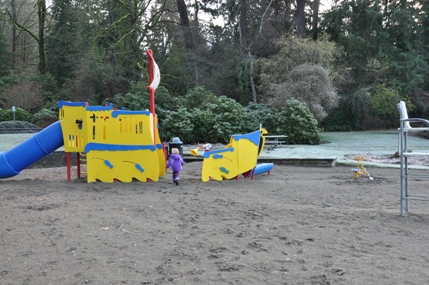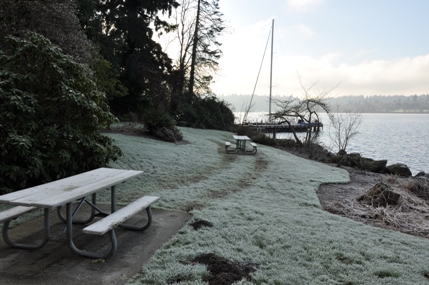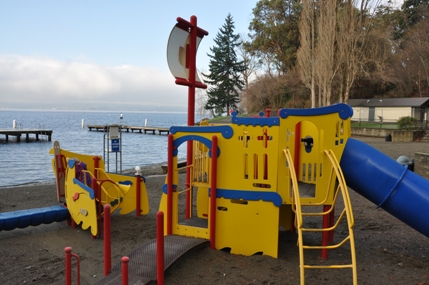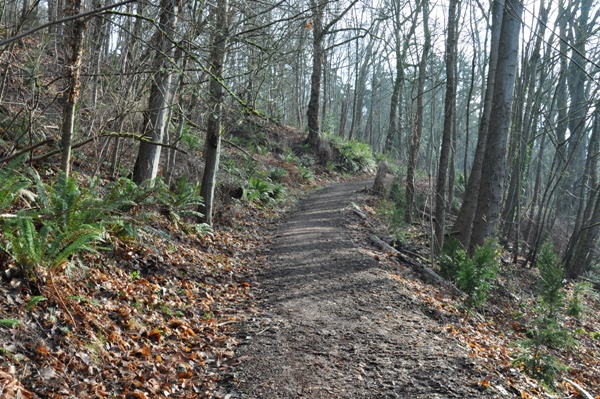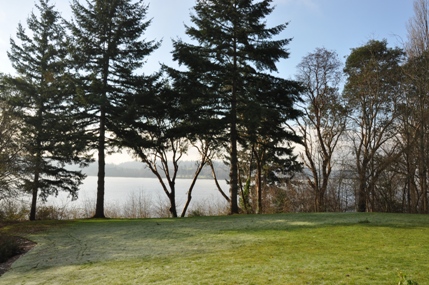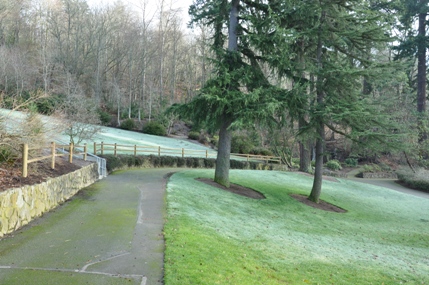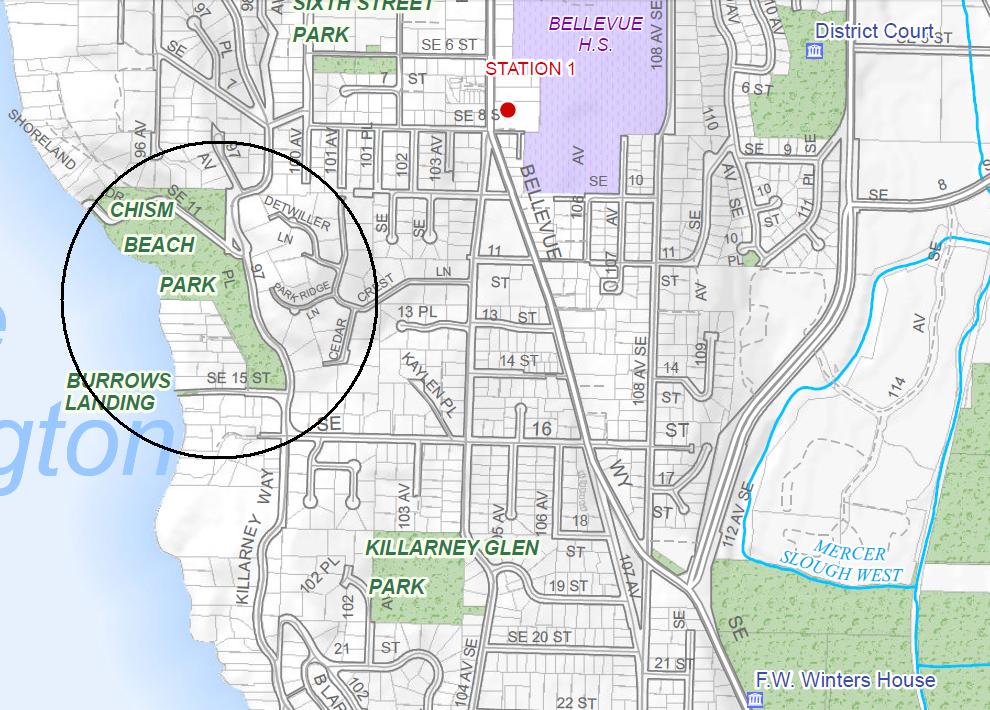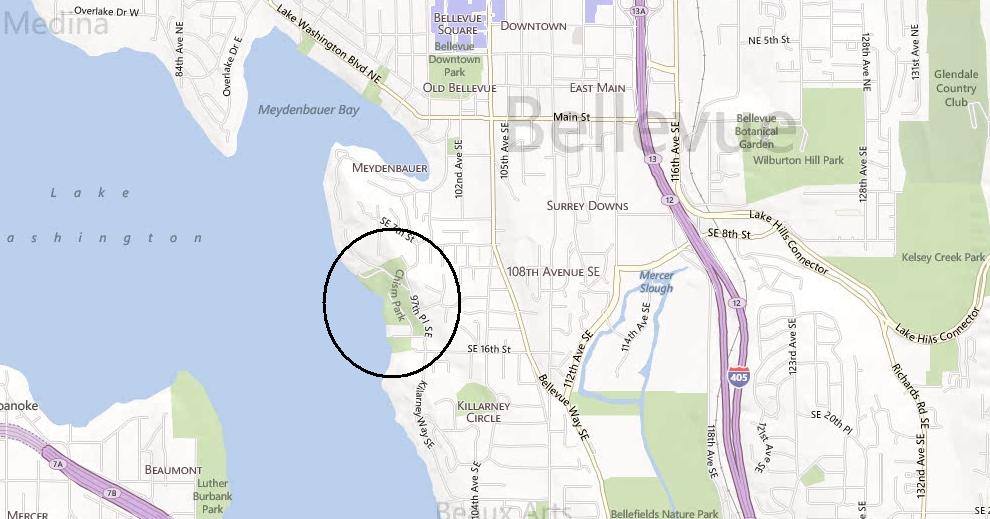 Burrows Landing at the south end of the park
View north toward the park from Burrows Landing
The upper lawn picnic area
Trail across the south end of the park