Game Farm Park - Auburn
Game Farm Park is one of the largest and most frequently used community parks in Auburn. The park contains a wide variety of facilities for organized sports, activities, and special community events. The hillside backdrop and proximity to the White River creates a spectacular natural setting. The park is popular for rentals and a one-mile paved loop trail allows for walks around the meadows, play structures and ball fields. The park features 2 soccer fields, 4 softball fields, a rental picnic shelter, an amphitheater, barbecue grills, walking trails, kids play areas, a basketball and pickleball court, 4 tennis courts, public artwork and access to the White River.
WillhiteWeb.com - Puget Sound Parks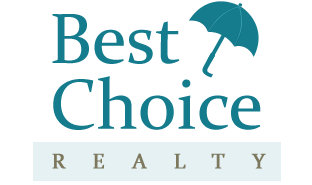 Park History
The park is built on wild game refuge property originally owned by the King County Game Commission. In 1933, ownership was transferred to the Washington State Department of Game. It was an experimental facility for bamboo partridge, quail, ringnecked pheasants, tinamou and other exotic birds. In 1978, the land transferred ownership to the State Parks and Recreation Commission. The City of Auburn signed a long-term use agreement in 1984 which provided that the City cooperate with the State Parks to develop the 160-acre site as a park. The park was dedicated in 1988.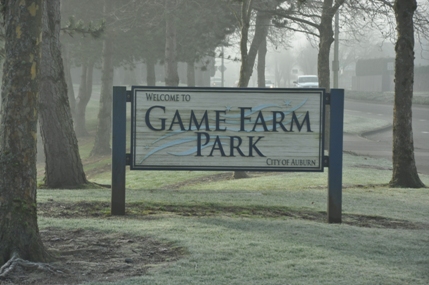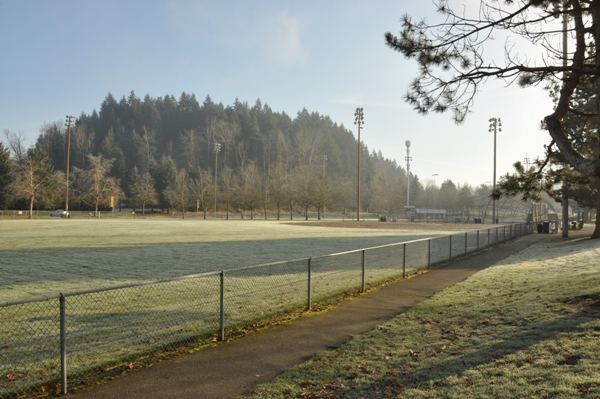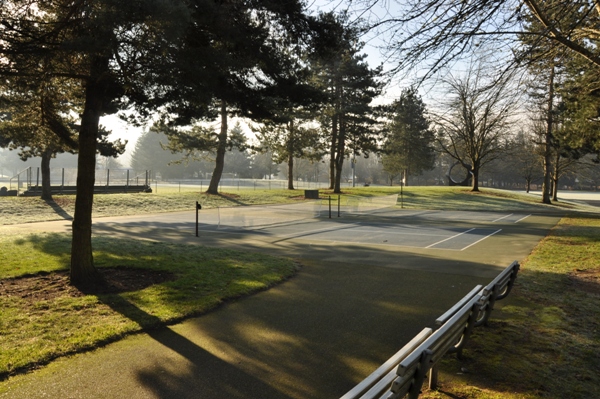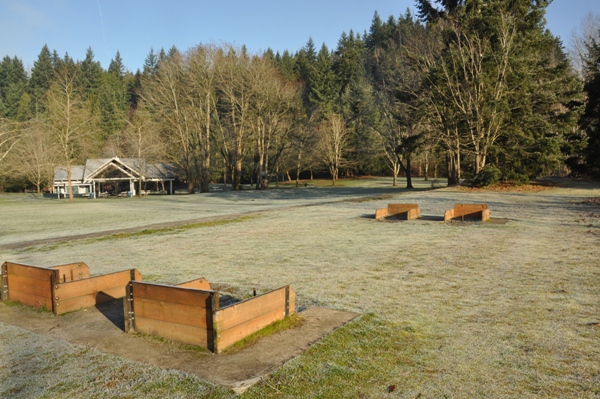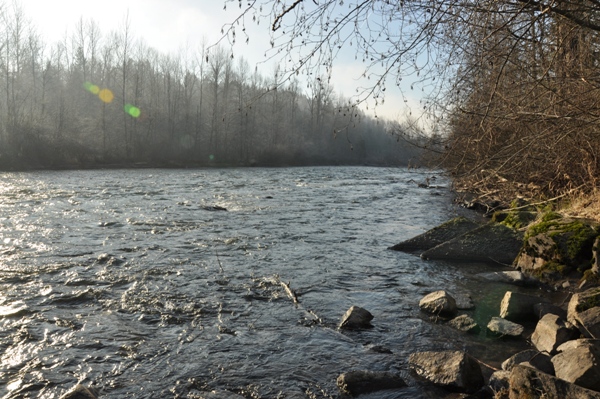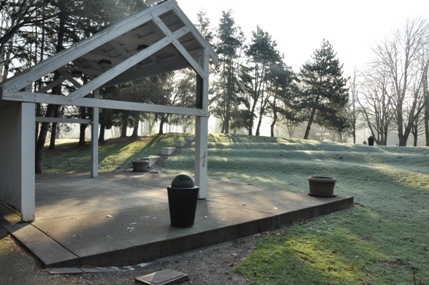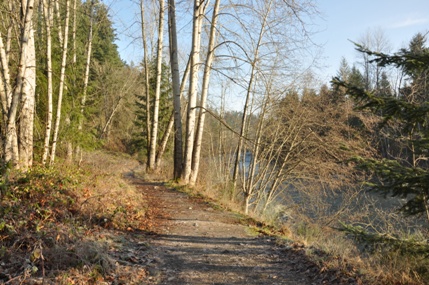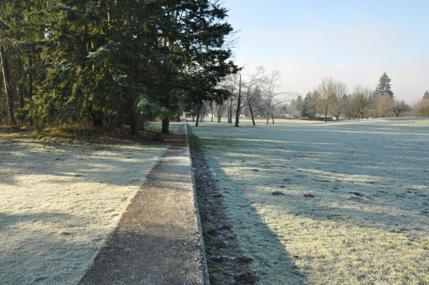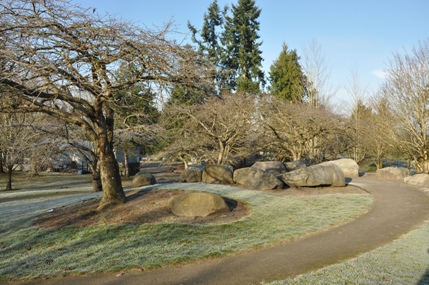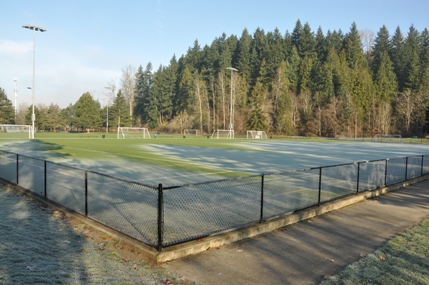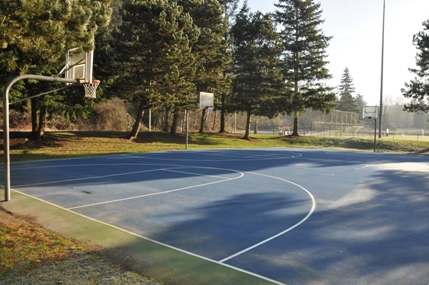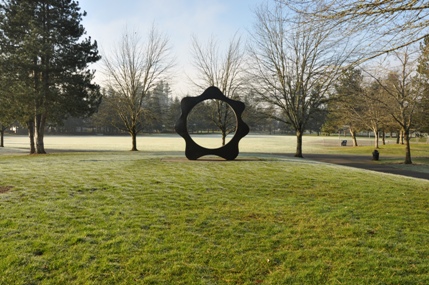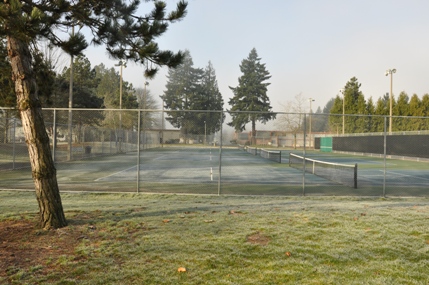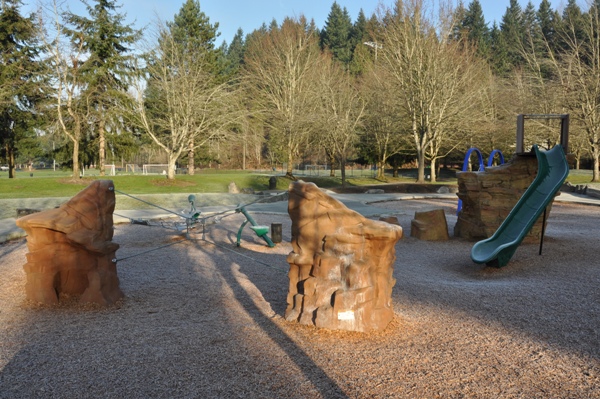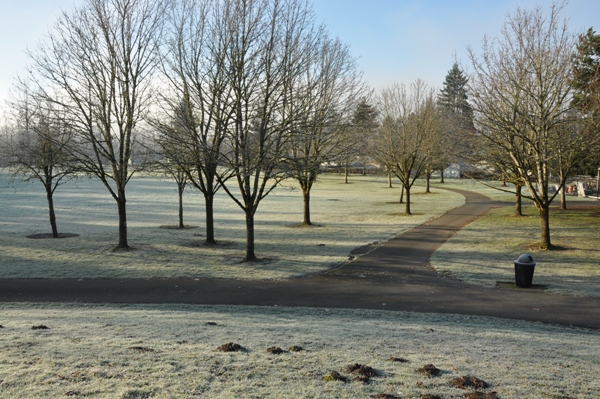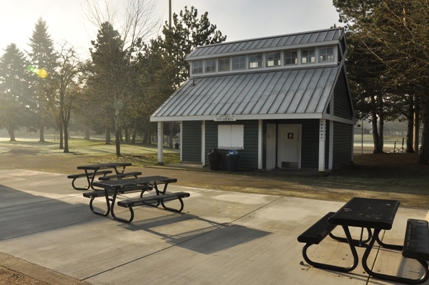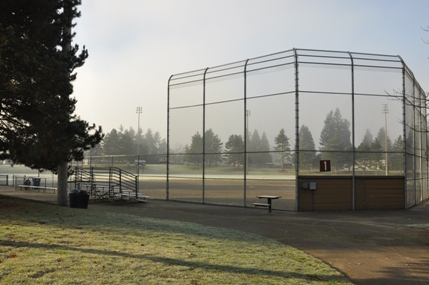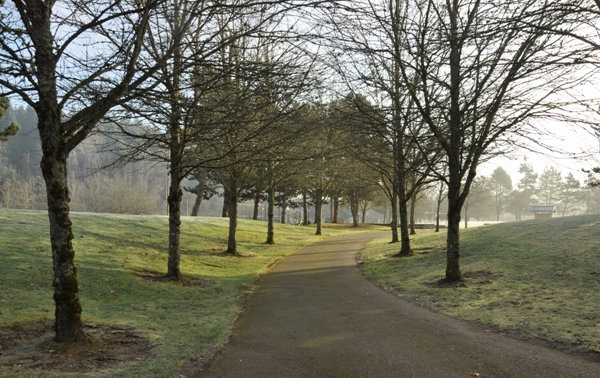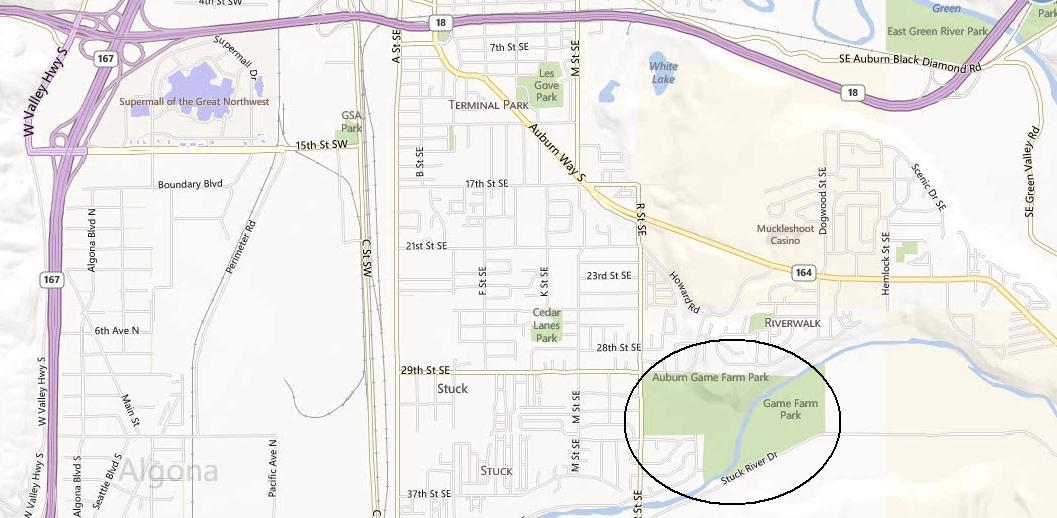 Trail along the White River