www.willhiteweb.com - Hiking, Climbing and Travel
Buffalo Peak
Buffalo Peak is by far one of the easiest peaks to hike in Utah. It's location right off the Squaw Peak Road makes it a easy location to reach as well. Surprisingly, there are no trailhead signs (yet) and it can be easily missed. Just before the final uphill section are a few nice backcountry campsites with views of Utah Valley and Lake.
Access:
Distance: 1/2 mile
Elevation Gain: 250 feet
Access Rating: Good Gravel/Dirt
Drive up Provo Canyon (Highway 189) looking for a sign for Squaw Peak Road (near mile marker 9). Follow this narrow paved road until it splits. A sign points to the right for a city view overlook. Go left, road becomes gravel shortly after. Follow the gravel road a few miles to where there is a meadow on the right and lots of fences. You should shortly see a large parking area on the left with rocks surrounding it. This is the main parking but if there is room, a few better spots are further up the road. The trailhead is at the road highpoint, about 5 minutes walk further up the road. There is room for just a few cars at that location.
Route:
Go through the fence and uphill on the wide trail. The tread soon levels out and offers some nice views in several directions. There are a few side trails but just follow the trail that is going toward the obvious highpoint. You can see the trail going up to the summit. The last little bit is steep but manageable.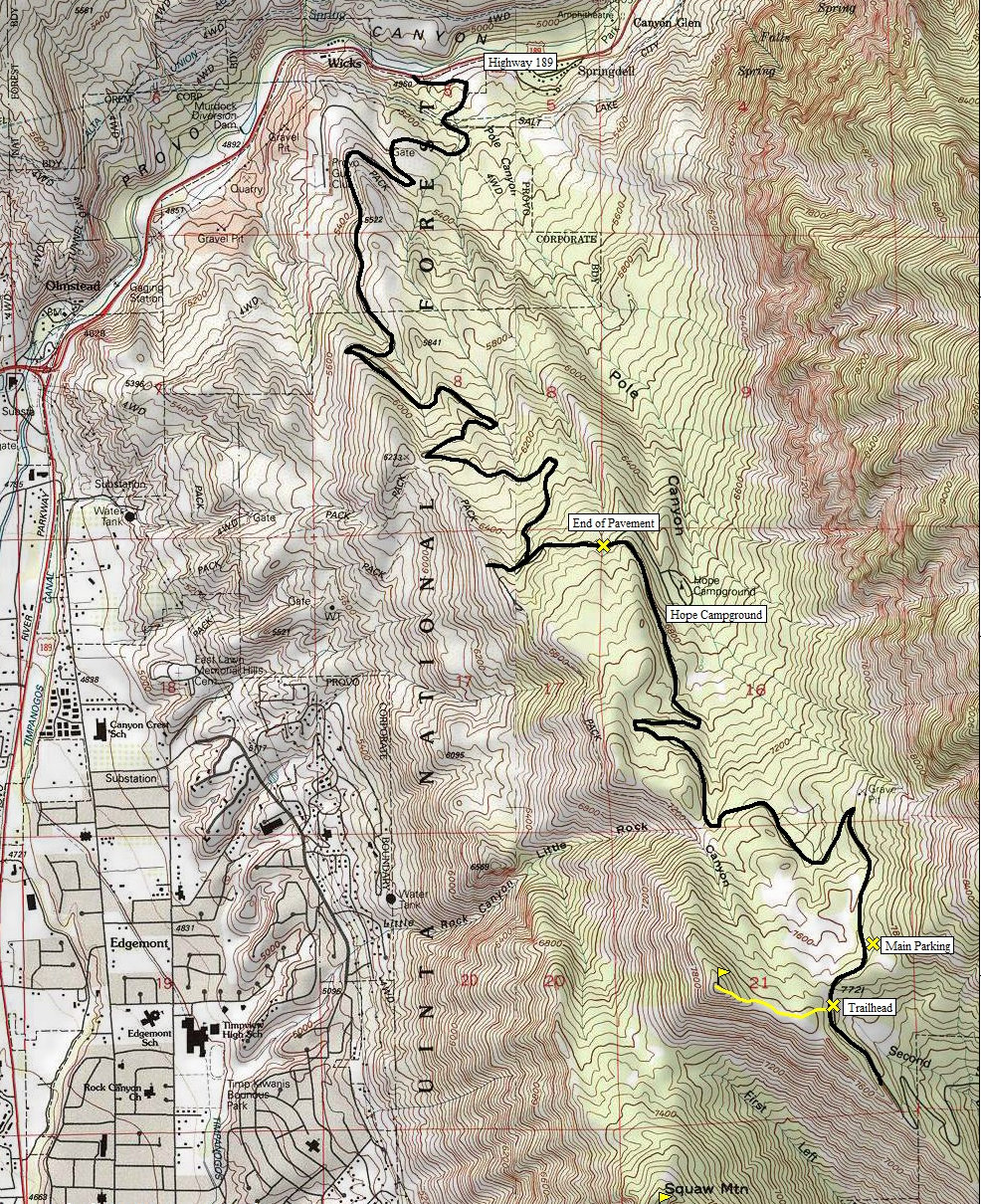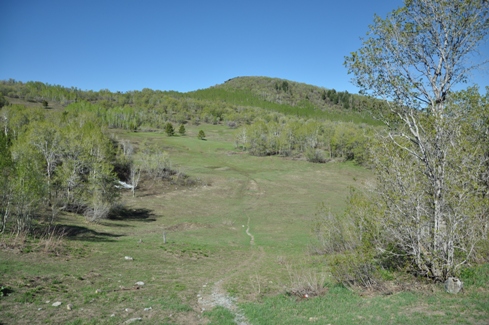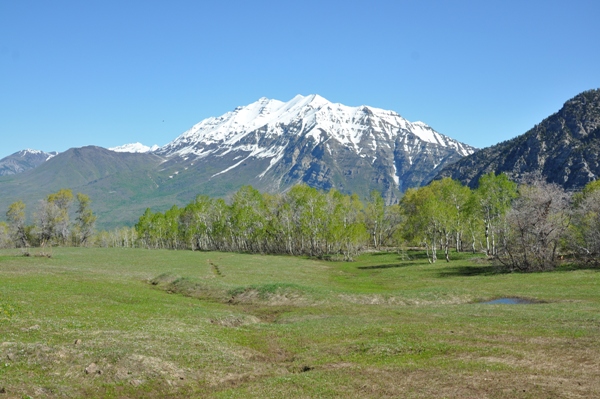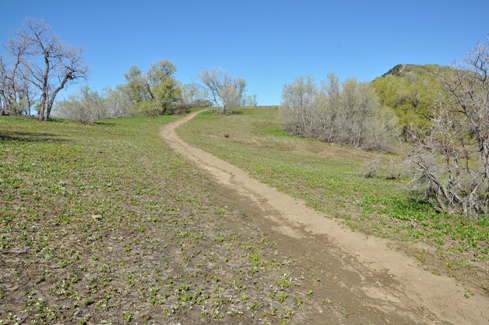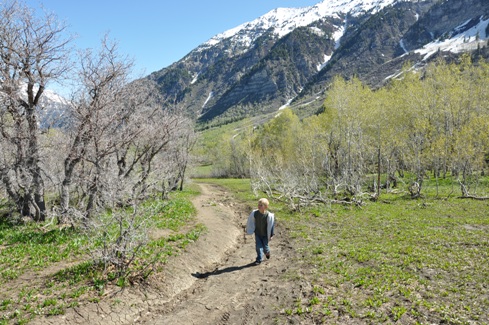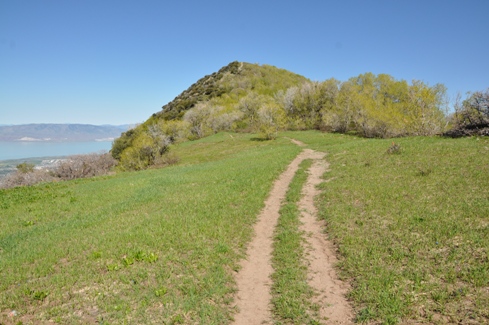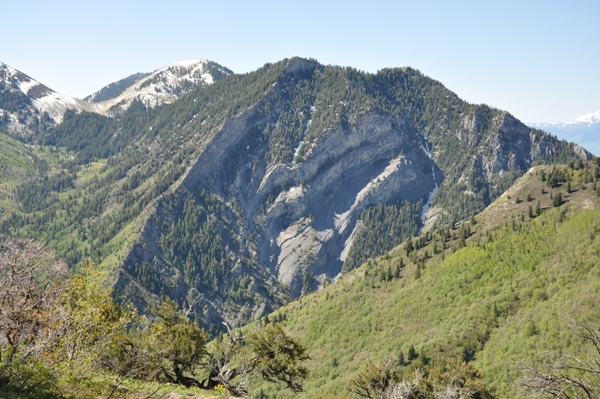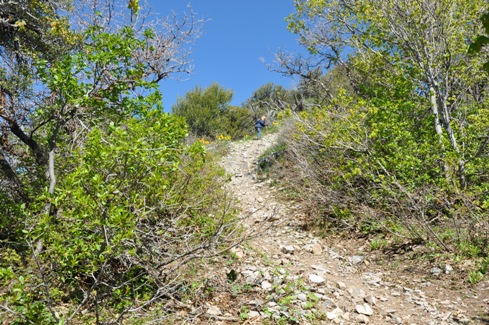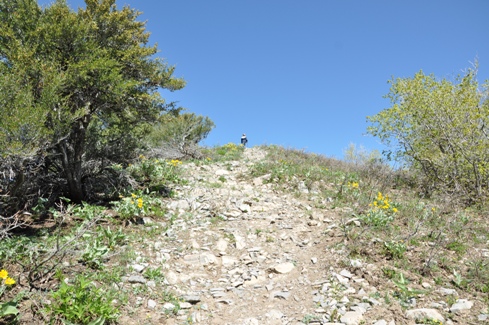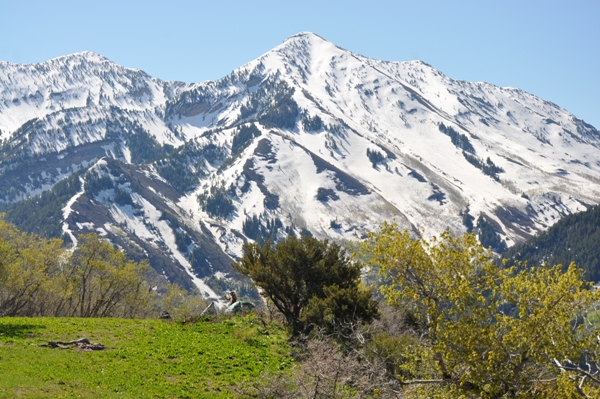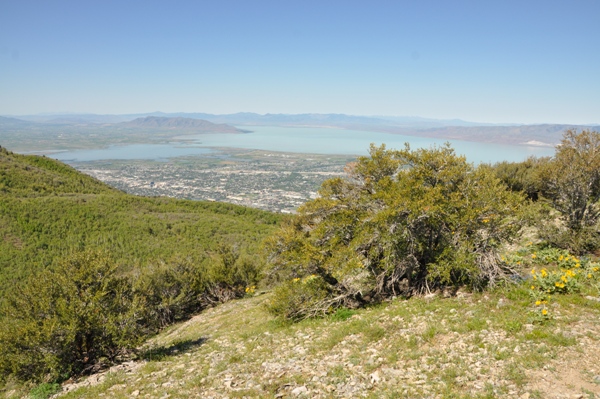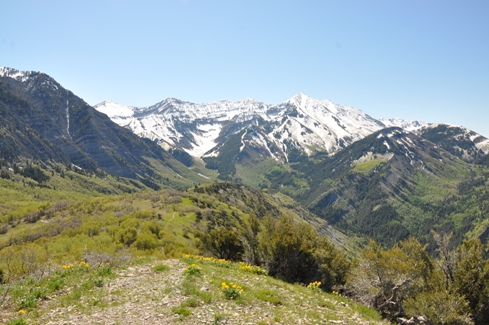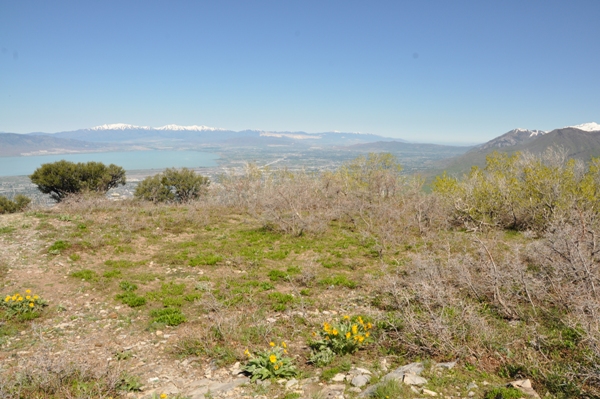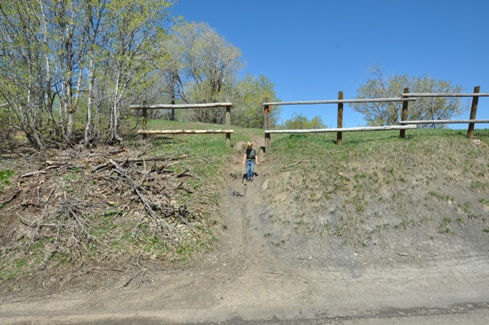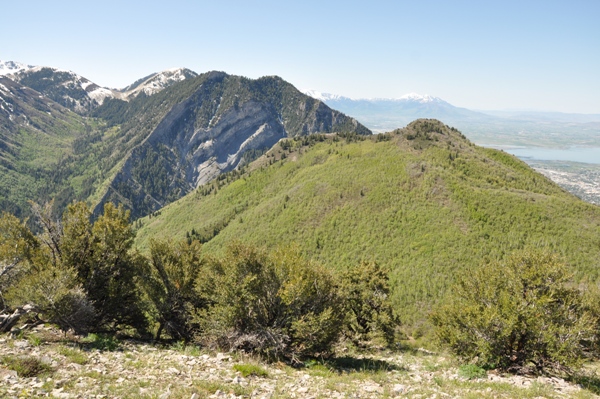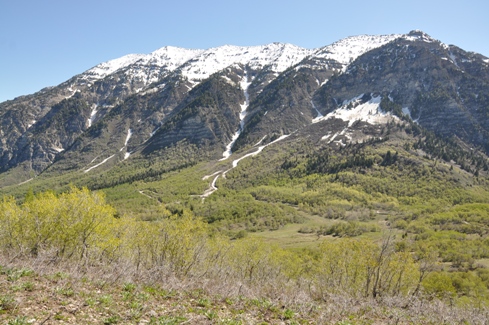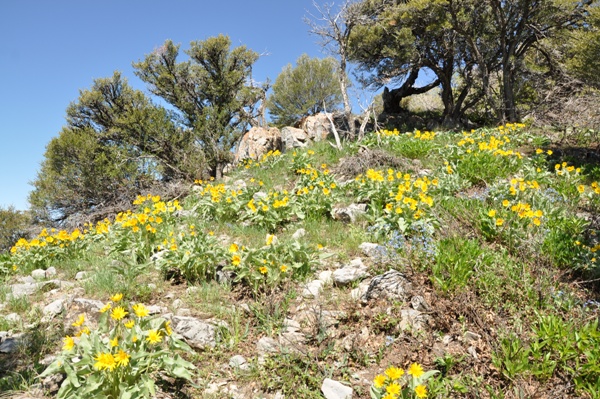 Buffalo Peak from the main parking area
Upper trailhead looks like this
Mount Timpanogos
Buffalo Peak trail
Buffalo Peak trail
Y Mountain
Provo Peak
Trail and summit of Buffalo Peak
Steep section just before the summit
Utah Lake
Reaching the summit
Northern Utah County
Provo and Freedom Peaks
Cascade Mountain
Y Mountain and Squaw Peak
Near the summit