On rare occasions, a name can be an attractive lour for a peakbaggers. The Veyo Volcano catches your attention both on a map and while passing by on highway 18 in the southwest corner of Utah. As the picture shows, the cinder cone looks like a classic volcano. The rock is all volcanic as well with lots of cool pumice (lightweight rocks that float). A geocache at the summit revealed a few groups per year climb Veyo Volcano with a surprising amount of families making the trek. Veyo is very close and probably a tradition for many local families.
Veyo Volcano
Distance: 1 mile
Elevation Gain: 600 feet
Summit Elevation: 5,239 feet
Access: Level 1
The Veyo Volcano is just south of Veyo which is easily reached by taking Highway 18 north out of St. George. There is a very large pullout on the east side of the Volcano as Highway 18 skirts the shoulder. You can also get to the north side on a bumpy dirt road. There is a gate just north of the pullout, see map.
Access:
Route:
The east ridge looks to be the easiest. The picture at the top of the page shows the east ridge on the left skyline. Just walk up from the highway. The north facing slope is a bit more direct but is steeper. The summit is very flat but the rocks with the benchmark should easily be found.
www.willhiteweb.com - Hiking, Climbing and Travel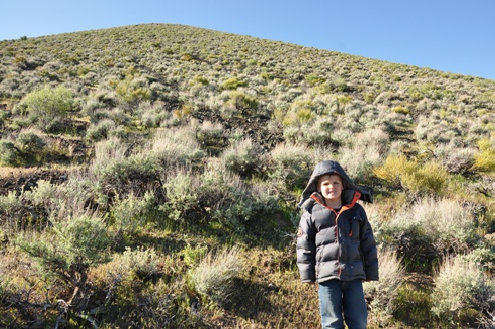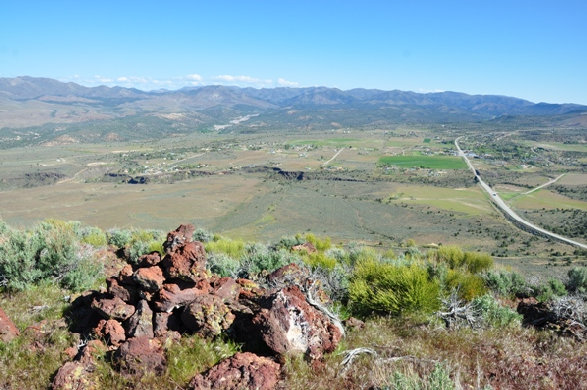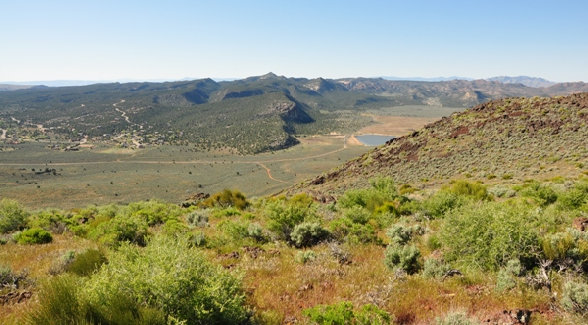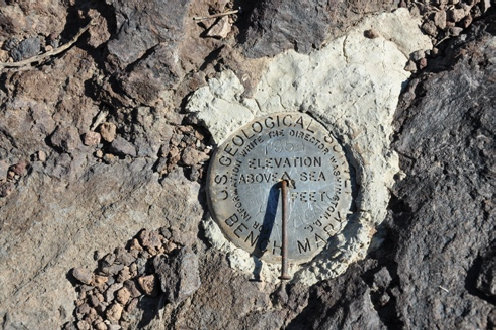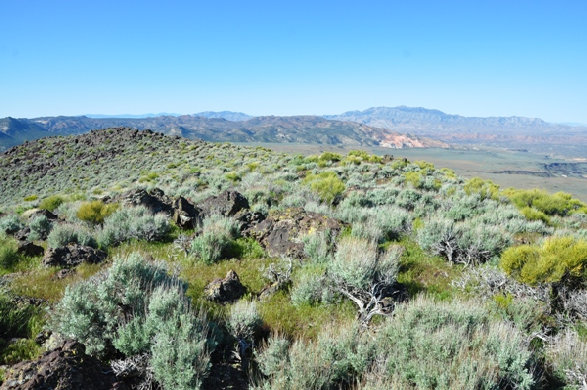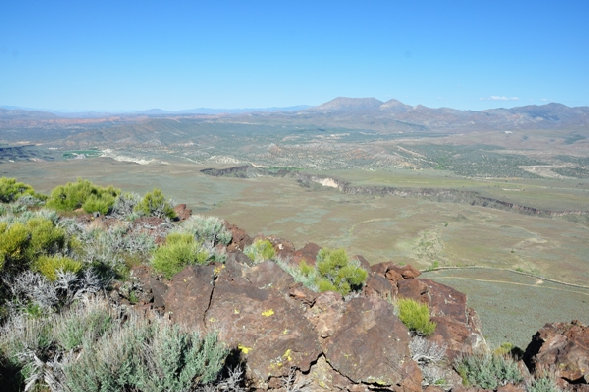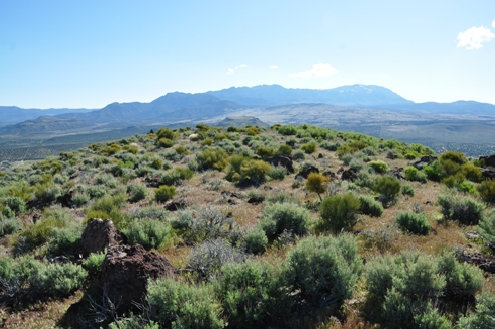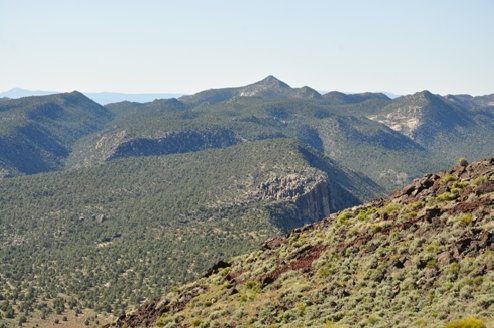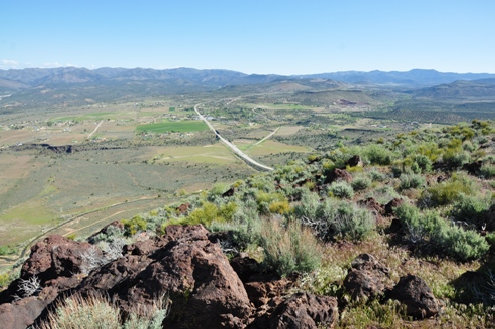 Looking east to the Pine Valley Mountains
Hard to see but it says Veyo Volcano
The Volcano from the town of Veyo
Hiking up the north face
Looking north from the summit with the Bull Valley Mountains in the distance
Looking south to the Red Mountains
The Red Mountains
West Mountain Peak on right, Scrub Benchmark in distant center
Looking west toward Square Top Mountain & Jackson Peak
Looking north