Mount Marsell Loop
Distance: 3.5 mile loop
Elevation Gain: 2,000+ feet
Summit Elevation: Marsell 10,340, Peak 11,158 "Lofty Peak"
Access rating: Level 1
www.WillhiteWeb.com: Your online resource for hiking, climbing and travel
Access:
Route:
These are two easy peaks that make for great side trips off one of the easiest and scenic loop trails in the Uinta Mountains. I did this trip with a sister-in-law who waited with the kids below each summit. Because they could be left at lakes, the kids had plenty to do.
Pick whichever direction you want to go for the loop. There are two well signed trails leaving the parking lot about 50 feet from each other. This is the beginning and end of the loop. We went via Scout Lake, then up to the loop highpoint above Lofty Lake. This is the highest point to access Peak 11, 158 "Lofty Peak" but it is boulder hopping most of the way. To avoid this or if coming the other direction, you can climb mostly meadows in trees from just north of the lake. Only a few rocks at the end. As the trail continues north of Lofty Lake it drops down to a saddle between the 2 peaks. A trail from the saddle continues down to Cutthroat Lake (not shown on USGS) if you are interested. The route up from the saddle makes the most sense although I went up just south of it. Somehow, I was able to avoid any boulder hopping. From Lofty Peak, it appeared at least 100 feet would be required. There was a minor bit of brush to deal with down low if you picked the wrong clearing to climb up, otherwise open easy slopes. The summit area is open but the actual summit is full of 3 foot tree-bushes making access to the highest spot an annoyance. The views of the western Uintas are incredible for how easy it is to do this peak which almost reaches the 1,000+ prominence mark.
Drive east on Highway 150 out of Kamas Utah for about 27 miles or south out of Evanston Wyoming. Look for signs for Pass Lake Trail just north of the Mirror Lake Campground road. There is a fee to park at any of the trailheads along the highway.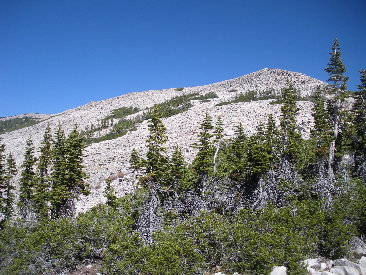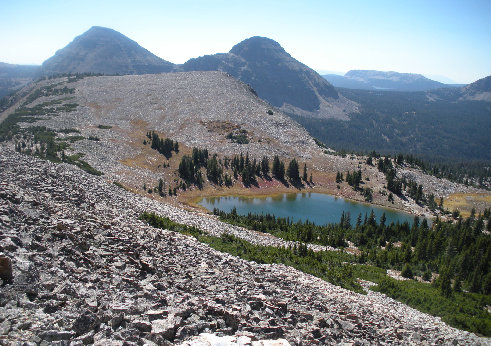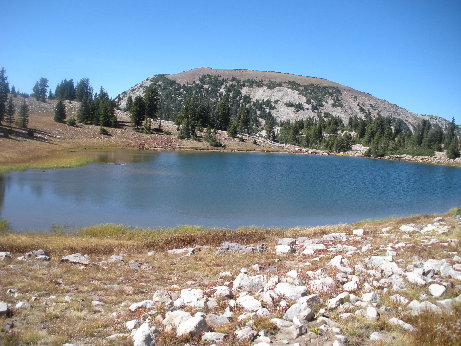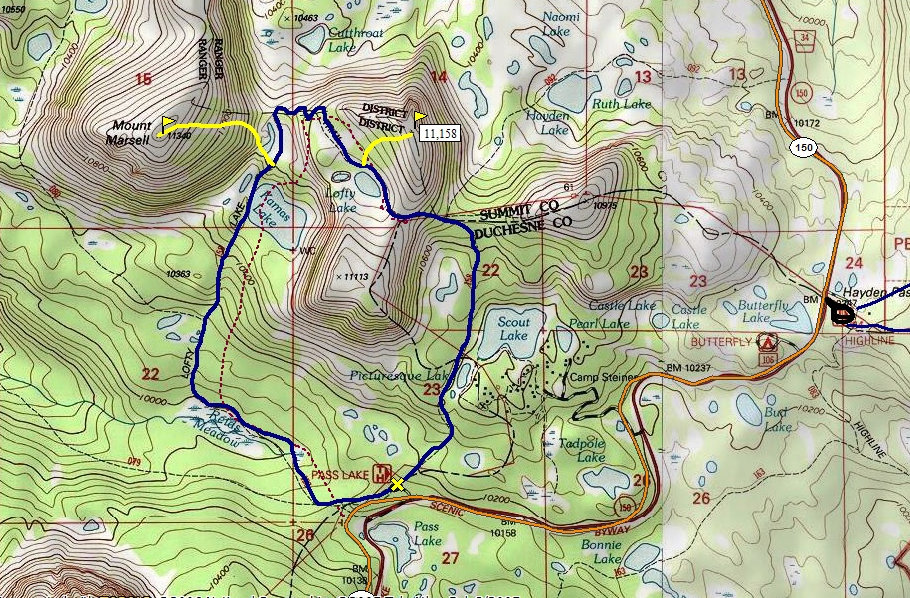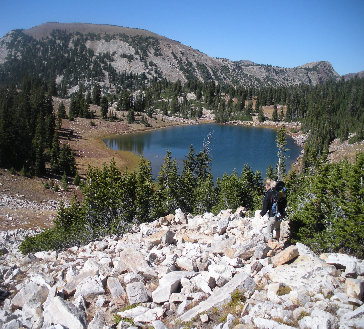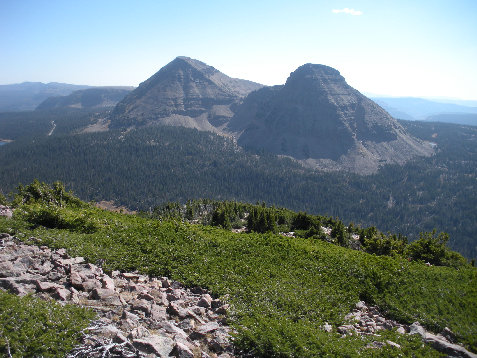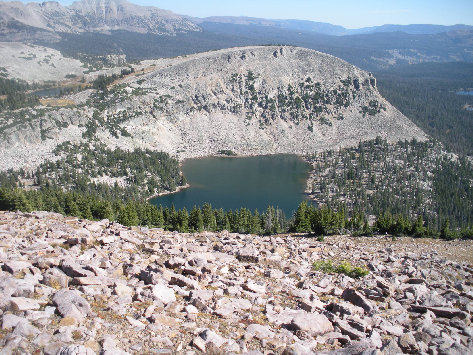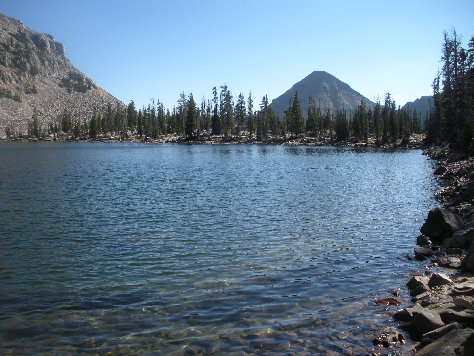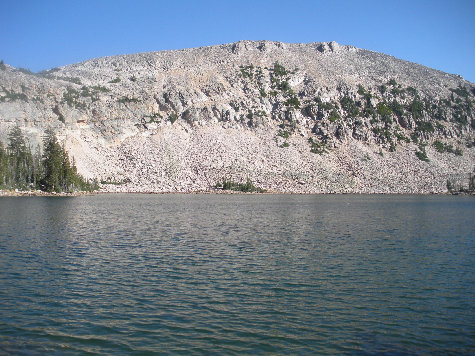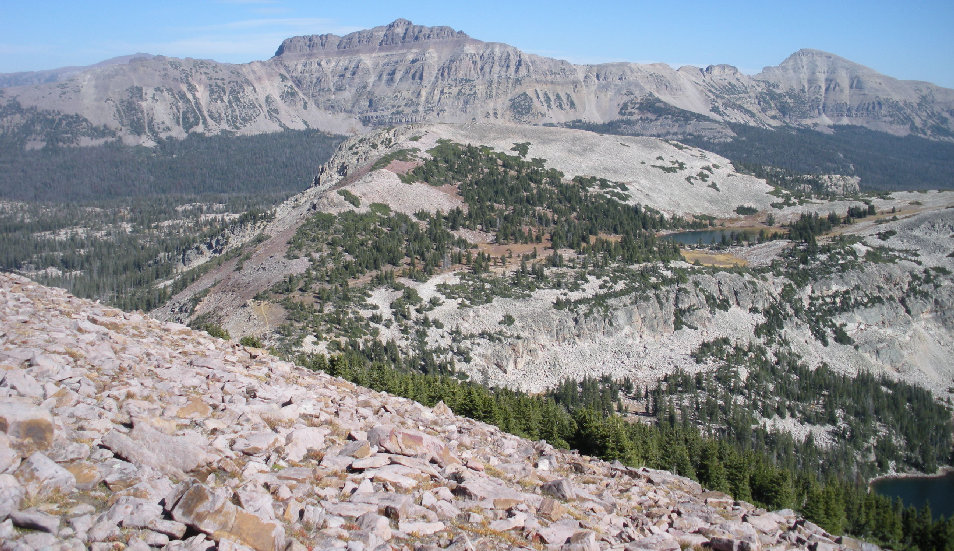 Hayden Peak
Peak 11,158
Lofty Lake
Mount Agassiz
Kamas Lake
View east from Mount Marsell
Kamas Lake
Bald Mountain from Kamas Lake
Bald Mountain and Reids Peak from Mount Marsell
Kamas Lake from Mount Marsell
View east of Kletting Peak, A1 Peak, Hayden Pak and Agassiz Peak from "Lofty Peak"
View north to peak 11,340 "Whiskey Island Peak" (on right)
Lofty Lake with Bald and Reids Peaks
Lofty Lake with Mount Marsell in distance
Scout Lake
Dropping into Lofty Lake
"Lofty Peak" from the trail highpoint
Mount Marsell from Lofty Lake