Traveling over the Mirror Lakes Highway, one can't help but notice Mount Agassiz, a large bulky mountain taking up much of the eastern skyline. Because of it's close proximity with the highway and it's 1,018 feet of prominence, the mountain is climbed often. A mailbox register on top testifies of the many, many ascents.
Mount Agassiz
Distance: 3 milesish
Elevation Gain: 2,850 feet round trip
Summit Elevation: 12,428 feet
Access: Paved
Utah Hiking & Climbing
Access:
Route:
From Kamas, head east on State highway 150, (Mirror Lake Highway) for 33 miles to Hayden Pass. Turn right into the hikers parking lot.
Start walking the Highland Trail. Unfortunately, the trail will drop some elevation. Within the first mile, another trail will branch right. After passing, continue another 5 or 10 minutes before taking an east baring and heading cross country toward the mountain. This is the fastest way. Others have hiked the Highland trail much further, eventually branching off to climb but it will take longer. The cross country isn't bad, just some logs and creeks to hop across here and there. When you reach the base of the mountain, the trees end and you can see a route north of all the cliffs of the west face. This gully is steep but the footing isn't too bad. Reach the ridgeline and continue up the northwest ridge to the summit.
Agassiz from Murdock Mountain
Gaining the NW ridge of Mt. Agassiz
Cliffs west of Agassiz
Looking north from the summit across Middle Basin to Hayden Peak, East Hayden and A1 peaks.
Summit cairn
Murdock Mountain
Looking east into the Uintas
Looking south
Northwest ridge
Looking down the lower portion of the northwest ridge
Hayden Peak from a rock chimney along the ridgeline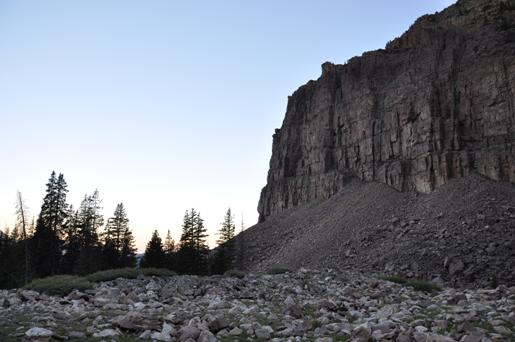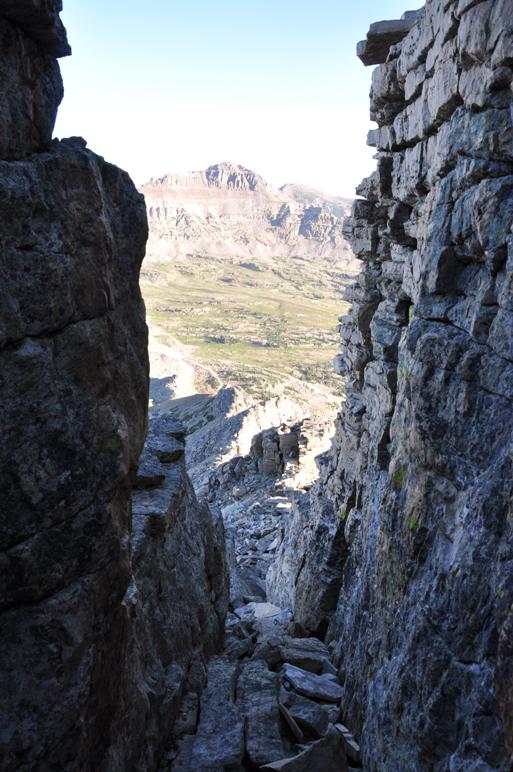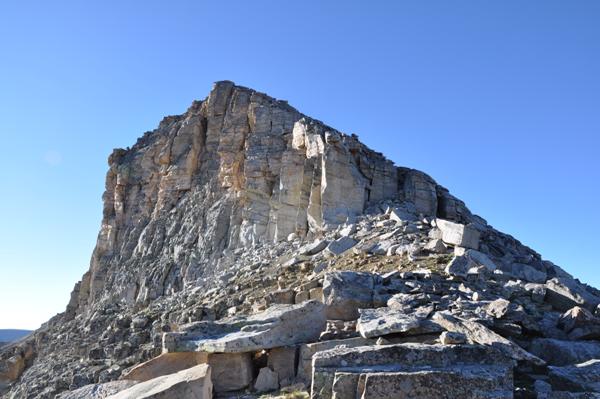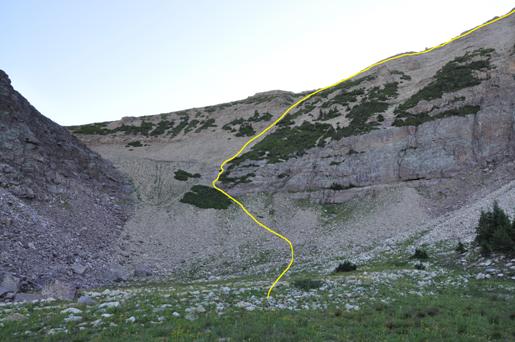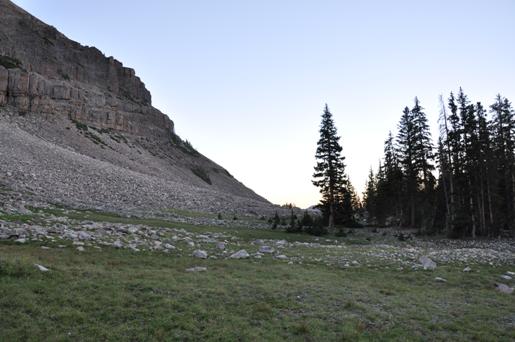 Cliffs west of Agassiz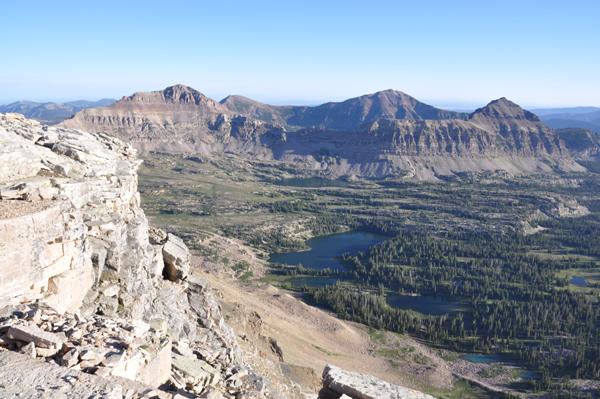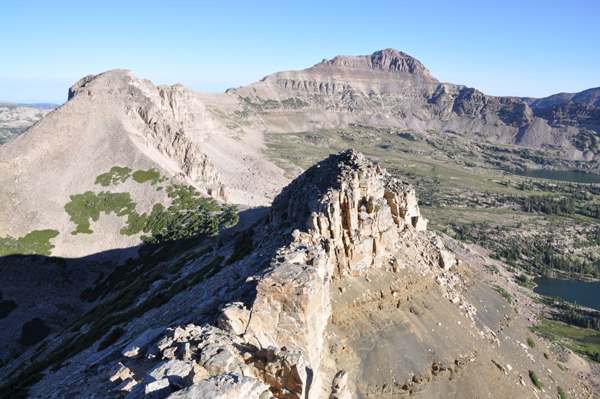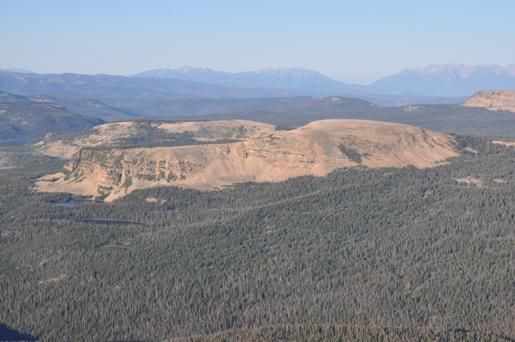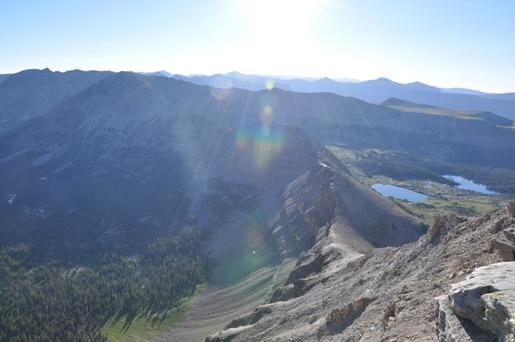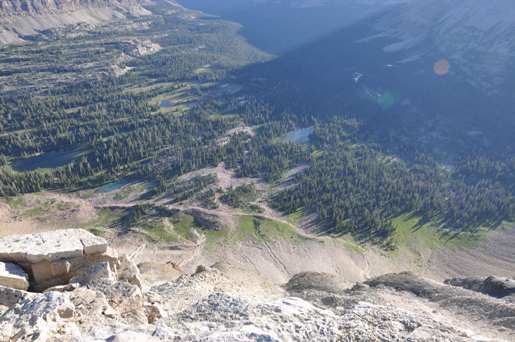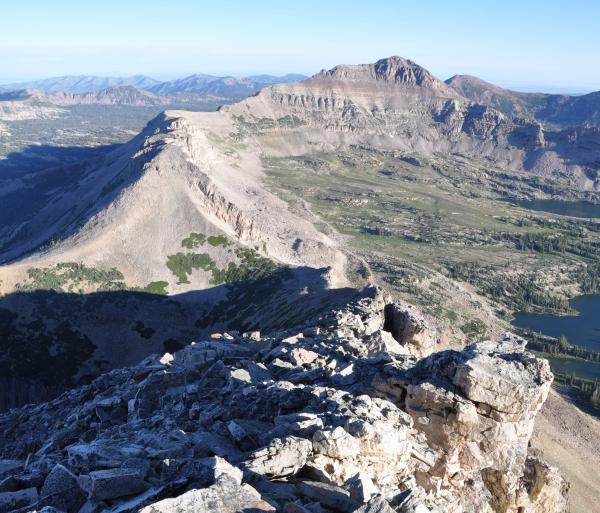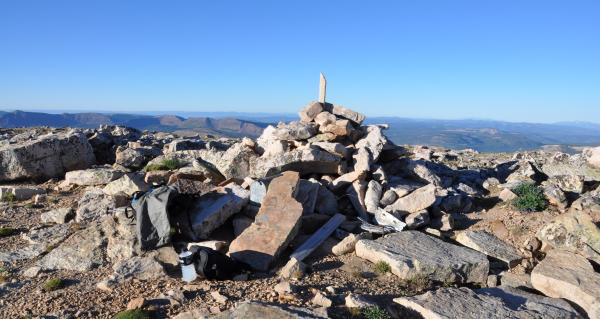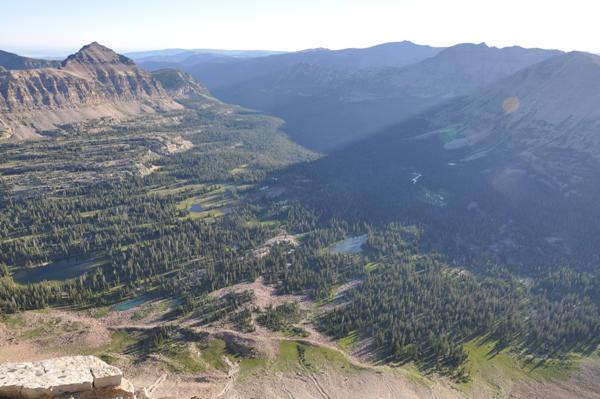 Northeast
Looking West
Rock chimney along the ridgeline