From the arch area, look up to the Old Courthouse visible to the east. Behind the courthouse is Kiener Plaza, a gathering place with waterfalls and sculptures. Continuing on beyond takes you through the City Gardens. Keep walking and you'll pass the civil courts building and reach more open space at the Gateway Mall and Milles Fountain. Then you can walk into Union Station. It's about a 12 block walk but it's the best walk in the city.
Is there anything to see in St. Louis other than that arch thingy? If you're on a serious road trip across the country...probably not. But, I was pleasantly surprised spending the night downtown that there are other attractions to enjoy in St. Louis.
St. Louis, Missouri
WillhiteWeb.com: United States Travel

Gateway Arch
Museum of Westward Expansion
St. Louis Union Station
Market Street
Old Courthouse
Leave it to the National Park Service to make things complicated. Lets start with the name. Instead of the Gateway Arch or St. Louis Arch, they call it the "Jefferson National Expansion Memorial"! Once you get inside through the long security line, you'll have to wait in line for overpriced tickets. Your ticket will be for the next available time which could be anywhere from 30 minutes to the following day. Once your time comes, you still have a series of sit and wait checkpoints which take over an hour as well. When you finally get into your elevator, you whisk up to the top in just a few minutes. The top can be very crowed and the views are out small windows you have to crawl into to view out. I just wasn't to impressed with the whole experience but I've always wanted to go up so it was worth it. Plan on several hours during the weekends or busy times.
While you wait for your arch ticket time, at least you can visit this museum. It is located underground, below the arch in the same place the tickets for the arch are sold. This museum is mostly pictures and writings on the wall. Exhibits are time period pieces or recreations of scenes. Basically its a museum with few exhibits. There are two films as well on a big screen.
How often do you go shopping and get an education? There are twenty-two exhibits mounted on railings inside the station, which is actually a mall now. All rail travel at one point had to pass through St. Louis and it was the largest terminal in the world. There is actually a lake at one end where you can rent paddle boats! Walk around and look at the architecture, shop and learn.
Location of the famous Dred Scott case, a slave who appealed to the Supreme Court in hopes of being granted his freedom.
Boat and Helicopter Tours
On the waterfront next to the arch is a few tour companies offering lunch or dinner cruises with a narrated history of the area. Or you can reserve a tour by helicopter for a birds eye view of the arch.
View of the city from the Gateway Arch
St. Louis City Hall building
Old Courthouse and the arch at night
The Gateway Arch
St. Louis Union Station
Kiener Plaza
Old Courthouse and the arch at night
Old Courthouse from under the Gateway Arch
Gateway Arch
St. Louis Union Station
View west from Gateway Arch
City Gardens off Market Street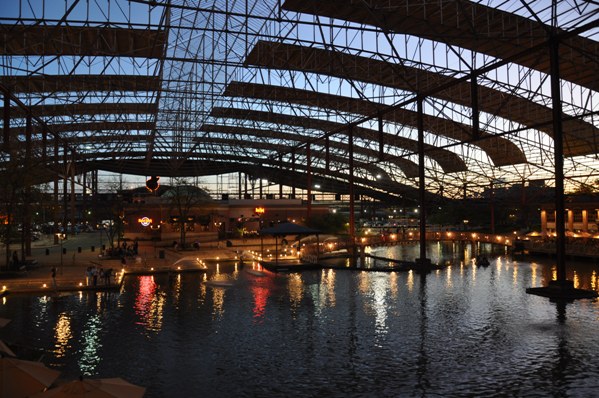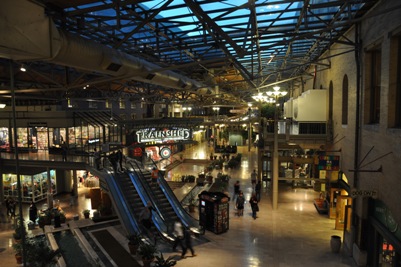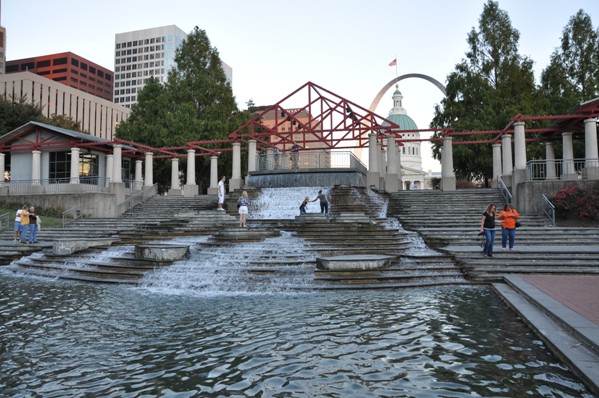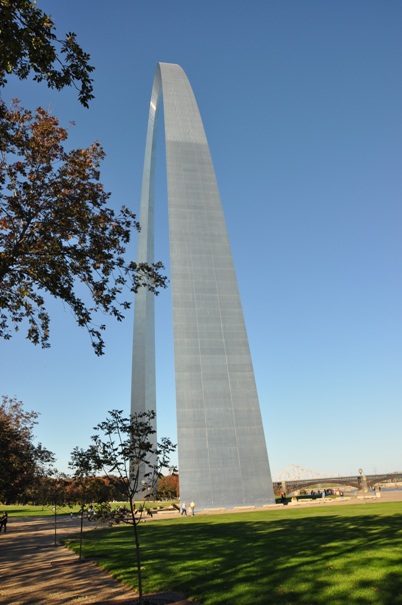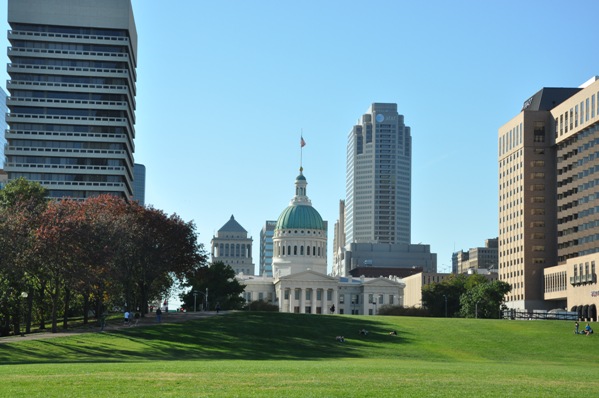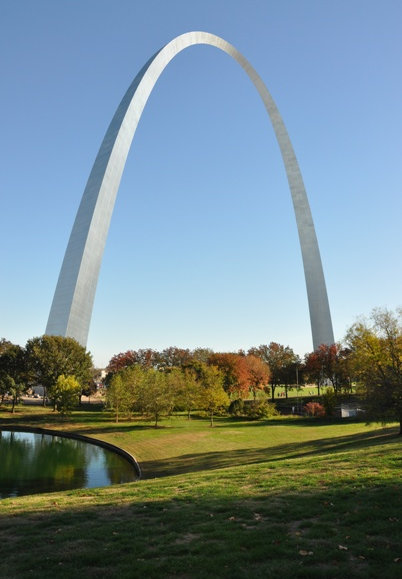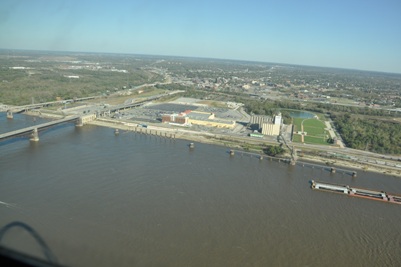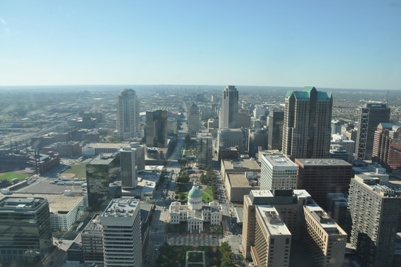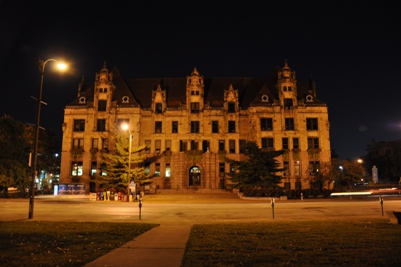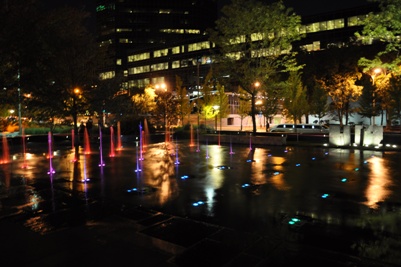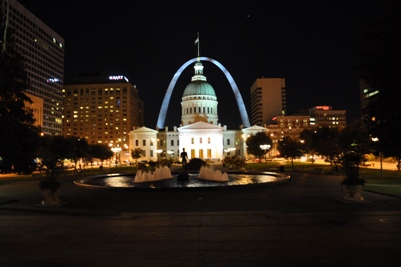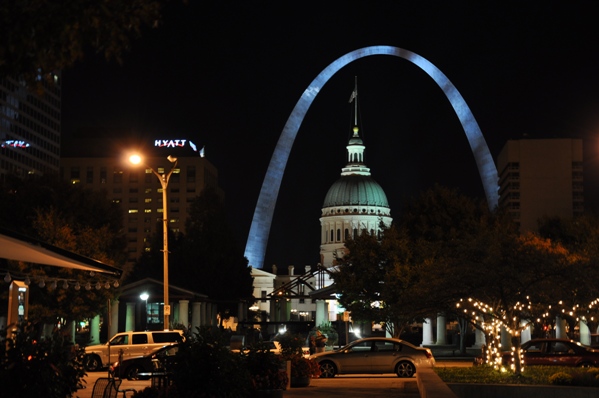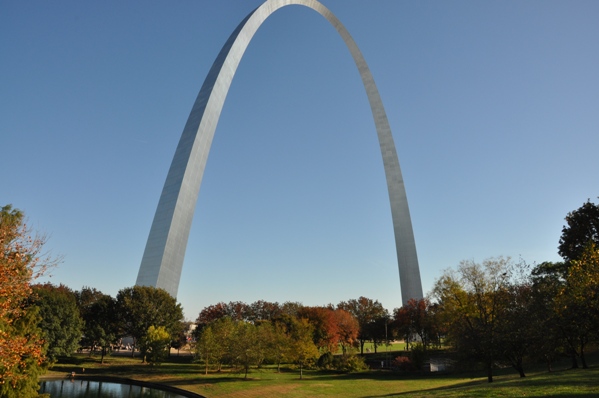 Gateway Arch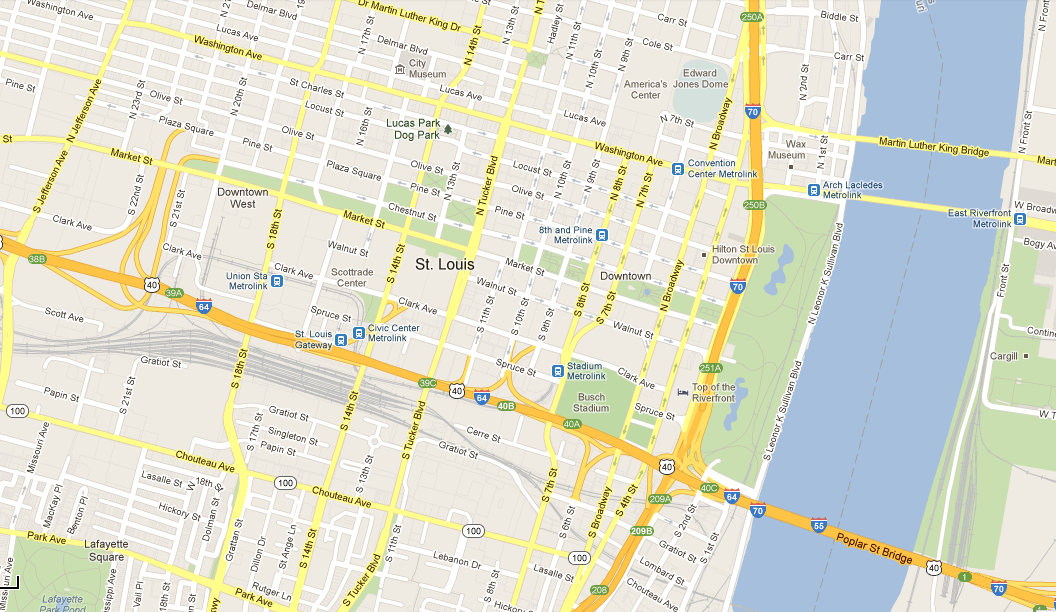 Map of the downtown area