Malcolm & Johnson Mountains
When the snow covers the higher mountains and the weather is wet to the west, these two Teanaway peaks are positioned well to avoid these issues. Their summits just break above the tree line. There is also an option here to make a great hiking loop doing both peaks along the way.
WillhiteWeb.com - Hiking, Climbing & Travel
Malcolm Mountain - Elevation 5,500 with 2,300 gain
Johnson Mountain (Goldwater Peak) - Elevation 5,220 with 2,000 gain
Distance: 10+ mile loop
Access: Paved
Access:
From SR 970, take the Teanaway River Road to the Beverly Campground. About a half mile beyond is the Johnson Creek Trailhead.
Route:
The trail immediately crosses the Teanaway River on a large bridge. Continue on the trail about a mile to a trail split. This is the loop, a left takes you up Johnson Creek to the north side of Johnson Mountain. Johnson could be climbed from several routes but the easiest I found was from the northwest saddle. A nice but steep climbers trail climbs the ridge all the way to the summit. For Malcolm Mountain, find the trail heading north from the same NW saddle where the climbers trail goes up Johnson. Where the map shows it skirting below Malcolm Mountain, a faint trail goes up an east ridge. Once on the east ridge, another trail is found going toward the summit, passing a large hunters camp in route. The summit is roomy with a memorial plaque cemented into the summit rocks. To continue the loop, the trail north from Malcolm is difficult to follow in places. But, there are many game trails and the brush is minimal so you'll eventually get back on track if you loose it. At the 4 way intersection between Malcolm and Koppen Mountains is a fantastic campsite, just north of the 4 way. Finish the loop by taking the Medra Trail back to the trailhead.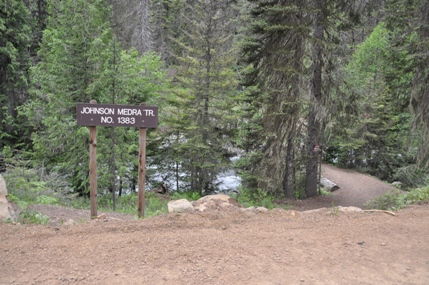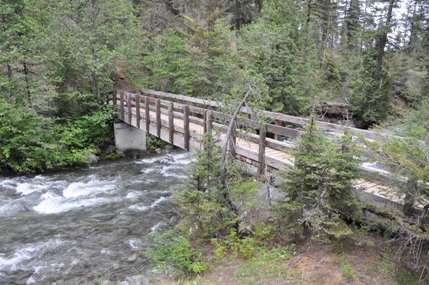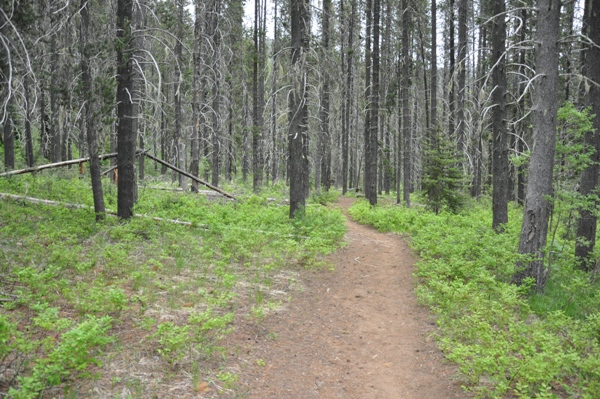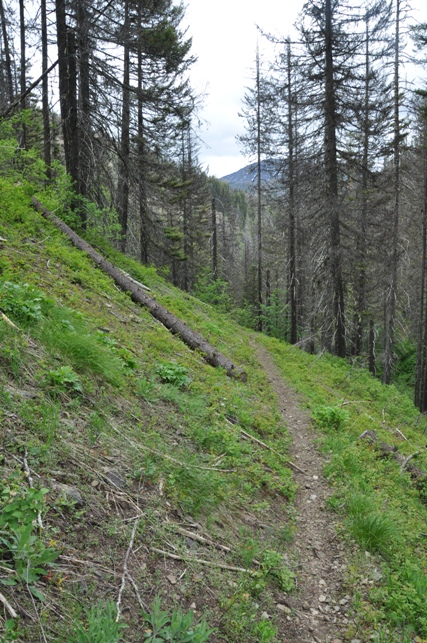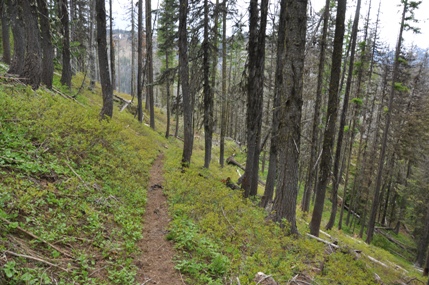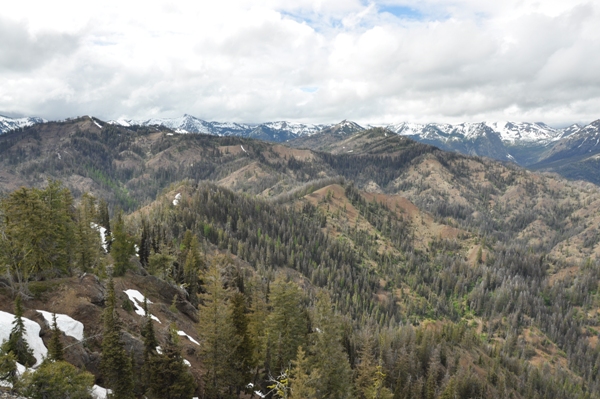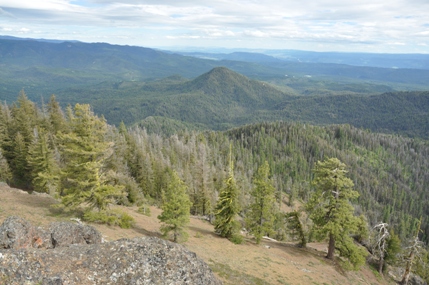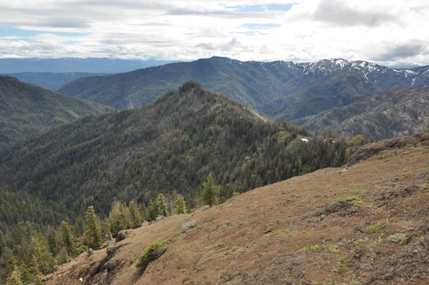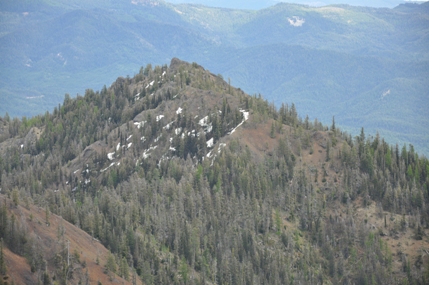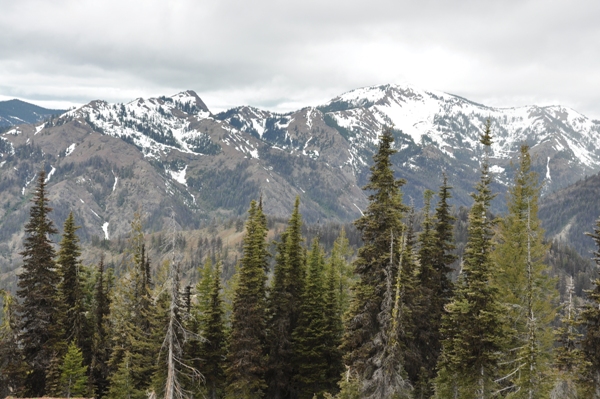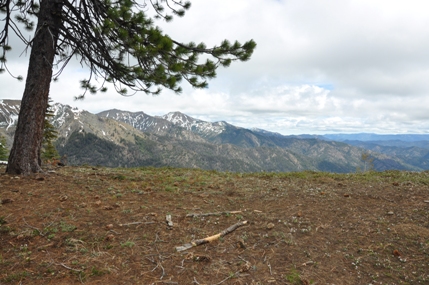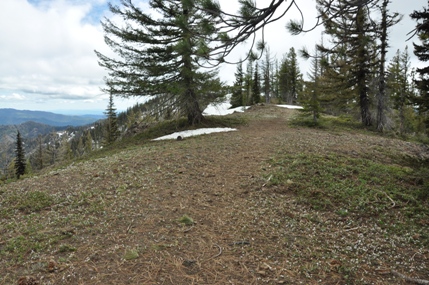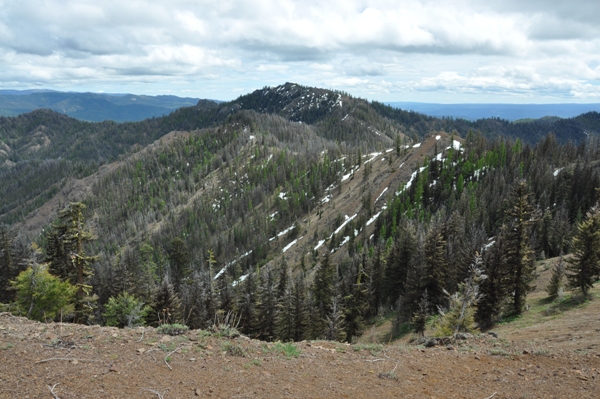 Looking north from Johnson Mountain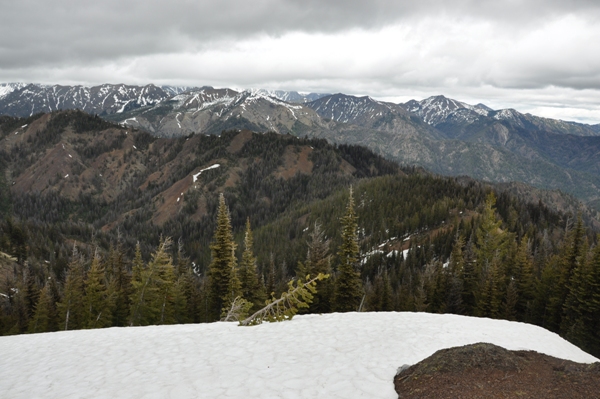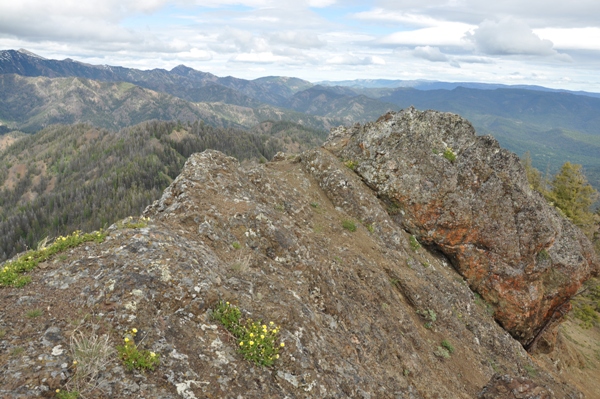 Looking east from Johnson Mountain
Looking east from Malcolm Mountain
West to Jolly Mountain from Malcolm Mountain
Johnson Mountain from the trail east of Malcolm Mountain
Johnson Mountain
Trail to Johnson Mountain
Trail to Johnson Mountain
Trailhead
Crossing the North Fork Teanaway
Trail to Johnson Mountain
View SE from Johnson Mountain
Johnson Mountain view
Camps at the trail junction at the north end of the loop
On the ridge at the north trail junction camp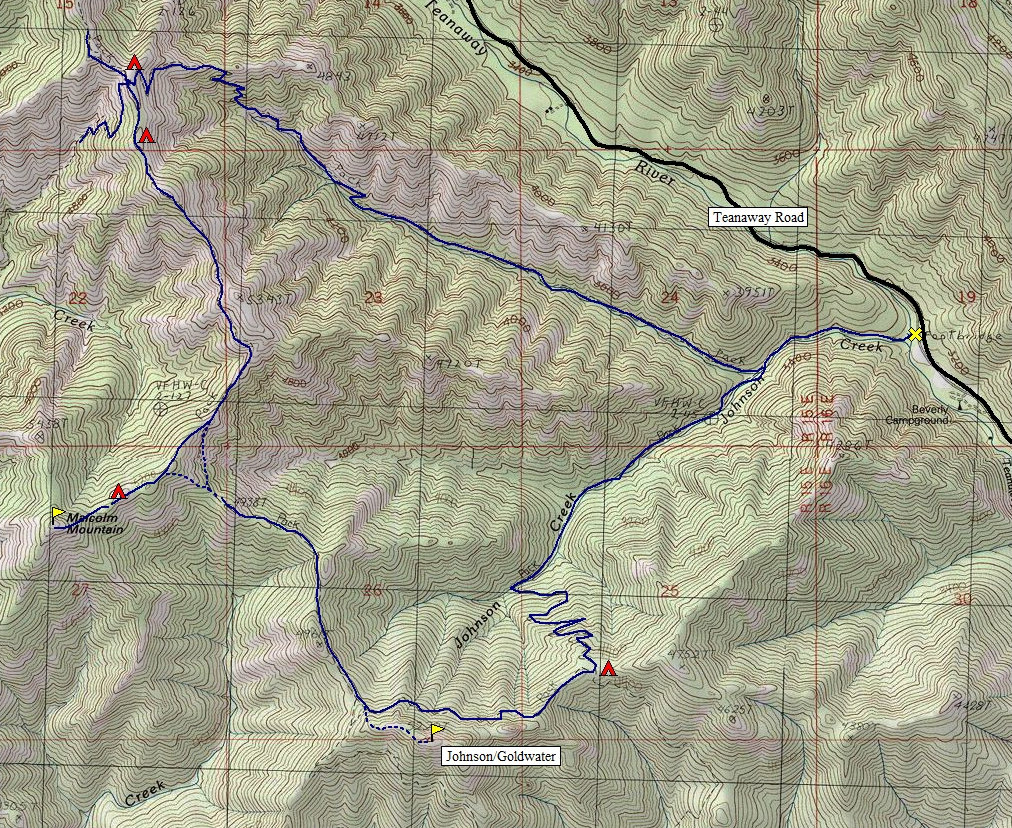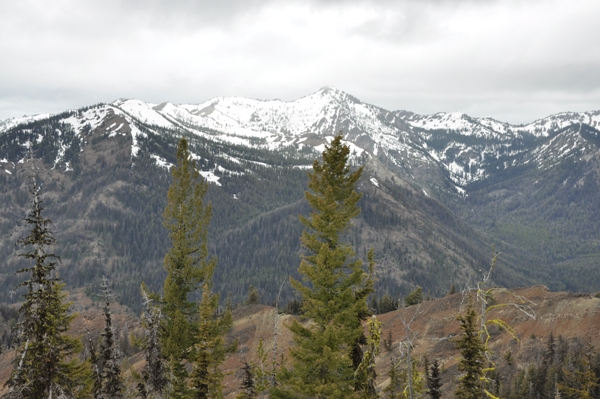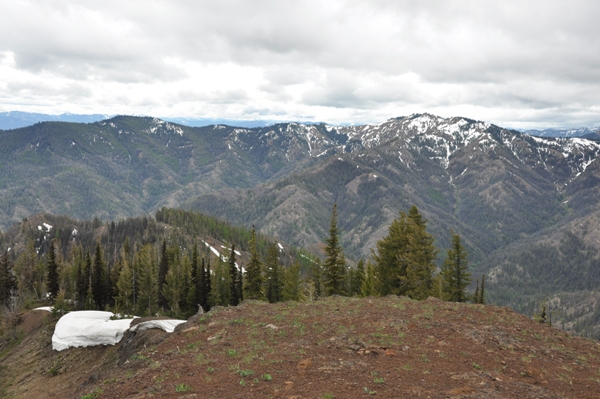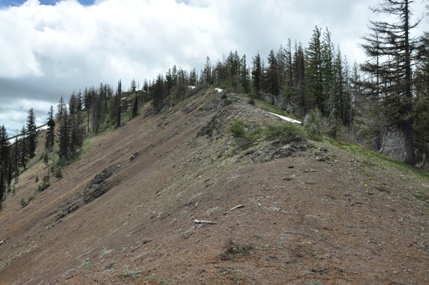 On the ridge
West to Skookum Mountain
Southwest to Yellow Hill & Elbow Peak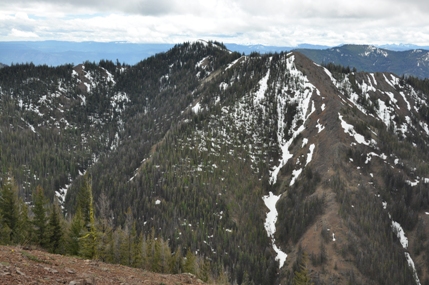 Malcolm Mountain from the NE