WillhiteWeb.com - Hiking, Climbing and Travel
Ingalls South Peak
Ingalls Lake is probably the most popular hike in the Teanaway Valley. Because the hike is generally pretty easy, many hikers have looked for something more from the lake. The south peak of Ingalls fits the bill. Scramble up for even better views of Mount Stuart and the other range peaks of the Teanaway and Enchantments. The nearby north peak is a bit higher but typically requires climbing gear.
Distance: 5 miles
Summit Elevation: 7,640 feet
Elevation Gain: 3,500 feet
Access: Good Gravel
Route:
Access:
Take the Esmeralda/Longs Pass trail for about 0.5 miles to an intersection. Take a right and follow the trail to the Long's Pass trail intersection. Take the left heading to Ingalls Pass. From the pass you will be able to see Ingalls Peaks. Follow the trail to the left as it makes a high traverse around the valley below. Pass campsites and start working up. The easiest route is the north ridge from the col between the North and South Peaks. Scrambling up to that point from the lakes is an easy boulder, slab and scree scramble or snow climb. Climb up the north ridge.

From just east of Cle Elum on I-90, take State Route 970. Drive about 5 miles and turn left on the Teanaway River Road. Follow North Fork Teanaway signs for 23 miles to the road-end at the trailhead parking lot.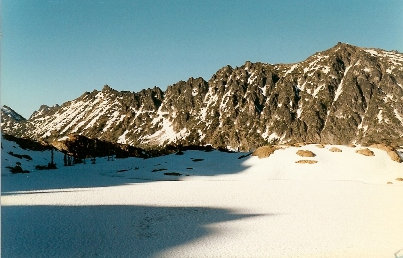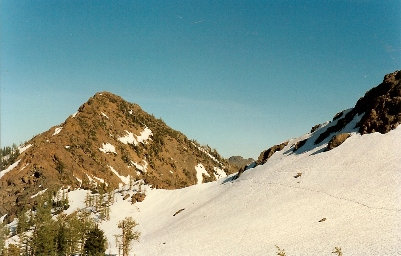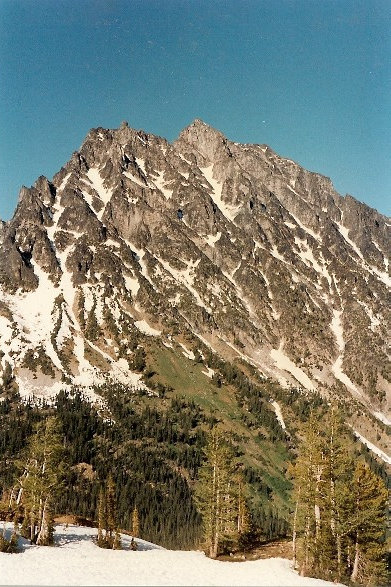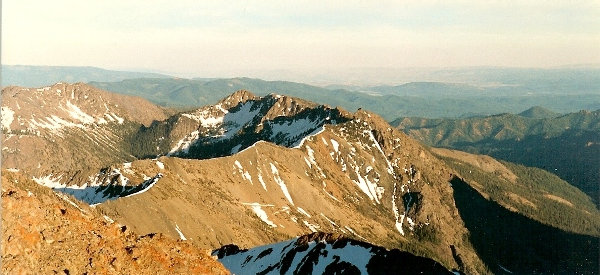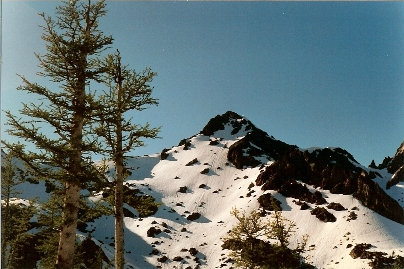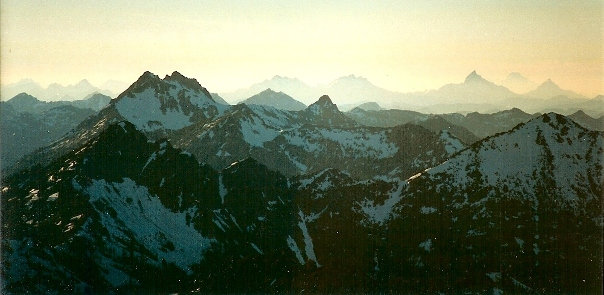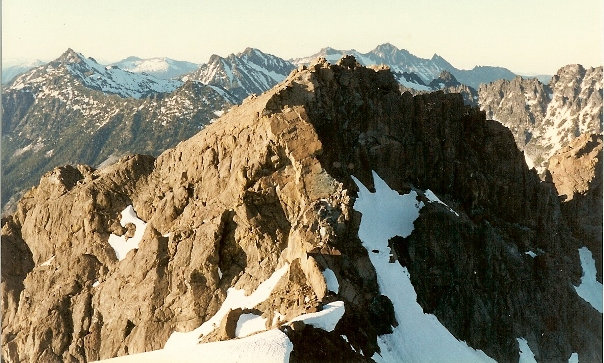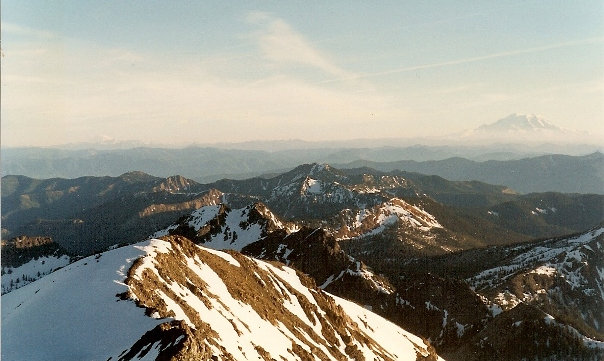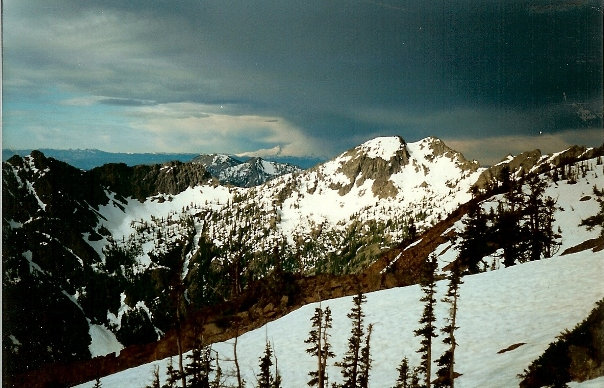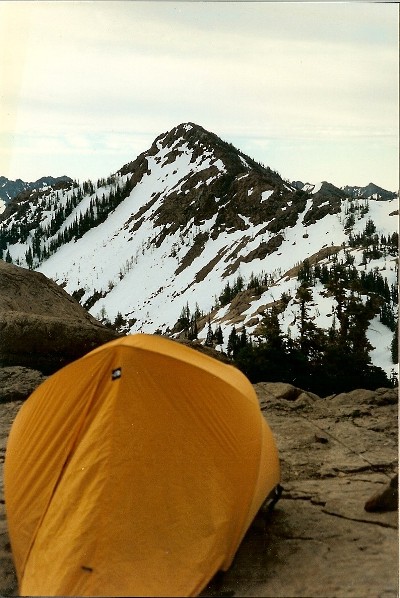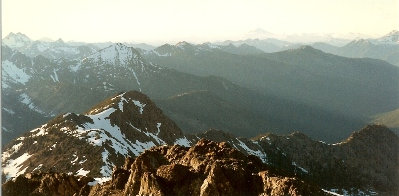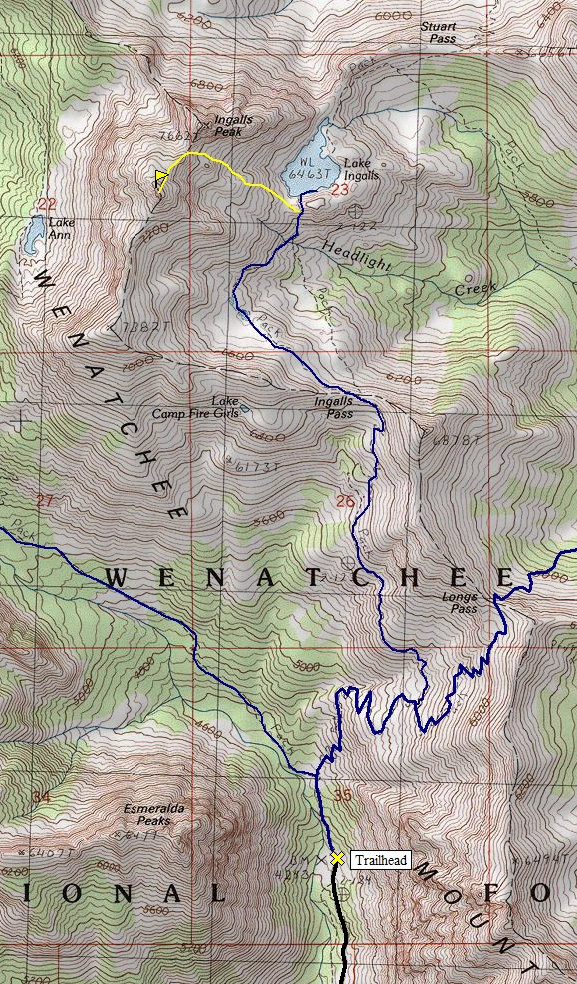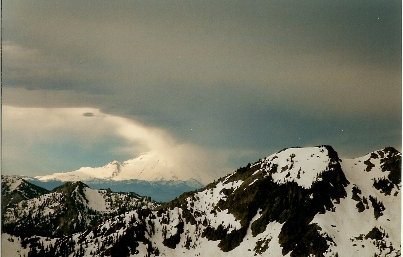 Ingalls Lake
Ingalls Pass & point 6878
Mount Stuart
Forture Peak area
South ridge of Ingalls North
Looking NW with Sloan and Baker in distance
From Ingalls Pass looking SE to Longs Pass area
West from Ingalls Peak
View toward Glacier Peak
Camping at Ingalls Lake
Looking south toward Mount Rainier from the summit
Zoom in to Rainier
South