New Jersey State Highpoint
Although a toll road takes you to the top of Mt. Mansfield, the highest point is reached by a 1.4 mile trail along the summit ridge. About halfway up the road we hit clouds never to emerge out. On top, it was cold with a wet wind blowing hard. Kathleen decided to just sleep in the car watching my son while I ran to the top. After jogging for 10 minutes on the trail, I had warmed up. Visibility was about 50 feet. My nerves were a bit rattled after yesterdays near death experience on Mt. Marcy but I continued knowing these were not thunder clouds. Just before the summit, I ran into another hiker who came up another trail. We celebrated on the summit for about 30 seconds before we both got out of there.
Delaware State Highpoint was very easy....it's in a neighborhood! In fact, they cut part of the sidewalk away instead of covering the benchmark. There was also a lookout nearby and there is some debate where the actual highest point is located. Just 5 minutes north of Wilmington, this highpoint is about 450 feet above sea level!
New Hampshire - Mt. Washington
4 Easy State Highpoints in the Northeast
www.WillhiteWeb.com: Your online resource for hiking, climbing and travel
Delaware State Highpoint - Ebright Azimuth
Vermont - Mt. Mansfield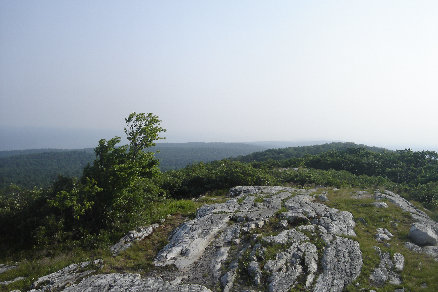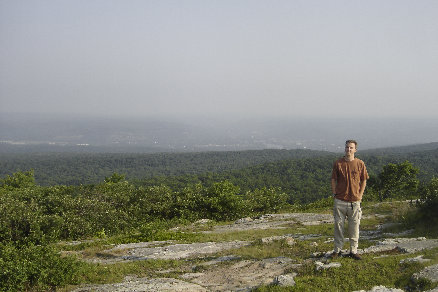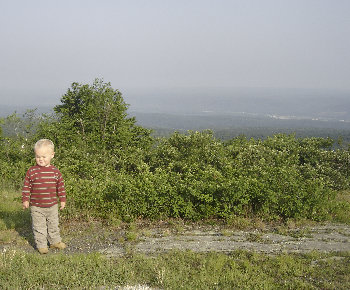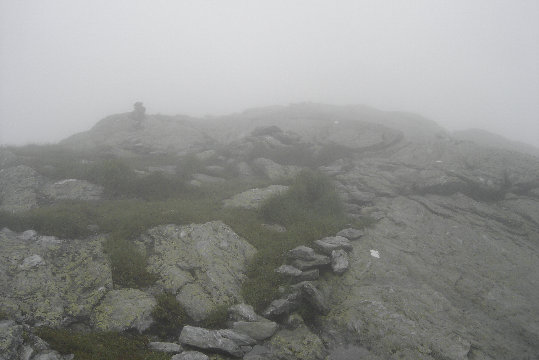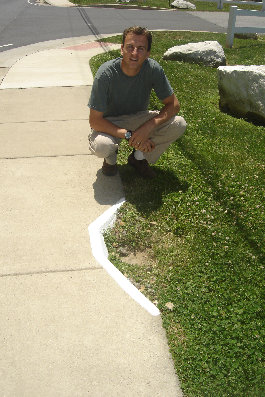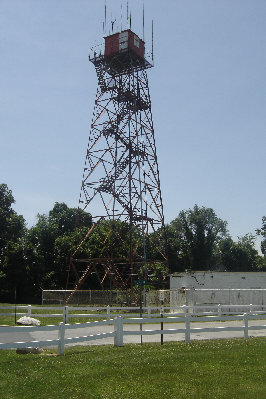 My biggest challenge getting to the top of New Jersey was the entrance gate. We arrived an hour early, having to wait for the morning attendant. Once in, the scenic drive up was quick and easy. From the parking lot, a few hundred feet up a paved walkway put us on top for the views. The lookout was closed for construction.
My wife and I visited Mt. Washington in the fall of 2001. I wanted to see what all the fuss was about being the "highest recorded winds on earth". I still think it's only because you have a station on top to track the winds. Overall, it's a nice place to visit.
The view near the summit of Mt. Mansfield
The highpoint of Highpoint State Park
A bit hazy on the summit
Maverick claims his second state summit
Views from the top of New Jersey
Ebright Benchmark was found below the sidewalk
From the benchmark, you can see the lookout tower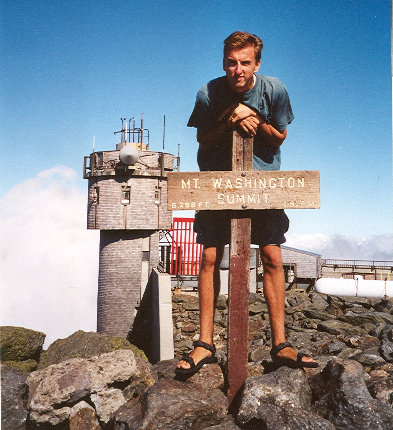 The famous Mt. Washington