Hiking to the top of Arkansas is a cinch. The hike is an easy half mile walk in the woods. The forested summit has some nice improvements like a large sign, nice summit register and benches. There are no views but a few turn outs on the road up Magazine Mountain allow you to see just how high you are. Magazine Mountain is one of the few mountains with over 2,000 feet of prominence in the central part of the U.S. The highpoint is also known as Signal Hill and labeled so on all the signs.
Mount Magazine - Arkansas Highpoint
www.WillhiteWeb.com: Your online resource for hiking, climbing and travel
Distance: 0.5 mile
Elevation Gain: 225 feet
Summit Elevation: 2,753 feet
Access & Route:
Take highway 309 to Magazine Mountain State Park. At the visitors center, take paved USFS 1605 road to a Y, then go right. At Cameron Bluff Campground, park at the entrance. There are a few spots in the dirt. Cross the road to find the trail with a sign saying "Signal Hill Trail To Highpoint". Shortly after starting there is a register and trail fork. Go right and it will take you to the top.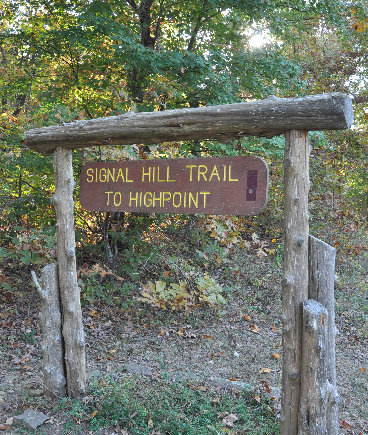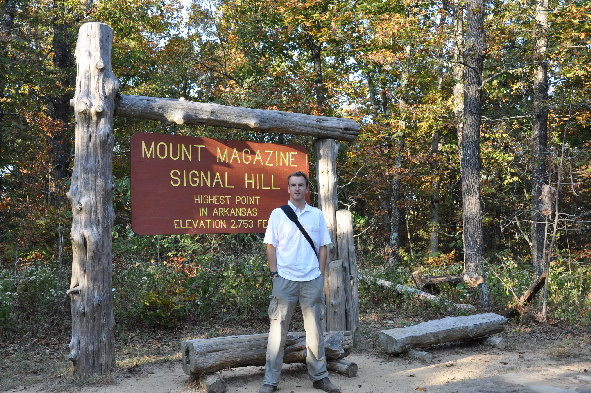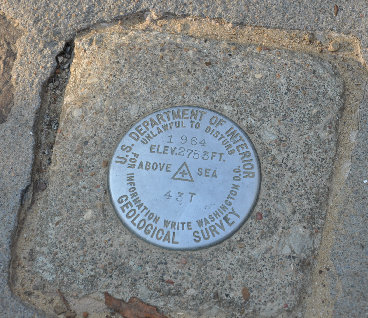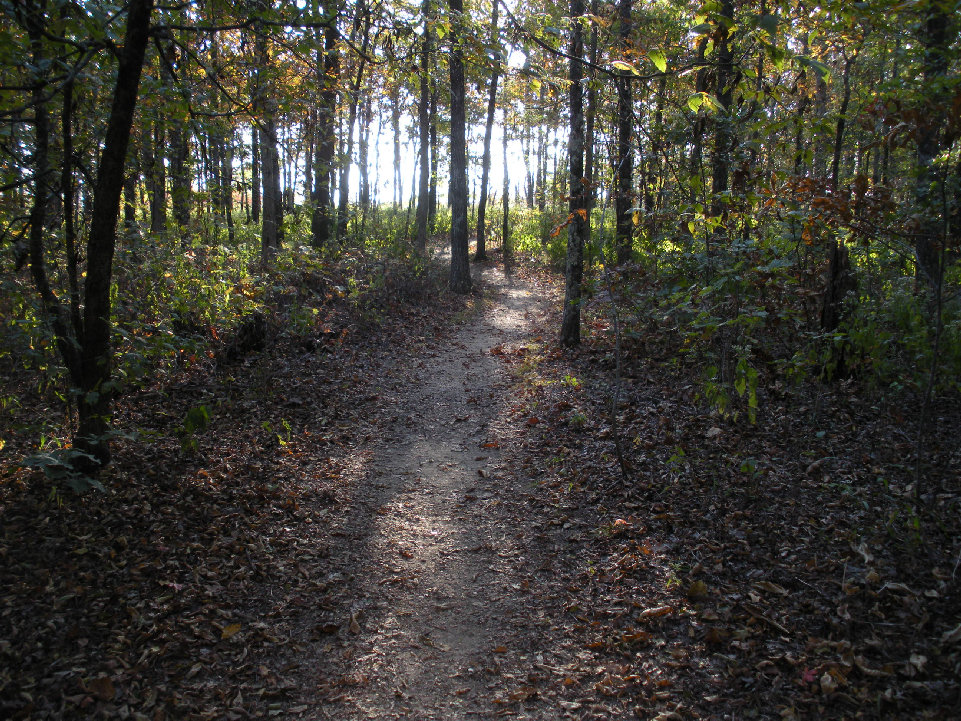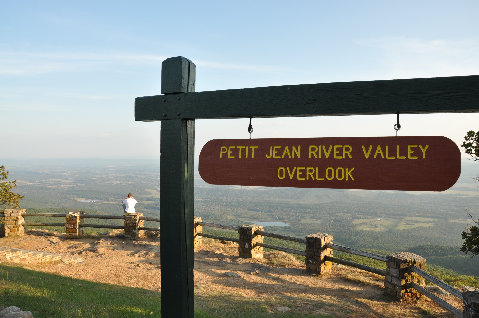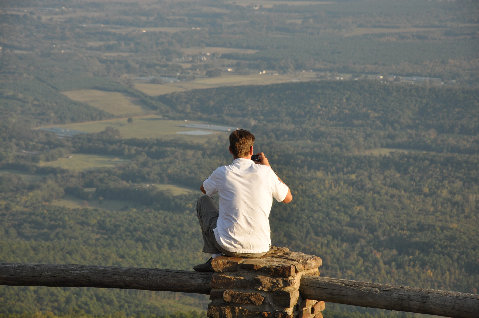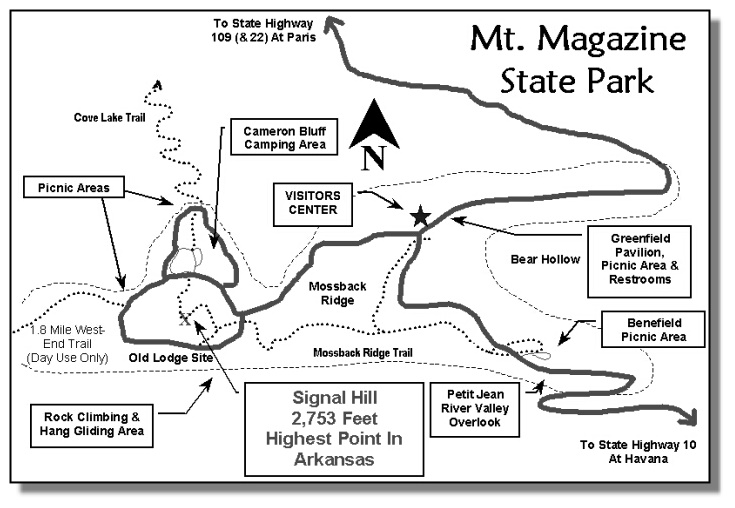 View from Petit Jean River Valley Overlook
Petit Jean River Valley Overlook
Taking pics at Petit Jean River Valley Overlook
The trail from the summit
On the summit of Mount Magazine
Mount Magazine benchmark
Mount Magazine (Signal Hill) trailhead sign