Black Hills of South Dakota & Wyoming
One of the most popular destinations in the region, the Black Hills of South Dakota are packed full of natural and tourist attractions. Spending several days here will allow you to see the following and much more.
Mt. Rushmore National Monument
Every American should visit Mount Rushmore once in their life. Rushmore is the "Shrine of the Black Mountains" and the only sight my family visited in the area on a nation wide road trip when I was young. I always wanted to return and hike the Presidential Trail to the base of the carvings. Turns out it's only a half mile, paved and almost a level walk.
Wind Cave National Park
Wind Cave is one of the worlds longest cave systems. Having said that, it's the most boring cave I've ever been in. Because the cave has little water seeping in, there are no interesting formations growing. It's just rock tunnels and there aren't even large rooms which make other "dry caves" at least interesting. Several different tours are available (we did the Natural Entrance Tour) but I doubt others are any good. The park lands above the cave are full of trails. We hiked up Rankin Ridge to a lookout, the highest point in Wind Cave National Park. The trail is shown on park maps, about a mile climb with maybe 400 feet of gain. Good views and overview of the area.
Custer State Park
"Custer State Park is the second largest State Park in the US" I was told by the entrance lady as she charged me a ridiculous $15 (cash only) to enter. Nothing in this park is worth that kind of fee! I was turned away because I was 2 dollars short. Luckily, after a deep search through the car I eventually found the rest in small change and returned to the entrance. One highlight is a spot on the Needles Highway Scenic Drive where you drive through a narrow tunnel. The rock formations here are interesting as well. There are several other scenic drives within the park but most are just scenic "for the area". At Sylvan Lake are several trailheads, one which goes 3.5 miles to the state highpoint of Harney Peak. The lookout at the top is worth the hike.
Keystone
Hot Springs is a tourist town worth a drive through or short walk on its main street. Within the city is an amazing exhibit called "Mammoth Site". This is the worlds largest mammoth research facility where an active dig of mammoths is being conducted. The entire dig site is covered and part of a tourist experience where you can watch paleontologists dig. The site was once a sinkhole with water that attracted the mammoths but trapped them once inside. Dozens of mammoths as well as other animals have been found in this one small location.
Hot Springs and Mammoth Site
Bear Counry USA
Devils Tower National Monument
Just inside Wyoming, Devils Tower is a 867 foot tower of column basalt formed from cooled magma underground. The surrounding terrain has since eroded away and now the rock is exposed and above ground. Devils Tower is a climbing paradise with over 220 routes and 5,000 climbers a year attempting it. There is a nice 1.3 mile trail around the monument that should be part of any visit.
Keystone is a tourist town at the base of Mount Rushmore. Along with all the hotels are tourist traps, alpine slides, train rides, gold mines and museums. The main street has a nice boardwalk in front of the shops resembling old west times. We visited the National Presidential Wax Museum which was cool but our young kids got bored.
It's like going to the zoo but staying in your car. Plus the added risk a bear could trash your vehicle if he smells something he likes inside. This was really unique and an amazingly close-up way to watch bears in an (un-natural) environment. Other than bears were wolves, deer, elk, coyote, mountain lions, buffalo, bighorn sheep and more.


Ranger talking before entering the cave
Cave tour is mostly downhill with an elevator at the end
Rankin Ridge Fire Lookout in Wind Cave National Park
Mammoth Site in Hot Springs
Custer State Park, Needles Highway Scenic Drive highlight
Needles Highway in Custer State Park
View at the end of the Presidential Trail
Walking up to the viewpoint at Mount Rushmore
Profile view
The shops of Keystone
Arctic Wolves at Bear Country USA
Keep the windows rolled up...Bear Country USA
Wind Cave National Park
National Presidential Wax Museum
Climbers on the easiest route I could see up Devils Tower
Hiking the trail around Devils Tower
Nice trails in pine forests
"Lets go higher"
Devils Tower from a distance
www.WillhiteWeb.com: Travel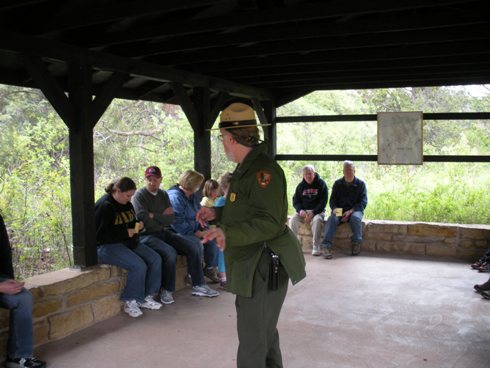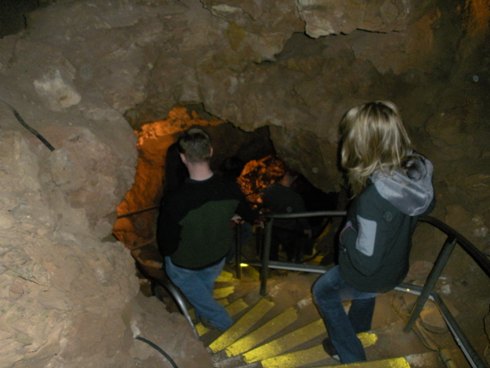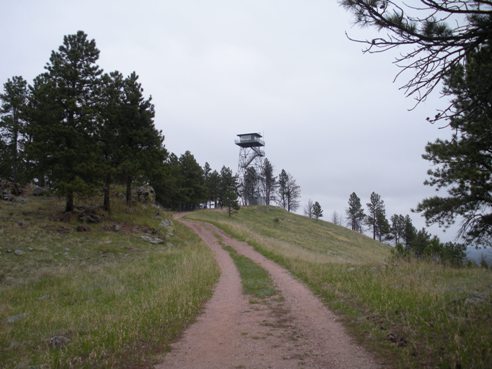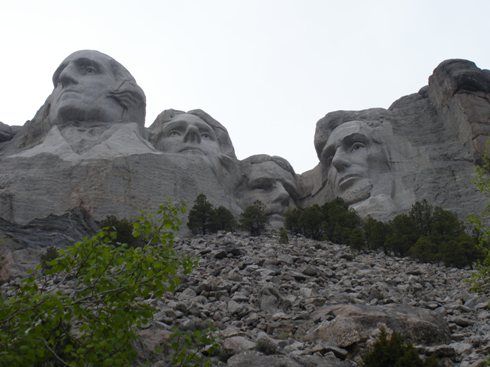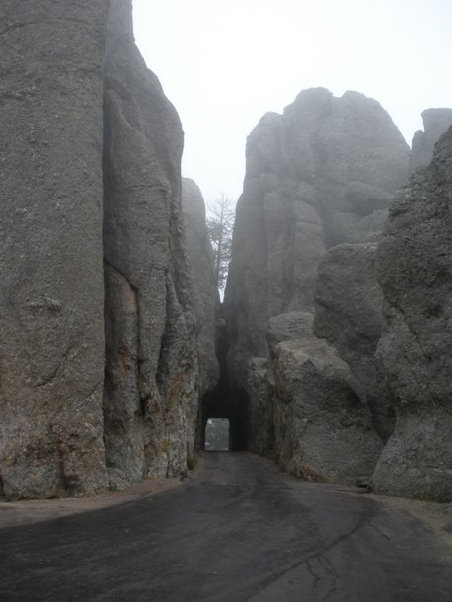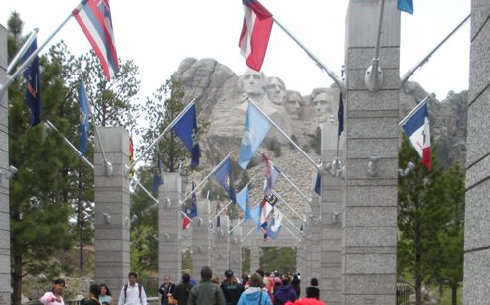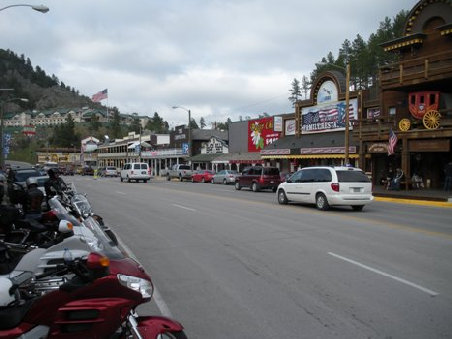 Town of Keystone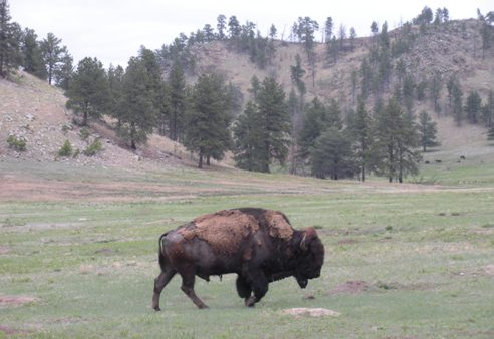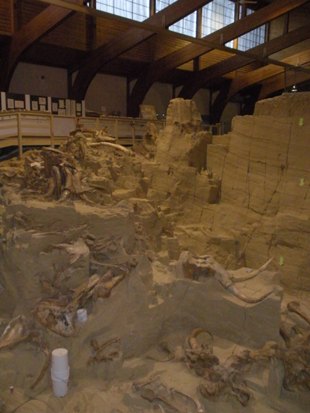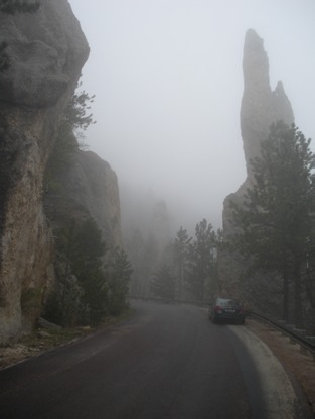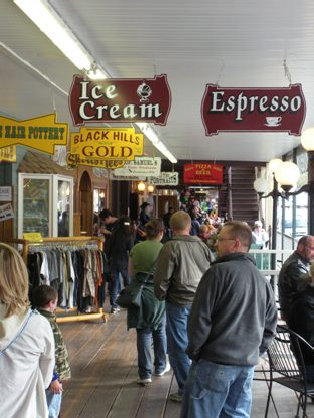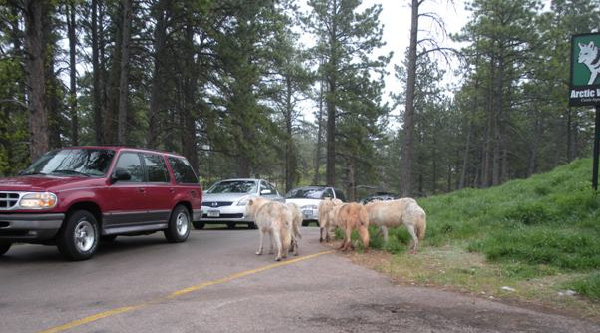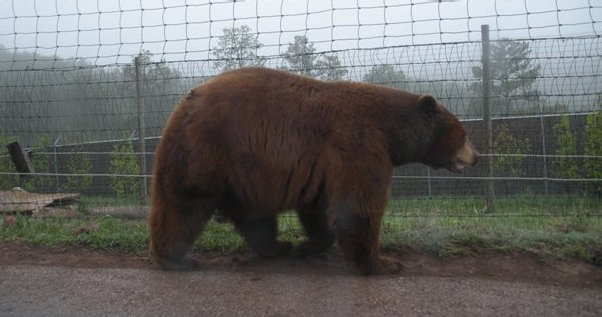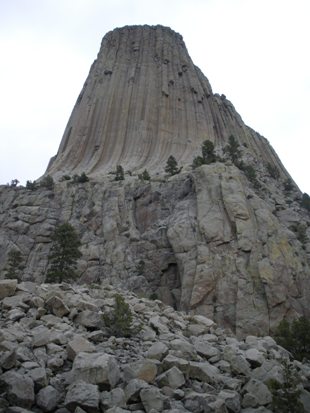 Devil's Tower