From Seattle take I-90 to exit 32 (436th Avenue SE). Turn left (north) over the freeway and drive 0.5 mile to North Bend Way. Turn left, and in 0.25 mile turn right on Mount Si Road. The trailhead parking lot is on the left, 2.5 miles down the road.
WillhiteWeb.com
Mount Si
What is likely the most popular trail in Washington, Mt. Si is a must hike at least once. Although the trail is in the forest canopy the entire time, it is the summit view that keeps them coming back. The trail is also used by hikers and walkers to get and stay in shape. Mount Si is low elevation so the snow is usually minimal and always compacted by other hikers.
Distance: 4 miles
Summit Elevation: 4,161 feet
Elevation Gain: 3,500 feet
Access: Paved
Mount Si Route:
Mount Si Access:
From the large parking lot, the trail climbs for two miles to a short break at Snag Flat, an old burn area. Another two miles gets you to the top where you break out of the trees. At the summit, there are several viewpoints to look around at. At the top is also "The Haystack" which needs to be scrambled to reach the highest point. This scramble is not for those who fear heights. The last few feet are uncomfortable for many visitors with severe exposure. The views atop the rock are no better than those you'll enjoy from the meadows at its base.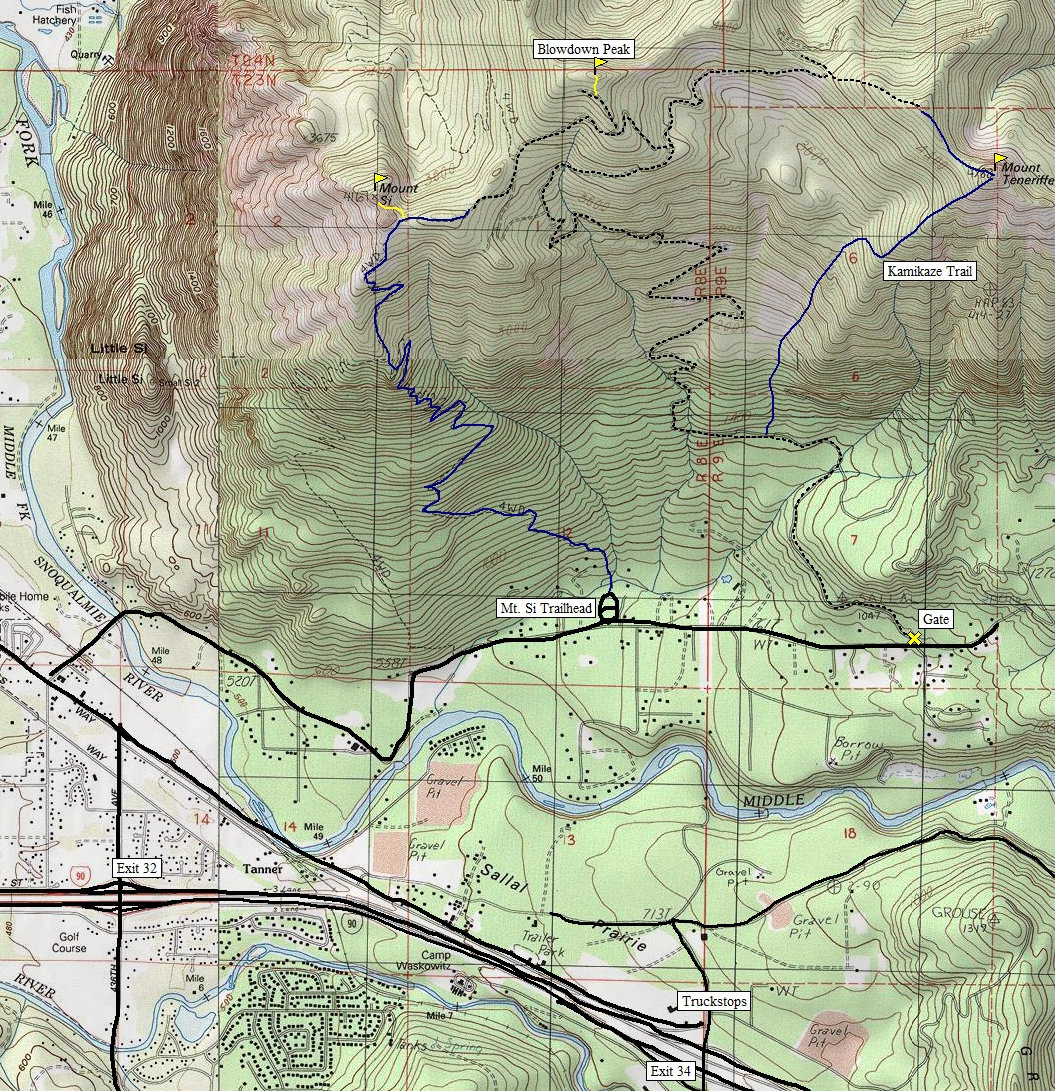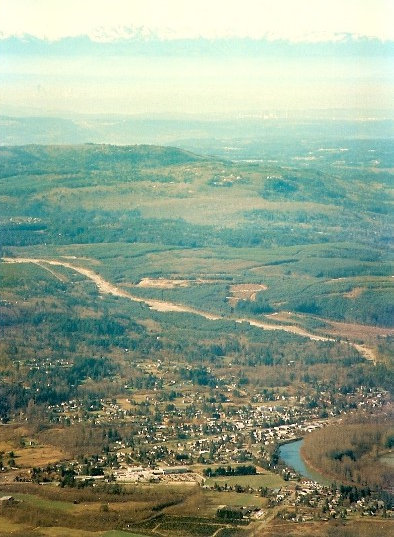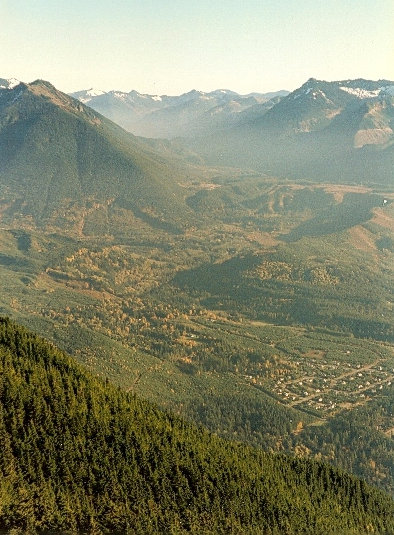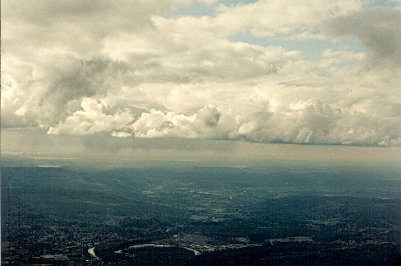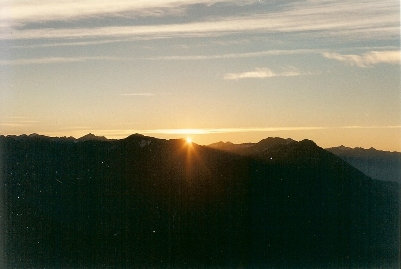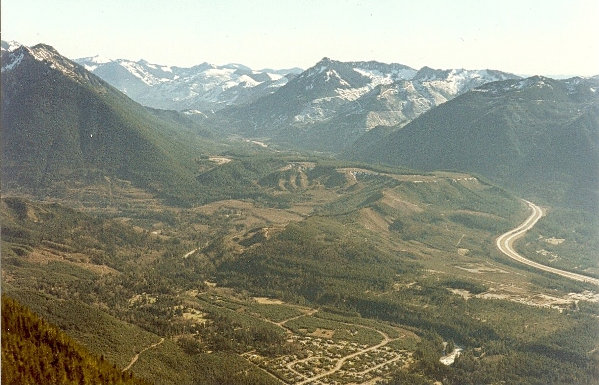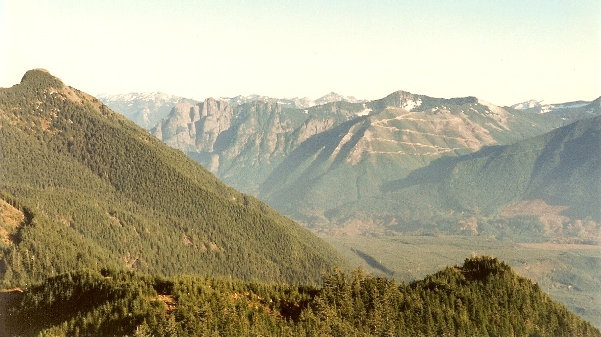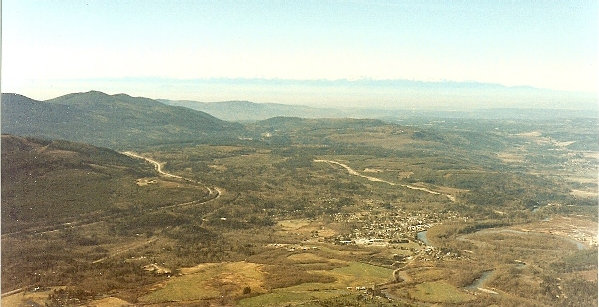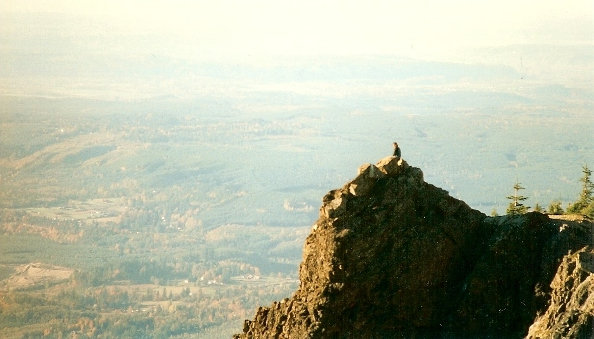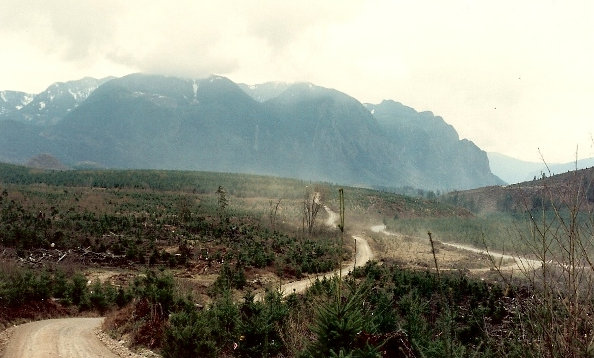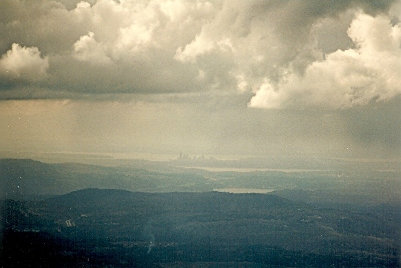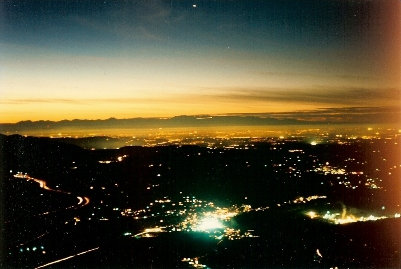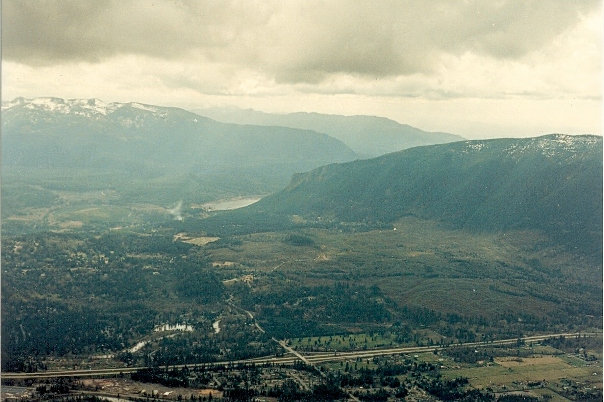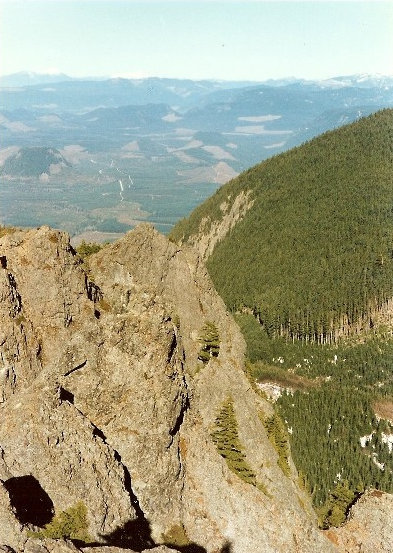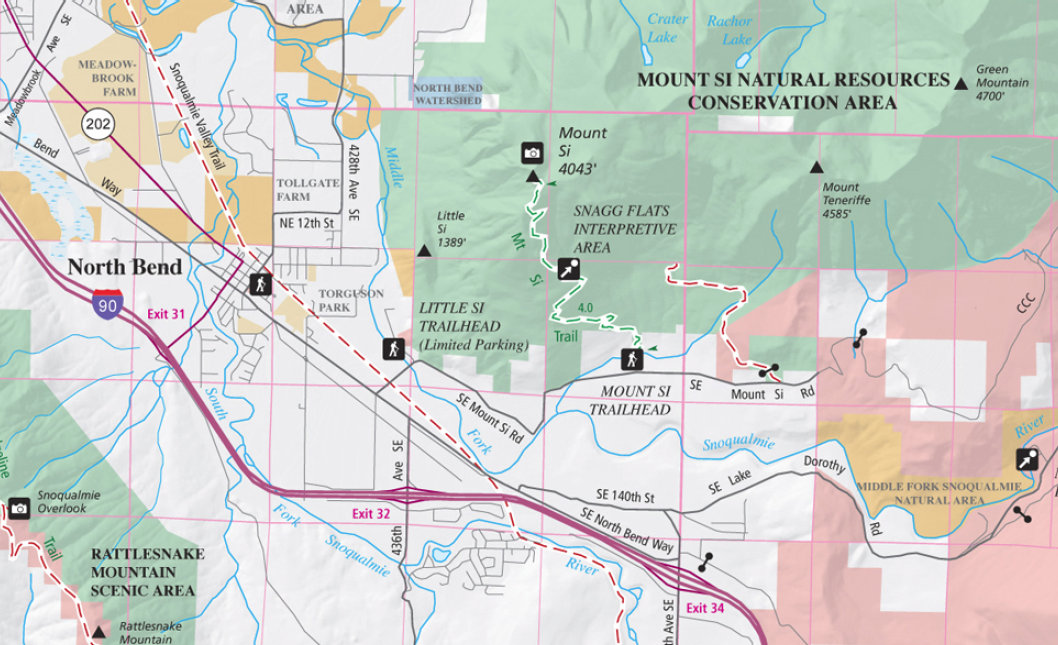 Looking across North Bend to Rattlesnake Ledge and Rattlesnake Lake
Sunrise to the east
Puget Sound Lights from the summit
Puget Sound Lowlands
Looking up the I-90 Corridor
Looking up the I-90 Corridor, Mailbox Peak on left
Start of the Middle Fork Snoqualmie Valley with Mount Teneriffe on left
Puget Sound on a cloudy day
Buildings of Seattle and Puget Sound
Snoqualmie Valley, Puget Sound, Olympic Mountains
Hiker enjoying the smog
Looking north
Mount Si block from the North Fork Snoqualmie Road
DNR Map of the Mount Si Natural Resources Conservation Area
Lookout History:
The 1918 Division of Forestry Annual Report said, "Mt. Si lookout was established jointly by the association and federal forest service. It commands an excellent view of the north, east and middle forks of the Snoqualmie Valley. It was operated by the association for a period of about six weeks during the season of 1917." The lookout had telephone communication. Another source says abandoned 1925.