WillhiteWeb.com - Hiking, Climbing and Travel
Dirty Harrys Balcony
Distance: 2.5 miles
Balcony Elevation: 2,600 feet
Elevation Gain: 1,300 feet
Access: Paved
Access:
Route:
Hiking to Dirty Harry's Balcony is one of the easier vistas along the I-90 corridor. The hike is a good early season choice or when clouds are blocking the mountain top views. The views are great of familiar peaks and the crowds are usually slim. Harving Manning named this area after Harry Gault, the logger who built many roads and harvested much the area. You can even look for old Harry's truck, it is still hiding up there if you know where to look (somewhere along Museum Creek I'm told). If you want to continue hiking even higher, the road continues to the top of a minor mountain called Dirty Harry's Peak, but it is another 2,000 feet of gain!
Follow I-90 from North Bend to Exit 38. Turn right onto old U.S. Route 10 and follow the old highway two miles, passing Olallie State Park and passing back underneath I-90, to a yellow gate marking the entrance to the State Fire Training Center area. If heading west on I-90, take Exit 38, turn right, and the yellow gate is less than 1/4-mile away.
Park in the paved parking lot before the gate. The trail starts 0.6 miles up on the right where two concrete blocks sit at the entrance to the route.
After walking the road, follow the viewless rocky trail up Dirty Harry's Logging Road 1.5 miles until the route forks, at elevation 2540. Turn right and follow the path a half mile to Dirty Harry's Balcony, a rocky outcropping offering great views of the Snoqualmie River Valley.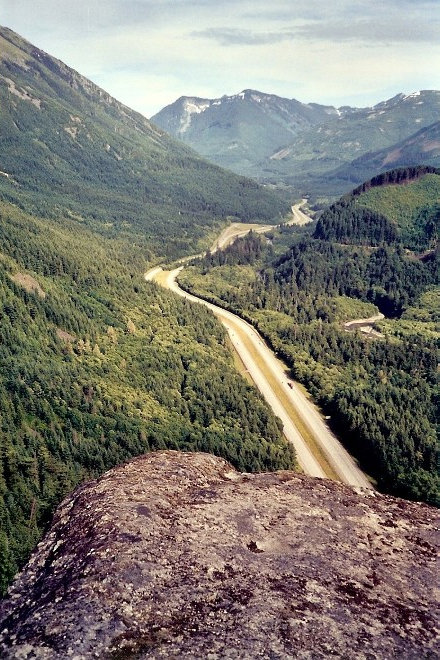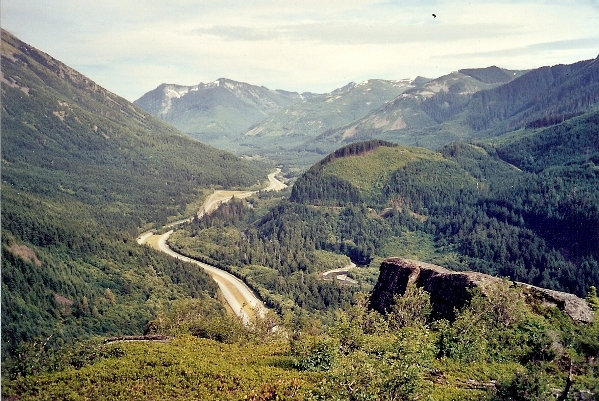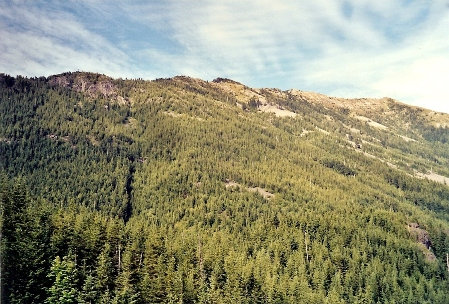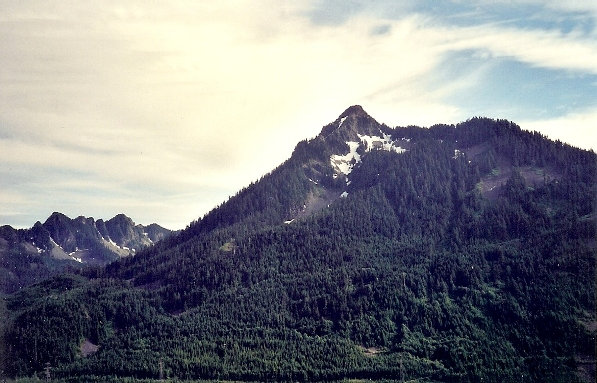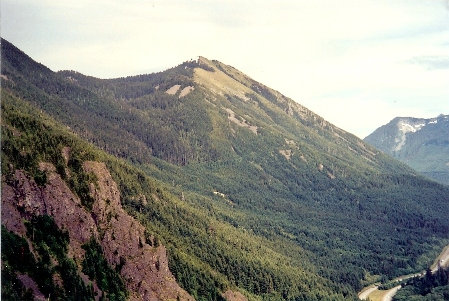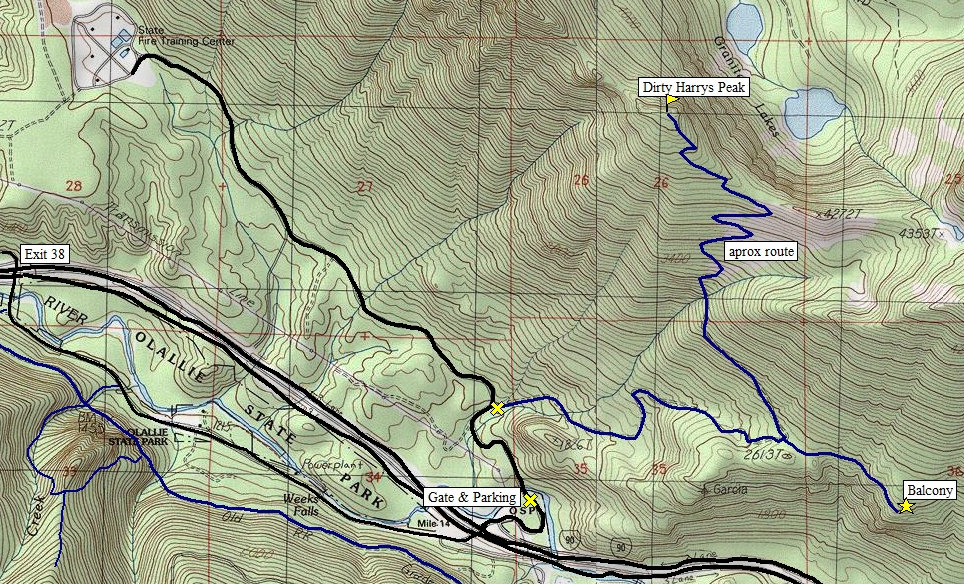 McClellan Butte
Looking east toward Snoqualmie Pass
Looking east toward Snoqualmie Pass
Looking up at Web Mountain
Mason Creek Valley on left of Bandera Mountain