Floating Island is one of the most unique places in Utah. The landmass is isolated out in the salt and mud flats of western Utah. The island is attached to the nearby Silver Island Mountains by a narrow gravel causeway. The name results from the appearance it gives as you view the Floating Island from a distance, it appears to float above the desert floor.
The landmass is very noticeable as you drive I-80 across the Salt Flats east of Wendover.
Floating Island
Distance: 1 mile
Elevation Gain: 886 feet
Summit Elevation: 5,109 feet
Access: Level 2
Take the Bonneville Speedway exit (#4) just east of Wendover. At the top of the ramp, go north following signs toward the speedway. (Gas station located here). Go about a mile to a big curve in the road. Take a left on a small paved road which goes up to Leppy Pass. In a short distance, a (second) dirt road branches right with some information signs shortly up this dirt road. Follow the dirt road (Silver Islands Loop Road) as it travels along the eastern side of the range. This is a nice graded road that any car could manage. At the north end of the range as you get close to Floating Island, look for a side road heading in the general direction of the Island. Follow this road as it works slowly to the mud flats, then crosses them putting you directly under the summit. Pick a spot to park.
Access:
Route:
You could climb just about anywhere up Floating Island and reach the summit. But, a massive north face cliff will force you to do the final segment from the south side.

www.willhiteweb.com - Hiking, Climbing and Travel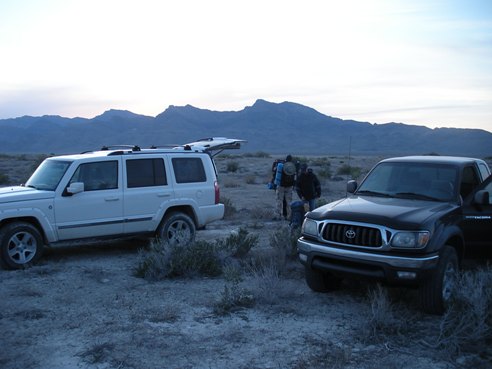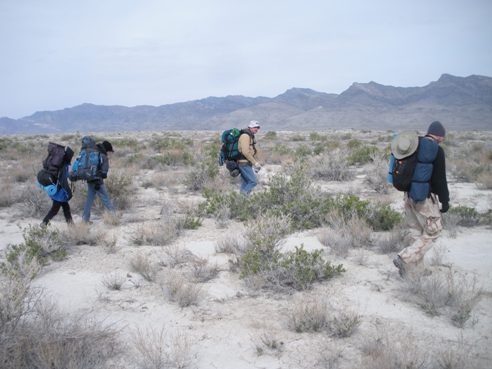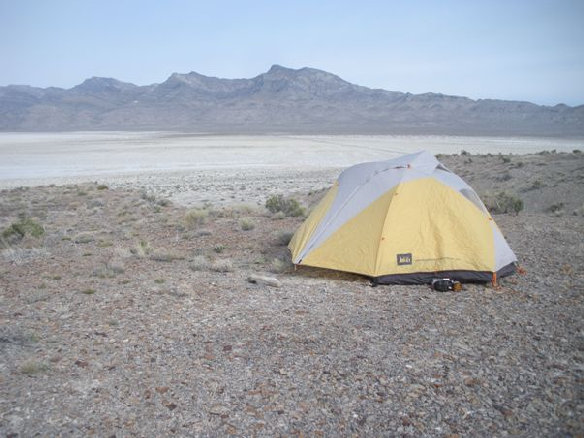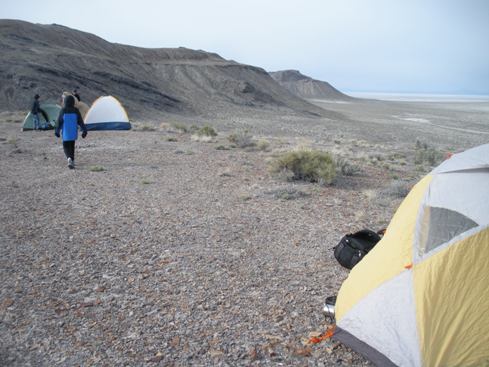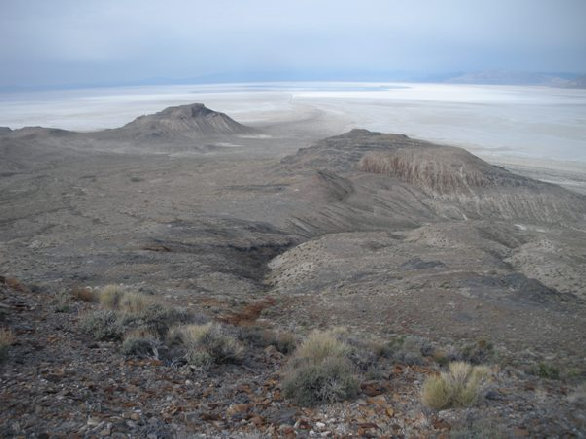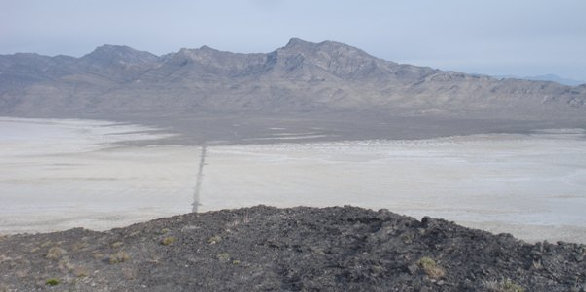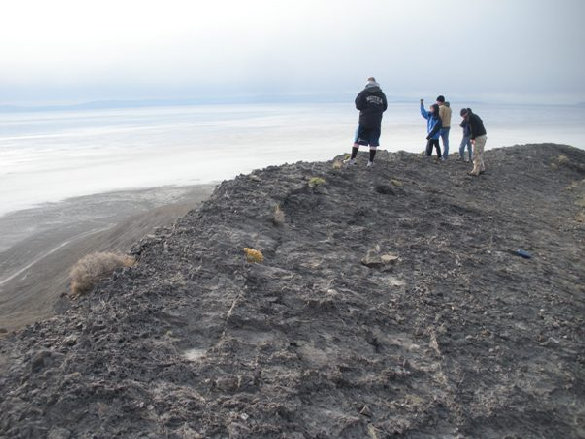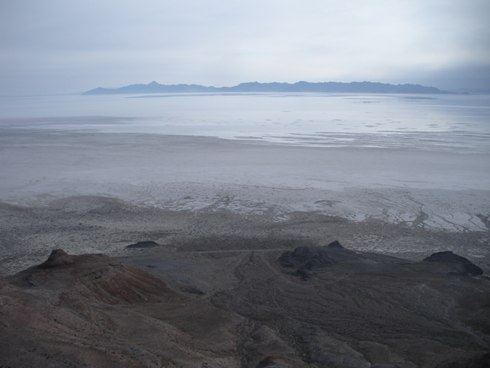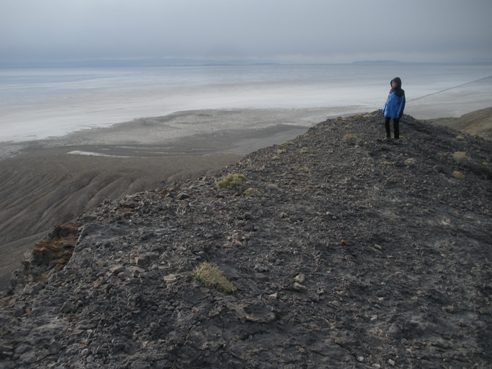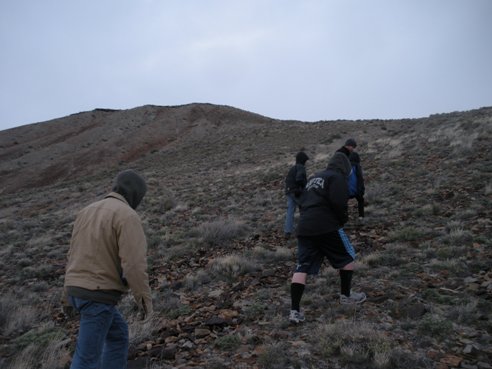 Floating Island from the Silver Island Mountains Road
Starting out just as the sun was going down
Backpacking at the bottom before our short climb up to the first bench
Camping on the bench with Cobb Peak & Graham Peak in the distance
Camping on the first of several old shoreline benches
Hiking up the mountain
Looking south to I-80
Looking down at the Causeway we came acoss with Graham and Cobb Peaks in distance
Looking northeast to the Newfoundland Mountains
The summit has a wide and tall big cliff on the north side
Looking southeast