www.willhiteweb.com - Hiking, Climbing and Travel
Crack Canyon is a 2 mile hike through the San Rafael Swell. The canyon gets narrow in places but always easy to walk through. There are several drops requiring some minor climbing. Nothing difficult but with children, you'll be needing to help them. It's still a good family outing. You will have to return the way you came so the distance is 4 miles.
Crack Canyon - San Rafael Swell
Distance: 2 miles
Access: Level 2 to 4
West of Green River Utah, take exit 149 off I-70 going south on highway 24 for 22 miles to Temple Junction. Their will be a sign for Goblin Valley. Follow this road just over 7 miles (becomes dirt), just pass a large picnic/camp area on the right. The unsigned road is on the left and is called the Behind The Reef Road. Follow the Behind The Reef road for 4 miles until you see a sign on the left for Crack Canyon. A 4WD road cuts left at this trailhead and you can drive another 0.7 miles to the entrance of the canyon.
Getting There: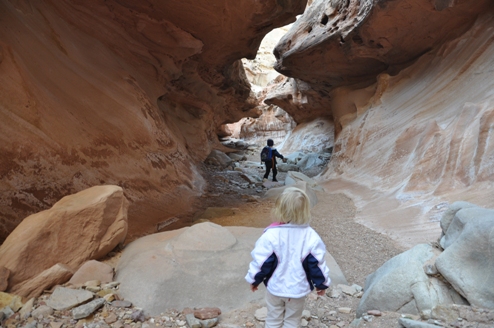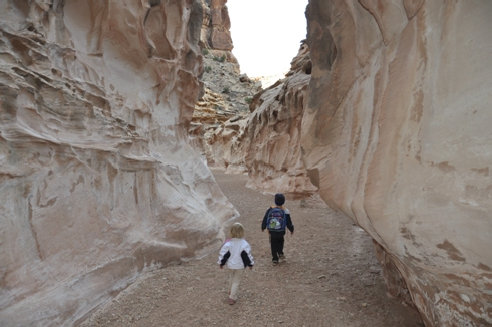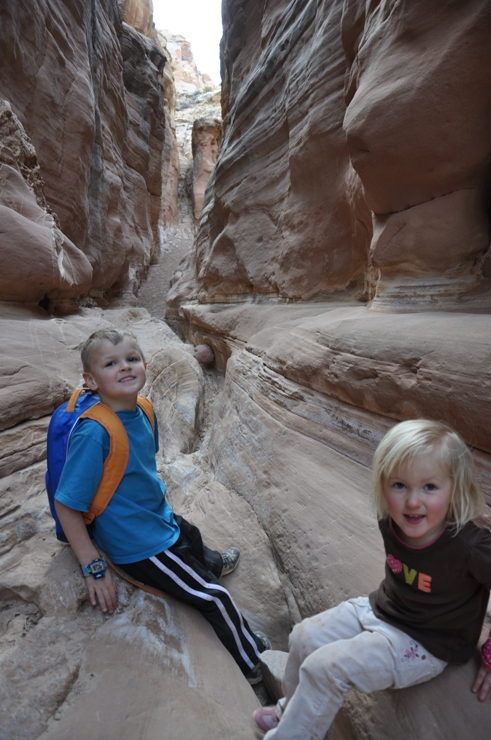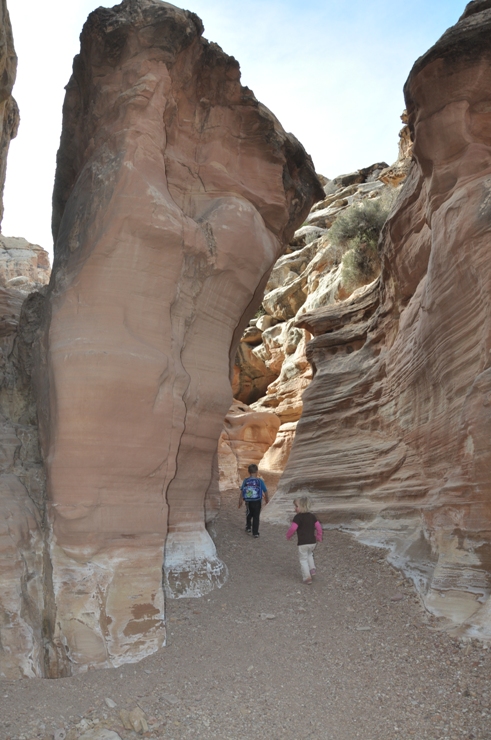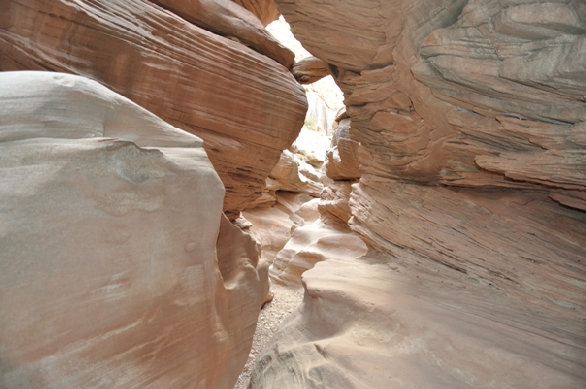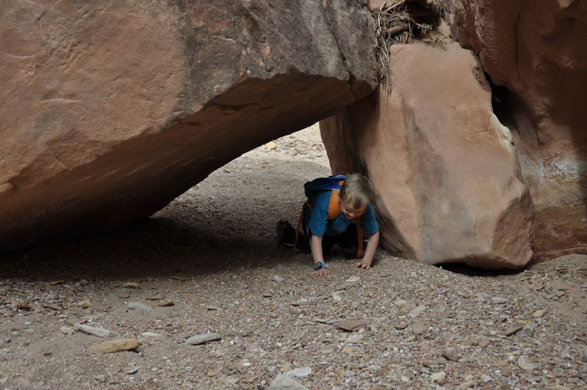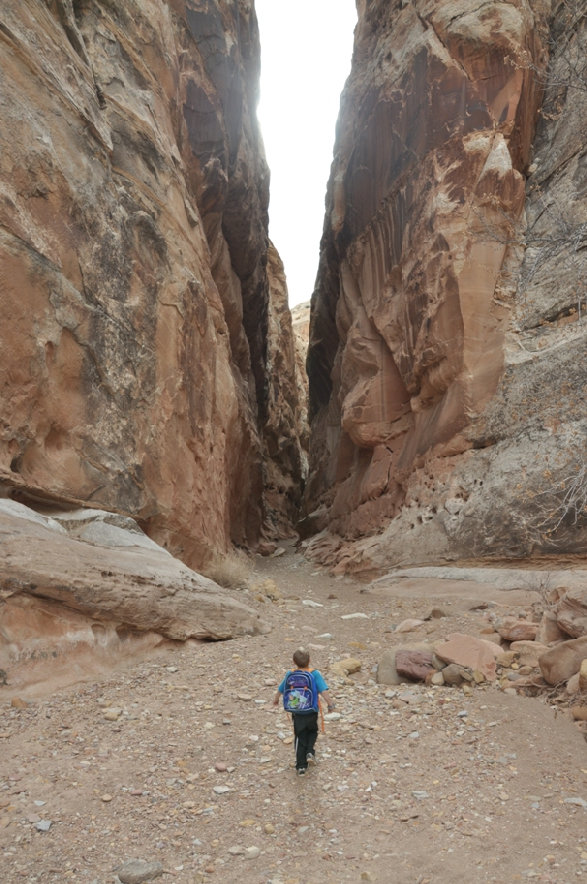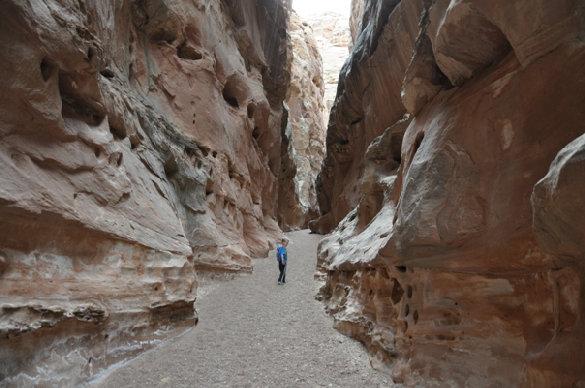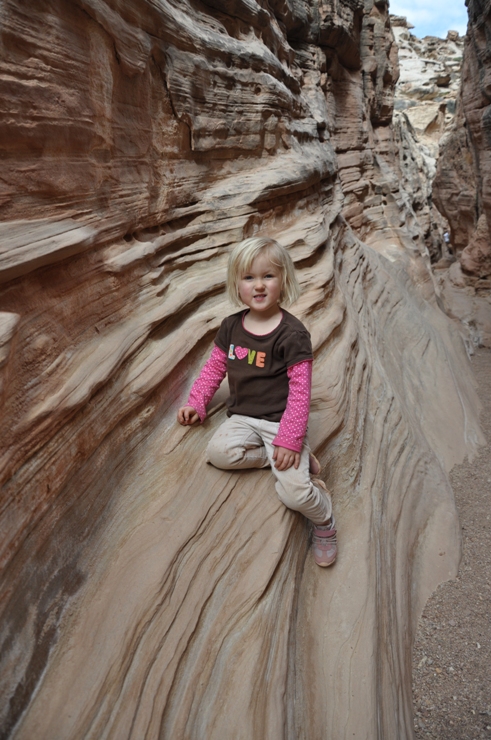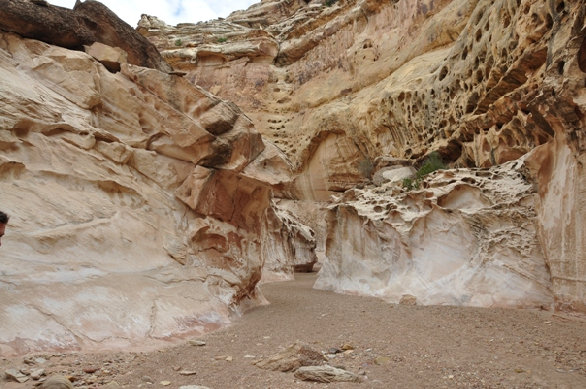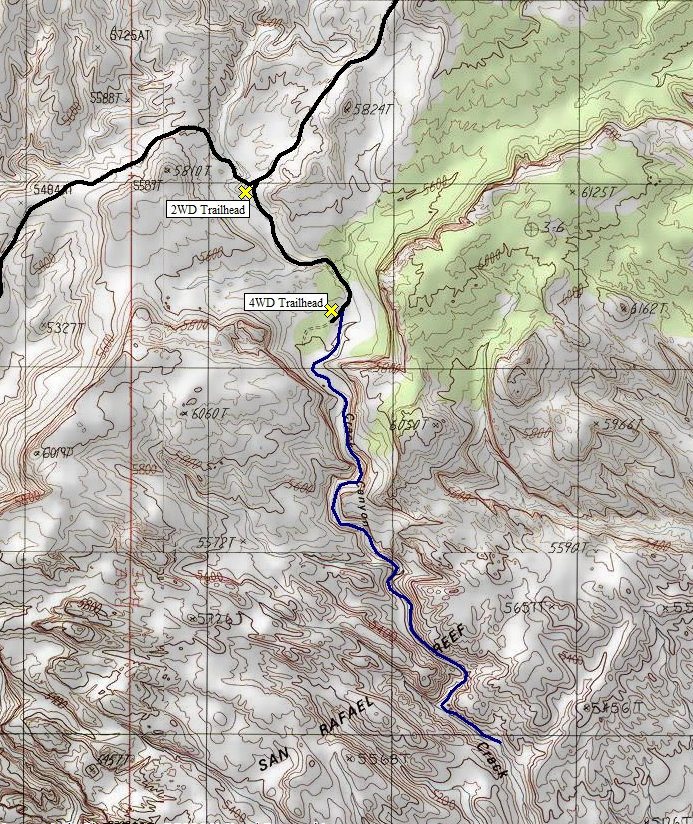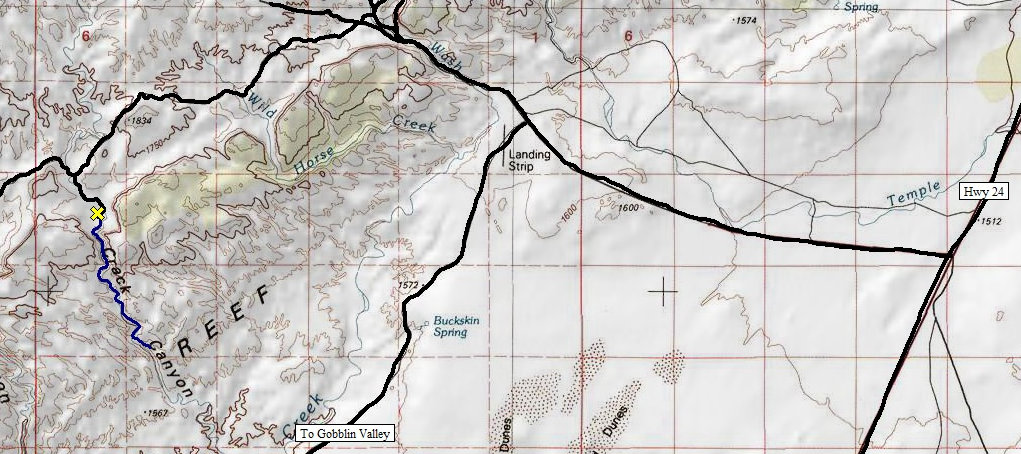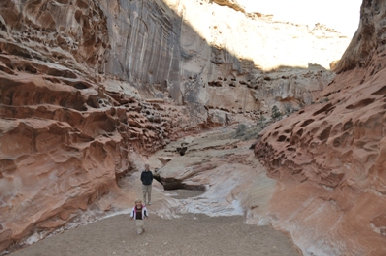 Kids sure love this stuff
Crack Canyon
Crack Canyon
Crack Canyon
Crack Canyon
Crack Canyon
Crack Canyon
Crack Canyon
Crack Canyon
Near the start of Crack Canyon
Above: access map Below: Crack Canyon Map
Near the start of Crack Canyon