Old Town Park - Tacoma
Located in Tacoma's Old Town business district, Old Town Park hosts the historic Job Carr Cabin. A replica of his home (Tacoma's first residence) now serves as the Job Carr Cabin Museum. Other park amenities include children's play areas, a basketball court, a shelter, and a large grass field for activities.
WillhiteWeb.com - Tacoma Parks & Recreation
History
Several signs in front of the cabin give some history of the area. Here is some of what is written: Job Carr and Rebecca Pittman were married in 1840 in Richmond, Indiana where they raised four children; Anthony, Howard, Marietta, and Margaret. Job, a Quaker, enlisted in the Civil War at the age of 48 and after three years he was discharged. In 1864 Job left by ox-team to lay claim to 168 acres in Old Tacoma where he thought the terminus of the Northern Pacific Railroad was destined. His sons joined him shortly after their Civil War enlistment and the daughters and wife came later. One person can build a log cabin with very few tools. Carr felled the trees surrounding his home site. Notched ends fit together, with quartered saplings to fill the gaps between the logs. Cedar shingles covered the roof. The front porch and rear lean-to were added later. Carr and his cat, Tom were gracious hosts to travelers. When the new town developed around him, is cabin served as the first post office and polling place during elections.
Tacoma City
The park is located in the middle of Tacoma City. Morton McCarver laid out the town in 1869. At that time forests covered the area, but were soon logged by the Hanson, Akerson mill, located down the hill from this site. There were enough people living here in 1874, to create a government with Job Carr as the first mayor. His domain was small-only the blocks between White, Starr and North 28th Streets, but it was the start of the City of Tacoma. Family and community life were always a part of the Tacoma City settlement. Residents contributed funds for a school building in 1869. J.P. Stewart was the first teacher for thirteen students. In 1873, mill workers built St. Peter's Church on Starr Street. The bell was hoisted atop a huge tree, making it the "oldest bell tower in America." Fannie Paddock Memorial Hospital, dedicated in 1883 (also on Starr Street) was the forerunner of Tacoma General Hospital.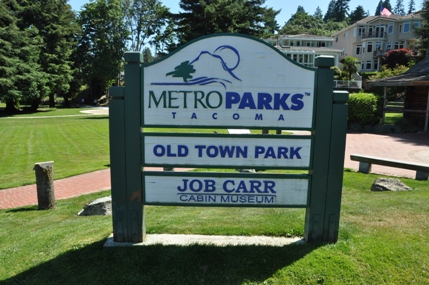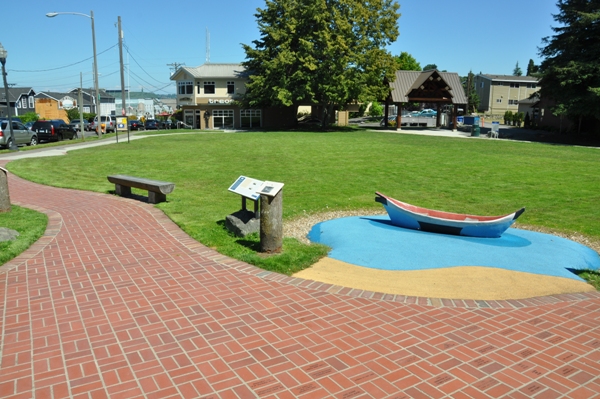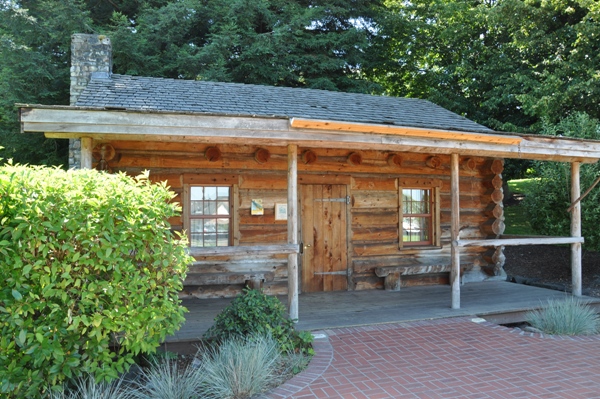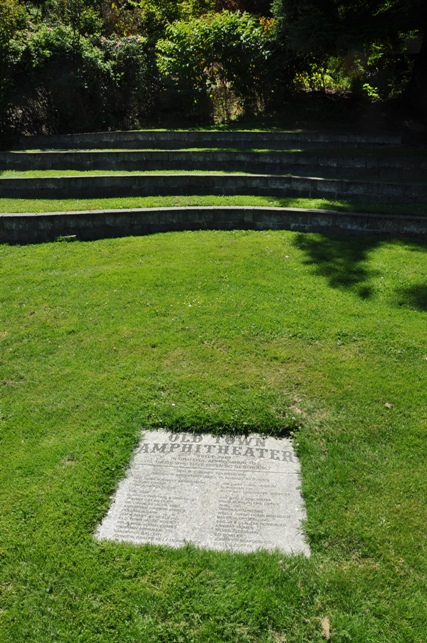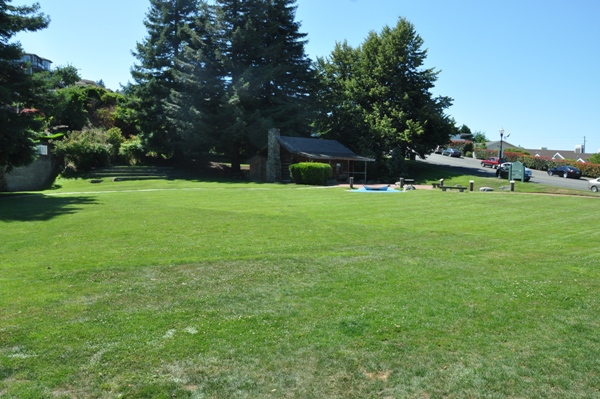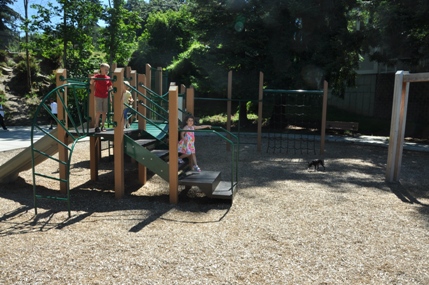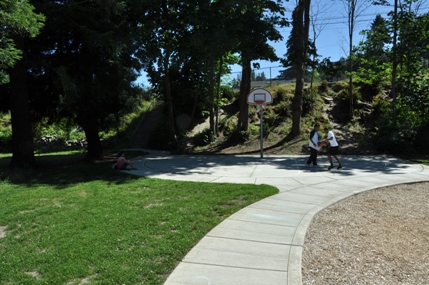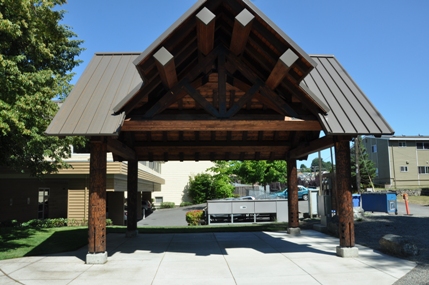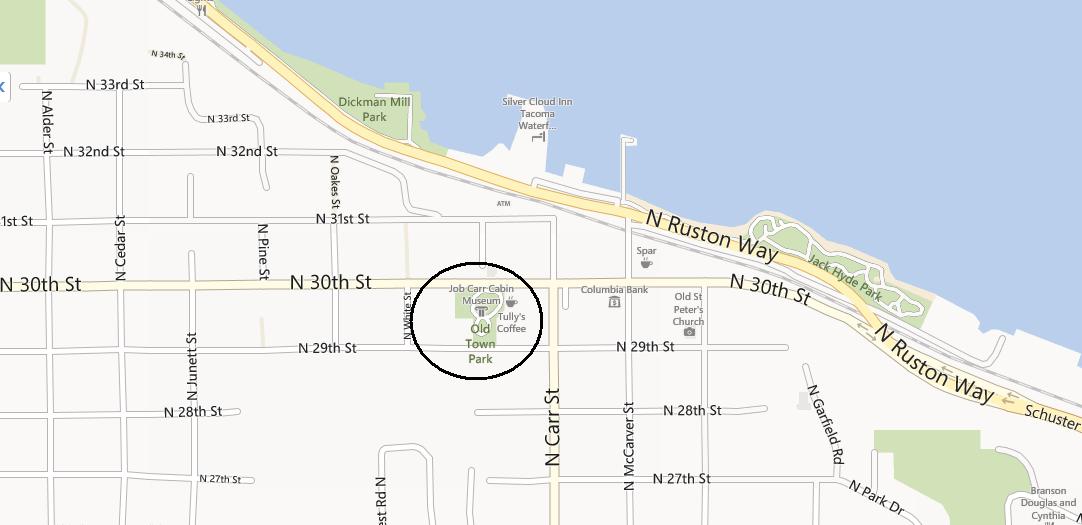 Job Carr Cabin
Job Carr Canoe "The Red, White and Blue"
Open grassy area in Old Town Park
Old Town Amphitheater
Kids play area
Basketball hoop
Old Town shelter