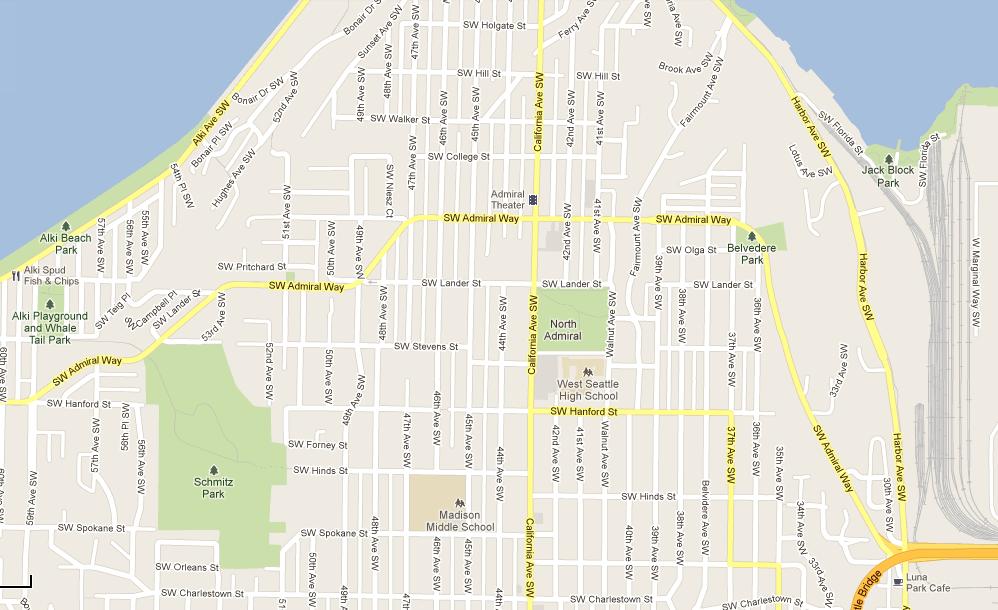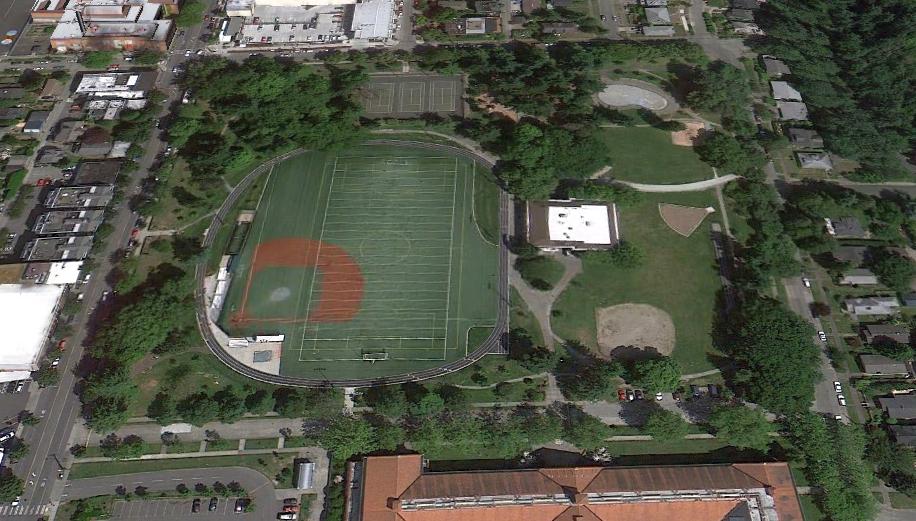 Hiawatha Park - West Seattle
Located in the Admiral Neighborhood of West Seattle, Hiawatha offers a bit of open space in a densely populated area. Other than a good spot to eat a lunch, there are tennis courts, walking paths including a track, a soccer field, a kids play area, a community center, softball fields and a half basketball court. In summer there is also a wading pool for tikes.
WillhiteWeb.com - Puget Sound Parks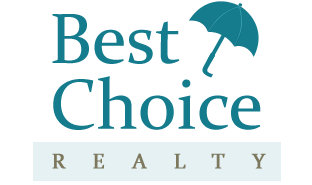 Park History
The dedication of the recreation center on Hiawatha Playfield was in 1911, prepared by the Olmsted Brothers. It was the largest public playfield in Seattle at that time. The park was originally called the West Seattle Playfield. Later it was renamed Hiawatha, after the hero of a poem by Longfellow. Hiawatha was a 16th century Mohawk Chieftan, famed for his miraculous powers and deeds. He brought about the Five National Confederation of Indians known as the League of Iroquois. Hiawatha lived and roamed through the forests of Northern Michigan.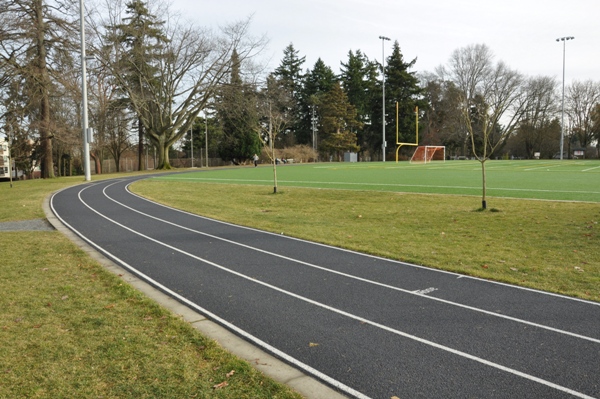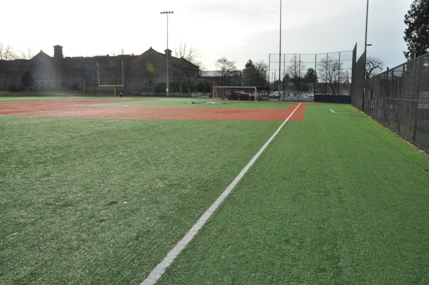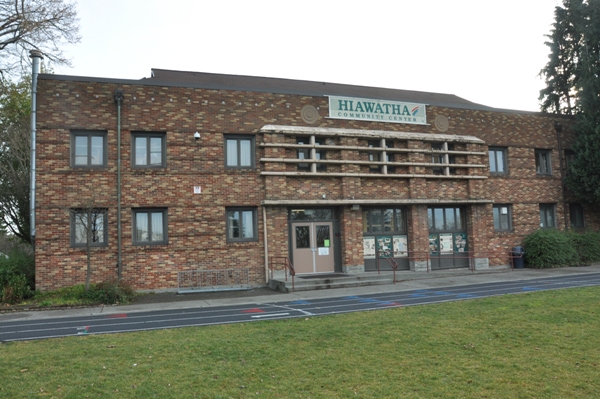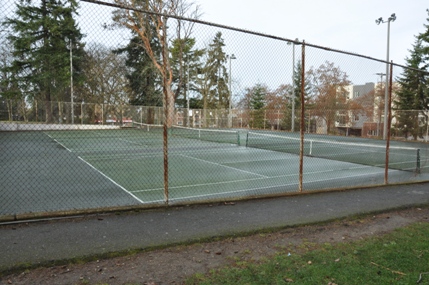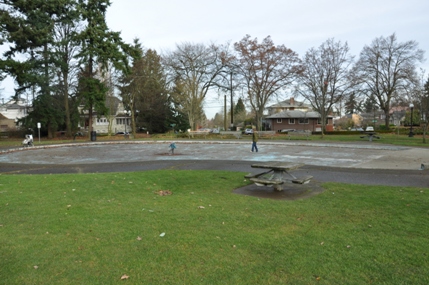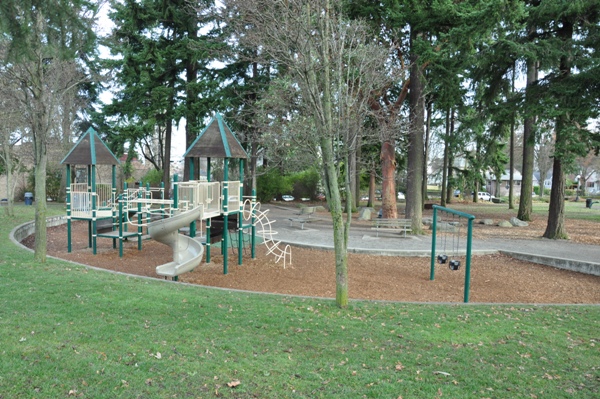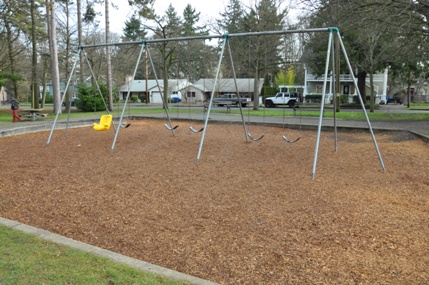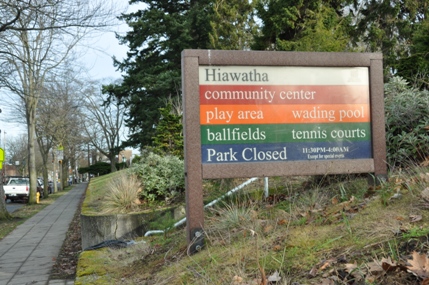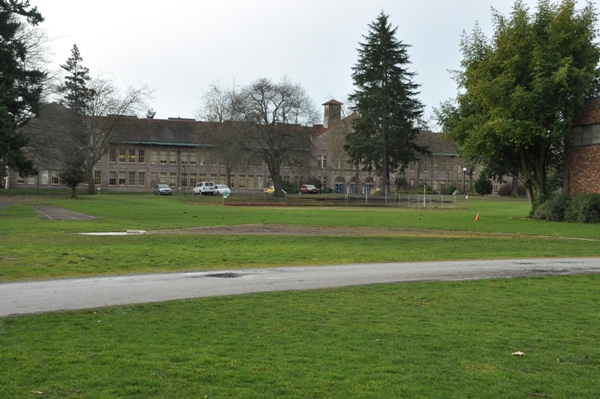 West Seattle High School
Wading Pool
Hiawatha Community Center
Hiawatha Track