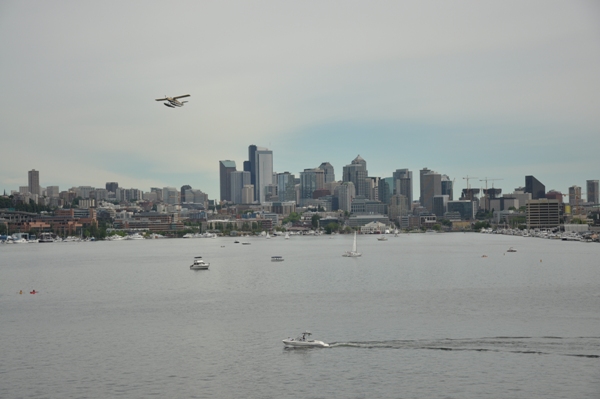 WillhiteWeb.com - Puget Sound Parks
Gas Works Park
Gas Works Park is one of the most popular parks in Seattle for tourists and locals showing off their city. The Seattle skyline with Lake Union in the foreground is uniquely different than the skyline from the west with Puget Sound in the foreground. Along with the views, the historic gasification plant structures are very unique and intriguing in their own way. For the best view, a short hike to the top of Kite Hill is required, something most people enjoy with a large sundial on top. Gas Works Park also offers a play area which was the exhauster-compressor building, where kids enjoy running around a maze of brightly painted machinery. The boiler house has been converted to a picnic shelter with tables, grills and an open areas. The water access to Lake Union is restricted since lake sediment is contaminated, so there is no swimming or fishing. You can bike here by the Burke-Gilman Trail which runs past the front parking lot.
Access:
The address is 2101 N Northlake Way. From I-5, take the 45th St. exit, go West on NE 45th Street. Turn left on Meridian Ave. North and follow it to the end which is at Gas Works Park.
History:
This area was cleared in 1906 to construct a plant to manufacture gas from coal, then later converted to crude oil. Import of natural gas in the 1950's made the plant obsolete. The city acquired the site for a park in 1962. The park was opened to the public in 1975. Gas Works Park contains remnants of the sole remaining coal gasification plant in the US, and are considered industrial archaeology. The park was designed by Seattle landscape architect Richard Haag, who won the American Society of Landscape Architects Presidents Award of Design Excellence for the project. Kite Hill is a man made hill on top of tons of rubble, covered with fresh topsoil.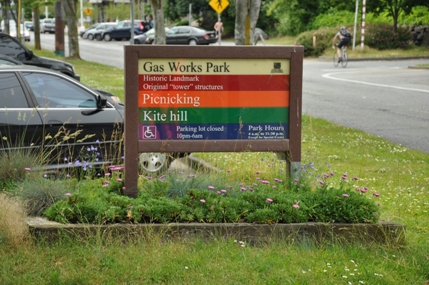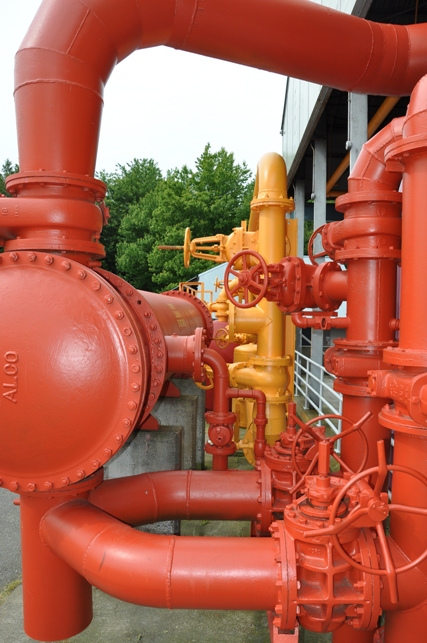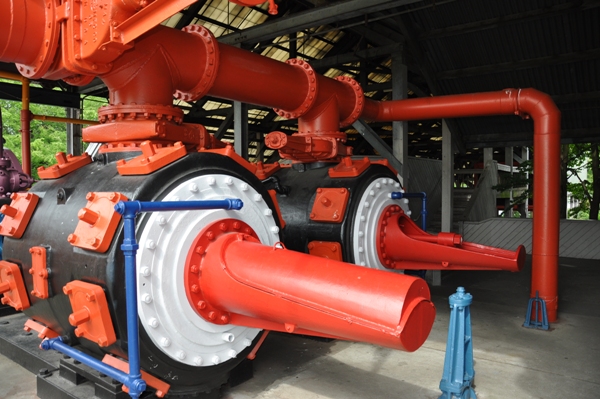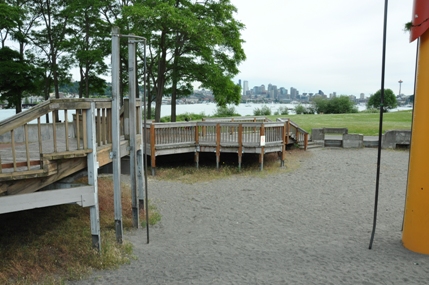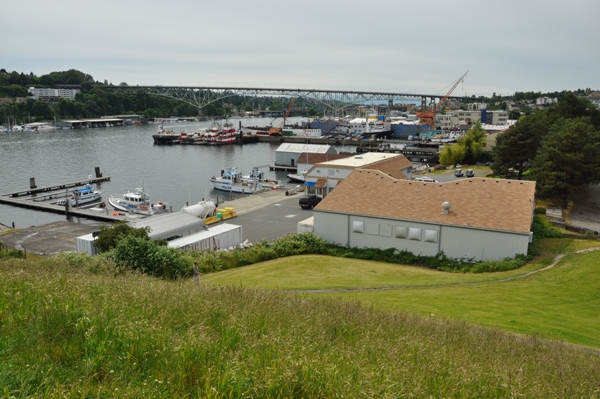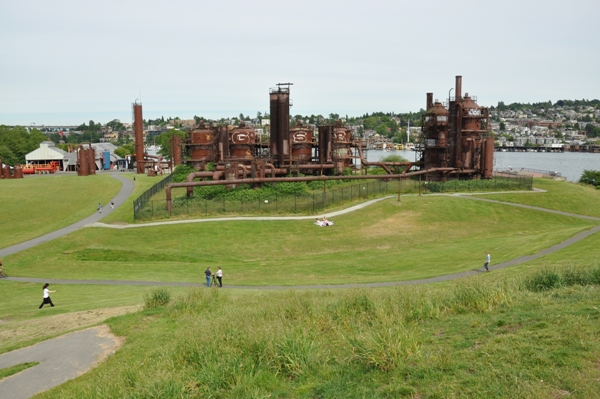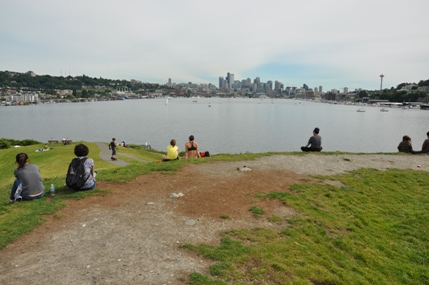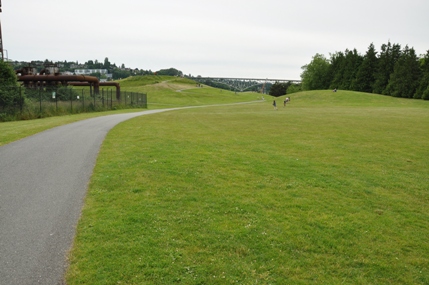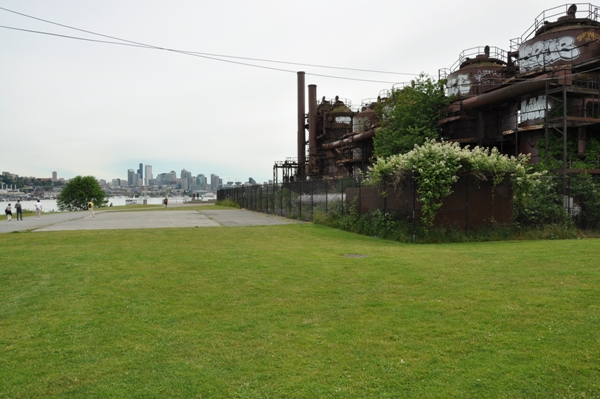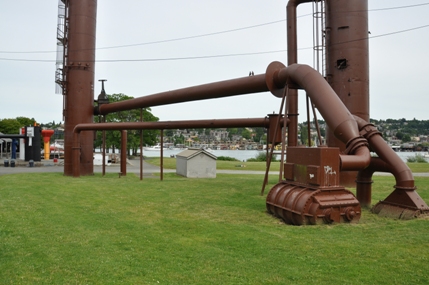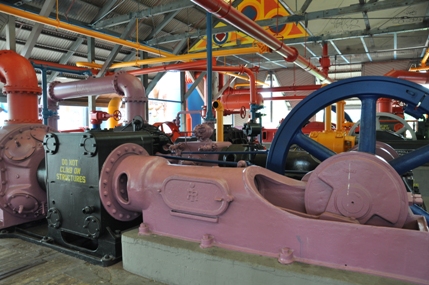 On top of Kite Hill
Seattle skyline from the park
Outside part of the kids play area
Entrance to Gas Works Park
Painted machinery
Painted machinery
Painted machinery
Route to the Ballard Locks
Gasification plant structures
Gasification plant structures
Gasification plant structures
Open fields around the structures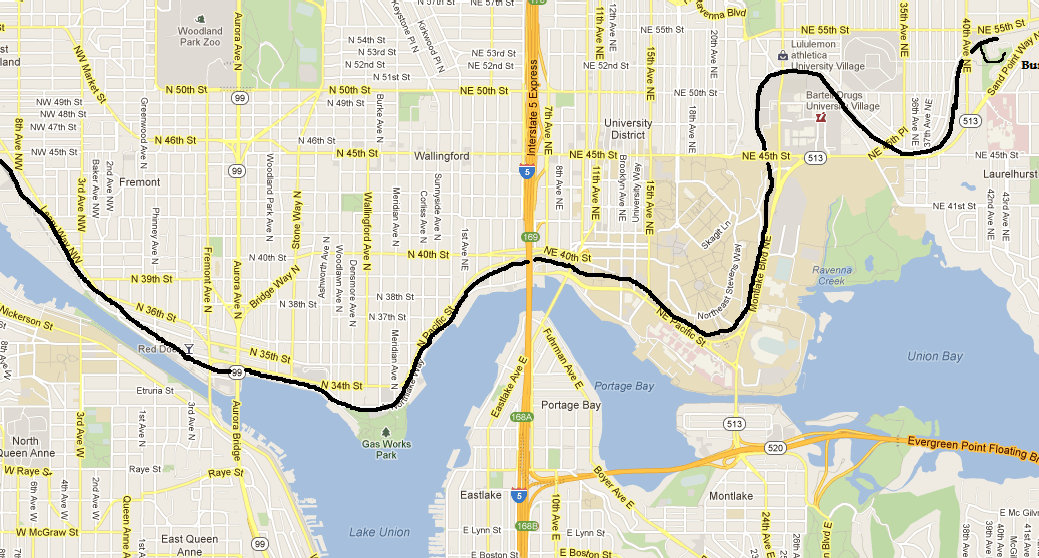 Map showing Gas Works Park and the Burke-Gilman Bike Trail drawn as the black line