Dash Point Park & Pier - NE Tacoma
Dash Point Park located in Northeast Tacoma is perfectly hidden from Hwy 509 (Dash Point Road). Donít confuse this with Dash Point State Park, which is located just a bit to the north in King County. Dash Point Park is in Pierce County, was established in 1922 and is maintained by the City of Tacoma Metro Parks. There are three advantages of this park over the nearby Dash Point State Park. First there is no fee to visit. Second, there is close access to the beach from the car, which is important if you want to launch a kayak. The third advantage is that Dash Point Park has a fishing pier. For kids, a ship-themed big toy play equipment is available, as well as a swing set. There are public restrooms, sitting benches and a picnic shelter. The park is located in a residential area so parking is limited when it gets busy. Adjacent to the park is one commercial building that looks more like a house, The Dash Point Lobster Shop.
WillhiteWeb.com - Puget Sound Parks
The beach at Dash Point Park has been a popular gathering place for centuries, since local Native Americans came to fish and gather shellfish. In the early 1900's citizens from Tacoma came by water to enjoy this beautiful bathing beach while other intrepid individuals purchased house lots and built homes overlooking the water. The community grew quickly, and in 1907 residents organized the Dash Point Social and Improvement Club to promote social activities and civic involvement. In 1918 the Improvement Club encouraged R.P. Milne, Louise Eberhardt and Harry Johnson to donate their beachfront property to the Improvement Club for use as a park. In an effort to guide and protect the park's development, the citizens of Dash Point and nearby Browns Point voted to annex themselves into the Metropolitan Park District of Tacoma in 1922. The following year, the Improvement Club donated the beachfront property to the Park District to ensure its preservation and enjoyment by all citizens. Shortly thereafter, the Park District purchased and additional 620 acres of tidelands and filled in the swampy area between the beach and the homes to provide a better public access and parking. Additional amenities encouraged Dash Point Park's increasing use and popularity. In 1927 the Improvement Club sponsored the first "Hoop-Te-Doo", which later became known as the Dash Point Dock Dinner: a tradition that lasted until 1981 and raised money to support a variety of civic improvements. Since the first permanent residents settled Dash Point, a strong sense of community and concern for the protection of this lovely expanse of Puget Sound waterfront remains a top-priority for residents and visitors alike.
An interpretive sign gives the history of the area: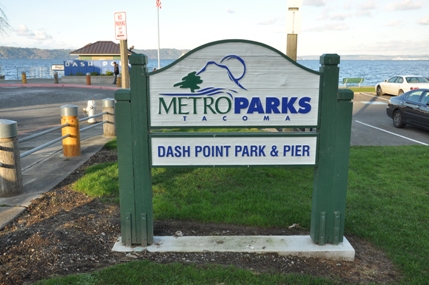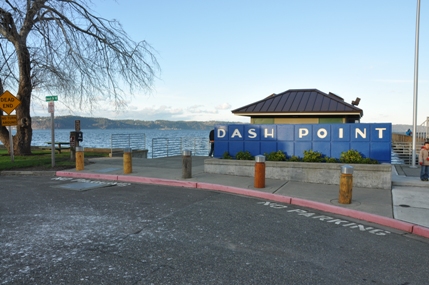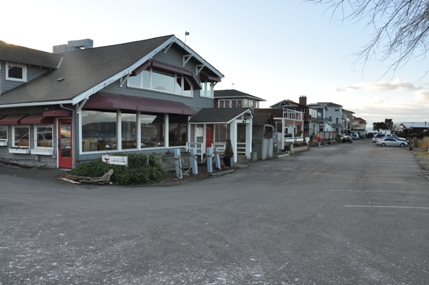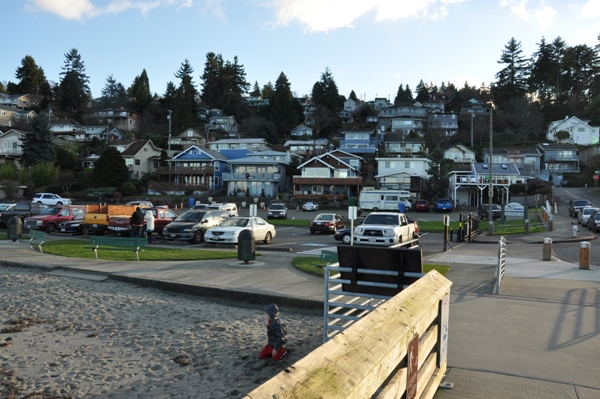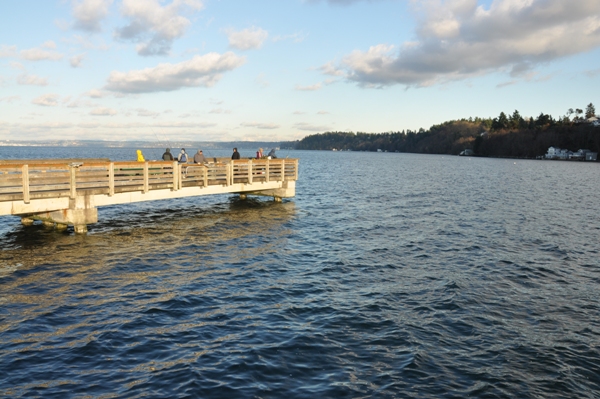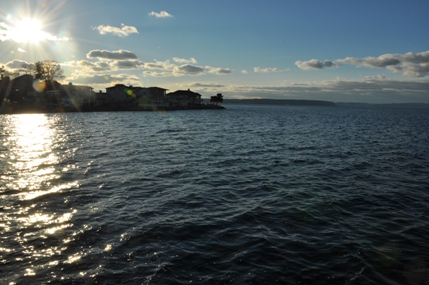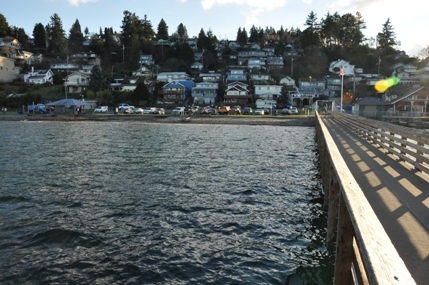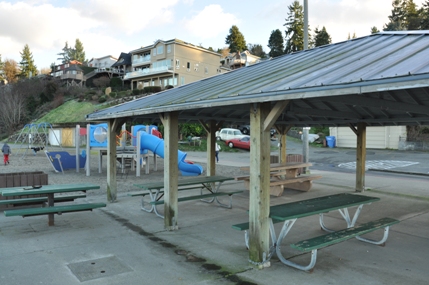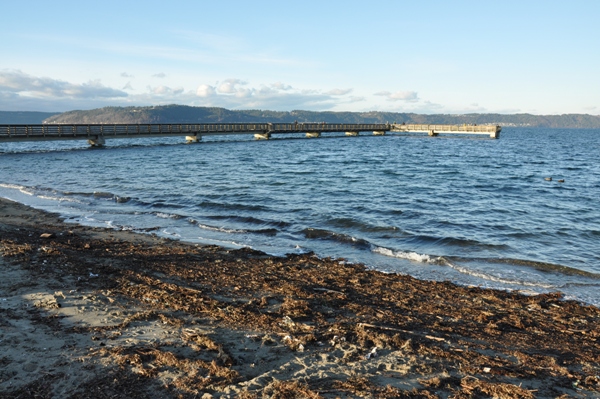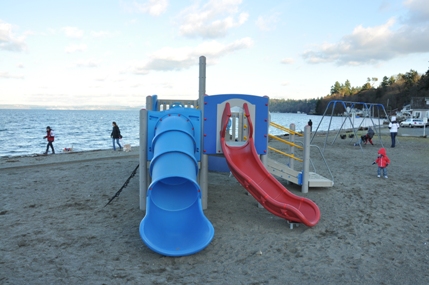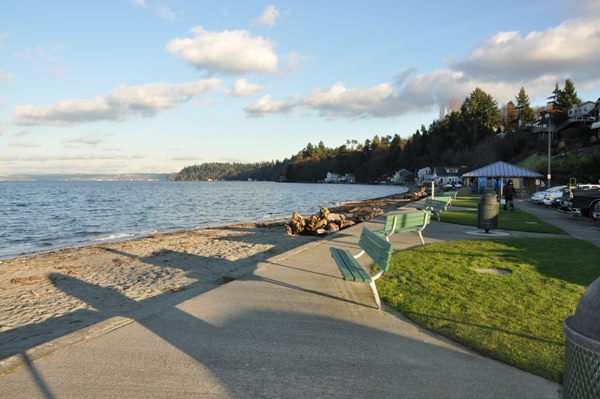 The Lobster Shop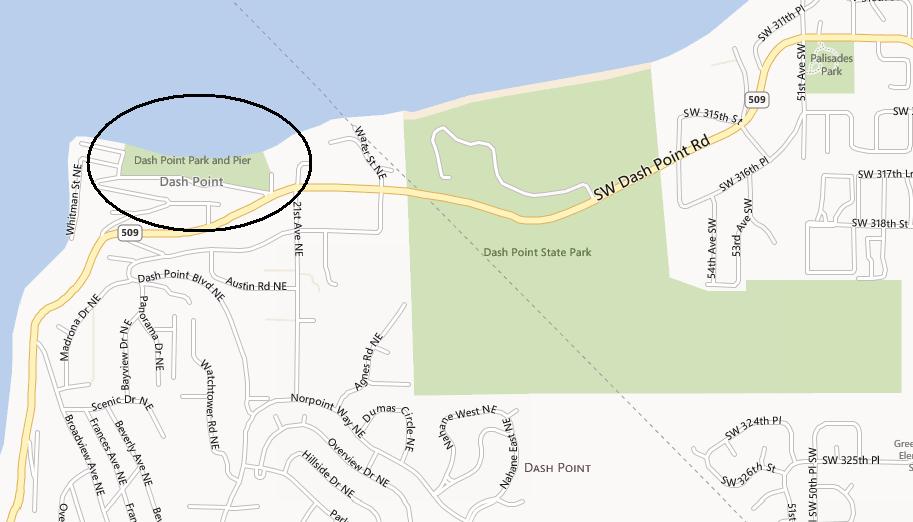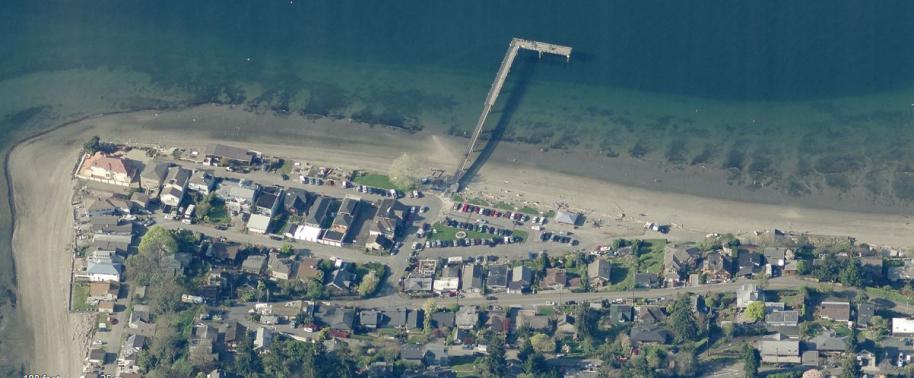 Dash Point Park & Pier Map