Yarrow Bay Wetlands Trail
Yarrow Bay Wetlands is one of the largest wildlife conservancy areas on Lake Washington. It is best to explore it by canoe or kayak. But, reports of a public trail led me to the area to see if the trail was as interesting as some other wetland trails I have visited in the region. I am very hesitant to even write up this public trail. I am usually pleasantly surprised by the small, nature trails found in the local communities around Puget Sound. This trail is more like a tour of "The Point" condominiums with the occasional view of the wetlands across a fence or hedge. There were some interpretive markers and benches which was nice. I would guess the trail is an agreement between the developer and the city, that a public trail would be constructed if the wetland area was developed. This trail just circumnavigates the apartment complex with the condos on one side and the wetlands on the other. At times, the back doors and windows of the buildings are only feet from the trail. The only wildlife you are likely to find is the pets in people's windows next to the trail. Based on a description I read on a hiking website, I guess I was expecting something else. The walk is 10 minutes or less.
WillhiteWeb.com - Puget Sound Hikes
Take the Lake Washington Boulevard exit off Hwy 520. Go north a very short distance to NE Points Drive. Follow this road until you see "The Point" complex on the right. Just inside is a parking area near some mailboxes. Signs indicate private property. Park here, you will be done with the trail before a tow truck can arrive. There are private property signs all over the place on this trail as the condo complex wants you to know where you are on the public trail and when you are not. The complex seems very friendly so don't be intimidated by all the signs. Public trail maps are posted all along the route.
Location: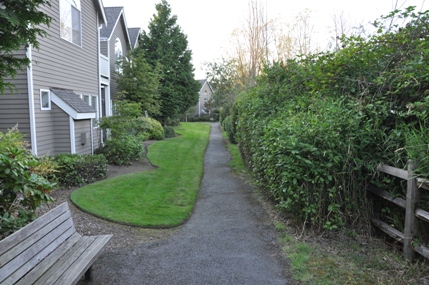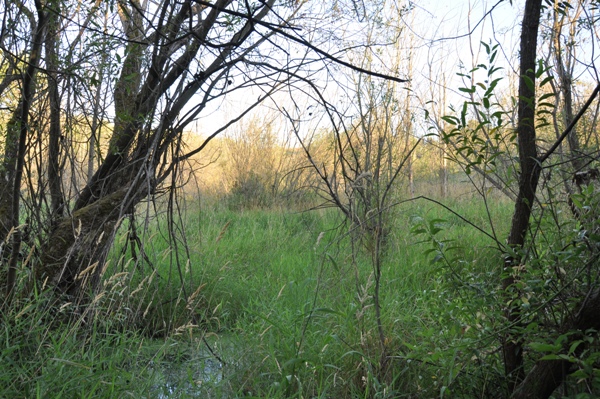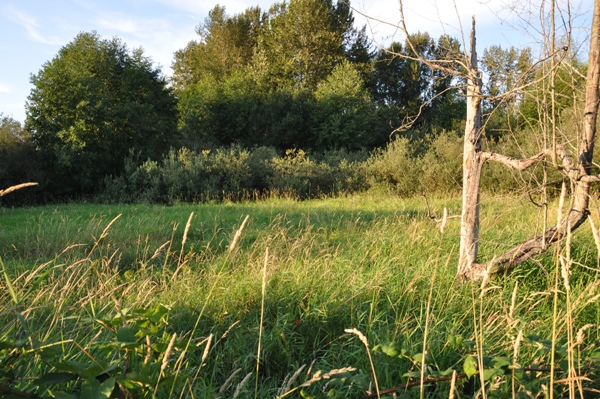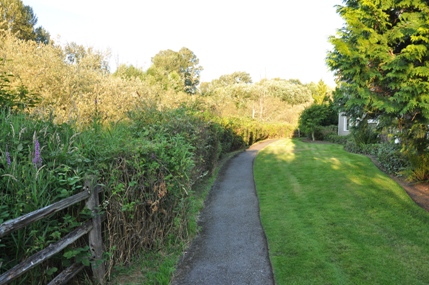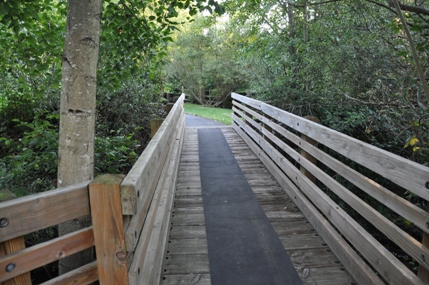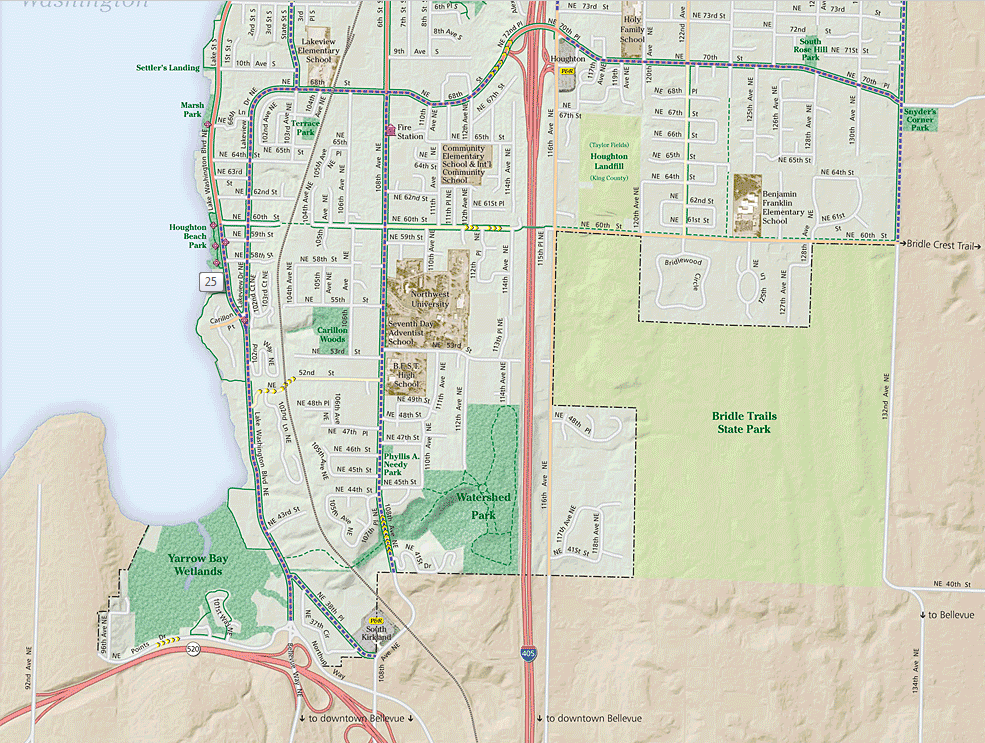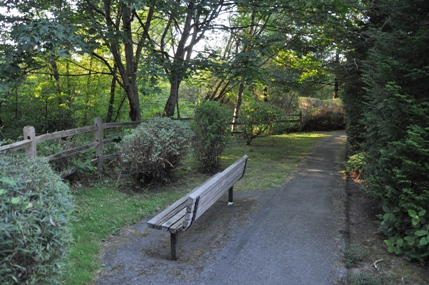 Trail is shown