Woodard Bay NRCA
Puget Sound Hiking Trails
Distance: 2 miles RT
Elevation Gain: 100 feet
Access: Paved
Woodard Bay Natural Resources Conservation Area is an easy nature walk located on Puget Sound, north of Olympia. The site is a wildlife sanctuary designed to protect habitat ranging from marine shoreline and wetlands to mature second growth forest. Some of the habitat is for shorebirds and songbirds, harbor seals, river otters, bald eagles, a large maternity colony of bats, and one of the most significant heron rookeries in the state. There are three hiking trails but check ahead, they sometimes close to protect nesting herons and eagles. During the week, some visitors include school students and higher education classes learning about wildlife, native forests, nearshore and wetland ecosystems. An interpretive center is on site.
There are three trails and two trail heads. The trailhead with a paved parking area is for the handicap accessible trail overlooking Woodard Bay. The second parking area is gravel, with a locked gate. This trail follows the old road to the dock site. The forested loop trail is also here which can be used as a return trip. Years ago, an old railroad bridge crossed the bay tying all three trails together. It was removed in 2010 because the bridge was covered in creosote, a chemical not so friendly to marine life. The first portion of the Chapman Bay Pier was also removed for the same reason.
Trails:
History:
Woodard Bay has a unique history that is anything but a conservation area. Woodard Creek supported a sizeable run of salmon and had abundant shellfish. Indians living nearby came here to harvest the bounty. In 1852, Harvey Rice Woodard, his wife Salome, and three boys moved here from Michigan. When they arrived at the bay that would come to bear their name, they thought they had reached paradise. Then the tide went out and Woodard Bay became a mud flat. They decided to stay anyway. But, they didn't stay long, when the 1855-56 Puget Sound Indian War started, they no longer felt safe so far from Olympia and moved closer to town. When Harvey Woodard died, the Ben Turner family bought the south end of the Woodard homestead. Ben was the first person to log by railroad in Thurston County. Ben's wife, Oretta, was so alarmed by his purchase of a train that she made him put the Woodard Bay property in their childrens names. Oretta lived to be glad for her prudence. Ben lost everything in the Panic of 1893 and the family retired to Woodard Bay. Philo Remington, the gun manufacturer from New York, bought part of the Woodard estate. He thought the Northern Pacific Railroad might be headed this way. Remington lost his business and nearly all of his money speculating in land and other ventures. The railroad went to Tacoma, not Olympia, and the anticipated tracts of houses were not built. The Woodard Bay property owned by Philo Remington passed through several hands before being purchased by Clarence Hillman. In 1907, Hillman brought 2,000 people by ship to the Boston Harbor area to buy lots in his new development. His advertising was so misleading that he went to jail on 13 counts of mail fraud. Woodard Bay became a major player in the logging industry when the Weyerhaeuser Timber Company needed a way to get logs from forests in Thurston and Lewis counties to its mills in Everett. Weyerhaeuser built a private railroad running from the forests to Woodard Bay where logs were unloaded, sorted, adn rafted up to Everett. As much as one million board feet of timber arrived by train at Woodard Bay daily. The crews moved a billion board feet through here between 1928 and 1984. The site was so remote in the 1920's that workers could get here only by boat or on the company train. Most of them had to live here. Camp cars were brought from the Weyerhaeuser operation near Duvall to serve as bunkhouses, cook shack, and office. Cottages for married workers were built and the boom supervisor's house was built on the rise. When transportation improved, the bunkhouses and cottages were no longer needed. The boom supervisor's home remained until removed as a safety hazard by the Department of Natural Resources in 1998. As mills closed in Everett and the Weyerhaeuser Timber company found other ways of getting logs to the remaining mills, it became obvious that it was time to close down Woodard Bay. At the same time, the Legislature was looking at properties for a new kind of managed lands known as Natural Resources Conservation Areas. Weyerhaeuser transferred ownership to its charitable foundation and the state purchased the property for a Natural Resources Conservation Area in 1988.
Going south on I-5, take Exit 109 and turn right on Martin Way E. Follow to a right turn on Sleater-Kinney Road. Travel approximately 4.5 miles then continue straight onto 56th Ave NE for 0.4 miles. At "T" turn right onto Shincke Rd NE going 0.5 mi. Turn right to remain on Shincke Rd NE for another 0.5 miles. The road curves to the left and becomes Woodard Bay Rd NE then it curves to the right. Cross the bridge over Woodard Bay and the parking lot is on your right.
Access: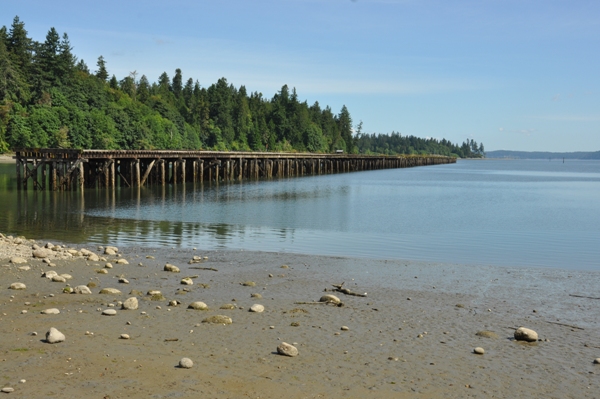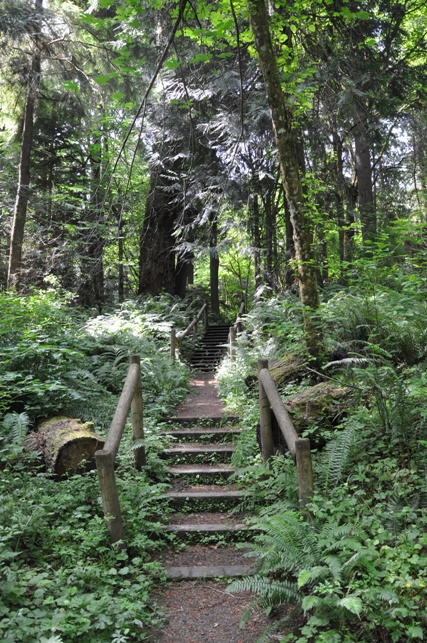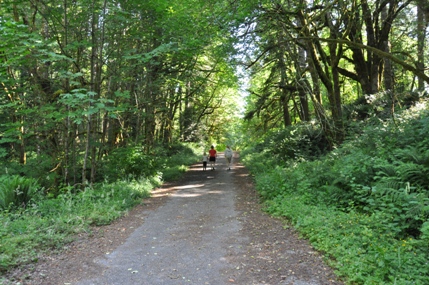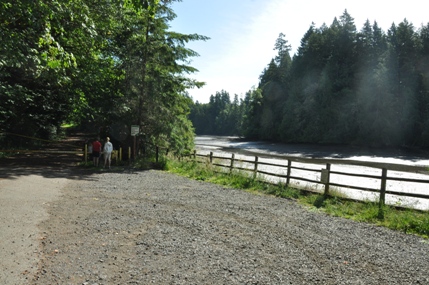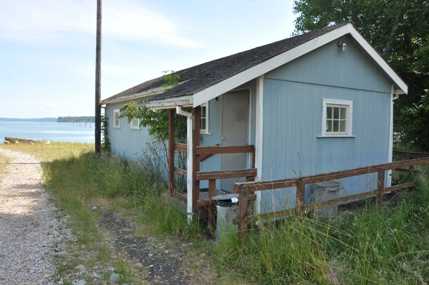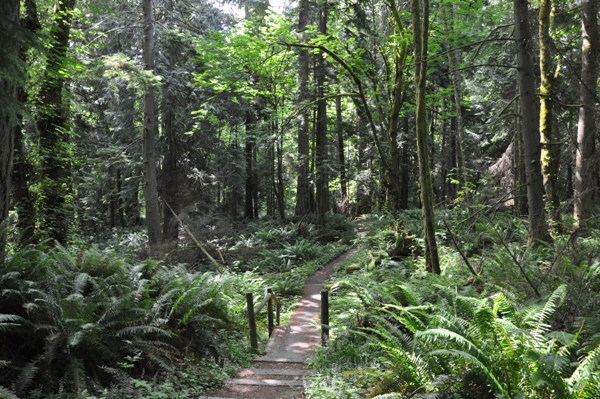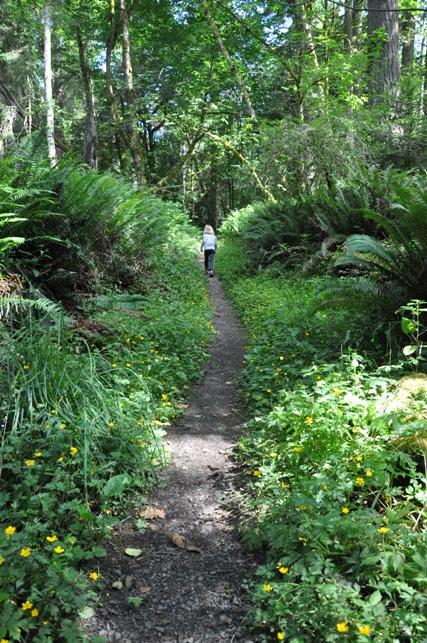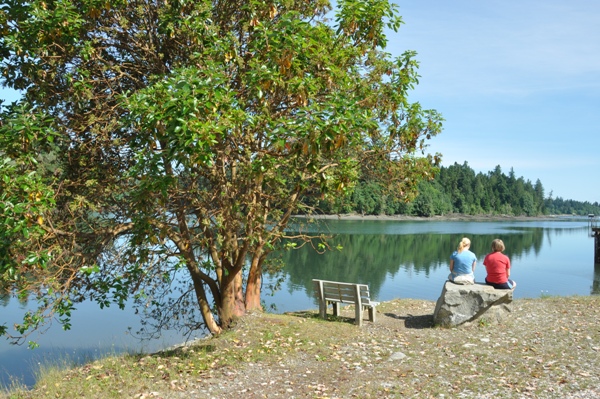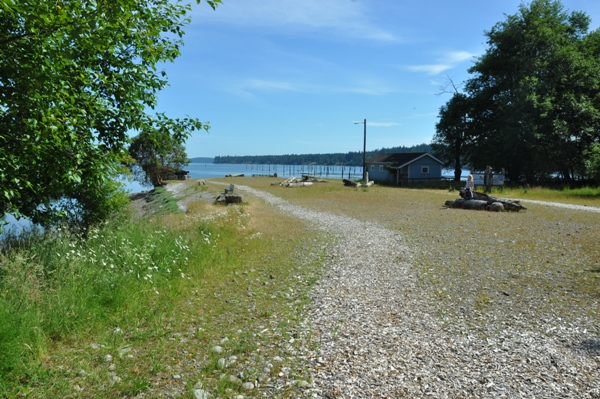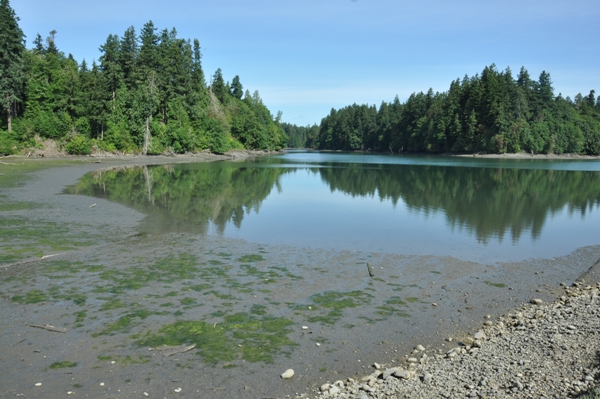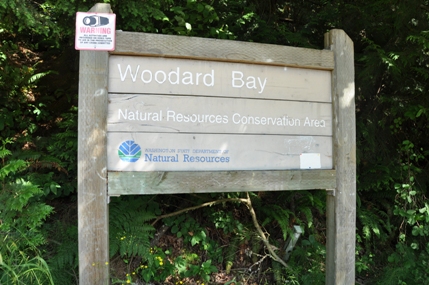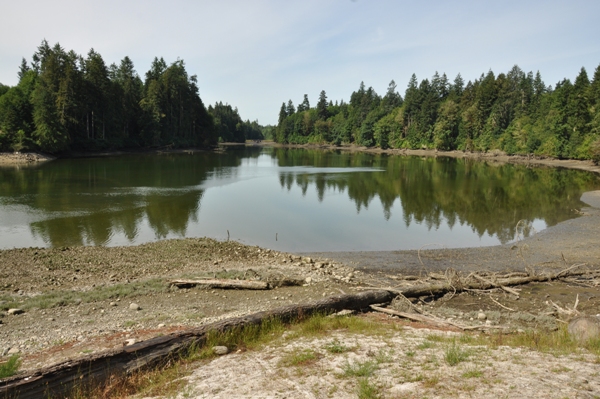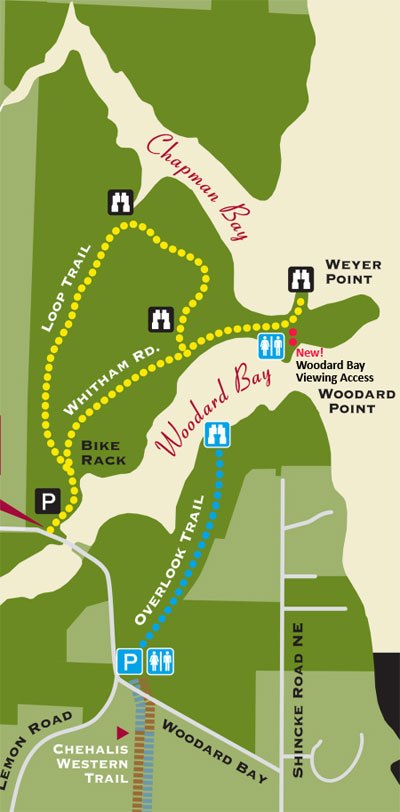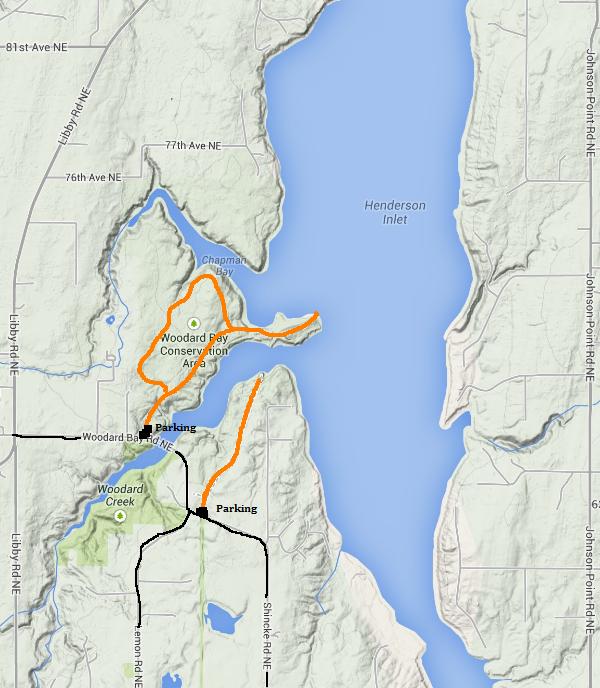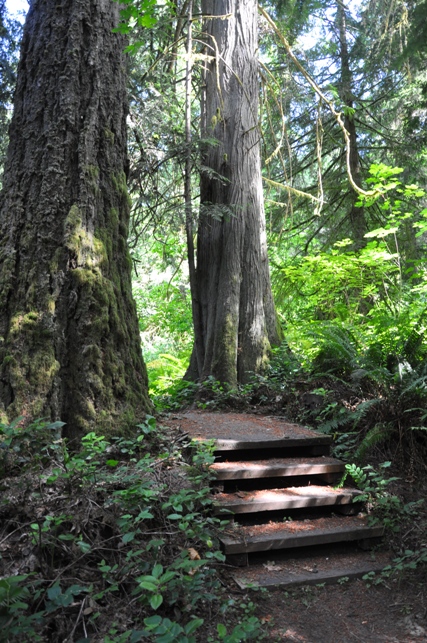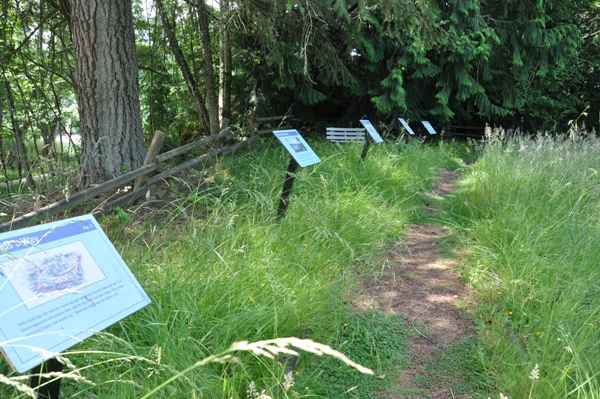 Chapman Bay Pier
Arriving at the water
Learning center for school kids
Hiking down the road-trail
Gravel parking area for Woodard Bay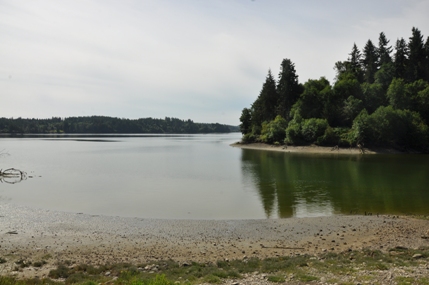 Henderson Inlet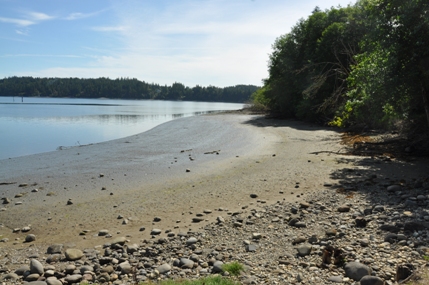 Woodard Bay Beach