Wilderness Peak
The highest point in Cougar Mountain Regional Park is Wilderness Peak with 1,146 feet of prominence. There is no view, no lookout tower, just a trail to a not so random summit. Cougar Mountain is a King County Park, so why not add some flair to the summit. There is a register attached to a tree and one large bench for two. The short climb can be combined with other trails in the area, including one that makes a loop trip with this hike. Or, just do this hike after work, the location is very close to the city, hardly a Wilderness Peak.
WillhiteWeb.com - Washington Hiking Trails
Distance: 4 miles
Summit Elevation: 1,597 feet
Elevation Gain: 1,200 feet
Access: Paved
Access:
From I-90 take exit 15 onto Newcastle Way (State Route 900). Drive south about 2.5 miles to the Wilderness Creek trailhead. Or take 900 north from I-405, look for the trailhead 1 mile north of the SE May Valley Road crossing.
Route:
The Wilderness Creek Trail first crosses a bridge over a creek. Then the trail starts climbing a series of switchbacks up the mountain. At a half mile, the trail forks; to reach the summit first, go right. Soon you pass Big View Cliff and then on to the forested summit area. The top is at a split, right again, a few hundred foot detour. After enjoying the summit, drop back down and follow signs to Sky Bear Pass. Make 2 left turns following the Wilderness Peak Trail. This will loop back to the first trail split via a scenic valley.
Wilderness Peak Summit
From Grand Ridge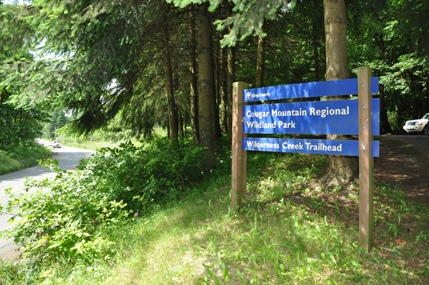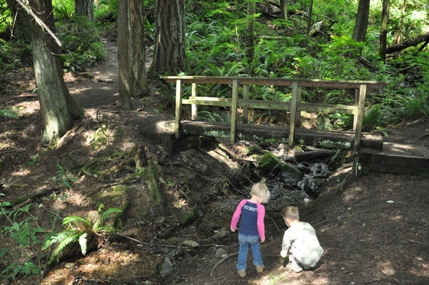 Sign off State Route 900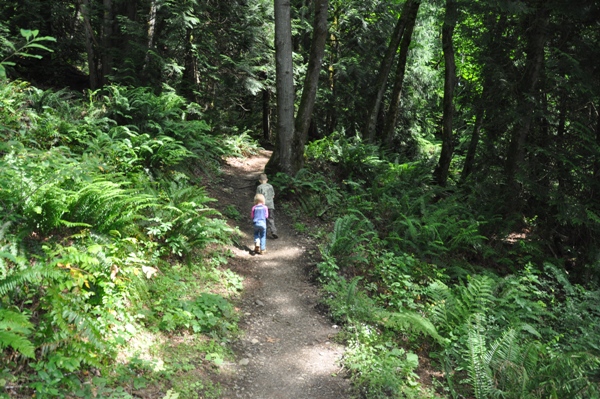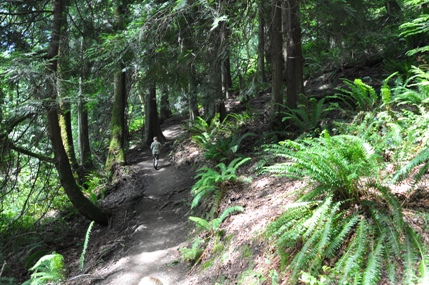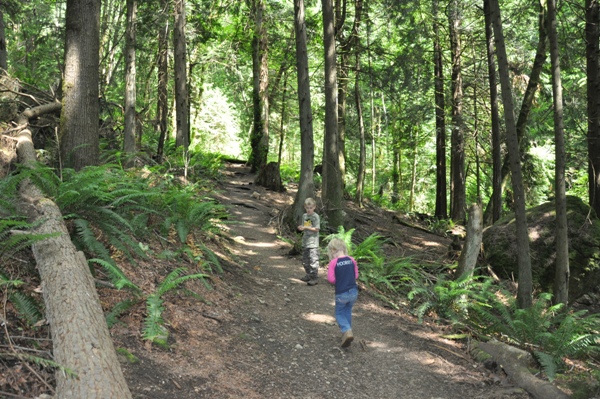 Bridge crossing at the start over Wilderness Creek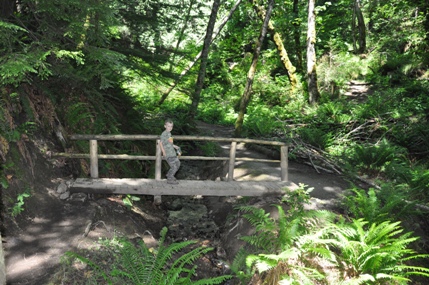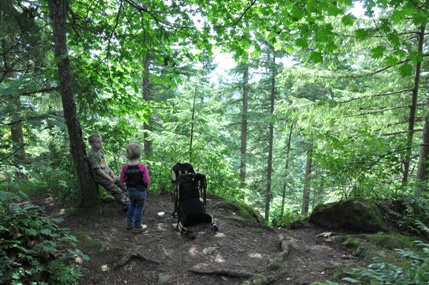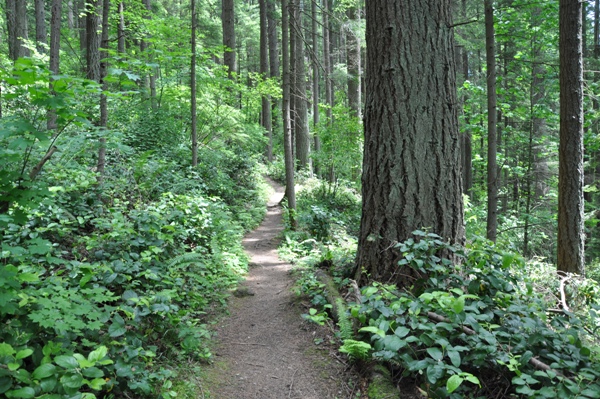 Big View Cliff no longer with views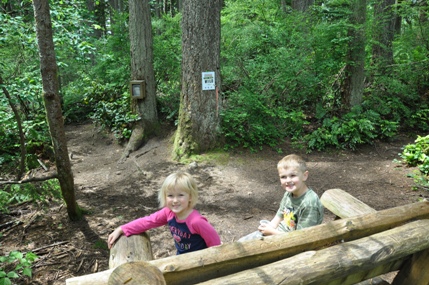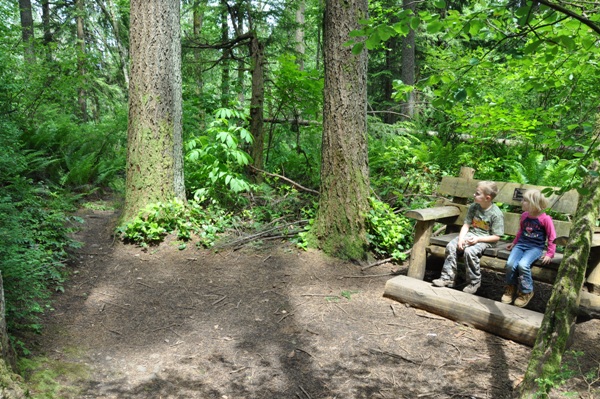 Summit of Wilderness Peak
Summit of Wilderness Peak with register on the tree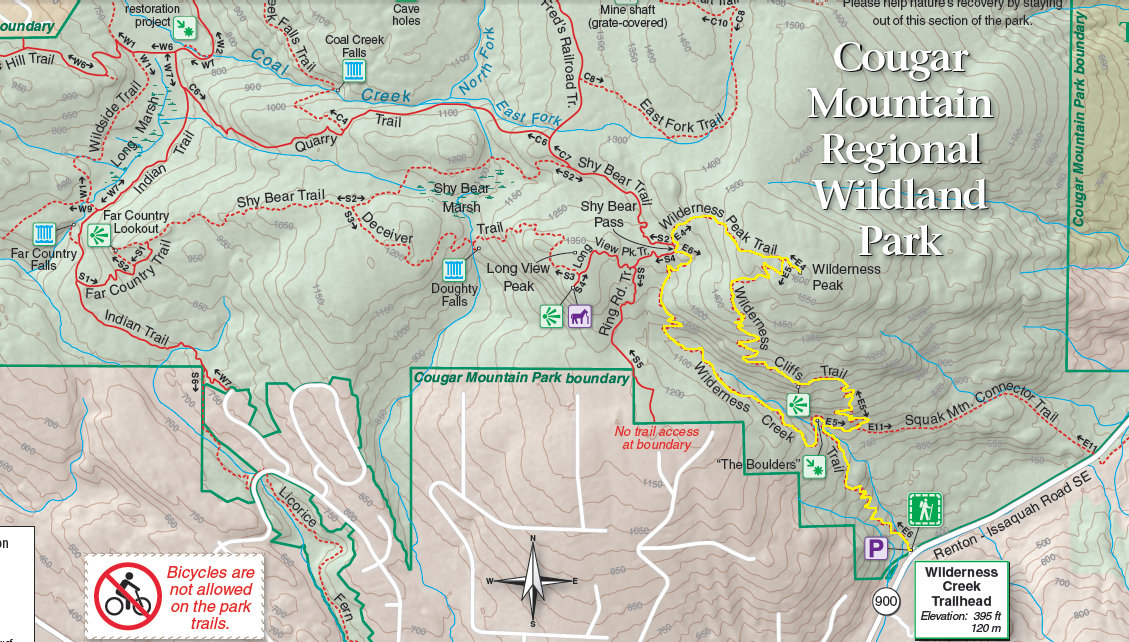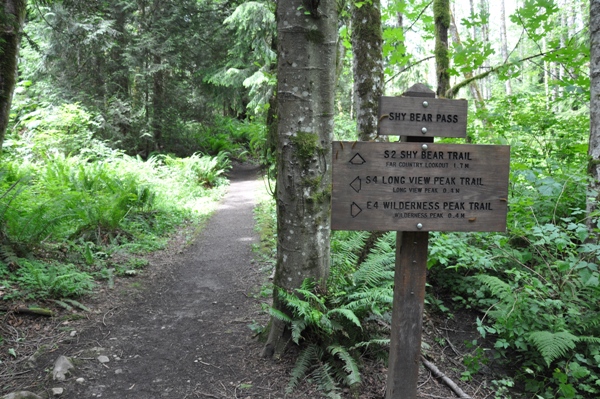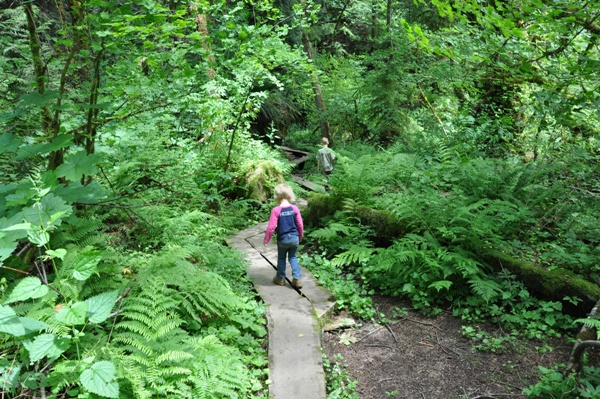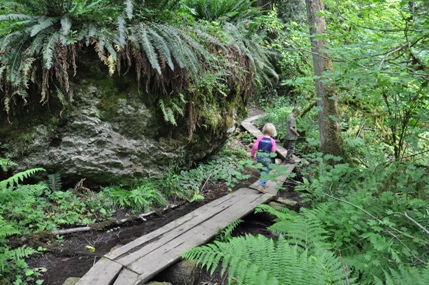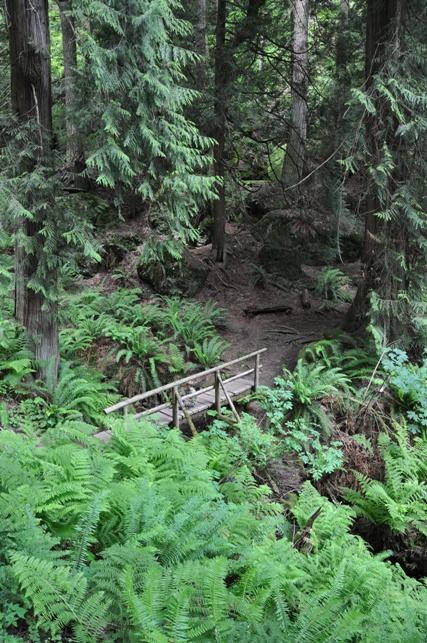 Shy Bear Pass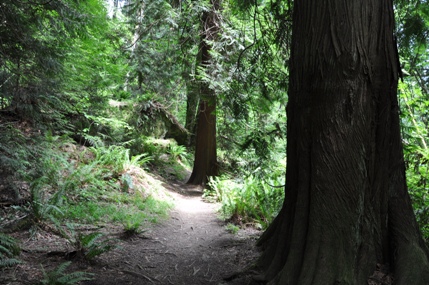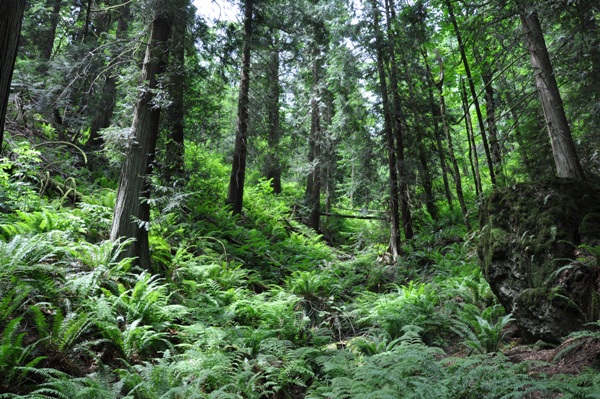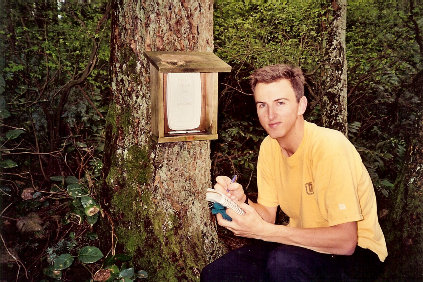 Boardwalk along Wilderness Creek
Boardwalk along Wilderness Creek
Signing the register 10 years before this trip with my kids
Trailhead sign off State Route 900
Route taken shown in yellow