The Theler Wetlands
The Hood Canal has never been a place for great hiking but at the very end of the canal, you find the Theler Wetlands. This destination has 139 acres of protected salt marsh and estuary wetlands at the mouth of the Union River. Volunteers and the staff of the Mary E. Theler Community Center maintain over two miles of interpretive walking trails in one of the best places for seeing wildlife. The Theler Wetlands is recognized as one of the premier bird-watching sites in Washington. With the tides coming in twice a day and the Union River flowing out, your bound to see wildlife frolicking around the forests, wetlands, saltwater & freshwater marshes, swamps, bogs and river estuaries. Because the trails go through a Washington Fish and Wildlife sanctuary, no dogs or domestic animals are permitted. The gravel trails and boardwalks are well maintained so any footwear is fine.
Puget Sound Hiking
Near the entrance, in route to the wetlands, you'll find gardens with more than 120 identified native trees, shrubs, ground covers, and ornamental grasses. There is also a wet-lands exhibit center and the NMHS on-site classroom.
Native Plant Demonstration Gardens, Exhibit Center & Classrooms
One of Washington's least known and most complete grey whale skeletons hangs in the breezeway outside the wet-lands exhibit center. The 2-year-old gray whale beached itself in Belfair in 1999, so volunteers buried the whale near the shore in Lynch Cove to allow it to decompose. Several years later, the bones were gently dug up, cleaned and brought to this location.
Grey Whale Skeleton
Find your way to Belfair. At the south end of town on Highway 3, there is a flashing light for Belfair Elementary School. Across the street is the Theler Center. Go into that parking lot and park in the south end of the lot where all the trail kiosks are for Theler Wetlands.
Access:
Use the map but once you hike down the Rock Wall Trail to the learning center you have two main options. The South Tidal Marsh Trail (very short but very scenic) or the River Estuary Trail, which has two starting location options. Hiking the River Estuary Trail 1.5 miles to its end is well worth the walk, although the two viewing platforms at the end aren't that exciting scenery wise, but good for wildlife encounters.
Route: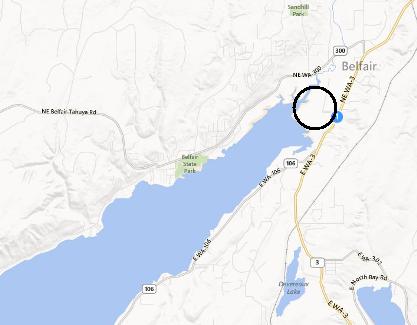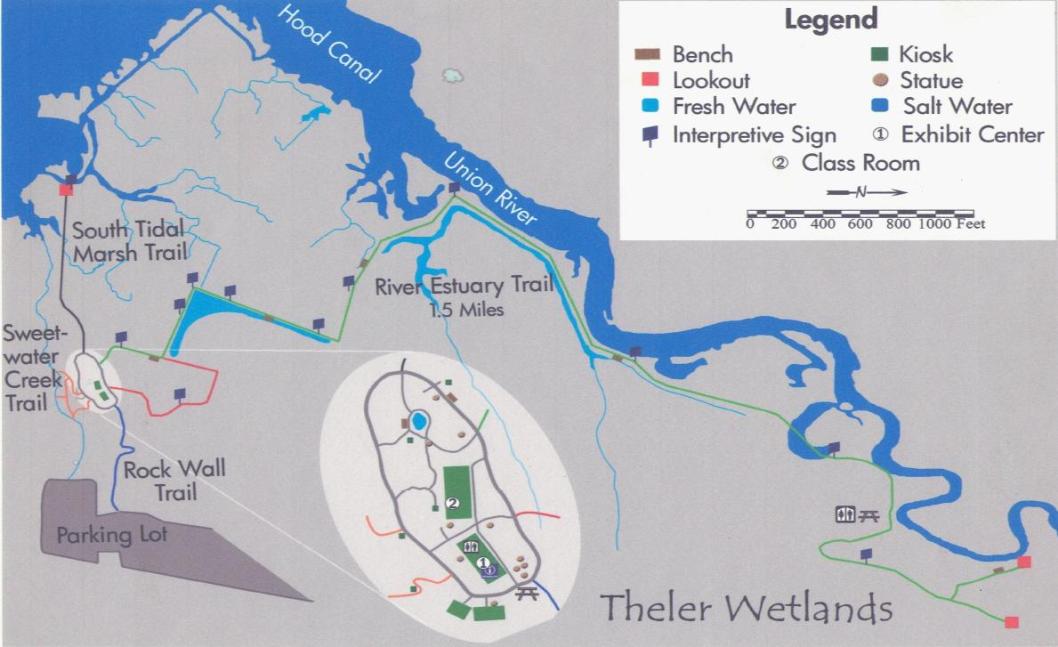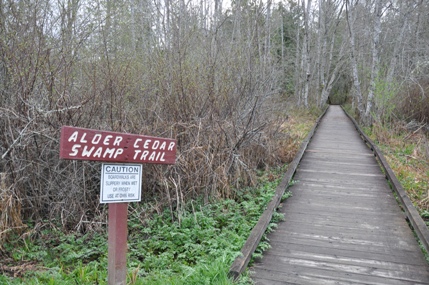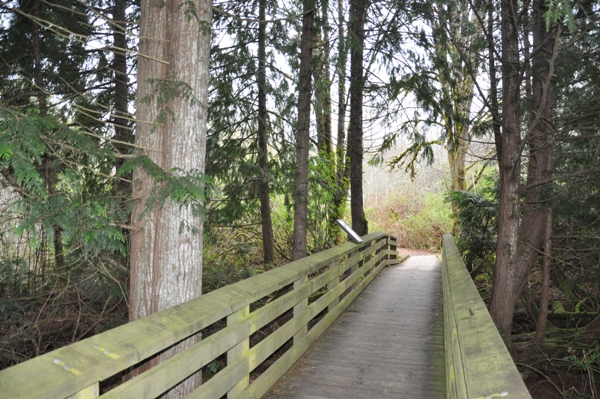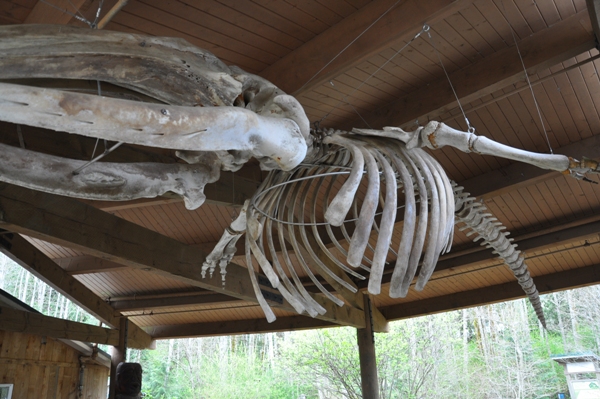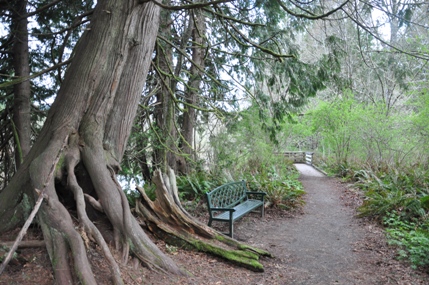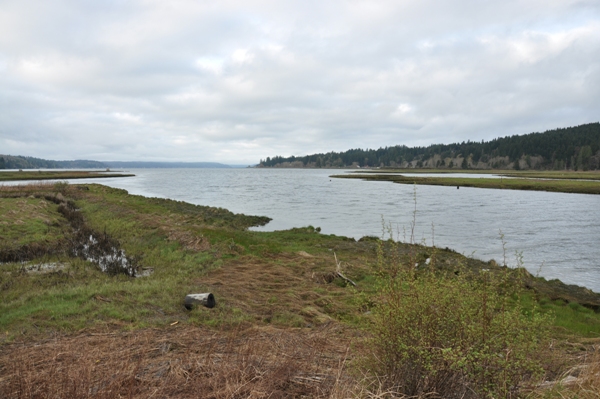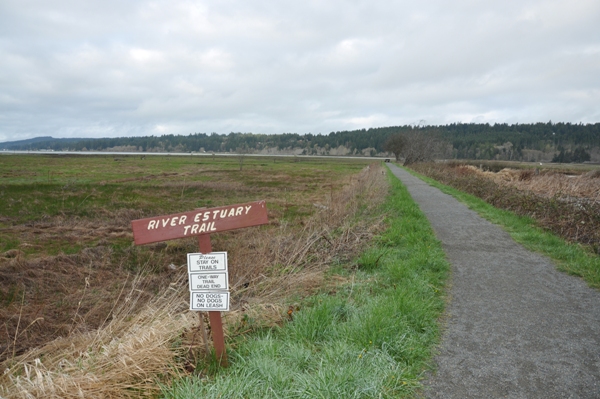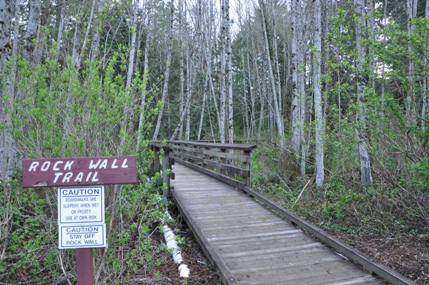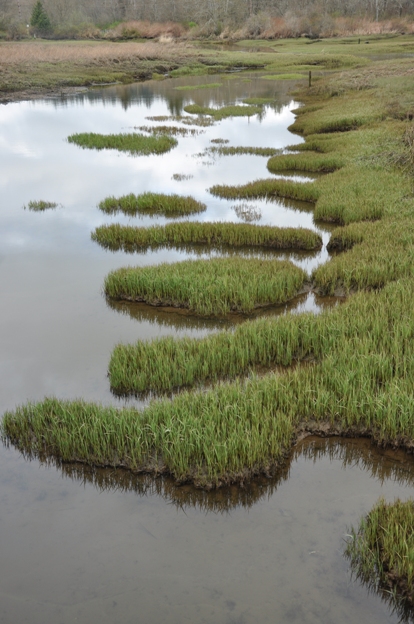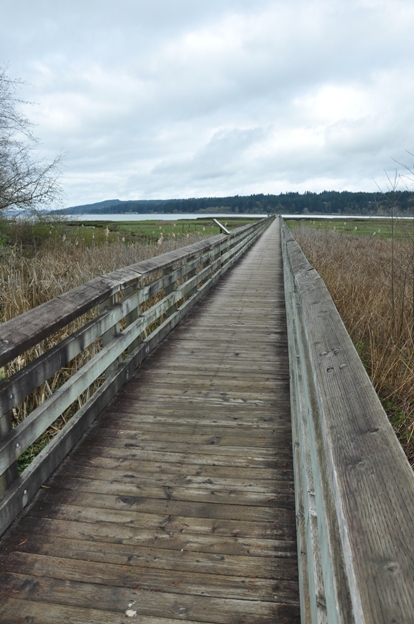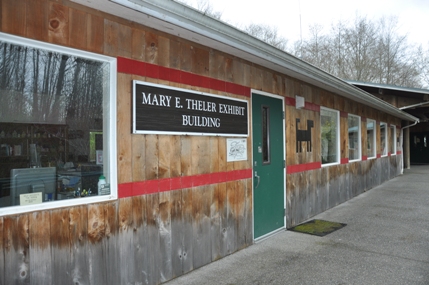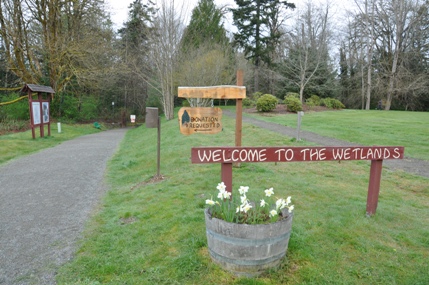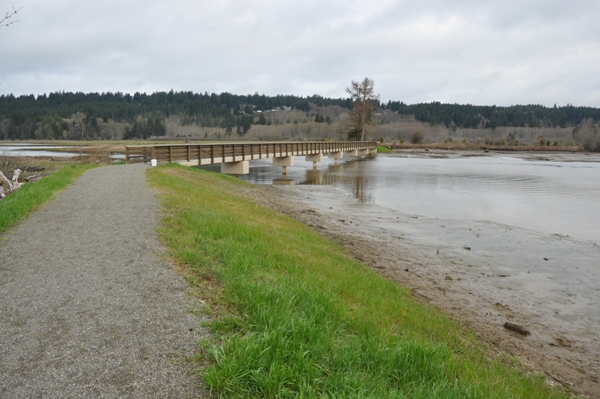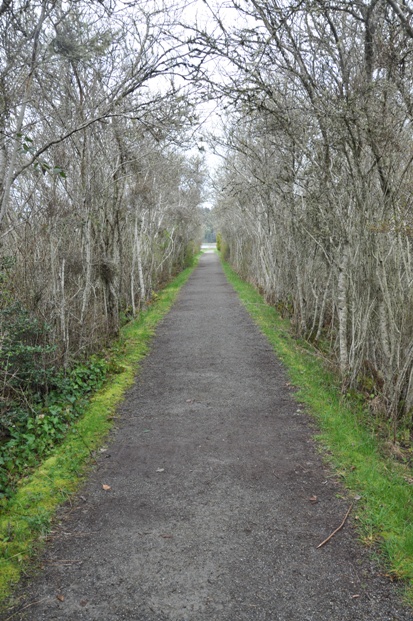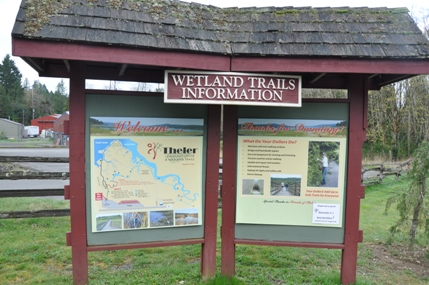 South Tital Marsh Trail
Union River going into Hood Canal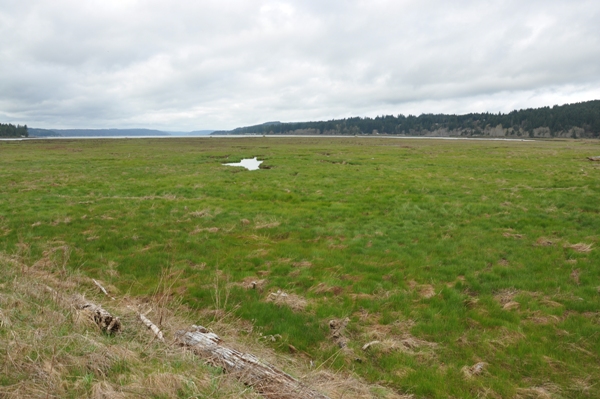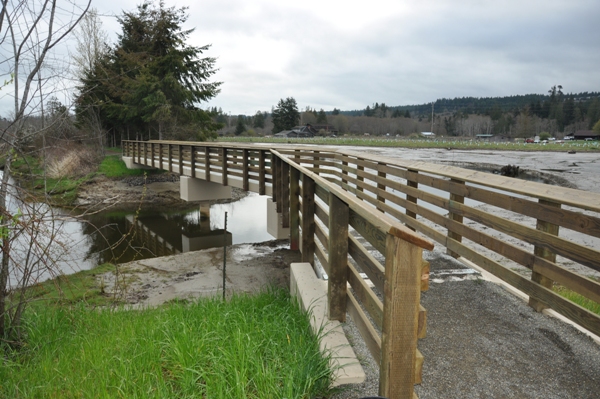 Gray Whale Skeleton