Distance: 1 Mile to Beach
Elevation Loss: 400 feet
Access: Paved Road
Meadowdale County Park - Lunds Gulch
Lunds Gulch is located in Lynnwood, a suburb of Seattle but the gulch feels more like a secluded part of Puget Sound far out on the Peninsula. The adventure here is getting one mile to the beach. The trail starts high in the forest, with no sign of what is to come. The trail quickly drops 400 feet into the forest. But the trail is well maintained and wide, which is good since on weekends, the trail can be crowded. At the bottom is a loop. To the left is the ranger house and grassy park with picnic tables and shelters. To the right takes you to some railroad tracks that block all views but pass through a small tunnel and surprise, you are on the beach. The beach has lots of room to wonder and explore. Views are out to Whidbey Island and the Olympic Mountains. If you can arrange it, you don't need to hike back up and out. There is a gated road for the park ranger and disabled visitors that comes into the park off 75th Place W. No parking is available on that road but you could be dropped off or picked up on it. Or, keep walking, sidewalks will take you all the way up to the Meadowdale Playfields.
Meadowdale Beach County Park - Lynnwood
Lunds Gulch and creek is named for John Lund, who first homesteaded in 1878. Years later, the site was eventually acquired by the Meadowdale Country Club who built a private park with a clubhouse and large swimming pool with bath houses. This lasted until the late 60's. Then the Snohomish County Parks acquired the land in 1968 to develop a public park with beach access. A fire destroyed the clubhouse in 1970 and the county filled in the swimming pool because of the safety hazard. In 1979, the park was closed for public access and use until a safe public and emergency vehicle access road was built. The park was reopened in 1988. The park was closed again in 1996 due to excessive storm damage and re-opened the following year after costly repairs.
History:
To get the beach, both humans and fish use the tunnel under the railroad tracks. At times, the high tide can deposit sand near the exit causing water to back up and overflow the steel grade that people walk on above the flowing creek. Signs may say closed but take your shoes off and walk through. Permits & rules about fish prevent the parks department from removing sediments causing the blockage.
Pedestrian Access Tunnel: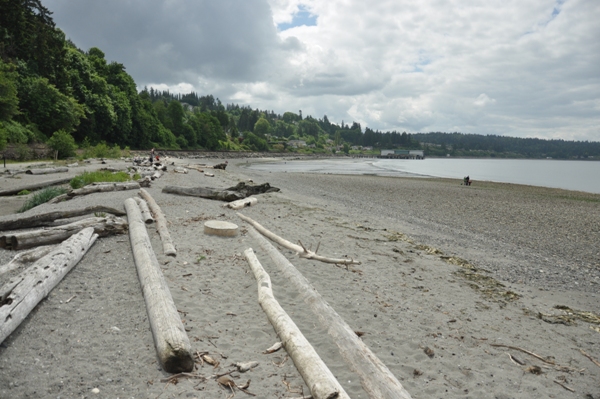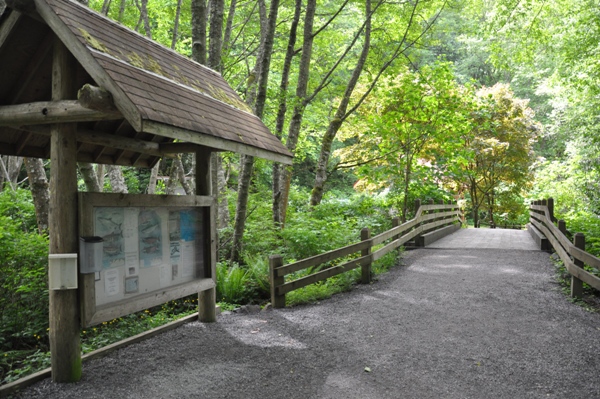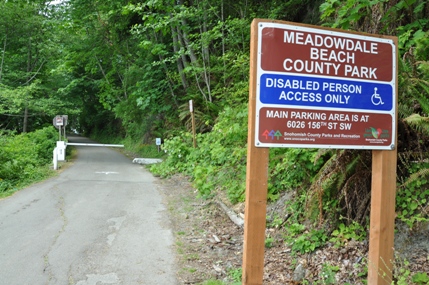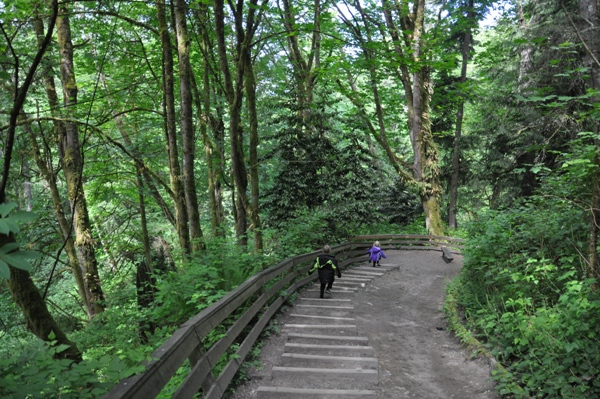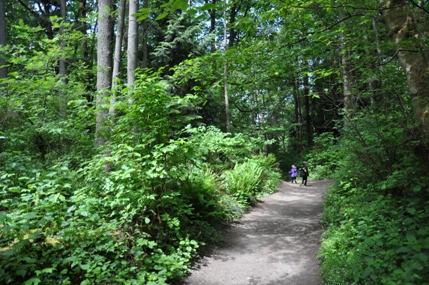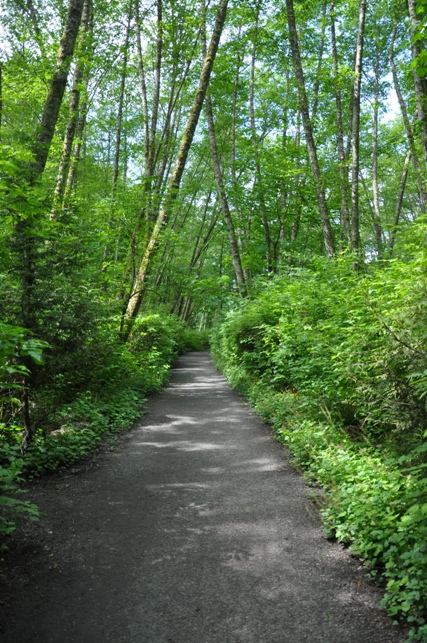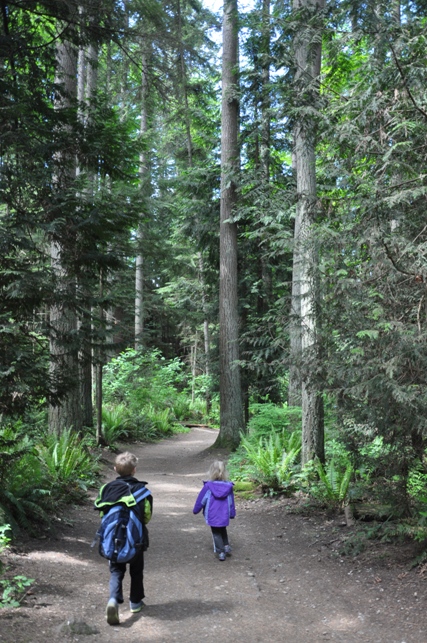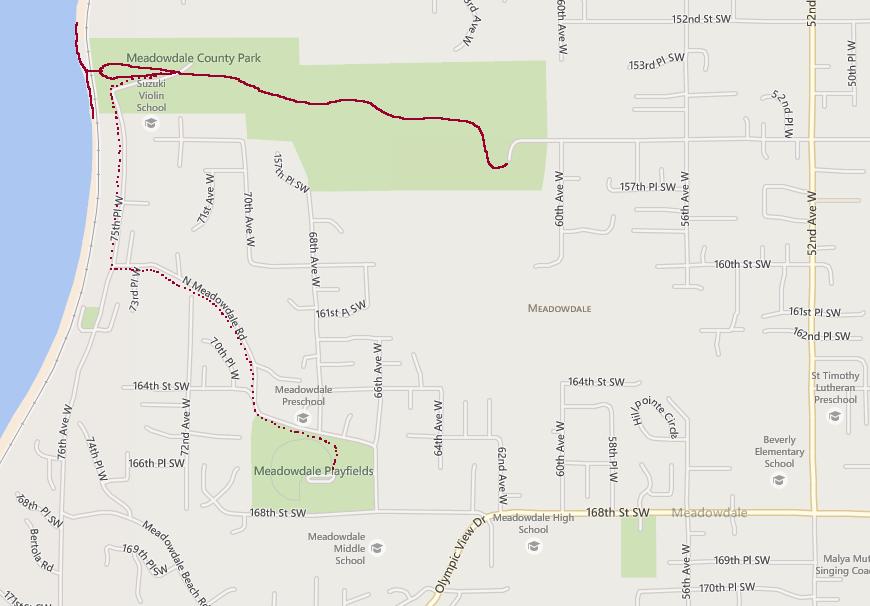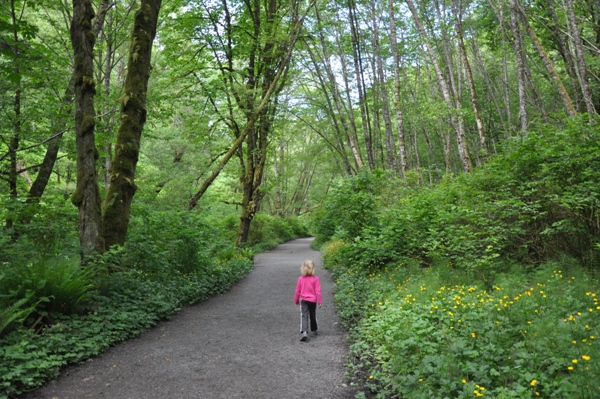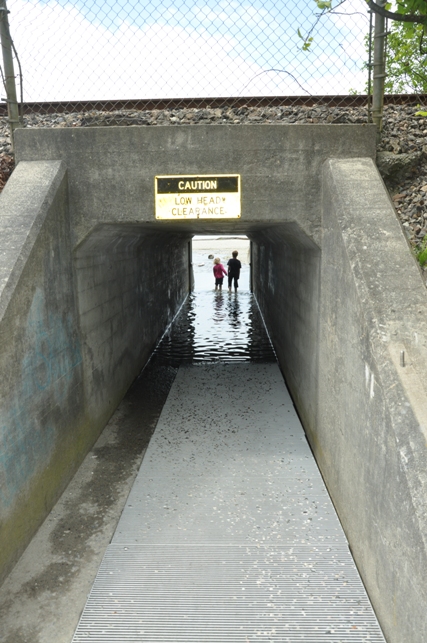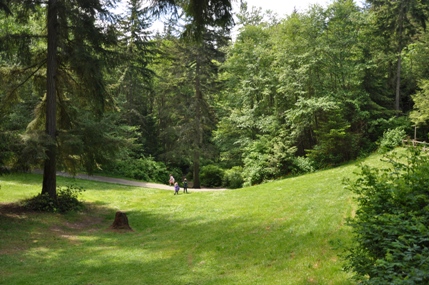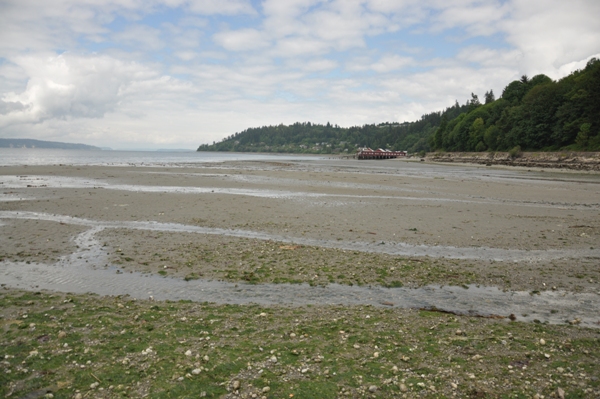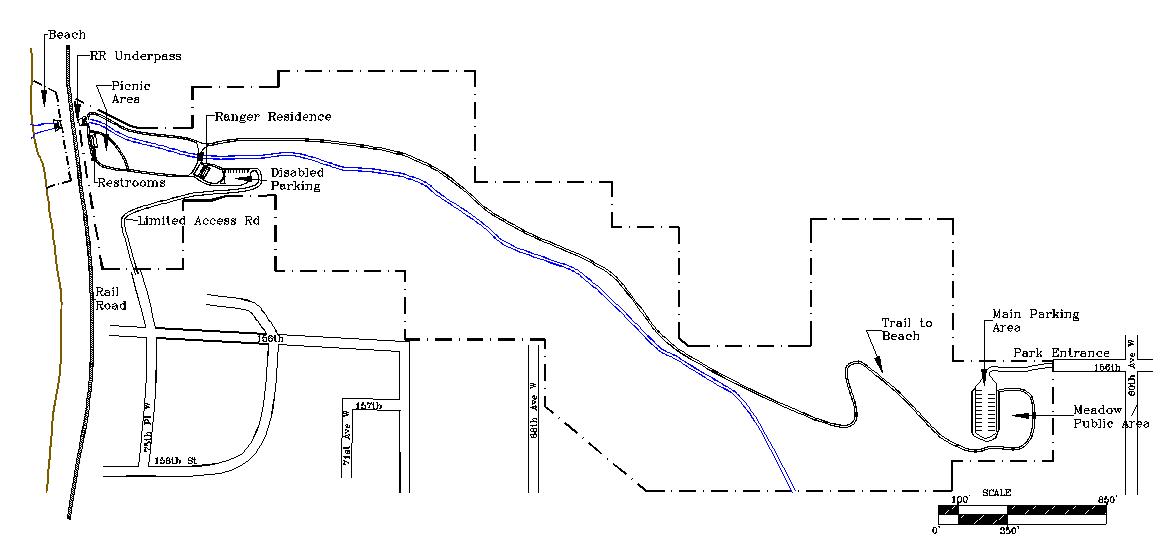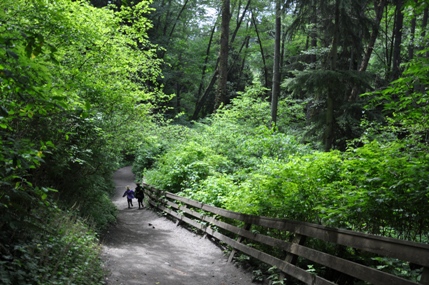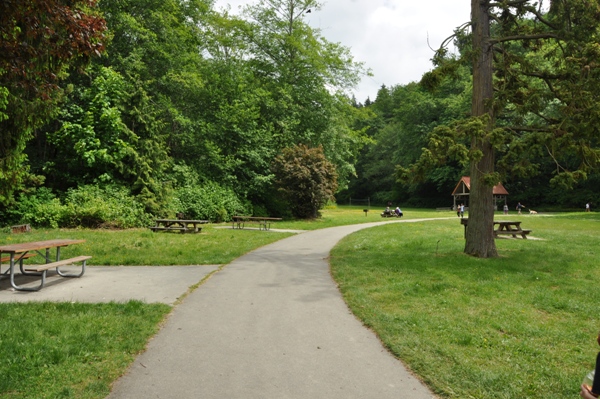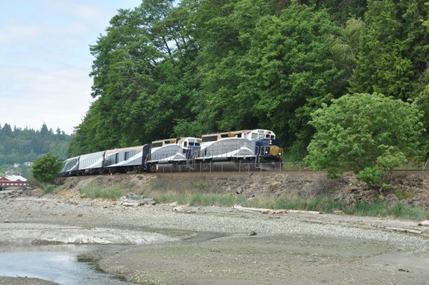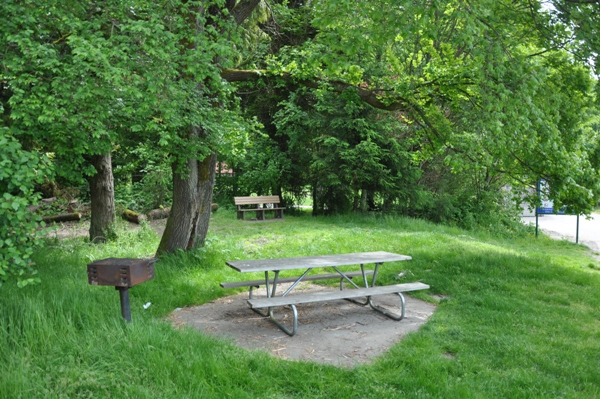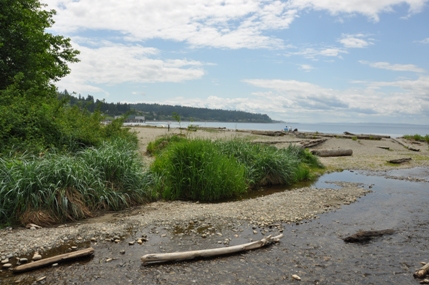 Meadow area at the trailhead
At the trail split near the ranger station
Picnic areas at the bottom
Tunnel under the railroad tracks
Open area behind the railroad tracks
Looking north from Meadowdale Beach
Looking south from Meadowdale Beach
Train on the tracks
Disabled person access
Lund Creek going into Puget Sound