Foulweather Bluff Preserve
Puget Sound Hiking
Near the tip of the Kitsap Peninsula, Foulweather Bluff Preserve incorporates six distinct habitats within a scant 100 acres. Forest uplands abut a sizeable brackish marsh and lagoon, which in turn is enclosed by a long, stabilized sand berm. The adjacent 3700 foot long beach is fed with sand from eroding bluffs, and extensive tidelands offer opportunities for close examination of intertidal life. Visitors to the preserve are welcome but to respect the wildlife, there is no dogs, no clamming, no souvenirs to carry out, no restrooms, no fires, just birdwatching, photography and other forms of nature appreciation.
In the early 1930's, after the logging of most old-growth forest on the north Kitsap Peninsula, Dr. Erroll Rawson and his brother Ralph purchased 86 acres between Hood Canal and Twin Spits Road. This forested area, which surrounds a biologically rich marsh, regenerated naturally, and by the mid-1960's a mixed second growth forest was well established. The Rawsons desire to protect the area's wildlife led them to donate their property south of Twin Spits Road to establish the Foulweather Bluff preserve. Four other families joined Erroll Rawson in the preservation effort, donation smaller parcels to the Conservancy. Today the 100 acre preserve stands as a testimonial to a committed group of landowners who ensured wildlife an enduring place on the Kitsap Peninsula.
History
Distance: 1/2 to 1.5 miles
Elevation Gain: 0 feet
Road Access: Paved
From SR 104, take the Hansville Road north 8 miles to Hansville. In Hansville, turn left on Twin Spits Road and go 2.8 miles. The trailhead isn't signed but on the left were there is room to park along side the road. If you reach Skunk Bay Road you went too far.
Access
This is a quick hike through Douglas Fir, Cedar, Hemlock, and Alder along a broad wetland meadow. You can take short side trails out to the wetland if you hope to spot a bird or animal. Soon enough, you are at the beach with a very scenic bluff above and many tall Pacific Madrone trees. You can hike in both directions for some distance before it leaves the property.
Route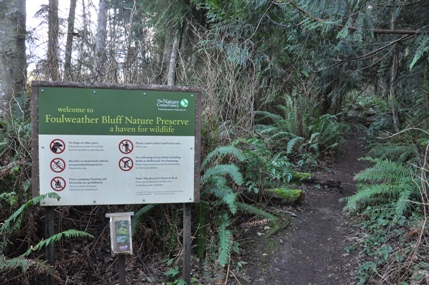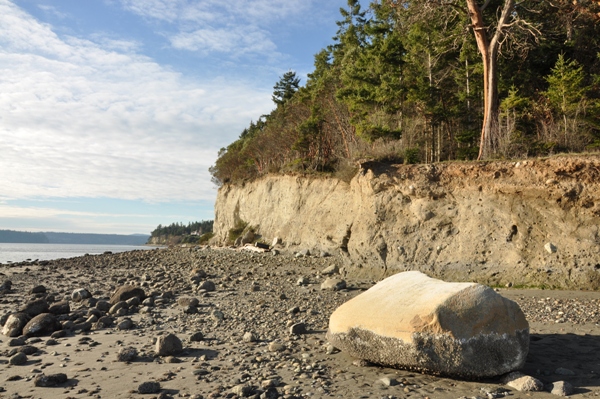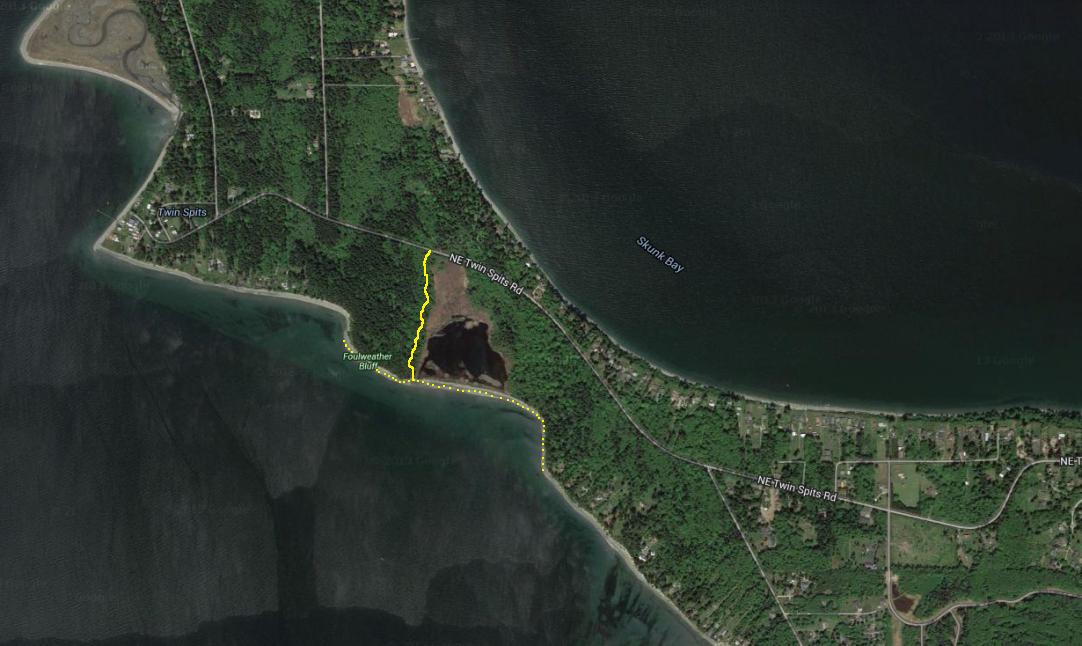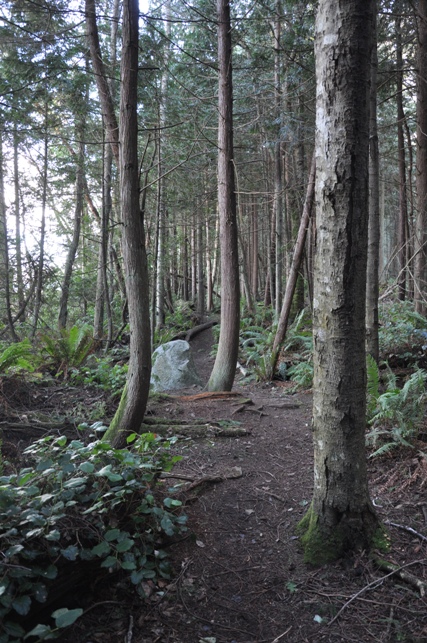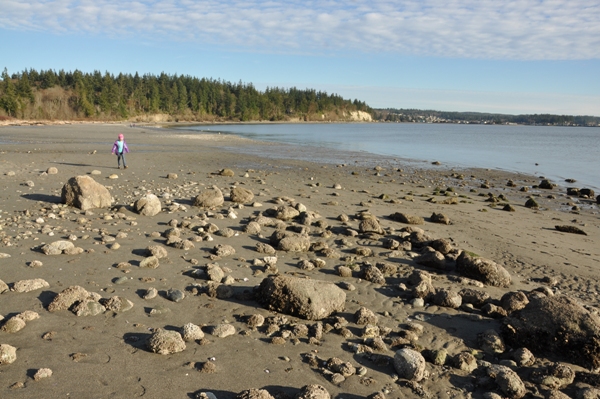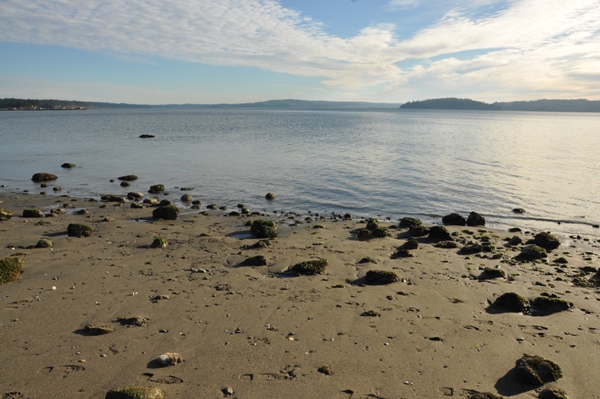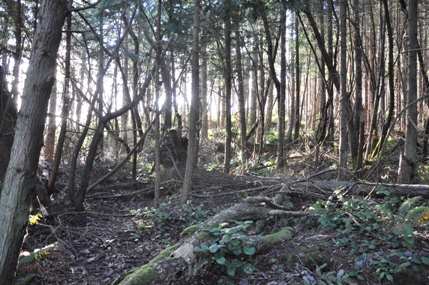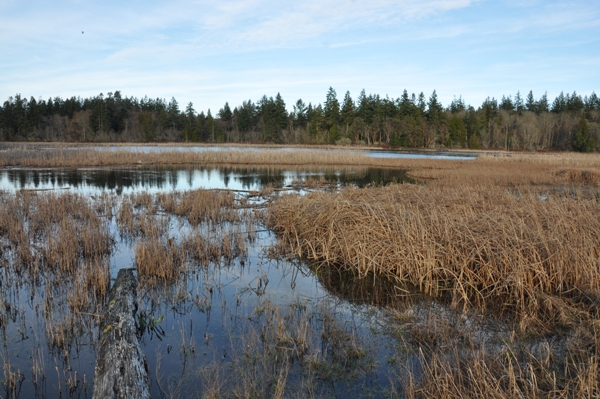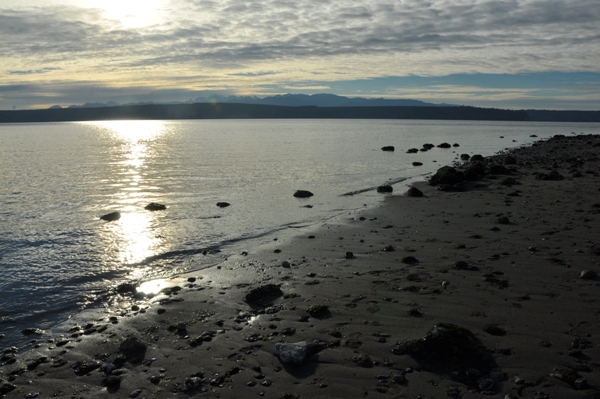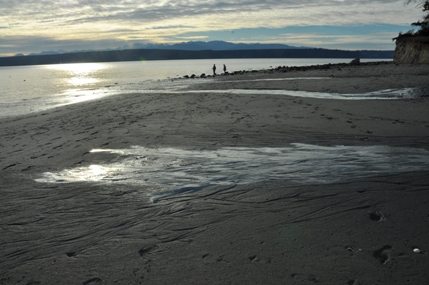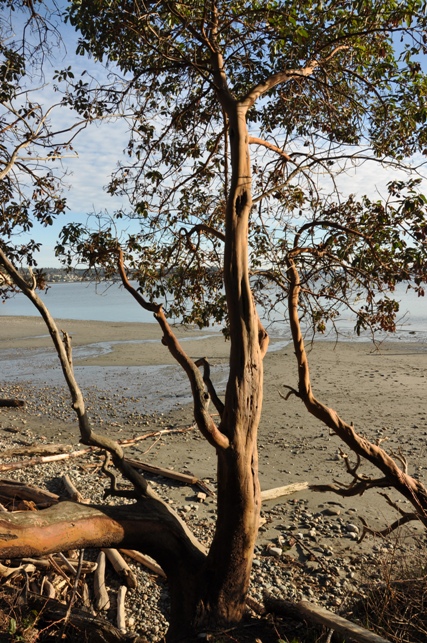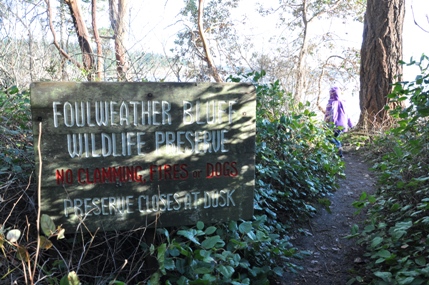 Pacific Madrone
Looking west to the Olympic Mountains
The Lagoon
Looking down Hood Canal
Looking south to Coon Bay
Looking northwest